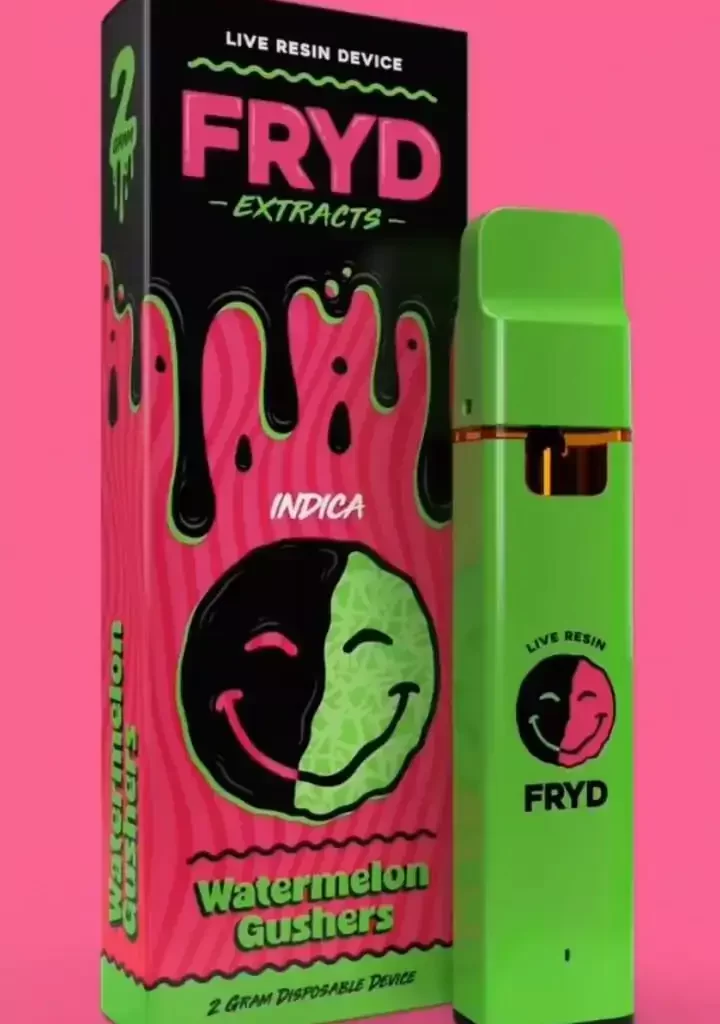 If you're in the market for a top-quality disposable vape, look no further than Fryd Extracts Disposables. Combining sleek design with exceptional performance and a myriad of flavor options, Fryd has set a new standard in the vaping industry. These disposables are perfect for the vaper who wants a convenient, no-hassle experience without compromising on quality. With its durable build, high-capacity battery, and safety features, Fryd ensures that you're getting a product designed for longevity and reliability. Whether you're new to vaping or a seasoned veteran, the Fryd disposable vape has something to offer you. But like any product, it's not without its downsides. Read on as we delve into the ins and outs of Fryd Extracts Disposables, covering everything from design and build quality to performance and flavor variety, so you can make an informed decision.
Design and Build Quality
The Design and Build Quality of Fryd Extracts Disposables is worth noting for several reasons. First, the aesthetic appeal is immediately obvious—each device boasts a sleek stainless steel body that's not just for looks but also adds to the device's durability. The minimalist design ensures that while it grabs attention, it's not ostentatious, making it a perfect match for those who prefer discreet vaping.
With a compact 1.2mL tank, these disposable vapes are not only easy to carry but also thoughtfully designed for optimal functionality. The quality extends to the choice of materials, as they're crafted from durable Polycarbonate. This material is known for its toughness and resilience, adding an extra layer of reliability. What sets Fryd disposables apart, however, is the incorporation of auto-draw technology. This feature removes the need for any buttons, making the device even simpler to use. All of these design elements come together to streamline the user experience, providing a vape device that is as convenient as it is reliable.
Flavors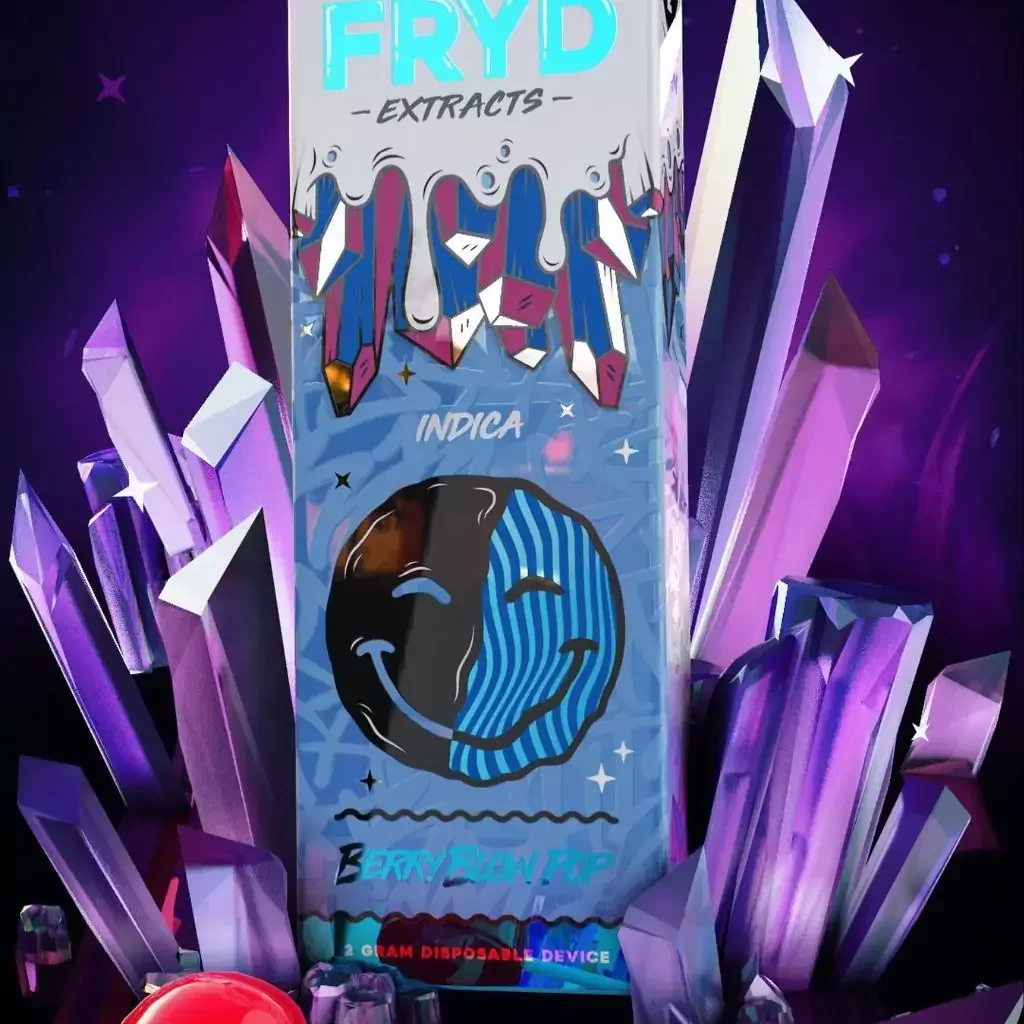 When it comes to the diversity of flavor options, Fryd Extracts Disposables truly excel. The brand offers an impressive range of e-liquid flavors that cater to a variety of taste preferences. If you're a fan of fruity undertones, you have a selection that includes the tropical sweetness of Mango, the classic appeal of Blueberry, and the refreshing taste of Watermelon. But if your palate leans more toward dessert-like profiles, then you'll be delighted to discover options such as Fried Banana and Fried Cream Cakes. Each flavor is carefully crafted to deliver a rich, full-bodied experience with every puff. This robust offering makes Fryd not just a product but an experience to savor, opening doors to a world of flavor exploration. Whether you are a vaping newbie looking for an approachable introduction to the practice or a seasoned vaper in search of new taste adventures, Fryd has you covered. This remarkable flavor variety adds a layer of enjoyment, elevating the overall vaping experience to new heights.
Pink Guava Gelato
Indulge in the exotic and refreshing taste of Pink Guava Gelato – a mouth-watering blend of creamy gelato and tangy pink guava. The Fryd live resin Carts brand delivers a top-quality vaping experience with their premium live resin extracts, ensuring maximum potency and flavor.
Berry Blow Pop
If you're a fan of sweet and tangy flavors, you won't want to miss Fryd Live Resin Carts' Berry Blow Pop strain. With its delicious combination of juicy berries and classic candy flavors, this strain is sure to satisfy your sweet tooth while also delivering a potent and euphoric high.
Watermelon Gushers
Watermelon Gushers flavor by Fryd live resin carts is a delicious treat for your taste buds. This e-juice has a sweet and fruity taste that's reminiscent of your favorite childhood candy. Fryd live resin carts are known for their quality ingredients and great flavor, making this product a must-try for any vape enthusiast.
Tropical Runtz Punch
Tropical Runtz Punch is the latest flavor sensation from Fryd Live Resin Carts brand. This premium cannabis extract offers a fruity and refreshing taste that will transport you to a tropical paradise with every puff. With high-quality live resin and an advanced extraction process, Fryd Live Resin Carts delivers a top-tier experience that will satisfy even the most discerning connoisseur.
Performance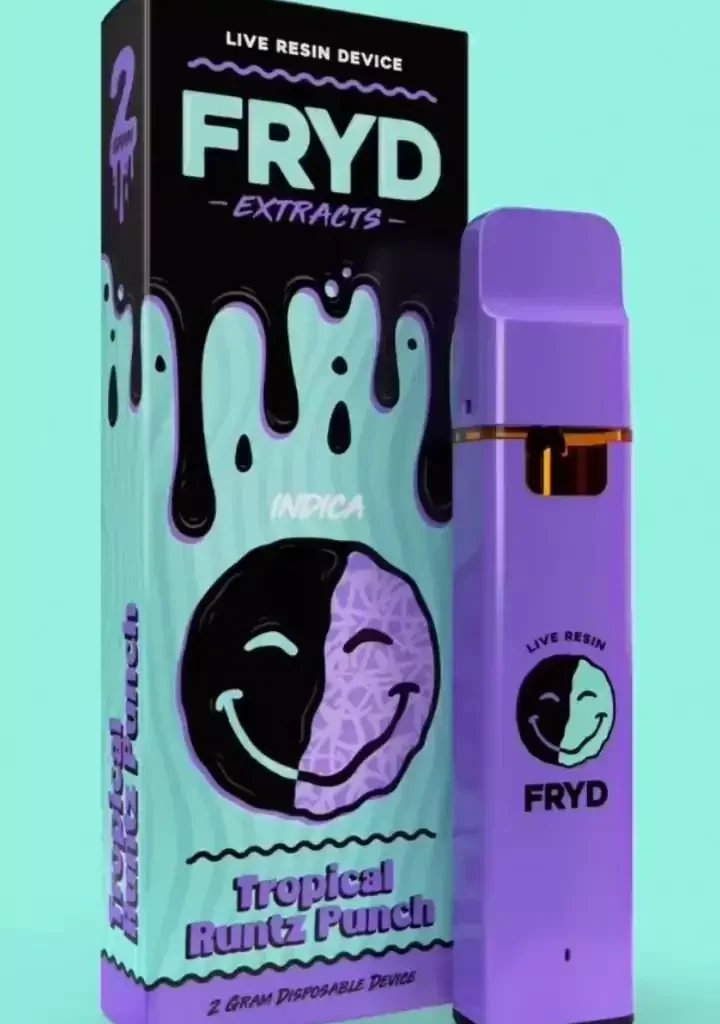 The performance of Fryd Extracts Disposables truly sets them apart in the crowded vaping market. Engineered for excellence, these disposables come equipped with a high-capacity rechargeable battery that outlasts many competing devices. This robust battery doesn't just extend the lifespan of the device but also contributes to greater vapor production, making each puff satisfyingly dense and flavorful. Moreover, the Fryd disposables utilize a superior heating element designed to maintain consistent vapor production and optimal flavor delivery. But it doesn't stop at performance—user safety is clearly a priority for the brand. With built-in safety features such as over-discharge protection and short-circuit safeguards, users can enjoy a worry-free vaping experience. Additionally, Fryd disposables stand out for their use of nicotine salt-based e-liquids, which offer a smoother hit while maintaining high nicotine levels. This is particularly advantageous for those new to vaping, making it easier for them to transition away from traditional smoking. All these elements harmoniously blend to create a vaping experience that is both enjoyable and secure.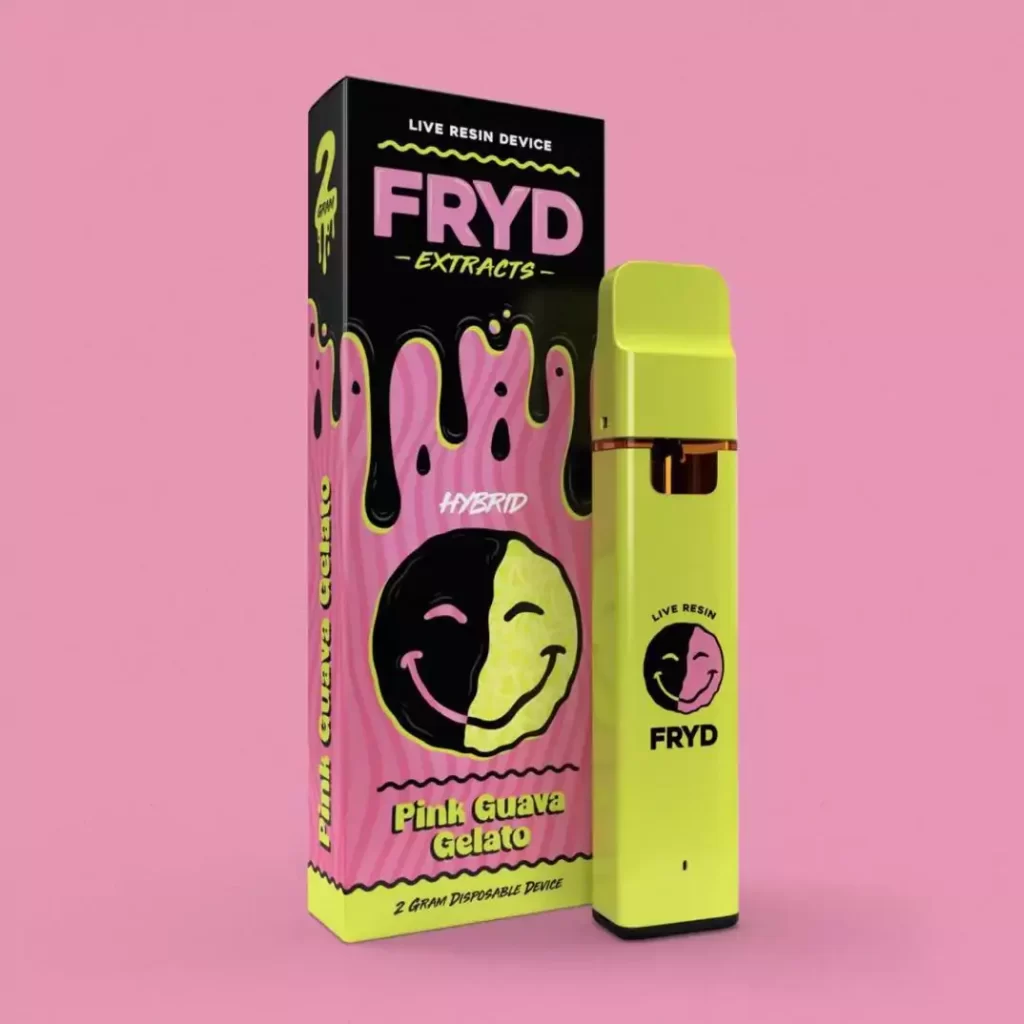 Pros and Cons
While Fryd Extracts Disposables come with a host of impressive advantages, they aren't without their flaws, much like any product in the market. On the positive side, the brand offers a wide array of top-notch flavors, catering to both the fruit aficionados and dessert lovers among us. The design of these disposables is another selling point; they are compact and easily fit in your pocket, ideal for vaping on the go. Additionally, they come ready to use straight out of the box, offering a convenient, no-fuss experience. The inclusion of built-in safety features like over-discharge and short-circuit protection adds an extra layer of reassurance for the user.
However, it's important to note a couple of downsides. First, these disposable vapes are a bit more expensive than some other options available. While you're paying for quality, the cost can add up over time. Second, the lack of customization may be a deal-breaker for those who enjoy tailoring their vaping experience, a feature more commonly found in reusable devices. Therefore, while Fryd Disposables are a strong contender in many respects, they may not be the perfect fit for everyone.
In Conclusion
Fryd Extracts Disposables offer a compelling package for any vaper looking for a blend of convenience, quality, and variety. While the higher price point and lack of customization options may give some users pause, the overall quality and experience these disposables offer are hard to deny. Their cutting-edge technology, robust battery life, and array of flavor options set them apart from many other disposables on the market. As we've delved into the nuances of design, performance, and flavor profiles, it's clear that Fryd has crafted a product worthy of consideration. Whether you're new to the world of vaping or simply looking for a reliable, flavorful disposable, Fryd Extracts Disposables are a strong contender that shouldn't be overlooked.