The vaping industry has come a long way from its humble beginnings. What started as a modest alternative to traditional smoking has burgeoned into a global market worth billions. Vaping devices have evolved right along with this trend, transitioning from simple, utilitarian designs to intricate and highly stylized pieces of technology.
One noteworthy change in recent years is the shift toward aesthetic appeal as a significant factor in consumer choices. No longer just about nicotine delivery or cloud production, today's vapers also want a device that aligns with their personal style. This growing emphasis on aesthetics is apparent in the numerous colorful and artistically designed vape devices flooding the market.
Recognizing the importance of style in today's vaping landscape, we have carefully curated a list of the top 5 blue vape devices that effortlessly blend form and function. These devices not only deliver in terms of performance but also stand out for their striking blue designs. Read on to discover which blue vape devices have made the cut and why they deserve your attention.
Why Blue?
The color blue, with its calming and versatile nature, holds a special place in our emotional and cultural landscape. It's a color that's deeply ingrained in our everyday lives, from the vastness of the sky to the serenity of the ocean. This association with natural elements evokes feelings of tranquility, peace, and openness.
Beyond its natural connotations, blue also carries cultural significance. In many cultures, blue symbolizes trust, wisdom, and loyalty. It's often used to represent qualities we hold dear in our relationships and interactions.
In the realm of psychology and consumer behavior, color plays a powerful role in influencing choices. Color psychology suggests that different colors can evoke specific emotions and responses. Blue, for instance, is known to create a sense of calmness and trust. When applied to consumer products like vaping devices, this can translate into a feeling of reliability and satisfaction.
When vapers choose blue vape devices, they may be subconsciously seeking a sense of serenity and trustworthiness in their vaping experience. This color choice can be an extension of their personal style and a reflection of the emotional benefits they associate with the color blue.
In the next sections, we'll explore five blue vape devices that not only tap into the emotional and cultural allure of the color blue but also offer exceptional performance and style for discerning vapers.
Top 5 Blue Vapes
Vaporesso Luxe PM40 in Lush Blue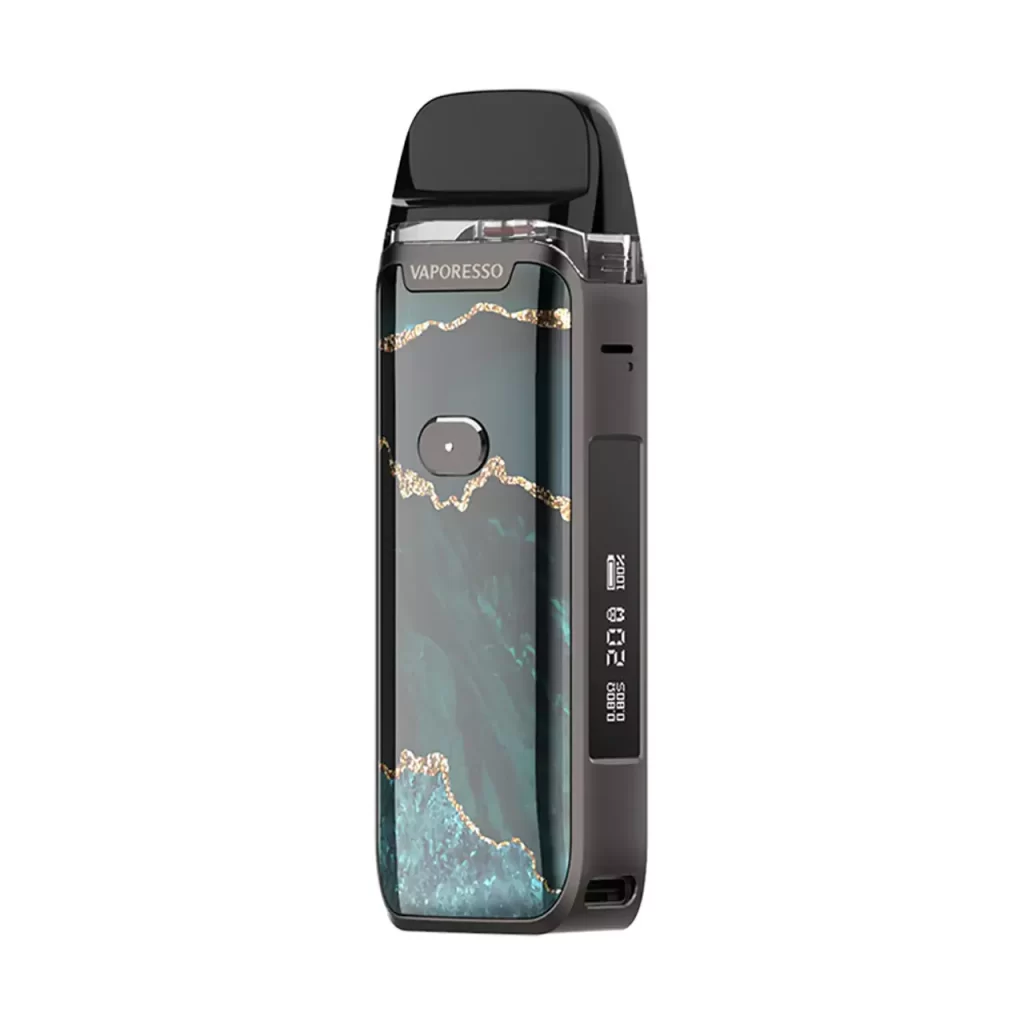 What Makes It the Top Pick in Blue Vapes: The Vaporesso Luxe PM40 in Lush Blue takes the top spot due to its perfect blend of style, performance, and user satisfaction. The lush blue finish is visually stunning, and the device exudes luxury.
Performance Features: With adjustable wattage, a large e-liquid capacity, and exceptional coil options, this device offers a versatile vaping experience. It's perfect for both beginners and experienced vapers.
Customer Reviews and Expert Endorsements: Users and experts alike praise the Vaporesso Luxe PM40 in Lush Blue for its exceptional performance and elegant design. It consistently receives top ratings and recommendations.
GeekVape Aegis Boost Pro in Royal Blue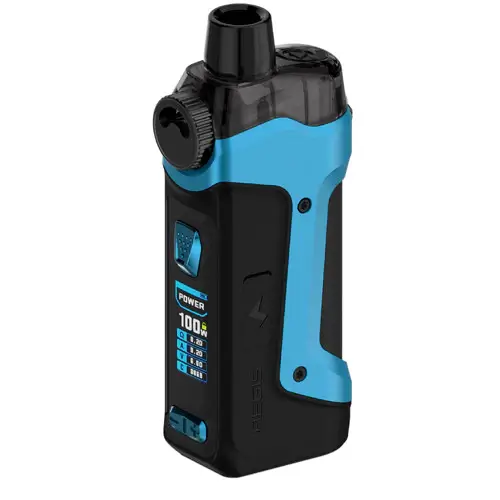 Design Intricacies and Durability: The GeekVape Aegis Boost Pro in Royal Blue is not only stylish but also rugged. It's built to withstand the elements, making it ideal for adventurous vapers. The royal blue color adds a touch of sophistication.
Performance Specifications: This device impresses with its IP67 rating for water and dust resistance, along with a high wattage output. It's a versatile device suitable for various vaping styles.
Value for the Price: Considering its durability and performance, the GeekVape Aegis Boost Pro offers excellent value for its price point.
Uwell Caliburn Koko Prime Blue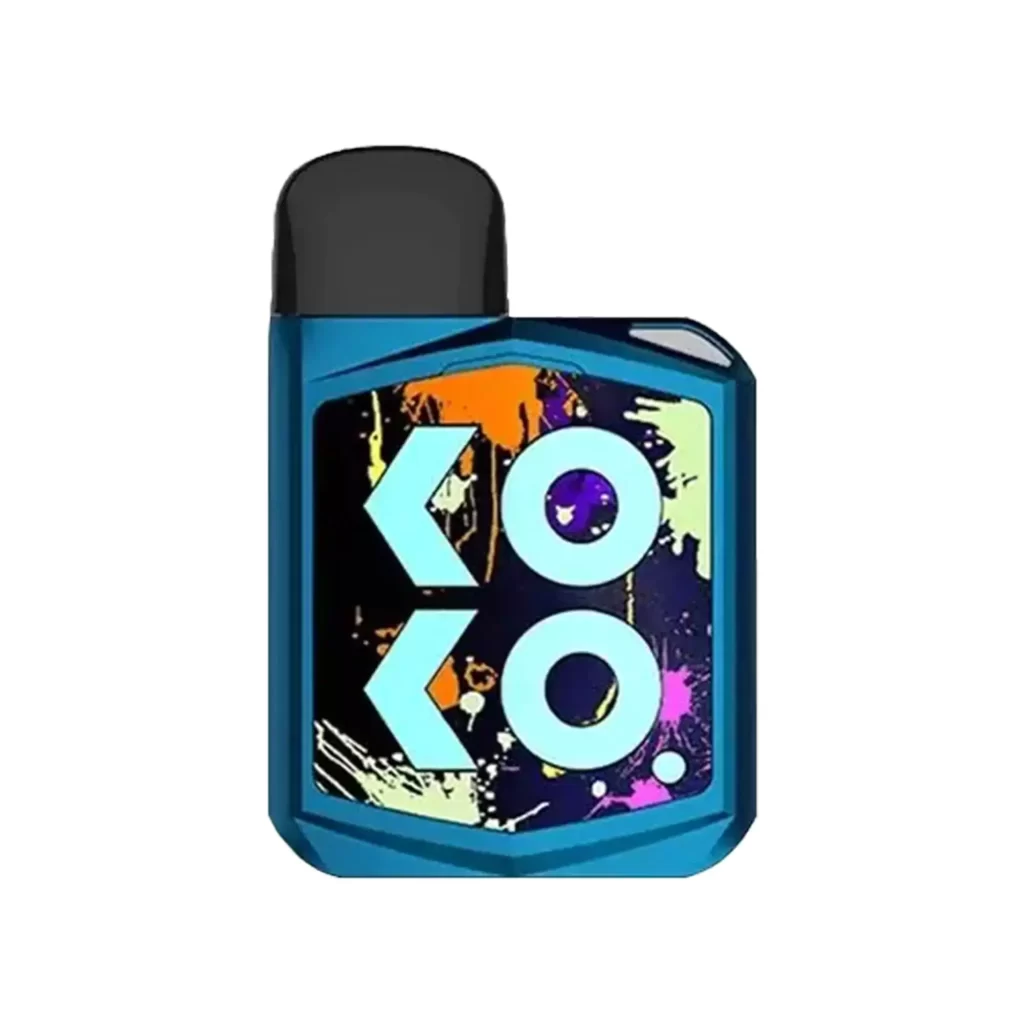 Aesthetic Elements and Build Quality: The Uwell Caliburn Koko Prime Blue exudes elegance with its blue finish and intricate detailing. It's compact and lightweight, making it a perfect daily companion. The build quality is exceptional.
Performance Overview: This device offers a superb MTL vaping experience, with consistent flavor and vapor production. Users praise its ease of use and reliability.
Customer Reviews and Testimonials: User reviews consistently highlight the Uwell Caliburn Koko Prime Blue's exceptional performance and stylish design.
Voopoo Drag X Blue Azure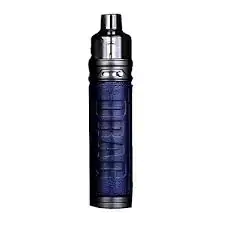 Standout Features in Design: The Voopoo Drag X Blue Azure stands out with its ergonomic design and striking blue accents. It's not just a vape; it's a fashion statement. The build quality is exceptional, ensuring a premium feel.
Performance Metrics: With a powerful Gene.TT chipset, this device delivers outstanding performance. It offers customizable wattage, quick-firing, and impressive flavor production. It's a favorite among sub-ohm enthusiasts.
Affordability Factor: Despite its premium features, the Voopoo Drag X Blue Azure is competitively priced, making it accessible to a wide range of vapers.
Smok Nord 2 Blue Edition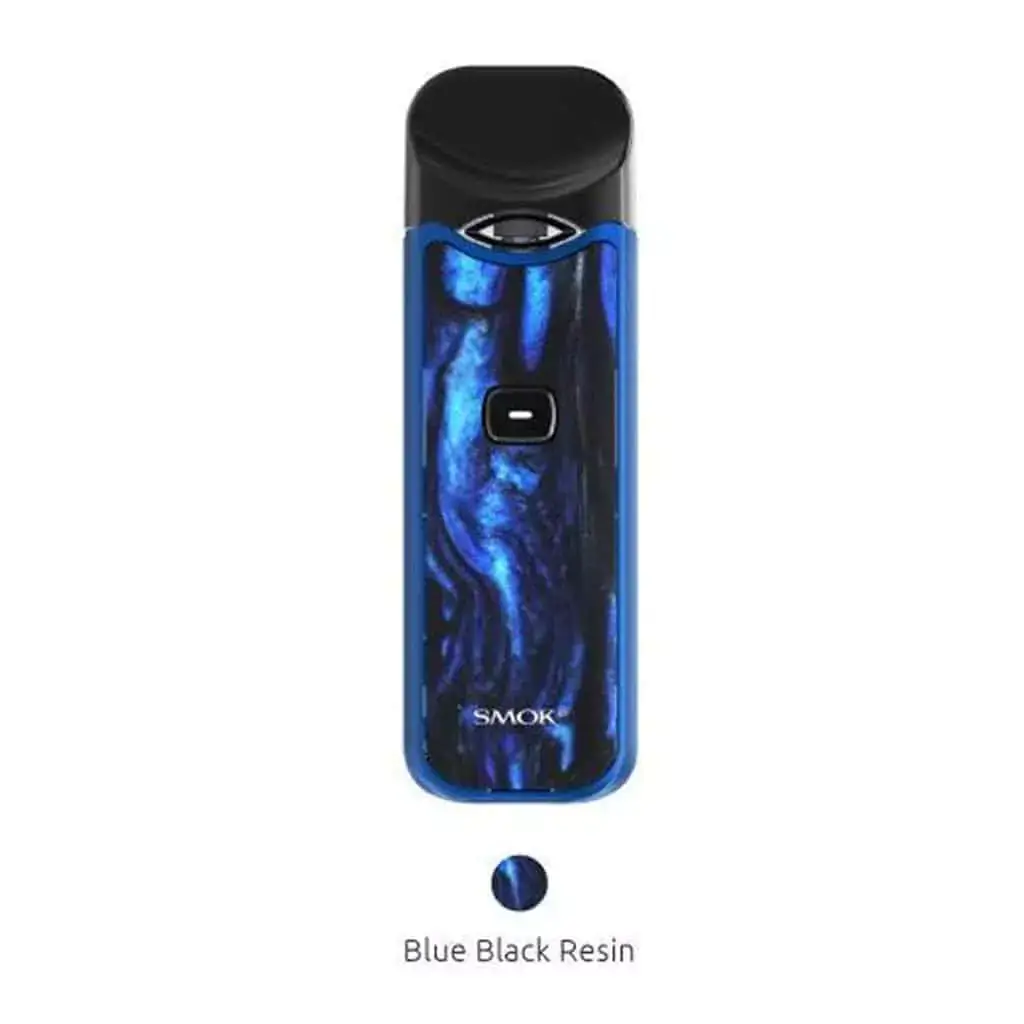 Design Details and Material Quality: The Smok Nord 2 Blue Edition boasts a sleek and compact design, perfect for on-the-go vaping. Its blue finish is not only visually appealing but also durable. High-quality materials ensure long-lasting use.
Performance: This device impresses with its cloud production and versatile coil compatibility, catering to both MTL (mouth-to-lung) and DTL (direct-to-lung) vapers. The battery life is commendable, ensuring extended vaping sessions.
Price and Where to Buy: The Smok Nord 2 Blue Edition offers excellent value for money. You can find it at reputable vape shops and online retailers.
In Conclusion
Aesthetics have become an integral part of the vaping experience. As we conclude our journey through the top 5 blue vapes of the year, it's evident that style and performance go hand in hand. Here's a summary of why these five blue vapes have claimed the top spots and a final reflection on the importance of aesthetic appeal in vaping gear choices:
Smok Nord 2 Blue Edition – This sleek and versatile device offers a harmonious blend of design and functionality. It's perfect for vapers who appreciate a stylish, on-the-go companion without compromising on performance.
Voopoo Drag X Blue Azure – With its ergonomic design and impressive Gene.TT chipset, this device caters to sub-ohm enthusiasts who want both power and style. It's proof that you can have it all without breaking the bank.
Uwell Caliburn Koko Prime Blue – Elegant and compact, the Uwell Caliburn Koko Prime Blue delivers a fantastic MTL vaping experience. It's a testament to the idea that simplicity can be profoundly stylish.
GeekVape Aegis Boost Pro in Royal Blue – This rugged yet refined device is perfect for adventure seekers. Its durability, along with a touch of sophistication in royal blue, makes it a standout choice for those who demand performance in extreme conditions.
Vaporesso Luxe PM40 in Lush Blue – Our top pick, the Vaporesso Luxe PM40 in Lush Blue, embodies the essence of vaping in style. Its lush blue finish, combined with exceptional performance, makes it a masterpiece in the world of blue vapes.
The importance of aesthetic appeal in vaping gear choices cannot be overstated. Vaping has transcended being a mere alternative to smoking; it's become a lifestyle choice and a means of self-expression. The color blue, with its emotional and cultural associations, speaks to vapers on a personal level. It conveys a sense of serenity, trustworthiness, and style.
As vapers, we don't just seek functionality; we seek devices that resonate with our tastes and personalities. Blue vapes have emerged as a symbol of sophistication, making a statement about the vaper's sense of style.