The Breeze Plus Disposable is a true marvel in the world of vaping, offering an unmatched combination of convenience, power, and an extensive selection of flavors. With an impressive 650mAh battery, 3.5mL of nicotine salt e-liquid, and the ability to provide up to 800 puffs, this disposable vape ensures that you never run out of your favorite flavors. In this article, we will delve into the exciting features, explore the diverse array of flavors available, take a look at its affordability, examine customer reviews, and address some frequently asked questions about the Breeze Plus Disposable.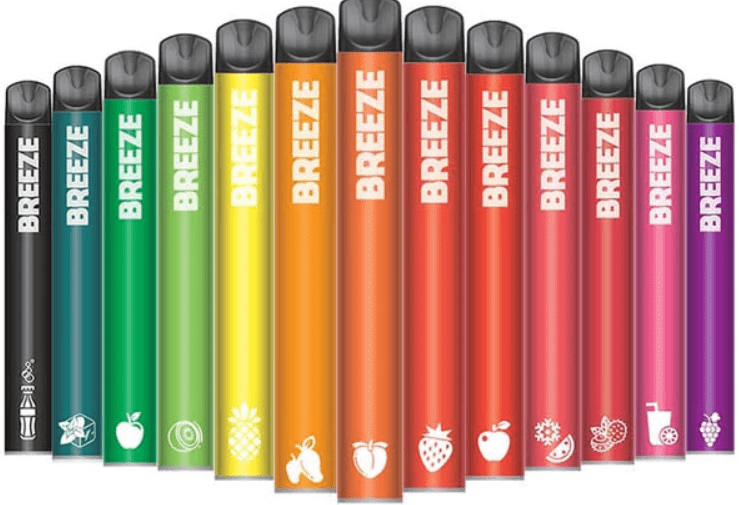 Flavors: A Sensational Symphony for Your Taste Buds
One of the standout features of the Breeze Plus Disposable is its unparalleled variety of flavors, with a total of 17 delectable options to choose from. The creative mix of fruit blends, menthol-infused delights, and classic tobacco options ensures that every vaper finds its perfect match. Let's take a closer look at some of the enticing flavors available:
Fruit Flavors:
Banana Mint: A tropical fusion of ripe bananas with a cool minty finish.
Berry Mint: The irresistible combination of assorted berries with a refreshing mint twist.
Blueberry Lemon: A zesty lemon infusion blended with juicy blueberries for a tangy and sweet delight.
Blueberry Mint: Juicy blueberries complemented by the cooling sensation of mint.
Minty and Menthol Flavors:
Candy Hearts: A nostalgic taste of sweet candy hearts paired with a cool mint sensation.
Candy Cane: Embrace the holiday spirit with the classic taste of candy cane and a hint of mint.
Cherry Frost: Sweet cherries with a refreshing frosty touch that tantalizes the senses.
Cola Mint: A unique blend of cola and mint for a fizzy and refreshing vape experience.
Mint: Pure and simple, the classic mint flavor for a cool and invigorating vape.
Grape Ice: Sweet grapes combined with an icy blast of menthol for a refreshing treat.
Green Apple Ice: Crisp green apples with an icy twist for a revitalizing vape.
Gum Mint: Relive the nostalgic taste of minty gum in a delightful vape form.
Gummy Bear: A playful blend of gummy bear candy flavors with a cool hint of mint.
Fruity and Tropical Flavors:
Honeydew Melon: The succulent sweetness of honeydew melon for a delightful vape.
Lemon Mint: Zesty lemons infused with the refreshing touch of mint.
Lychee Mint: Exotic lychee fruit combined with the coolness of mint.
Mango Mint: Juicy mangoes with a minty twist for a tropical escape.
Unique and Classic Flavors:
Passion Fruit Orange Guava: A burst of tropical flavors with passion fruit, orange, and guava.
Peach Mango: The perfect blend of ripe peaches and succulent mangoes for a fruity vape.
Peach Mint: Sweet peaches complemented by the freshness of mint.
Peach Soda: Fizzy peach soda flavors for a refreshing vaping experience.
Pineapple Lemonade: Tangy pineapples mixed with zesty lemonade for a thirst-quenching vape.
Pink Lemonade: Classic pink lemonade flavors with a twist of sweetness.
Pomegranate Berry Mint: The antioxidant-rich pomegranate paired with assorted berries and mint.
Red Apple: The crisp and refreshing taste of red apples for a delightful vape.
Russian Cream: A smooth and creamy tobacco flavor with a Russian twist.
Strawberry Cream: Rich and creamy strawberry goodness for a luscious vape.
Strawberry Kiwi: The perfect marriage of sweet strawberries and tangy kiwi.
Strawberry Banana: A fruity fusion of strawberries and bananas for a tropical treat.
Strawberry Mint: Ripe strawberries are enhanced by the coolness of mint.
Tiramisu: A sophisticated and indulgent Italian dessert-inspired flavor.
Tobacco: The timeless taste of classic tobacco for those who appreciate the authentic experience.
Twisted Apple: A unique twist on the traditional apple flavor, adding complexity to every puff.
Watermelon Mint: Juicy watermelon complemented by a refreshing mint undertone.
Price: Affordable Excellence
Despite the wide array of flavors and high-quality features, the Breeze Plus Disposable maintains an affordable price point that appeals to both experienced vapers and newcomers to the world of vaping. The budget-friendly pricing ensures that users can explore and enjoy a multitude of flavors without breaking the bank.
Features: Power and Convenience Unite
The Breeze Plus Disposable is designed with simplicity and performance in mind, making it an ideal choice for both seasoned vapers and beginners. Here are some key features that make this disposable vape stand out:
All-in-one system: The Breeze Plus is an all-in-one device, ensuring ease of use without the need for additional components or setups.
Fully Disposable: The device is entirely disposable, eliminating the hassle of refilling or recharging.
Battery size of 650mAh: The 650mAh battery provides ample power to last through up to 800 puffs, ensuring long-lasting enjoyment.
Nicotine Strength of 50mg of Salt Nicotine: The 50mg nicotine strength offers a satisfying nicotine hit for those who desire it.
Non-Refillable: With the Breeze Plus, there's no need to worry about messy refills or leakages; it's a hassle-free experience.
Draw-activated firing mechanism: The draw-activated firing mechanism makes vaping as simple as inhaling, making it an intuitive choice for beginners.
E-Liquid Capacity of 3.5mL: The generous 3.5mL e-liquid capacity ensures that you can indulge in your favorite flavors for an extended period.
Customer Reviews: A Reflection of Excellence
Customer reviews play a crucial role in determining the quality and reliability of a product. The Breeze Plus Disposable has garnered praise from vapers worldwide for its superb flavors, smooth draw, long-lasting battery life, and overall performance. Users have commended the device's compact and sleek design, making it an excellent choice for on-the-go vaping.
FAQs: Addressing Common Inquiries
Q1: How many puffs can I expect from the Breeze Plus Disposable?
A: The Breeze Plus Disposable offers an impressive 800 puffs per device, ensuring an extended vaping experience.
Q2: Can I refill the Breeze Plus Disposable with my own e-liquid?
A: No, the Breeze Plus Disposable is non-refillable, providing a hassle-free vaping experience without the need for refills.
Q3: Is the Breeze Plus suitable for beginners?
A: Yes, the Breeze Plus features a draw-activated firing mechanism, making it incredibly user-friendly and perfect for beginners.
Q4: Are there any tobacco-free flavors available in the Breeze Plus lineup?
A: Absolutely! The Breeze Plus offers a wide range of flavors, including delightful fruit blends and menthol-infused options, for vapers who prefer a tobacco-free experience.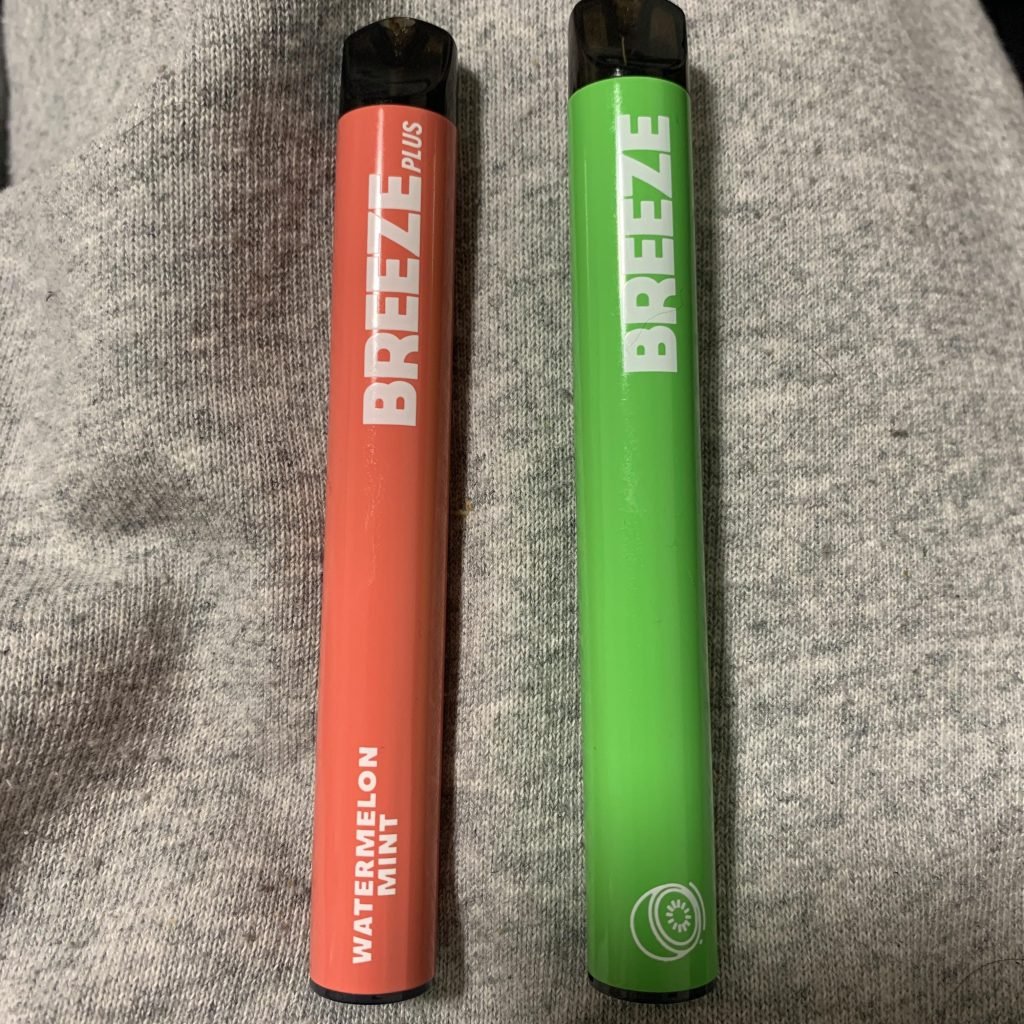 Conclusion: Embrace the Flavorful Journey with Breeze Plus Disposable
In conclusion, the Breeze Plus Disposable emerges as a leading choice for vapers seeking a diverse range of flavors, convenience, and affordability. With an extensive selection of delectable flavors to choose from, the Breeze Plus caters to every taste preference. Its powerful 650mAh battery ensures a long-lasting vape experience, while the draw-activated firing mechanism adds an element of simplicity. Customer reviews further reinforce the device's excellence and reliability.
Whether you're a fruit lover, a menthol enthusiast, or a fan of classic tobacco, the Breeze Plus Disposable has something to offer everyone. Experience the pleasure of flavorful vaping without the complexities of refilling or recharging. Embrace the Breeze Plus Disposable and embark on a delightful journey through an array of enticing flavors.