Vaping has become a popular alternative to traditional smoking, offering a plethora of flavors and devices to cater to the diverse preferences of vapers worldwide. One such exceptional option is the ELFBAR LOWIT Prefilled Pod Kit. This vaping marvel boasts an array of delectable flavors, affordable pricing, and a host of advanced features. In this article, we will delve into the key aspects of the ELFBAR LOWIT Prefilled Pod Kit, exploring its tantalizing flavors, cost-effectiveness, and cutting-edge features.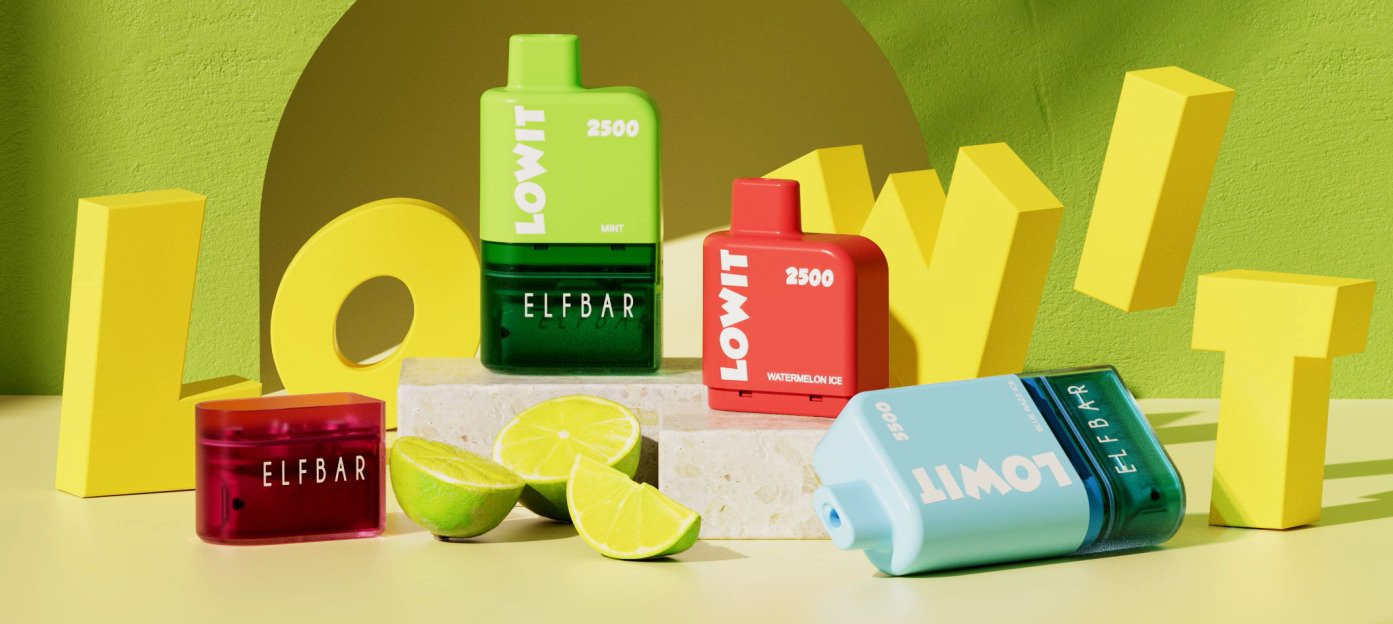 Flavors – An Eclectic Symphony of Tastes
The ELFBAR LOWIT Prefilled Pod Kit takes pride in offering a wide range of flavors that promises to delight every vaper's taste buds. Here is a glimpse into the flavorful world of ELFBAR LOWIT:
Blue Razz Ice: A classic blue raspberry flavor finished with a hint of ice, providing a refreshing and cooling sensation with every puff.
Blueberry Ice: Embark on a journey through a handful of fresh blueberries with an icy mint exhale, creating a delectable combination of sweetness and coolness.
Grape: Experience the ripe and juicy taste of grapes, making it an irresistible choice for grape enthusiasts.
Juicy Peach: Immerse yourself in the essence of blended peaches, delivering a true classic disposable flavor that captures the sweetness of summer.
Mango Passionfruit: Transport yourself to a tropical paradise with this mouth-watering duo of mango and passionfruit, offering a burst of exotic flavors.
Mint: For those who crave a perfect refreshing mint flavor, this option delivers a minty blast that revitalizes the senses.
Rush: In need of an energizing kick without the calories? Rush offers the perfect solution, providing a boost of energy in every puff.
Watermelon Ice: Enjoy the ripe and juicy watermelon flavor, complemented by a kick of ice for a truly refreshing vaping experience.
Strawberry Ice: Savor the freshness of juicy strawberries, enhanced by a hint of ice for a delightful vaping session.
Price – Affordable Vaping Pleasure
One of the most appealing aspects of the ELFBAR LOWIT Prefilled Pod Kit is its affordability. Priced at just $9.99, this vaping device offers an economical solution for vapers without compromising on quality. The reasonable price tag makes the ELFBAR LOWIT an accessible option for both seasoned vapers and those new to the world of vaping. Embracing this pod kit allows users to explore an extensive selection of flavors without straining their budget.
Features – Elevating the Vaping Experience
The ELFBAR LOWIT Prefilled Pod Kit is not just about flavors and affordability; it also boasts a set of advanced features that enhance the overall vaping experience. Let's explore the key features that set this pod kit apart:
Size and E-liquid Capacity: The ELFBAR LOWIT Prefilled Pod Kit comes in two size options – 504020mm with an 8ml e-liquid capacity, and 664020mm with a generous 14ml e-liquid capacity. The larger e-liquid capacity ensures an extended vaping session before the need for a refill.
Puff Count: With the ELFBAR LOWIT, vapers can enjoy 2500 puffs with the 8ml variant and an impressive 5500 puffs with the 14ml variant, making it an excellent choice for all-day vaping.
Battery Capacity: The pod kit is equipped with a 500mAh integrated battery, ensuring a consistent and long-lasting vaping experience.
Rechargeable (Type-C): The inclusion of a Type-C charging port allows for fast and efficient recharging, reducing downtime between vaping sessions.
Nicotine Strength and Type: The e-liquid in the ELFBAR LOWIT Prefilled Pod Kit contains 5% (50mg) nicotine by volume, making it suitable for vapers who prefer a higher nicotine concentration. The nicotine type used is Nic Salt, known for delivering a smoother throat hit.
Coil: The pod kit utilizes a mesh coil, which ensures even heating of the e-liquid, resulting in a more flavorful and satisfying vaping experience.
Firing Mechanism: The ELFBAR LOWIT Prefilled Pod Kit features a draw-activated firing mechanism, eliminating the need for buttons or switches. Vapers can simply inhale to activate the device and enjoy a seamless vaping experience.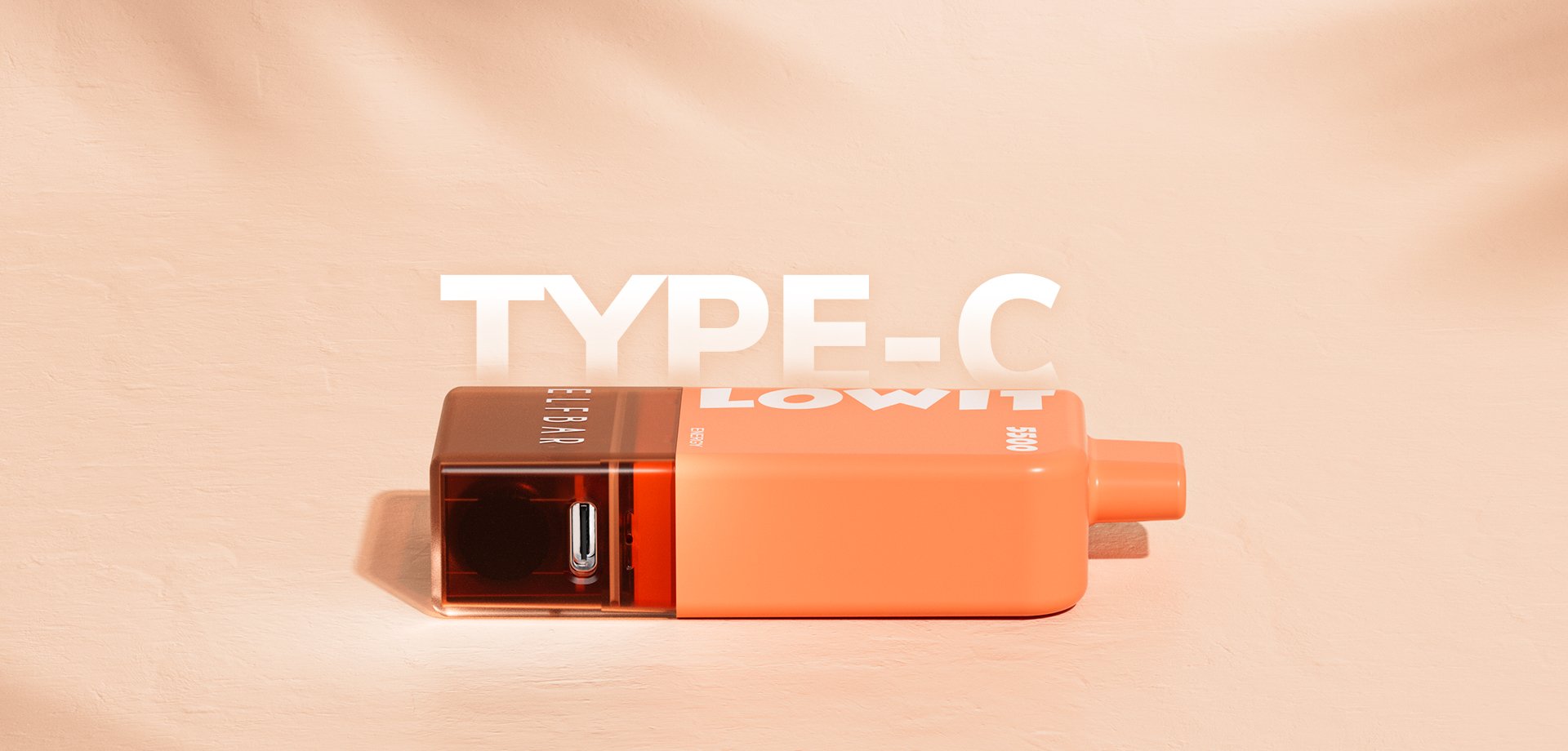 Conclusion
In conclusion, the ELFBAR LOWIT Prefilled Pod Kit is a remarkable choice for vapers seeking a flavorful, high-performance, and cost-effective vaping experience. The diverse range of tantalizing flavors caters to various taste preferences, allowing vapers to embark on a delightful journey of flavors. With its affordable price, the ELFBAR LOWIT pod kit offers a budget-friendly option without compromising on quality.
Moreover, the advanced features, such as the large e-liquid capacity, long-lasting battery, and fast charging via Type-C, elevate the vaping experience to new heights. The inclusion of a mesh coil ensures consistent and satisfying vapor production with every puff.
Embrace the world of flavors, affordability, and innovation with the ELFBAR LOWIT Prefilled Pod Kit, and elevate your vaping journey like never before. Whether you are a seasoned vaper or new to the vaping scene, the ELFBAR LOWIT promises to deliver an unforgettable vaping experience that keeps you coming back for more.