In the ever-evolving world of vaping, finding the perfect balance between performance, design, and affordability can be a challenge. However, Elfbar Pi7000 emerges as a standout option that caters to vapers of all levels. Priced at just $19.99, this sleek and modern vaping device offers exceptional consistency, making it an essential addition to every vaper's collection. In this article, we will take an in-depth look at Elfbar Pi7000's design, features, and the wide range of flavors it offers.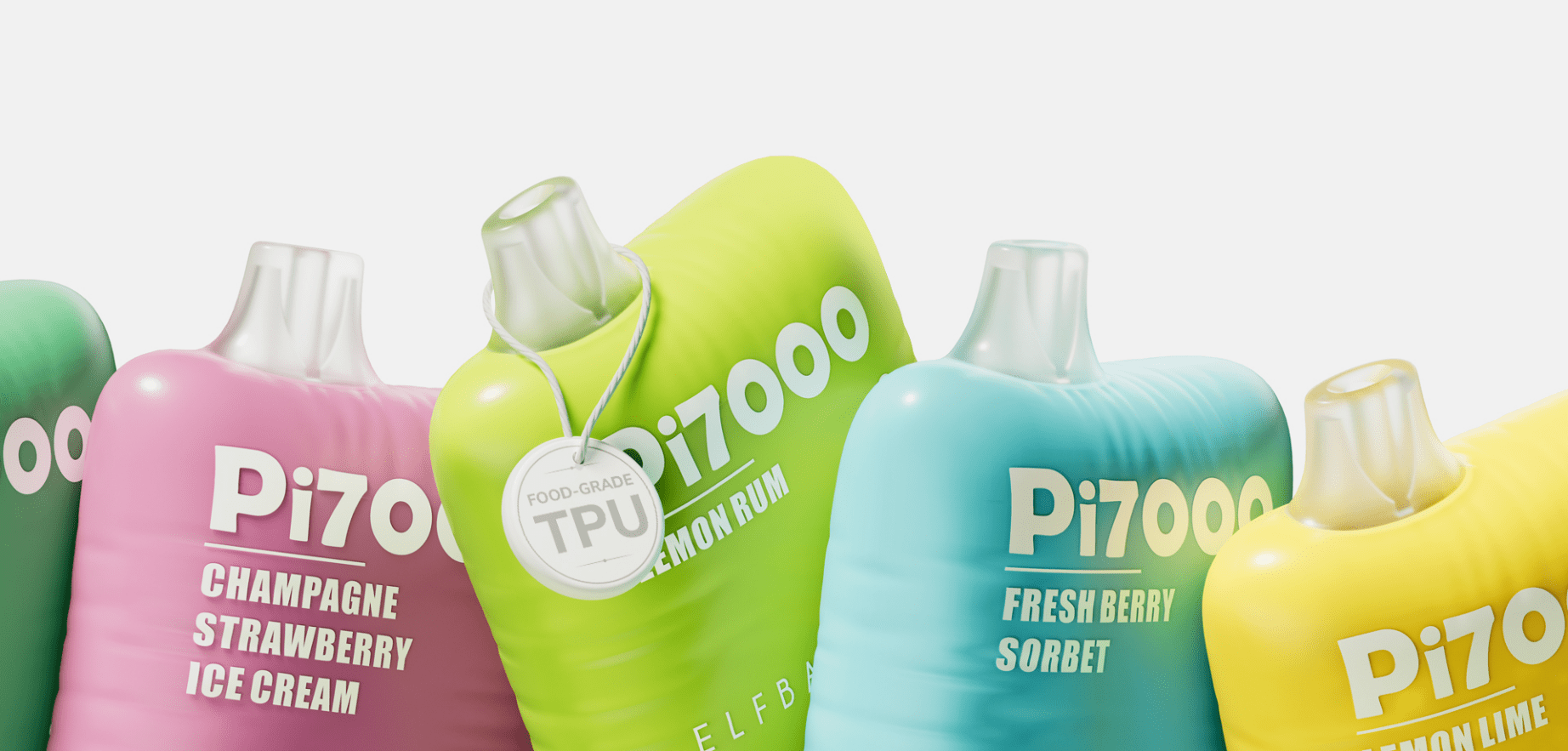 Design & Build Quality
The first aspect that captures vapers' attention is the stunning design of Elfbar Pi7000. Its sleek and modern appearance instantly makes it appealing to the eye. Not only is the design aesthetically pleasing, but it also serves a functional purpose. The device is crafted using high-quality materials, ensuring durability and longevity. The cozy pillow-look design, combined with the soft TPU surface, provides a comfortable grip, making it a delight to hold and use.
One noteworthy feature is the food-grade TPU mouthpiece, which fits snugly on the lips, ensuring a relaxing draw with every puff. Additionally, Elfbar Pi7000 comes in a variety of colors, each corresponding to the flavor inside. This thoughtful touch allows vapers to easily identify their favorite e-liquid option. Moreover, the device's compact and lightweight build makes it portable, fitting effortlessly in purses or backpacks for an on-the-go vaping experience.
Battery & Charging
A vaping device's battery life is a critical factor that directly impacts the overall vaping experience. Elfbar Pi7000 doesn't disappoint in this aspect. Powered by a 500mAh battery, it boasts an impressive 7000 puffs capacity, which may vary based on individual puff size and vaping frequency. This means vapers can enjoy a long-lasting vaping session without the constant worry of running out of power.
The inclusion of a Type-C charging port is a welcome addition. Not only does it offer faster charging times, but it also ensures compatibility with various devices. The convenience of charging the device via Type-C makes it effortless for vapers to maintain their Pi7000 in top-notch condition. Furthermore, two LED lights are incorporated into the device to provide essential indicators. One light indicates the e-liquid capacity, allowing users to monitor their e-juice levels easily. The other light signifies the battery level, ensuring vapers are always aware of their device's power status.
Wide Range of Flavors
Elfbar Pi7000 not only excels in design and performance but also delights vapers with its diverse array of flavors. Here is a list of some of the tantalizing flavors available:
Super Berry
Watermelon Ice
Black Currant Juice
Blue Razz Ice
Champagne Strawberry Ice Cream
Cherry Peach Lemonade
Double Apple
French Kissing
Fresh Berry Sorbet
Grape Energy
Lemon Lime
Lemon Rum
Mango Peach Watermelon
Pineapple Mint
Rainbow Cloudz
The variety of flavors ensures that there is something for everyone. Whether you have a penchant for fruity, refreshing flavors or prefer the classic taste of tobacco, Elfbar Pi7000 has got you covered. Each flavor is carefully crafted to deliver a satisfying and enjoyable vaping experience, making it a go-to choice for vapers seeking a diverse selection.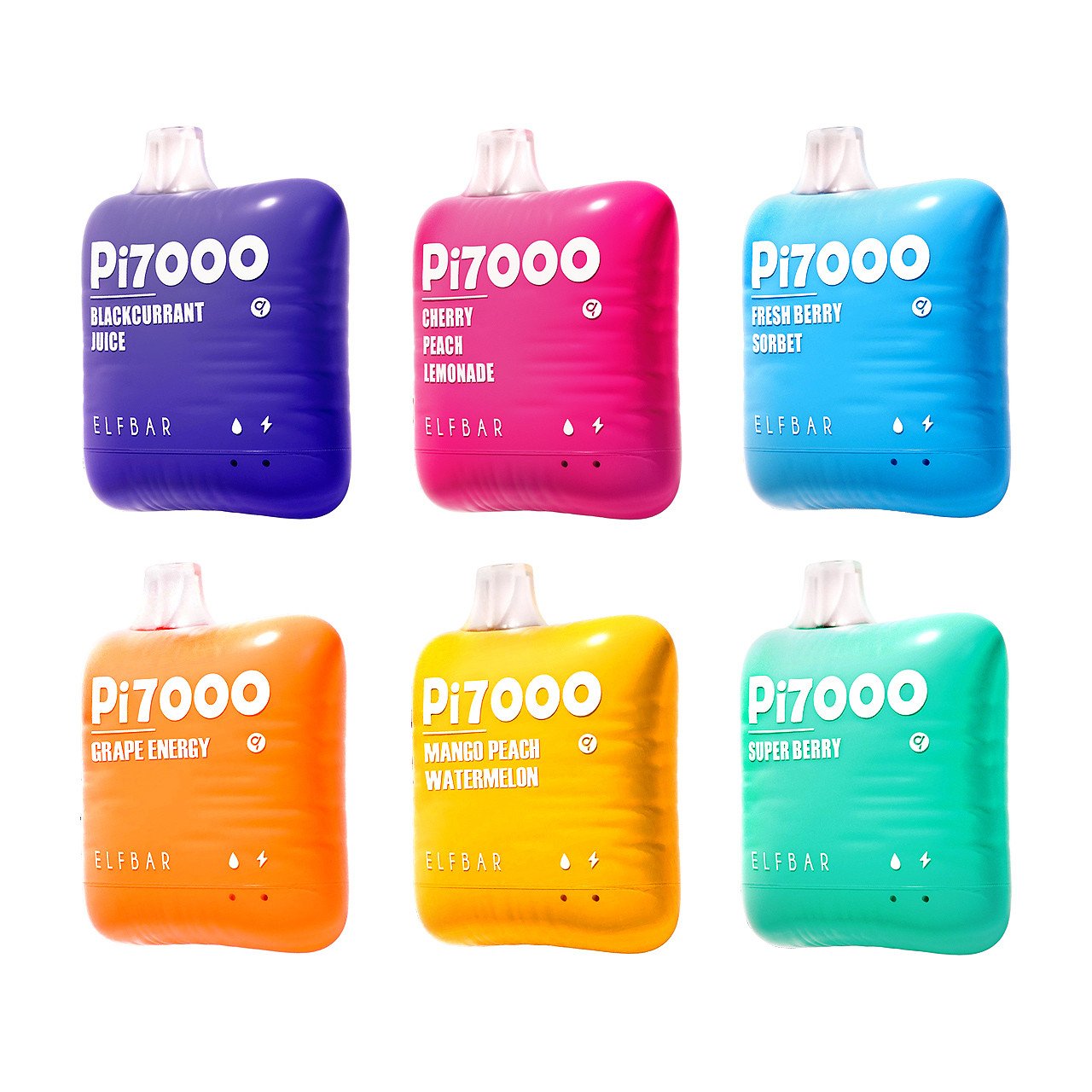 Conclusion
In conclusion, Elfbar Pi7000 stands out as an affordable, stylish, and feature-packed vaping device that truly lives up to its reputation. With its sleek design, high build quality, and comfortable grip, it offers a delightful vaping experience to users. The long-lasting battery and Type-C charging port make it convenient and reliable for extended usage. Additionally, the wide range of flavors ensures that vapers can explore and savor a plethora of delightful tastes.
Whether you are a seasoned vaper or new to the world of vaping, Elfbar Pi7000's affordable price, exceptional consistency, and elegant design make it a must-have for every vaper's closet. Embrace this new-gen vaping model and elevate your vaping journey with Elfbar Pi7000!