The Geekbar Meloso Series is a remarkable lineup of disposable vapes by Geek Bar, offering an exceptional range of flavors and features that cater to all vaping preferences. From the original Meloso to the powerful Meloso Max and the advanced Meloso Pro, this series has something for every vaper. In this article, we will explore each product in the Geekbar Meloso Series, including their flavors, features, specifications, customer reviews, and frequently asked questions, to help you make an informed decision on your next vaping companion.
Meloso Review: A Flavorful Delight
The Meloso vape sets the stage for the entire series with its delightful flavors, smooth auto draw, and comfortable design. Some of the standout flavors in the Meloso lineup include:
Blueberry Ice: A refreshing blend of sweet blueberries with a cooling ice sensation for a soothing vaping experience.
Blueberry Sour Raspberry: This flavor combines the tanginess of sour raspberries with the sweetness of blueberries for a dynamic taste profile.
Cola Ice: For fans of classic cola beverages, this flavor delivers the fizzy goodness of cola with a cool menthol twist.
Geek Juice (Orange and Cherry): A unique fusion of zesty orange and luscious cherry, offering a burst of fruitiness in every puff.
Mango Ice: Experience the tropical paradise with this ripe mango flavor, enhanced by a refreshing icy note.
Peach Ice: Enjoy the juiciness of ripe peaches with a hint of coolness for a delightful peachy experience.
Pink Lemonade: A summery favorite, this flavor captures the essence of tangy lemons and sweet berries, reminiscent of a refreshing pink lemonade.
Sour Apple: For those who crave a tart and tangy flavor, this sour apple option provides a tantalizing vaping experience.
Strawberry Ice: Ripe strawberries meet a frosty sensation, resulting in a smooth and satisfying strawberry-infused vape.
Watermelon Ice: Revel in the juicy sweetness of watermelon, complemented by a cool menthol breeze.
The Meloso series boasts premium flavors that cater to a wide range of palates, ensuring a delightful vaping experience for all users.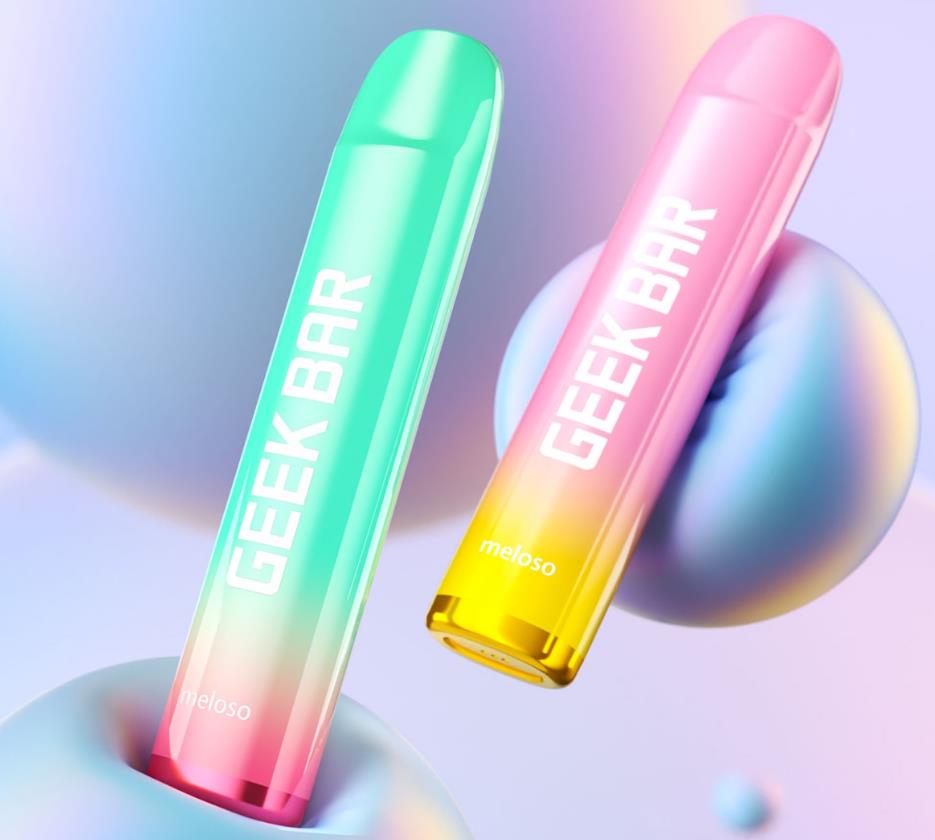 Meloso Max Review: A Vaping Powerhouse
The Meloso Max 9000 Disposable takes vaping to the next level with its impressive capacity, long-lasting battery, and diverse flavor options. Key features of the Meloso Max include:
Prefilled Capacity: 14mL: With an impressive 14mL of e-liquid, the Meloso Max ensures an extended vaping experience without the need for frequent refills.
Battery Capacity: 600mAh: The 600mAh battery provides ample power for up to 9000 puffs, making it an ideal choice for vapers who prefer prolonged use.
Nicotine Strength: 5% (50mg): For those who seek a stronger nicotine hit, the Meloso Max offers a 5% nicotine strength.
Heating Element: Dual Mesh Coil: The dual mesh coil enhances vapor production and flavor intensity, delivering a satisfying vaping experience.
Operation: Draw-Activated: The draw-activated mechanism makes the Meloso Max simple to use, eliminating the need for buttons or settings.
Charging: Type-C Port: The convenience of a Type-C charging port ensures quick and efficient recharging whenever needed.
The Meloso Max is available in a wide variety of flavors, including Berry Trio Ice, Cool Mint, Strawberry Mango, Watermelon Ice, and more, offering a taste for every mood and preference.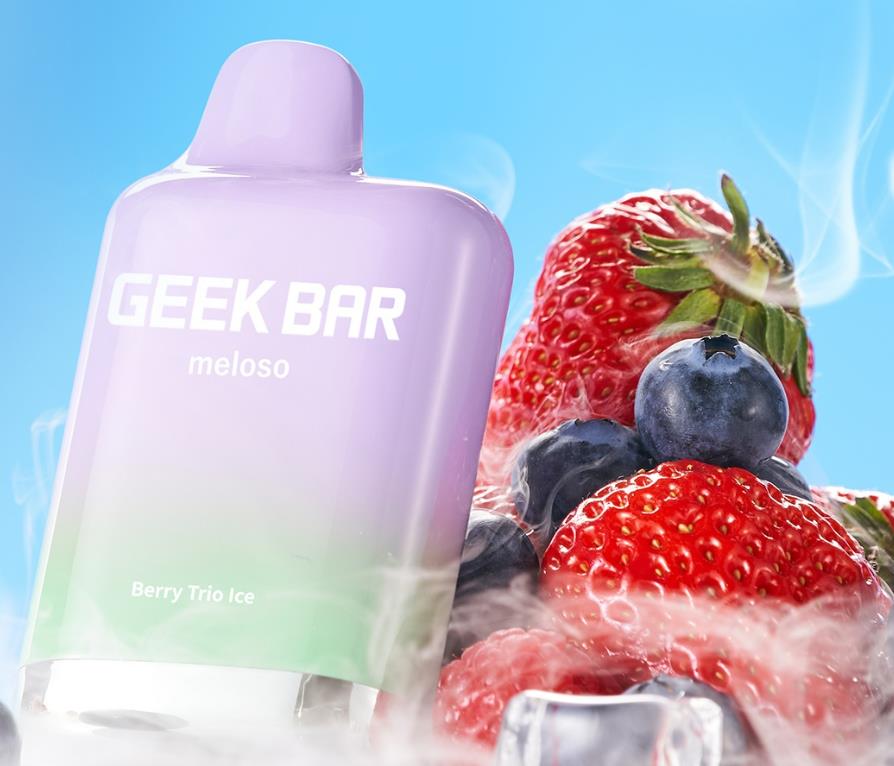 Meloso Pro Review: Elevating the Vaping Experience
The Meloso Pro is the pinnacle of the Geekbar Meloso Series, offering advanced features and an extensive flavor selection. Key specifications of the Meloso Pro include:
Size: 76mm x 42mm x 20mm: The compact and sleek design of the Meloso Pro ensures portability and convenience.
15 Flavors: With an impressive selection of 15 flavors, the Meloso Pro caters to a wide array of tastes and preferences.
2% Nicotine Strength: The Meloso Pro delivers a balanced nicotine hit with its 2% nicotine strength, perfect for a smooth vaping experience.
Prefilled with 12ml of Ejuice: The generous 12ml e-liquid capacity ensures long-lasting vaping pleasure.
4000 Puffs: The Meloso Pro's substantial puff capacity ensures extended use without the need for replacements.
Draw Activated: With its draw-activated operation, the Meloso Pro offers simplicity and ease of use.
600mAh Rechargeable Battery: The rechargeable battery provides consistent power for prolonged vaping sessions.
Type-C Charging: Type-C charging ensures rapid and convenient recharging whenever required.
Dual-Mesh Coil: The dual-mesh coil technology enhances flavor delivery and vapor production, providing a satisfying and intense vaping experience.
The Meloso Pro's flavor options include Grape Ice, Mango Ice, Strawberry Bubble, and many others, offering vapers a diverse range of delectable choices.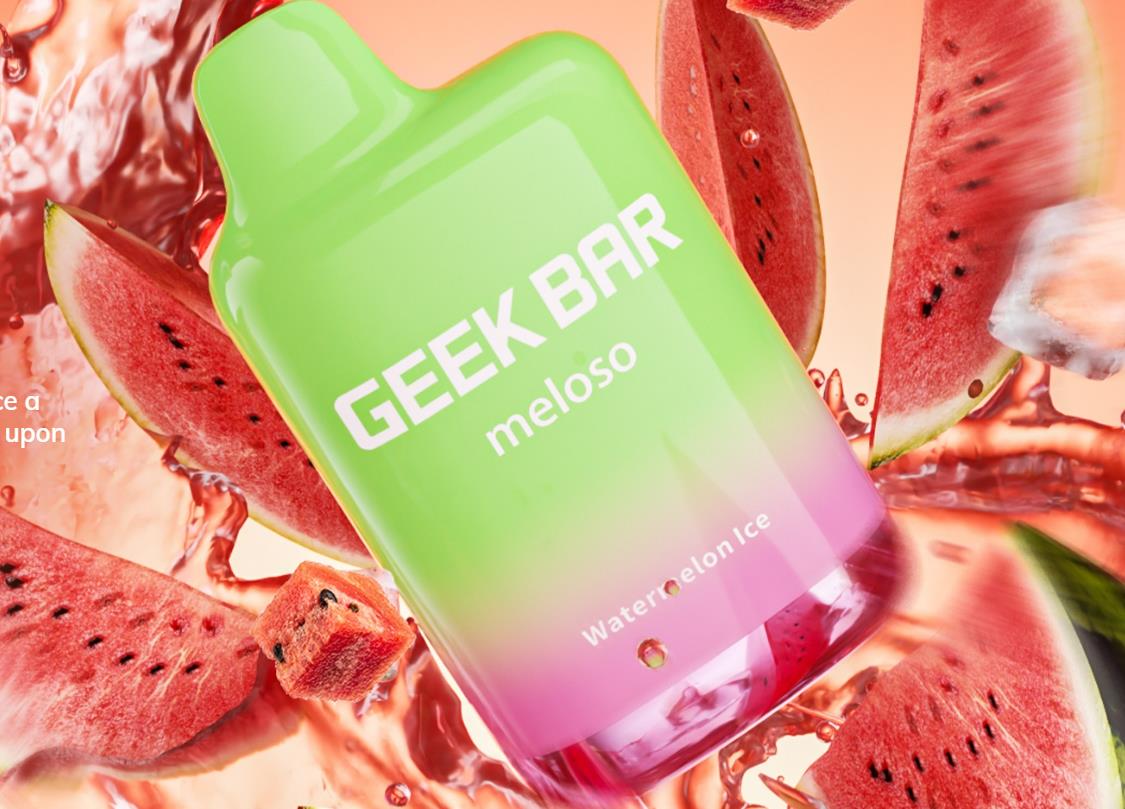 Customer Reviews: Vaper's Verdict
The Geekbar Meloso Series has received positive reviews from vapers worldwide. Customers have praised the series for its premium flavors, smooth auto draw, and impressive battery life. Users appreciate the convenience of draw-activated operation, making the devices user-friendly even for beginners. Additionally, the Meloso Max and Meloso Pro have received accolades for their extended puff capacities and high-quality coil technology, providing a satisfying vaping experience that lasts for an extended period.
Frequently Asked Questions (FAQs)
Below are some common questions and answers regarding the Geekbar Meloso Series:
Q1. Can I refill the Meloso, Meloso Max, or Meloso Pro?
Ans: No, the Geekbar Meloso Series devices are disposable and come pre-filled with e-liquid. Once the e-liquid is depleted, you can dispose of the device responsibly.
Q2. Are the flavors in the Meloso Series natural tasting?
Ans: Yes, the Geekbar Meloso Series is known for its premium flavors that provide an authentic and enjoyable taste experience.
Q3. How many puffs can I expect from the Meloso Max and Meloso Pro?
Ans: The Meloso Max offers up to 9000 puffs, while the Meloso Pro provides approximately 4000 puffs, depending on individual vaping habits.
Q4. Are the Meloso devices rechargeable?
Ans: The Meloso and Meloso Max are non-rechargeable, designed for single use. However, the Meloso Pro features a 600mAh rechargeable battery for multiple uses.
Conclusion
The Geekbar Meloso Series stands out as an exceptional lineup of disposable vapes, offering an extensive range of flavors, powerful battery capacities, and user-friendly features. From the original Meloso to the Meloso Max and Meloso Pro, each device provides a unique and delightful vaping experience. With its premium flavors and cutting-edge coil technology, the Geekbar Meloso Series promises satisfaction and satisfaction for vapers of all levels. Explore the world of vaping pleasure with the Geekbar Meloso Series and discover the perfect flavor for your vaping journey. Happy vaping!