What is a Geekbar Vape?
The Geekbar Vape has quickly risen to prominence as one of the most sought-after disposable vapes, not only within the GeekVape product lineup but also in the wider vape industry. Available in an array of vibrant colors, the Geekbar Vape is designed to complement each unique flavor profile, making it a visually appealing and flavor-packed choice.
This compact and portable device seamlessly blends simplicity and convenience while delivering remarkable flavor, making it a favorite among both novice and seasoned vapers. Let's explore the popular Geekbar Vape flavors, their advantages, and where you can purchase this exceptional vaping device.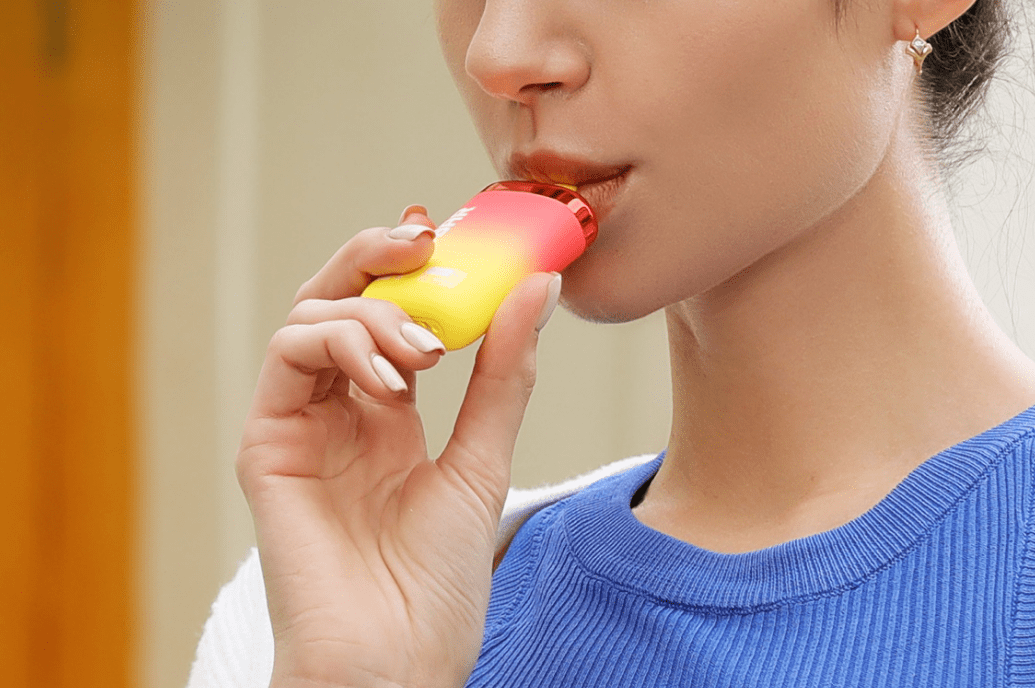 Popular Geekbar Vape Flavors
The Geekbar Vape boasts a wide selection of popular flavors, each carefully crafted to tantalize the taste buds and offer a satisfying vaping experience. Some of the mouthwatering flavors available are:
Watermelon Ice: A refreshing burst of juicy watermelon with a cool menthol finish, perfect for hot days.
Green Mango: Experience the tropical sweetness of ripe green mangoes in every puff.
Kiwi Passionfruit: A delightful blend of tangy kiwi and tropical passionfruit, creating a balanced and exotic flavor.
Lemon Tart: Indulge in the zesty and tangy notes of lemon paired with a buttery tart crust.
Strawberry Ice Cream: The creamy and sweet essence of strawberry ice cream, is reminiscent of childhood treats.
Burberry Cotton Candy: A whimsical and playful flavor that combines the sweetness of cotton candy with the essence of mixed berries.
Blue Razz Lemonade: Enjoy the fusion of sweet blue raspberry with a splash of refreshing lemonade.
Energy Ice: A stimulating flavor that combines energy drink notes with a cooling menthol sensation.
Menthol: For those who enjoy the classic icy coolness of menthol, this flavor delivers a crisp and invigorating experience.
Passion Fruit: Dive into the tropical allure of passion fruit with its unique blend of sweetness and tartness.
Peach Ice: Savor the succulent taste of ripe peaches infused with a chilly menthol breeze.
Pink Lemonade: A summery flavor that combines the sweetness of pink lemonade with a tangy twist.
The Advantages of Geekbar Vape
a) Long-lasting Performance: The Geekbar Vape is powered by a high-capacity 500mAh battery, ensuring an extended vaping experience of approximately 575 puffs per vape. Bid farewell to frequent recharging and enjoy uninterrupted vaping sessions.
b) Dense Vapor Production: Whether you're a cloud chaser or simply enjoy the visual spectacle of thick vapor, the Geekbar Vape will not disappoint. Its advanced technology and craftsmanship deliver dense and satisfying vapor clouds.
c) Easy-to-Use Design: The Geekbar Vape features a draw-activated firing mechanism, eliminating the need for complicated buttons or settings. Simply inhale, and the device will activate, providing a hassle-free vaping experience.
d) 2ml Pod Capacity: The device comes pre-filled with 2ml of 20mg nic salt e-liquid, ensuring a smooth and enjoyable vaping experience.
e) Safety Features: The Geekbar Vape prioritizes safety, incorporating multiple protections against overheating and short circuits. This ensures a worry-free vaping experience, knowing that your safety is well taken care of.
Where can I buy a Geekbar Vape?
The Geekbar Vape is available at various authorized vape retailers and online stores. To purchase this exceptional vaping device, consider the following options:
Local Vape Shops: Visit nearby vape shops that are authorized retailers of GeekVape products to explore and purchase the Geekbar Vape.
Online Vape Stores: Numerous reputable online vape stores carry the Geekbar Vape. Check popular e-commerce platforms and dedicated vape websites to find a wide selection of flavors and device options.
GeekVape Official Website: Head to the official GeekVape website to explore their range of products and make purchases directly from the manufacturer.
FAQs (Frequently Asked Questions)
What is a disposable vape?
A disposable vape is a single-use vaping device that comes pre-filled with e-liquid and is discarded after use.
Are Geekbar Vapes suitable for beginners?
Yes, Geekbar Vapes are designed to be user-friendly, making them suitable for both beginners and experienced vapers.
How long does a Geekbar Vape last?
The Geekbar Vape offers around 600 puffs per vape, making it last for an extended vaping session.
Can I refill the Geekbar Vape with my own e-liquid?
No, Geekbar Vapes are disposable and cannot be refilled. Once the e-liquid is depleted, the device is disposed of responsibly.
Do Geekbar Vapes contain nicotine?
Yes, Geekbar Vapes come pre-filled with nicotine salt e-liquids. Users should be mindful of their nicotine intake and use the device responsibly.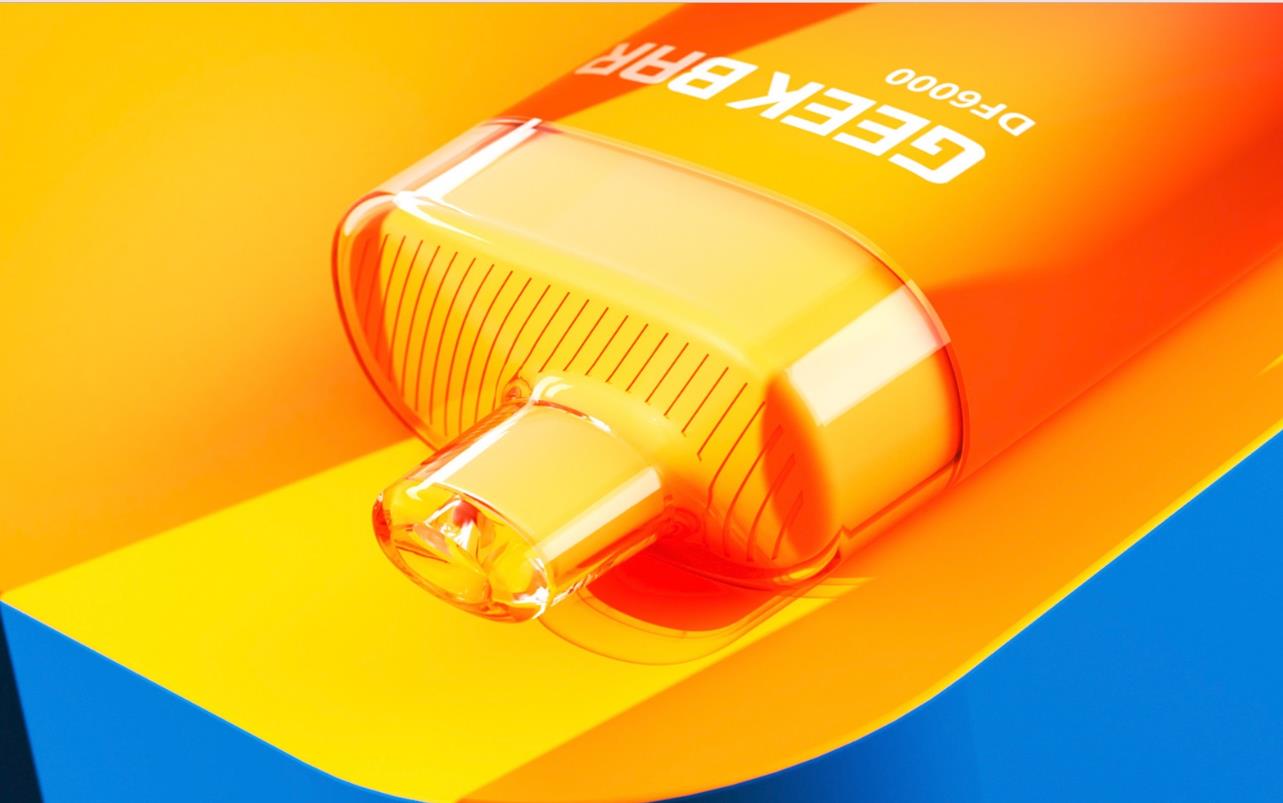 Conclusion
The Geekbar Vape has earned its reputation as a top-tier disposable vape, offering a convenient, flavor-packed, and satisfying vaping experience. With an impressive selection of popular flavors, an easy-to-use design, and long-lasting performance, the Geekbar Vape sets a new standard for excellence in the vaping industry.
Whether you're new to vaping or a seasoned enthusiast, the Geekbar Vape is sure to impress with its compact design, remarkable flavors, and focus on safety. To get your hands on this exceptional vaping device, explore authorized vape retailers, and online stores, or visit the official GeekVape website for a delightful and tailored vaping journey.