GeekBar, a leading name in the vaping industry, launched its latest disposable product, the GeekBar DF6000, in November. This innovative vape introduces a new era of convenience, performance, and flavor. With a built-in mesh coil that enhances the vaping experience, along with an array of delightful flavors and impressive features, the GeekBar DF6000 promises to deliver an unparalleled vaping experience. In this comprehensive review, we will delve into the flavors, price, features, customer reviews, and FAQs to explore why this palm-sized device is making waves in the vaping community.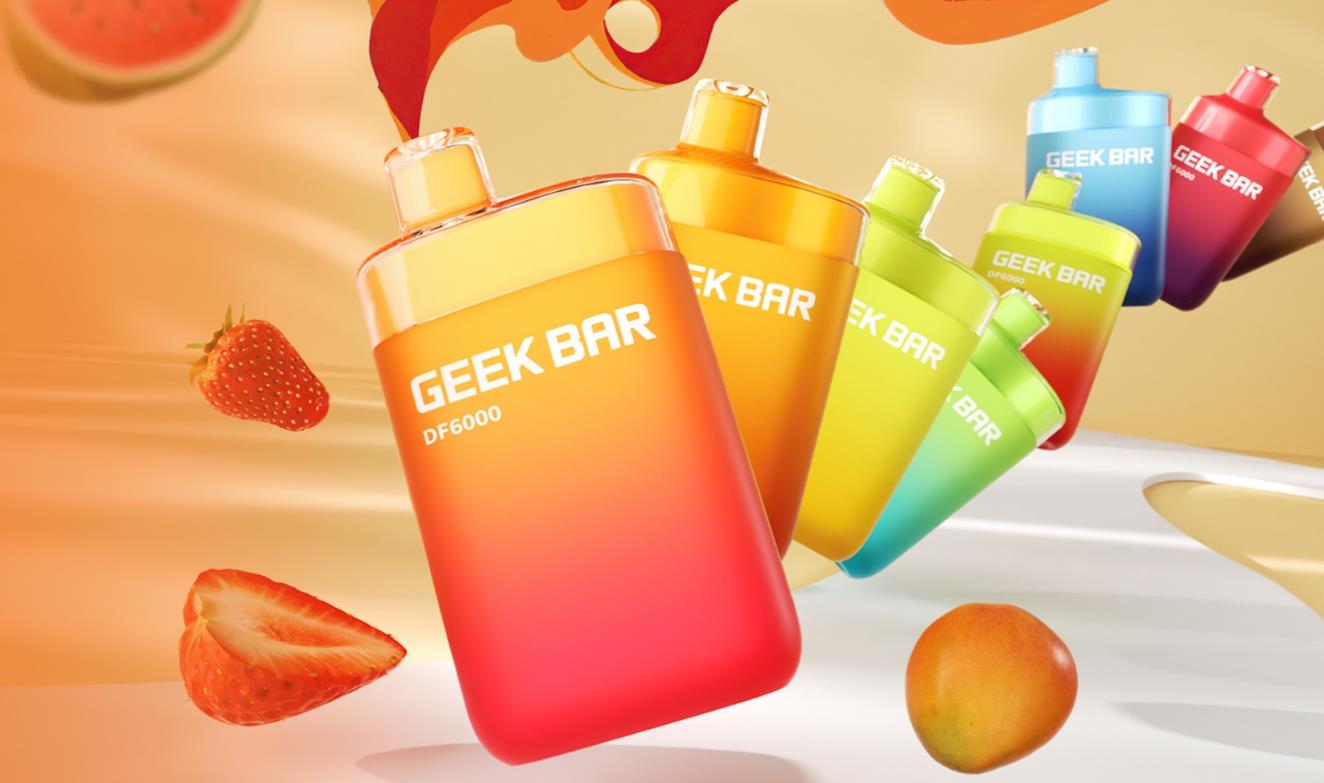 GeekBar DF6000 Flavors:
The GeekBar DF6000 offers an impressive range of representative flavors to cater to every vaper's palate. With choices like Grapes, Watermelon, Strawberry, Mango, Banana Icecream, Apple, Kiwi, Cola, Blueberry, and Lychee, users can enjoy a diverse range of tastes. Whether you prefer fruity, icy, or classic flavors, the GeekBar DF6000 has something to suit your preferences. Each flavor is carefully crafted to ensure an authentic and satisfying taste that keeps you coming back for more.
Grapes: Experience the succulent sweetness of ripe grapes with each inhale, making it an ideal choice for vapers who crave a fruity and refreshing flavor.
Watermelon: Enjoy the juicy and refreshing taste of watermelon, perfect for warm summer days or whenever you desire a revitalizing vape.
Strawberry: A classic flavor loved by many, the strawberry variant provides a luscious and mildly sweet vaping experience.
Mango: Embrace the tropical vibe with the exotic taste of mango, transporting your senses to a blissful island getaway.
Banana Icecream: Indulge in the nostalgic and creamy taste of banana ice cream, reminiscent of childhood treats.
Apple: Crisp and satisfying, the apple flavor delivers a delightful balance of sweetness and tanginess.
Kiwi: Enjoy a zesty and invigorating experience with the unique taste of kiwi, perfect for those seeking something different.
Cola: For vapers with a penchant for nostalgia, the cola flavor offers the familiar and fizzy taste of your favorite soda.
Blueberry: Bursting with juicy goodness, the blueberry flavor presents a delightful berry-infused vaping session.
Lychee: Unleash the tropical allure with the exotic and fragrant taste of lychee, taking your taste buds on a journey.
Price and Availability:
The GeekBar DF6000 is competitively priced, offering an affordable option for vapers seeking high-quality disposable vapes. With its long-lasting capacity of up to 6000 puffs, the GeekBar DF6000 delivers excellent value for money. Furthermore, GeekBar ensures the wide availability of its products through various online and offline retailers, making it easily accessible to vapers worldwide.
Features:
Large Capacity and Long-lasting Vaping Experience: The GeekBar DF6000 boasts a generous 14ml capacity, allowing users to enjoy prolonged vaping sessions without the need for constant refills. With up to 6000 puffs per device, vapers can rest assured that the GeekBar DF6000 will accompany them for an extended period.
Powerful Battery and Fast Charging: Equipped with a reliable 650mAh battery, the GeekBar DF6000 ensures consistent power delivery for uninterrupted vaping pleasure. Moreover, the Type-C fast charging feature enables quick recharging, minimizing downtime between vaping sessions.
Innovative Mesh Coil Technology: The GeekBar DF6000 utilizes an upgraded Mesh Coil that revolutionizes the vaping experience. The precise delivery of flavors with each inhale and the instantaneous throat hit to create an exceptional aura between the lips, enhancing the overall satisfaction of vaping.
Superior Taste and Performance: By inheriting the excellent taste and performance from the Geek family, the GeekBar DF6000 promises a consistently satisfying vaping experience. The Mesh Coil technology effectively replenishes the flavor of every puff, ensuring a level of freshness that sets it apart from traditional disposable vapes.
Customer Reviews:
The GeekBar DF6000 has garnered widespread acclaim from vapers across the globe. Users are particularly impressed by the rich and authentic flavors that the device delivers, making it stand out among other disposable vapes in the market. Many reviewers praise the long-lasting battery life, which allows them to enjoy vaping for an extended period without worrying about recharging.
Furthermore, vapers appreciate the convenience of the disposable design, eliminating the need for maintenance and refilling. The portable nature of the GeekBar DF6000 makes it an ideal companion for traveling or on-the-go vaping. Users also express satisfaction with the device's durable build and ergonomic design, offering a comfortable grip for extended vaping sessions.
FAQs:
How long does the GeekBar DF6000 last?
The GeekBar DF6000 offers an impressive 6000 puffs, ensuring a long-lasting vaping experience for most users. However, the actual longevity may vary depending on individual vaping habits.
Can I recharge the GeekBar DF6000 battery?
The GeekBar DF6000 is a disposable vape and is not designed for recharging. Once the battery is depleted or the puffs are used up, the device should be safely disposed of and replaced with a new one.
Are the flavors of GeekBar DF6000 authentic?
Yes, GeekBar is known for its commitment to providing authentic and delightful flavors. The upgraded Mesh Coil technology enhances the taste delivery, ensuring an enjoyable vaping experience with each inhale.
Where can I purchase the GeekBar DF6000?
The GeekBar DF6000 is widely available through various online and offline retailers. Interested vapers can check the official GeekBar website or reputable vape shops to purchase this product.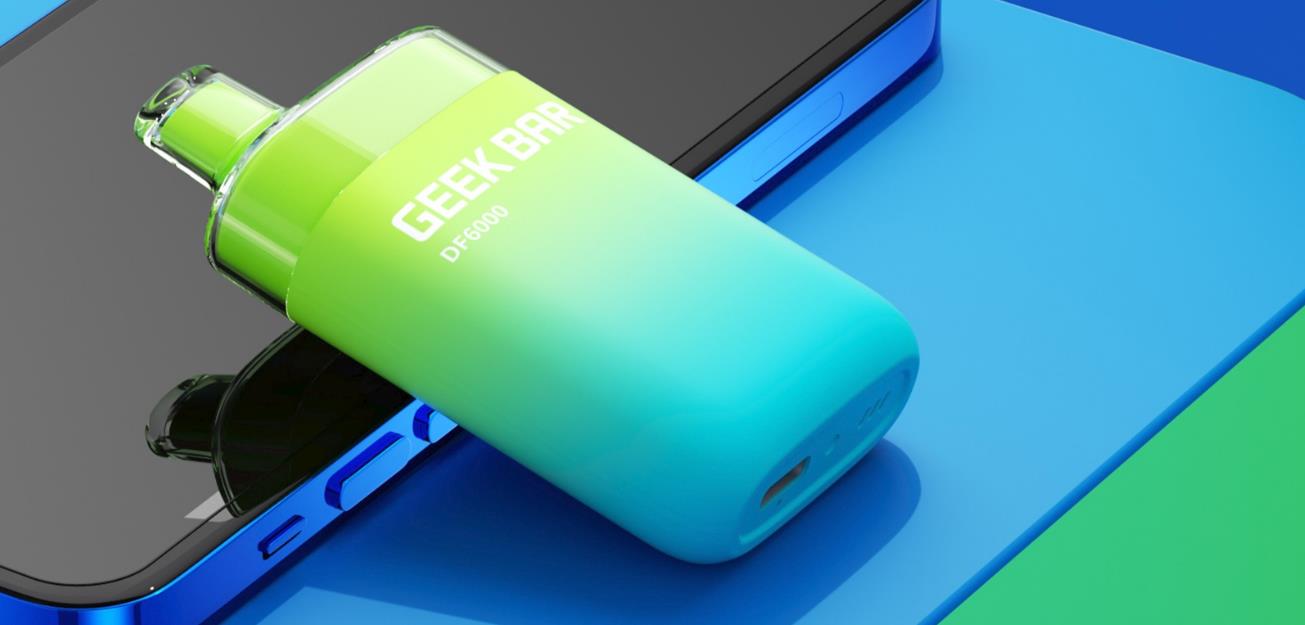 Conclusion:
In conclusion, the GeekBar DF6000 has raised the bar for disposable vapes, offering a superior vaping experience through its wide range of flavors, long-lasting capacity, powerful battery, and innovative Mesh Coil technology. With a focus on convenience, performance, and flavor, the GeekBar DF6000 is an excellent choice for vapers of all levels. Whether you are a flavor enthusiast, a cloud chaser, or simply seeking a reliable and satisfying vape, the GeekBar DF6000 is sure to impress with its remarkable features and exceptional taste.