In the realm of vaping, flavors hold the power to transport us to unique realms of sensation and nostalgia. HQD Lush Ice, with its delectable combination of watermelon, candy, and mint, encapsulates the essence of fun-filled gatherings and outdoor adventures. This comprehensive review will explore the captivating flavors of HQD Lush Ice, delve into the ingredients that comprise this delightful concoction, share customer experiences, and guide you to where you can indulge in this exciting vaping experience.
What Flavor is HQD Lush Ice?
Lush Ice is Watermelon, Candy, and Mint: Imagine a symphony of flavors that combines the juicy sweetness of watermelon, the playful essence of candy, and the invigorating coolness of mint. HQD Lush Ice is more than just a flavor; it's an experience that conjures images of hanging out with friends, basking in the outdoors, and enjoying life's simple pleasures. This delightful blend is akin to dropping onto a sandy beach after riding the waves, where the refreshing taste of watermelon intertwines with the nostalgia of childhood candies, all while the minty breeze revitalizes the senses.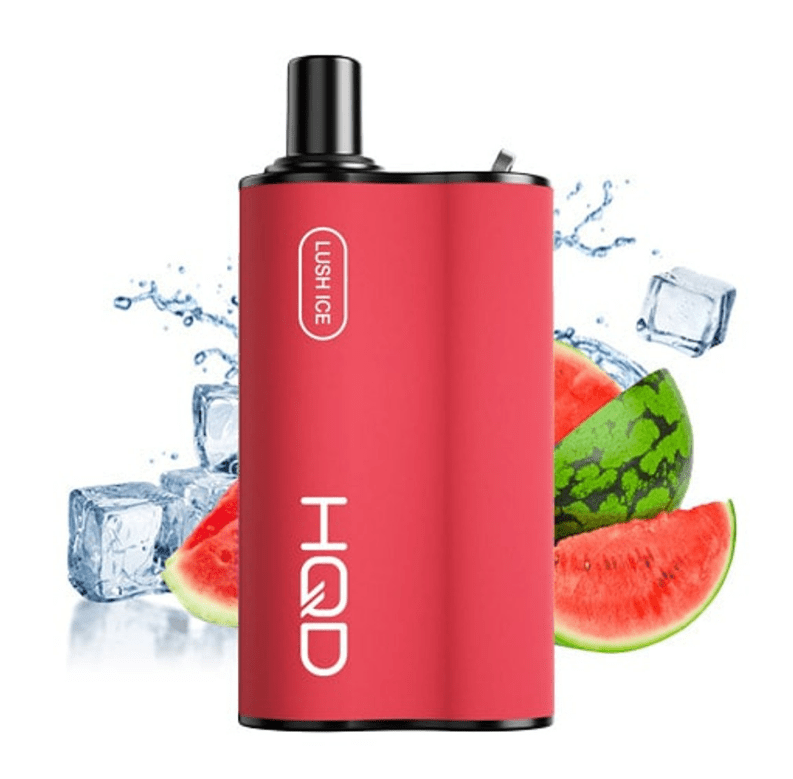 Customer Reviews of HQD Lush Ice:
Sharon – Verified Reviewer

Rating: 5.0 stars
Date: 11/28/22
Review: My first Vape (Candy) HQD Sharon's review highlights the accessibility of vaping for individuals of all ages. Expressing enthusiasm as a first-time vaper at the age of 55, Sharon's positive experience with HQD Lush Ice showcases the appeal of this vibrant flavor to a wide audience.

Michele T. – Verified Purchase

Date: 2023/7/29
Review: Being able to order online was so convenient. Michele T. emphasizes the convenience of online ordering and praises the exceptional customer service provided. The prompt delivery and overall positive experience underscore the seamless accessibility of HQD Lush Ice.

John M. – Verified Purchase

Date: 2022/1/5
Review: My first time trying this flavor and I cannot complain. John M.'s first encounter with HQD Lush Ice leaves a positive impression. The satisfaction expressed in trying a new flavor highlights the approachability of HQD Lush Ice, making it an ideal choice for both newcomers and seasoned vapers.
What Are the Ingredients in HQD Lush Ice?
HQD Cuvie Plus Lush Ice Ingredients: HQD Cuvie Plus Lush Ice boasts an exceptional fusion of watermelon and mint flavors. The ingredients that contribute to this exhilarating blend include Vegetable Glycerin, Propylene Glycol, Natural and Artificial Flavors, and Nicotine. This careful composition ensures a well-balanced and enjoyable vaping experience that tantalizes the taste buds and invigorates the senses.
Where Can You Buy HQD Lush Ice?
To embark on the exciting journey of indulging in HQD Lush Ice, a variety of options await. For those seeking the HQD Cuvie Plus Lush Ice experience, a visit to reputable online retailers is highly recommended. Websites offering this flavor will provide a range of purchasing choices, ensuring that you can select the ideal format that suits your vaping preferences.
FAQs:
Is HQD Lush Ice suitable for those new to vaping?
Absolutely! The vibrant and refreshing blend of watermelon, candy, and mint in HQD Lush Ice makes it an excellent choice for beginners. Its balanced and approachable flavor profile offers a delightful introduction to the world of vaping.
What nicotine strengths are available for HQD Lush Ice?
HQD Lush Ice is available in various nicotine strengths to cater to individual preferences. Whether you prefer a gentle nicotine hit or a stronger sensation, there are options to suit your desired vaping experience.
Can I combine HQD Lush Ice with other flavors?
While HQD Lush Ice is a captivating flavor on its own, the realm of vaping allows for creative experimentation. Blending HQD Lush Ice with complementary flavors can lead to exciting and personalized vaping encounters.
Is nicotine content a concern with HQD Lush Ice?
Yes, HQD Lush Ice contains nicotine, which is an addictive chemical. Responsible usage and adherence to recommended guidelines are essential to ensure a safe and enjoyable vaping journey.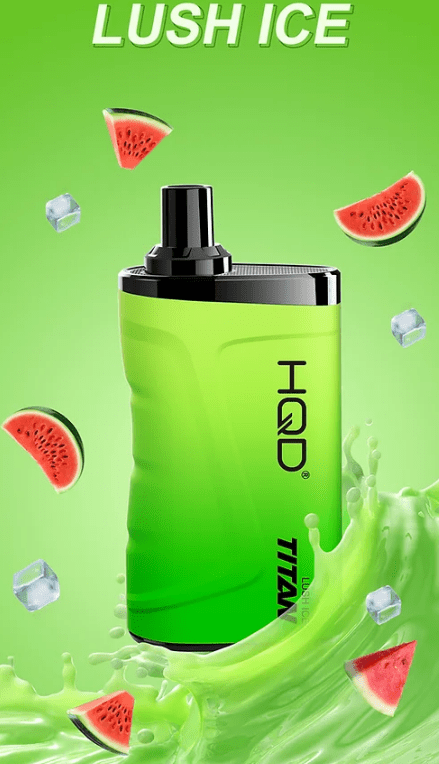 Conclusion:
In the world of vaping, HQD Lush Ice stands as a vibrant testament to the power of flavors to transport us to unique realms of sensation and experience. The harmonious fusion of watermelon, candy, and mint creates an exhilarating blend that conjures images of carefree moments spent outdoors. As highlighted by customer reviews, HQD Lush Ice has garnered positive reception among vapers, irrespective of their level of experience. Whether you're embarking on your vaping journey or seeking a new flavor adventure, HQD Lush Ice offers a dynamic and refreshing avenue to explore.
To immerse yourself in the lively world of HQD Lush Ice, consider visiting reputable online retailers that offer this exciting flavor. Indulge in the sensory symphony of watermelon, candy, and mint, and relish the sensation of dropping onto the beach after a wave-riding adventure. Elevate your vaping encounters with HQD Lush Ice, where every puff is a tantalizing journey that captures the essence of friendship, outdoor enjoyment, and vibrant flavors.