The HQD Vape HBAR is a remarkable disposable vape device that offers a diverse range of flavors and a long-lasting vaping experience. With its user-friendly features, portable design, and variety of flavor options, the HBAR has gained popularity among vapers seeking convenience and satisfaction. In this comprehensive review, we will explore the flavors, price options, and features, and address frequently asked questions to give you a detailed understanding of why the HQD Vape HBAR is a preferred choice among vaping enthusiasts.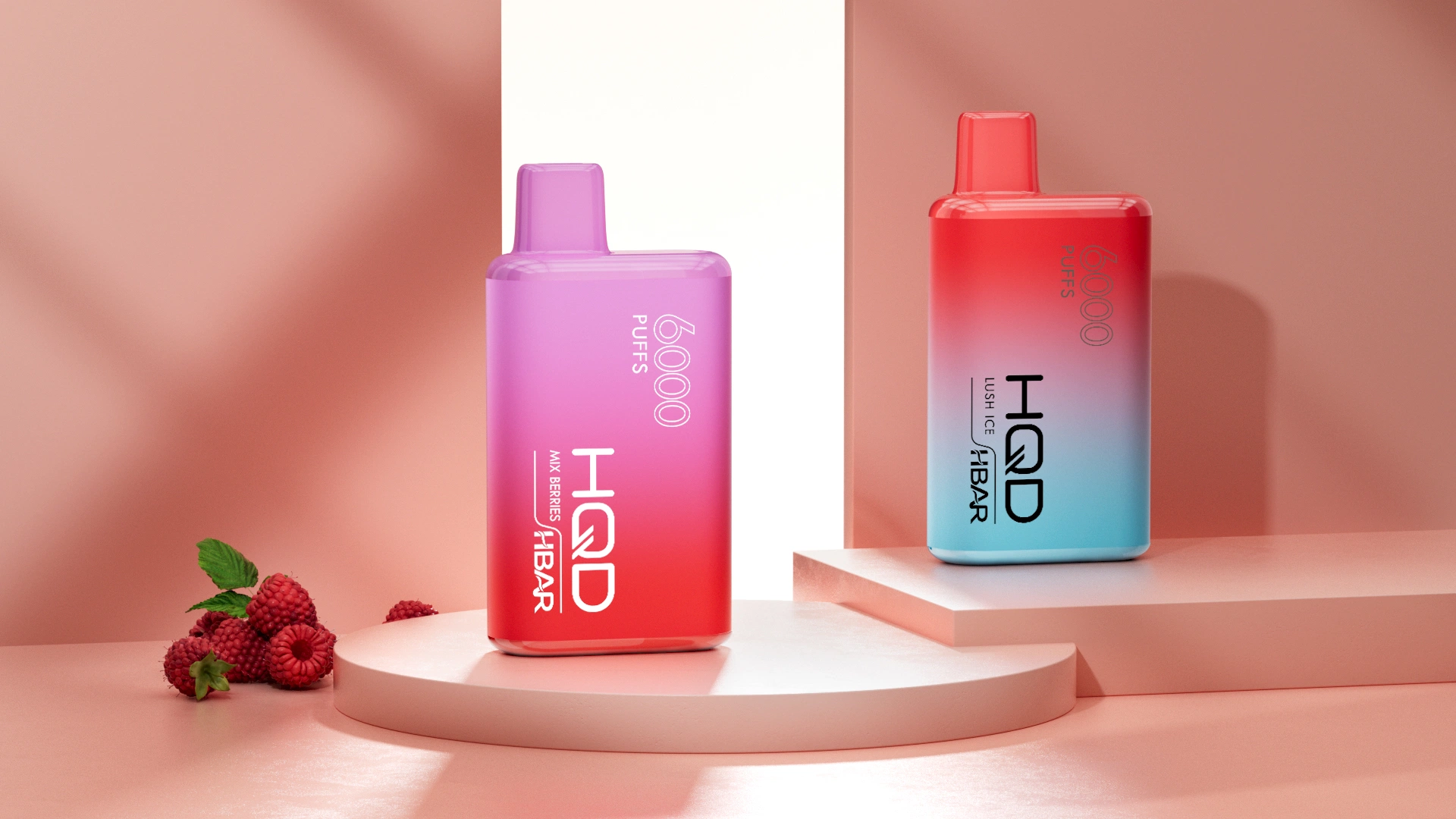 Flavors: A Plethora of Delightful Options
The HQD Vape HBAR caters to a wide range of flavor preferences, ensuring a delightful vaping experience for every user. Let's take a look at the variety of flavorful options available:
Grapey: A rich and succulent grape flavor that tantalizes the taste buds.
Mango Watermelon: A tropical fusion of juicy mangoes and refreshing watermelon.
Tobacco: The classic taste of tobacco for those who prefer a traditional vaping experience.
Cool Mint: A refreshing burst of cool mint that leaves a soothing sensation.
Cola: The nostalgic taste of cola, is perfect for soda enthusiasts.
Blueberry Raspberry: A sweet and tangy combination of blueberries and raspberries.
Strawberry Watermelon: The delightful pairing of ripe strawberries and juicy watermelon.
Frozen Mix Berries: A frozen medley of mixed berries for a cool and fruity vape.
Black Ice: Juicy blackberries with a refreshing menthol twist.
Kiwi Strawberry: The perfect balance of tropical kiwi and sweet strawberry flavors.
Price Options: Affordable Bulk Packages
The HQD Vape HBAR offers cost-effective price options for those who enjoy bulk purchases. Let's explore the price packages:
3x HQD HBar 6000 Puffs: $79.00
5x HQD HBar 6000 Puffs: $126.00
10x HQD HBar 6000 Puffs: $238.00
Purchasing in bulk not only ensures a ready supply of disposable vapes but also provides significant cost savings compared to individual purchases.
Features: Innovative Design for an Enhanced Vaping Experience
The HQD Vape HBAR boasts a range of features that contribute to its popularity among vapers:
Size and Portability: With dimensions of 82 x 42 x 19mm, the HBAR is compact and lightweight, making it easy to carry in pockets or bags for on-the-go vaping.
0mg Nicotine Salt E-Liquid: The HBAR is nicotine-free, catering to vapers who prefer a nicotine-free vaping experience.
E-liquid Capacity: The generous 16ml e-liquid capacity ensures prolonged use before the need for replacement.
Puffs: With up to 6000 puffs, the HBAR provides an extended vaping experience, making it suitable for heavy vapers or those who prefer fewer replacements.
Battery: The built-in 550mAh battery offers sufficient power for the device to last through the entire 6000 puffs.
1.2Ω Mesh Coil: HBAR's mesh coil technology delivers smooth and flavorful vapor with every draw.
Power Range: Operating at 7W, the HBAR offers consistent and satisfying vapor production.
Draw Activation: The device is draw-activated, eliminating the need for buttons and offering a user-friendly vaping experience.
Type-C Rechargeable: The Type-C charging port allows for quick and efficient recharging, ensuring minimal downtime between vaping sessions.
Portable & Lightweight: The HBAR's ergonomic design, coupled with its lightweight construction, provides ultimate portability for vaping on the move.
Anti-Slip Texture Design: HBAR's anti-slip texture design ensures a secure grip and prevents accidental drops.
FAQs: Addressing Safety Concerns and Comparison with Other Vapes
Are HQD Vapes safe to use?
HQD Vapes are considered safe when used as intended. However, it is essential to purchase from reputable sources to ensure product quality and authenticity.
What type of nicotine is in HQD?
The HQD Vape HBAR comes with 0mg nicotine salt e-liquid, making it ideal for vapers who prefer a nicotine-free vaping experience.
What is the safest vape?
The safety of a vape device depends on various factors, including product quality, manufacturer reputation, and responsible usage. It is crucial to choose reputable brands and follow proper handling and maintenance guidelines for the safest vaping experience.
Is a disposable vape safer than a vape?
Both disposable vapes and traditional vapes have their safety considerations. Disposable vapes, like the HQD HBAR, offer the advantage of being user-friendly, convenient, and pre-filled with e-liquid. They eliminate the need for maintenance and are typically discarded responsibly after use. However, it is essential to use any vape device responsibly and follow proper usage guidelines for a safe vaping experience.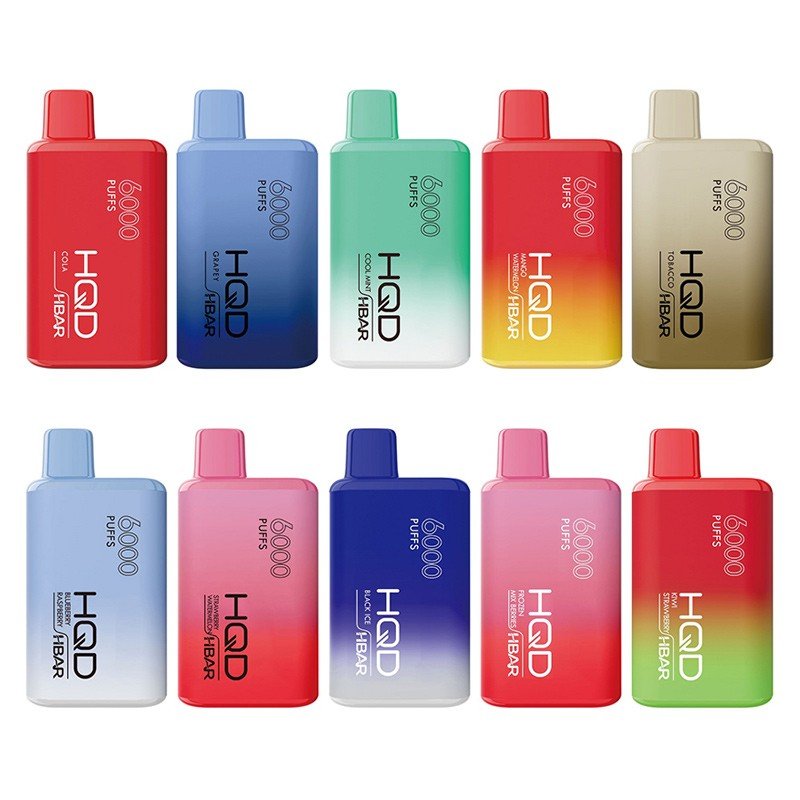 Conclusion
The HQD Vape HBAR stands out as an innovative and flavorful disposable vape device, catering to a wide range of flavor preferences. With its cost-effective bulk purchase options and user-friendly features, the HBAR offers an excellent vaping experience for both beginners and experienced vapers.
The safety of the HBAR, coupled with its unique design and portability, makes it a compelling choice for vapers seeking convenience and satisfaction. Whether you are a fruit enthusiast, a mint lover, or prefer a tobacco flavor, the HQD Vape HBAR is a safe and enjoyable option that will surely elevate your vaping experience.