Overview:
High-end disposable, made with aluminum alloy and PC, the HQD Vape Hot showcases a multi-layer texture and fashionable appearance. Its lightweight design, coupled with unique atomization technology, delivers a superior taste experience. Equipped with a mesh vertical core structure and a rechargeable battery with a type-C charging interface, this vape is ready to use straight out of the box.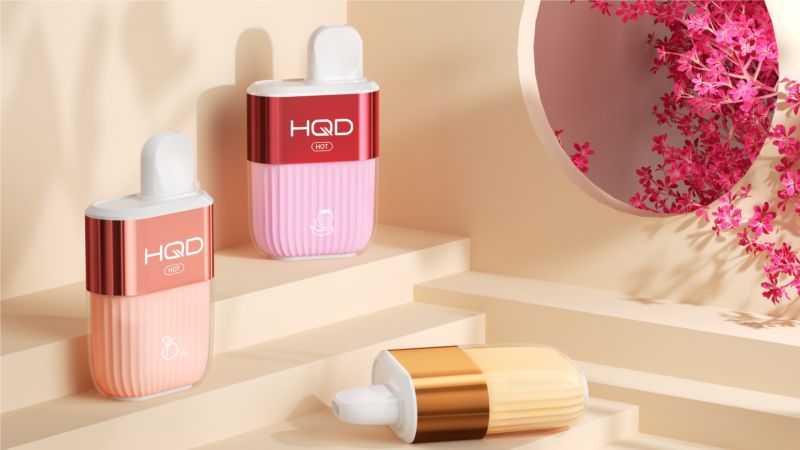 Flavors: Savor the Variety
The HQD Vape Hot offers a diverse range of flavors to cater to every vape's palate. Each flavor has been meticulously crafted to deliver a rich and satisfying taste. Here are the mouthwatering flavors you can choose from:
Apple Grape Freeze: A delightful combination of sweet apple and refreshing grape with an icy twist.
Apple Peach: Experience the juicy sweetness of ripe peaches blended harmoniously with crisp apple notes.
Black Ice: A mysterious fusion of dark berries and cool menthol for a chilling vaping experience.
Blueberry: Revel in the juicy and succulent flavor of freshly picked blueberries with every puff.
Desert Breeze: Transport yourself to a desert oasis with an exotic blend of tropical fruits and a hint of coolness.
Fresh Berries: Dive into a medley of fresh berries bursting with natural sweetness.
Grapey: A pure grape flavor that captures the essence of plump and juicy grapes.
Ice Mint: Enjoy the invigorating and minty freshness that will awaken your senses.
Lush Ice: A luscious watermelon flavor mixed with a cool menthol kick.
Mango Ice: Indulge in the creamy sweetness of ripe mangoes complemented by a refreshing menthol finish.
Pineapple: Experience the tropical paradise with the vibrant and tangy taste of ripe pineapples.
Strawberry Banana: The classic duo of sweet strawberries and creamy bananas for a smooth and satisfying vape.
Price: Affordable Luxury
The HQD Vape Hot provides a premium vaping experience without breaking the bank. With a price range of $16.99 to $29.95, this high-quality disposable vape is an excellent investment for both beginners and experienced vapers alike. The affordability ensures you can enjoy your favorite flavors without compromise.
Features: Innovative Design and Performance
The HQD Vape Hot boasts several cutting-edge features that set it apart from other disposable vapes in the market:
Sleek Design: The vape's aluminum alloy and PC construction give it a sleek and stylish appearance, perfect for those who appreciate fashion and function.
Lightweight: Weighing only 47.5 grams, the HQD Vape Hot is incredibly lightweight, making it easy to carry and comfortable to hold.
Long-Lasting Battery: Equipped with a powerful 550mAh rechargeable battery, the HQD Vape Hot guarantees extended vaping sessions without interruption.
Generous E-liquid Capacity: With an impressive 14ml e-liquid capacity, the HQD Vape Hot ensures you can enjoy your favorite flavors for an extended period.
Optimal Power Range: The vape operates at a power range of 7W, striking a perfect balance between flavor intensity and battery life.
Large Total Puffs: Offering up to 5000 puffs, the HQD Vape Hot ensures you get the most out of each device.
Mesh Vertical Core Structure: The advanced mesh vertical core structure maximizes the flavor output, delivering a rich and satisfying taste with every puff.
Type-C Charging Interface: The inclusion of a Type-C charging interface ensures fast and efficient charging for minimal downtime.
Pre-filled E-liquid Design: The pre-filled salt nic e-liquid with 2% concentration and mesh coil guarantees an excellent flavor profile without any hassle.
Customer Reviews: 5 Stars All-Around
The HQD Vape Hot has garnered exceptional reviews from satisfied customers. One such customer, Doris Z., praised the device on March 1, 2023, stating, "Love these!" The positive feedback highlights the vape's ability to provide a delightful vaping experience, making it a popular choice among users.
FAQs: Your Questions Answered
How do you use HQD Hot?
The HQD Hot disposable vape is effortless to use. Simply remove the packaging and insert the mouthpiece into your mouth, then inhale to activate. Alternatively, you can use the fire button to activate the device. Inhale, hold and exhale to enjoy the smoother and hotter vaping experience that HQD Hot provides compared to other disposable e-cigs on the market.
Are HQD Vapes safe to use?
HQD disposable vapes are designed with safety in mind. Electronic cigarettes, they do not contain the health-damaging chemical components found in traditional cigarettes. The vaporization of the e-liquid, known as electronic liquid, inside these devices ensures a cleaner and healthier vaping experience.
Is HQD a good brand?
HQD stands as one of the leading manufacturers of disposable vapes, and their products are highly regarded for their affordability and high quality. The HQD Vape Hot, with its innovative features and outstanding flavors, reinforces the brand's reputation as a trustworthy and reliable choice for vapers.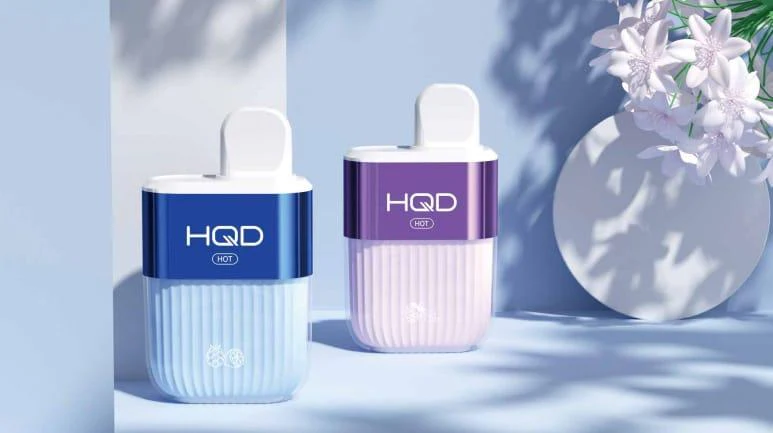 Conclusion
In conclusion, the HQD Vape Hot offers a premium vaping experience in a convenient disposable package. Its multitude of flavors, along with its impressive features and positive customer reviews, make it an ideal choice for vapers seeking a high-end and hassle-free vaping experience. Whether you're a novice or a seasoned vaper, the HQD Vape Hot is sure to satisfy your cravings and leave you impressed with its performance and taste.