The HQD Wave disposable pod is a vaping device that has gained attention for its impressive features and wide range of flavors. With a 500 mAh battery and 1.25 ml of premium flavored e-juice, this vape promises a satisfying experience. Its 600-puff draw capacity ensures lasting usage, making it a convenient option for vapers on the go. In this comprehensive review, we will explore the various flavors offered, delve into customer reviews of some popular flavors, discuss the features and specifications of the HQD Wave, and address some frequently asked questions about this vape.

HQD Vape Wave Flavors:
The HQD Wave offers an astounding variety of 21 flavors, catering to diverse palates. From refreshing fruit blends to classic favorites, there is something for everyone. Here are some of the intriguing flavors available:
POG Orange Guava
Banana Ice
Taro Ice Cream
Vanilla Ice Cream
Lush Ice
Bubble water
Melon Ice
Yogurt
Lemon Ice
Grape Ice
Apple Peach
Apple Crush
Lemon Cola
Energy Drink
Mango Guava
Ice Mango
Lychee Ice
Fresh Berries
Raspberry Lemon
Blue Razz
Blueberry
Mixed Fruit
Black Ice
Customer Reviews on 5 Flavors:
To get an insight into the flavors' appeal, we analyzed customer reviews of five popular flavors:
1. Bubble Gum: While it offered a tasty experience, some users felt that it lacked the typical bubble gum taste and leaned more towards a minty flavor with a slight icy twist. It might not be an all-day vape for everyone.
2. Mixed Fruit: This flavor received high praise for its deep and rich fruity taste, with subtle sour undertones. The watermelon flavor shines through on the inhale, followed by strawberry and mango on the exhale, creating a delightful vaping experience.
3. Ice Mango: This flavor emerged as a favorite among users, making it a perfect all-day vape. It boasts a sweet and fruity mango taste, accompanied by a refreshing icy kick that enhances the overall experience.
4. Blue Razz: For those who enjoy berry flavors, Blue Razz proved to be a top choice. It offers a medley of berries with a subtle fizz and a delightful fruity aftertaste, making it a great option for all-day vaping.
5. Strawberry Lemonade: Highly rated, this flavor features a subtle strawberry undertone and a refreshing fizzy kick, making it an ideal choice for hot summer days and a definite all-day vape for many users.
The overall consensus from these reviews is that the HQD Wave shines in terms of flavor, and there is not a single flavor among the five tested that users wouldn't happily vape again.
Features and Specifications:
The HQD Wave's impressive performance is supported by its well-crafted features and specifications. Here's a breakdown:
Dimensions: The vape measures 105mm x 25mm x 14mm, ensuring a compact and portable design.
Weight: At 35.5 grams, it is lightweight, making it easy to carry around.
Pod Capacity: The device can hold 1.25ml of 20mg Nic Salts E-Liquid, providing a substantial amount of vape juice for a disposable pod.
Draw-activated: There is no need for buttons or complicated settings; simply take a draw, and the device activates automatically.
600 Puff Capacity: With this extended puff capacity, the HQD Wave offers a long-lasting vaping experience without the need for frequent replacements.
Battery: It comes equipped with an internal 500mAh non-rechargeable battery, providing enough power for multiple sessions.
Coil Resistance: The coil resistance is not specified, and it is non-replaceable, ensuring ease of use for beginners and convenience for all users.
Output Power: The exact output power is not specified, but users can expect satisfying vapor production.
Material: The device is encased in hard plastic, ensuring durability and a sleek appearance.
LED Puff Indicator: The LED indicator notifies users of their vaping status, allowing them to keep track of their usage.
Airflow: The device features one small intake hole on the base, enabling smooth airflow for an enjoyable draw.
FAQs:
To address common queries about the HQD Wave, here are some frequently asked questions and their answers:
1. What Can We Expect From The HQD WAVE Disposable E-cigarette?
The HQD Wave offers a wide range of 21 flavors, ensuring that there is something to suit various taste preferences. Its disposable design, grooved and easy-to-hold shape, and 1.25ml e-liquid capacity make it convenient for users. The salt nicotine strength of 20mg provides a satisfying throat hit, and the 600-puff capacity promises long-lasting usage.
2. Is the Wave Vape Any Good?
Yes, the HQD Wave received positive feedback from users for its exceptional performance. It produces thick and satisfying vapor with an impressive throat hit rarely experienced in disposable vapes. The auto-draw feature is highly responsive, and users reported no issues with burnt hits or lack of flavor.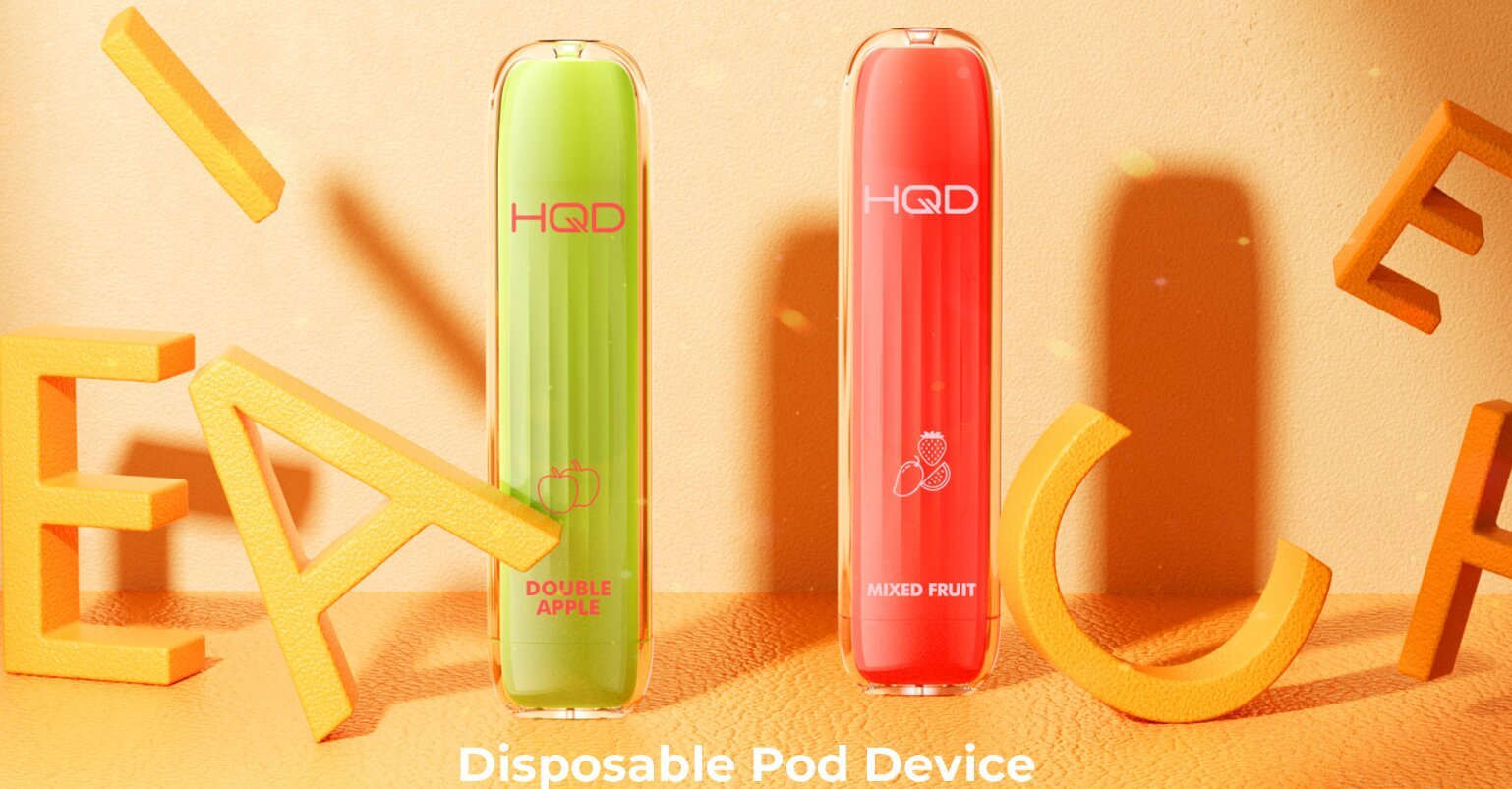 Conclusion
In conclusion, the HQD Wave disposable pod is a commendable vaping device that offers a delightful array of flavors, making it an attractive option for both new and experienced vapers. Its user-friendly design, excellent performance, and long-lasting capacity make it a standout choice in the disposable vape market. Whether you prefer fruity blends, classic favorites, or unique concoctions, the HQD Wave is sure to deliver a flavorful and convenient vaping experience.