In the world of vaping, innovation is constant, and the Hyde IQ5000 is a testament to that. Hyde has been a prominent name in the vaping industry, known for its user-friendly devices, affordability, and outstanding performance. In this comprehensive review, we will explore the Hyde IQ5000 disposable vape, focusing on its flavors, price, features, customer reviews, and frequently asked questions (FAQs). This portable vape is tailored for vapers who seek convenience, variety, and a fulfilling vaping experience.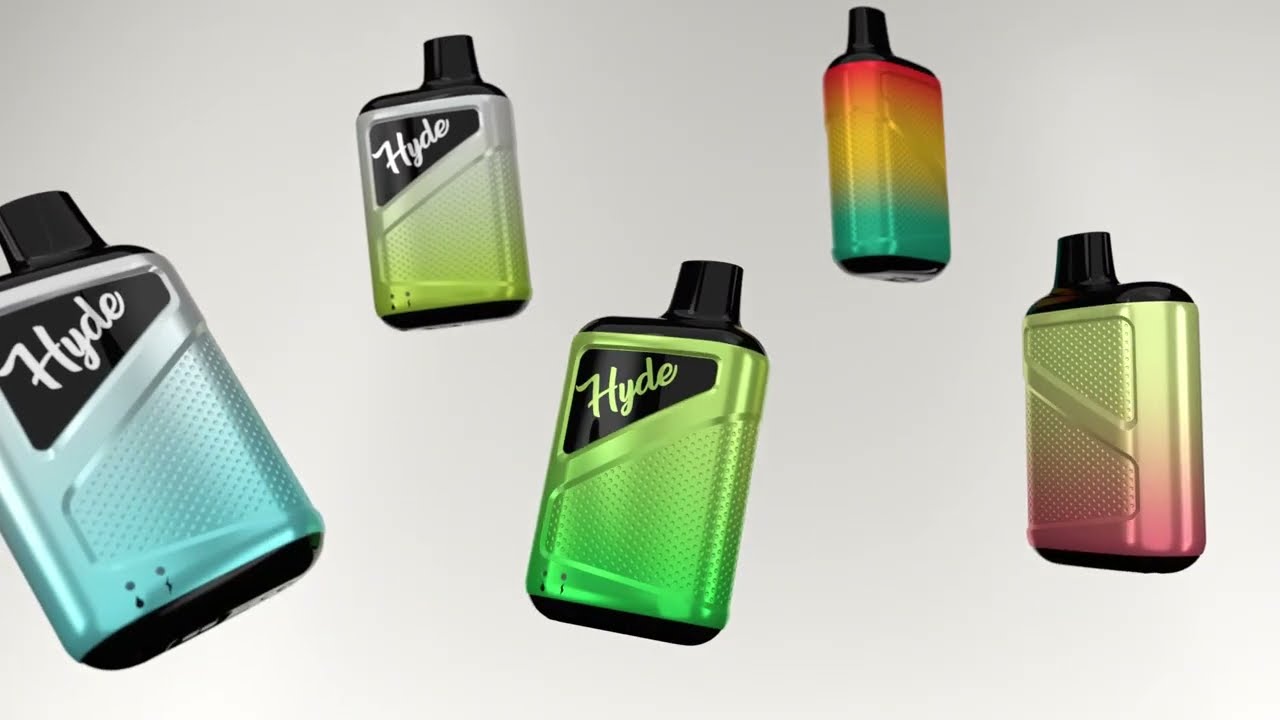 Hyde IQ5000 Flavors: A Burst of Choices
One of the most attractive aspects of the Hyde IQ5000 is its impressive range of flavors. Whether you prefer fruity, icy, or even tobacco-based options, the Hyde IQ5000 has something for everyone. Let's delve into some of the exciting flavor choices available:
Watermelon Fizz: A refreshing and sweet watermelon flavor with a fizzy twist that will leave your taste buds craving for more.
Blue Razz: A delightful combination of blueberries and raspberries, creating a tangy and delicious vaping experience.
Apple Peach Watermelon: The perfect fusion of crisp apples, juicy peaches, and luscious watermelons, offering a mouthwatering blend.
Tobacco: For those who enjoy the classic tobacco taste, this flavor provides a smooth and authentic smoking sensation.
Raspberry Watermelon: A delectable mix of ripe raspberries and juicy watermelon, delivering a balanced and juicy vape.
Blue Razz Ice: Take the original Blue Razz flavor and add an icy touch, resulting in a refreshing and cooling vape.
Jungle Juice: An exotic blend of various tropical fruits, creating a tropical paradise in every puff.
Sour Apple Ice: A combination of tart green apples and an icy menthol kick, perfect for fans of tangy and cool flavors.
Cranberry Lime Fizz: A zesty and effervescent blend of tangy cranberries and zingy lime, reminiscent of a sparkling beverage.
Mystery Mix: For the adventurous vapers, this flavor keeps you guessing with an exciting mix of fruits and surprises.
The Hyde IQ5000 offers an extensive range of flavors that cater to different preferences, making it an appealing choice for both newcomers and experienced vapers.
Price: Affordable Pleasure
One of the standout features of the Hyde IQ5000 is its budget-friendly price. Priced at just $20.99, this disposable vape provides great value for money, especially considering its impressive battery life and large pre-filled juice capacity. Vaping enthusiasts will appreciate the opportunity to explore multiple flavors without breaking the bank.
Features: A Marvel of Innovation
The Hyde IQ5000 is packed with features that enhance the overall vaping experience. Let's take a closer look at some of the key features:
Airflows Outlet for Vape Adjustment: The ability to adjust airflow ensures a customizable vaping experience, allowing users to find their preferred draw resistance and vapor production.
Vape Juice Level Indication: The device is equipped with two indicator lights, which cleverly display the juice level. The colors change as the juice depletes, making it easy to monitor when it's time for a refill.
LED Light for Battery Life: Another set of indicator lights displays the battery life, providing real-time information on when the device needs recharging.
Intelligent Chip Inside: The Hyde IQ5000 features an intelligent chip that enhances safety and efficiency during vaping sessions.
Mesh Coil for Clearer Vapor: The advanced mesh coil technology contributes to smoother and more flavorful vapor production, elevating the overall vaping experience.
Universal Type-C Charging Port: The convenience of a Type-C charging port ensures compatibility with various electronic devices, eliminating the need for multiple charging cables during travel.
Specifications: Performance at Its Best
The Hyde IQ5000 boasts impressive specifications that demonstrate its capabilities as a reliable and high-performing disposable vape:
Juice Level Indication: The device utilizes a color-coded system to indicate the juice level, with red (1-16%), orange (16-30%), and green (30-100%) lights.
Battery Life Indicator: Similar to the juice level, the battery life is also displayed using three colors: red (1-16%), orange (16-30%), and green (30-100%).
Puff Count: The Hyde IQ5000 offers an impressive approximate puff count of around 5000 puffs, making it a long-lasting option.
Battery Type: This disposable vape utilizes a rechargeable battery, ensuring it can be used multiple times before disposal.
Salt Nic: The Hyde IQ5000 contains 5% salt nicotine, providing a satisfying hit with every puff.
Prefilled Vape Juice Capacity: With an 8mL prefilled vape juice capacity, the Hyde IQ5000 offers extended vaping sessions without the need for frequent refills.
Charging Type: The device supports Type-C charging, which is fast becoming the standard for electronic devices due to its convenience and efficiency.
Customer Reviews: Positive Feedback Galore
The Hyde IQ5000 has received widespread praise from users, garnering positive feedback for its flavors, performance, and longevity. Vapers have expressed their satisfaction with the device's ease of use, portability, and the wide array of flavors available. The device's battery life and juice capacity have also received accolades, highlighting the convenience it offers for on-the-go vapers.
Many users have praised the Hyde IQ5000 for its mesh coil technology, which delivers smoother and clearer vapor compared to traditional coils. The intelligent chip ensures safety and consistency in each puff, leading to an enjoyable and reliable vaping experience.
Moreover, customers have appreciated the value for money provided by the Hyde IQ5000. At an affordable price of $20.99, users can enjoy an extensive selection of flavors and a long-lasting device, making it a cost-effective option for vaping enthusiasts.
FAQs: Addressing Common Concerns
Is the Hyde IQ5000 suitable for beginners?
Absolutely! The Hyde IQ5000 is designed to be user-friendly, making it an excellent choice for both beginners and experienced vapers. Its straightforward design and pre-filled juice capacity eliminate the need for complicated setup or maintenance, allowing newcomers to start their vaping journey with ease.
How long does a Hyde IQ5000 last?
The lifespan of the Hyde IQ5000 depends on the size of the pen and frequency of usage. Typically, a 0.5g pen will provide around 150 puffs, while a 1g pen can last for approximately 300 puffs. Proper storage when not in use can also extend the device's longevity.
Can I recharge the Hyde IQ5000 battery?
Yes, the Hyde IQ5000 comes with a rechargeable battery. When the device's battery is depleted, it can be easily recharged via the Universal Type-C charging port. This feature ensures that users can continue to enjoy the device without the hassle of replacing disposable batteries.
Which flavor should I choose?
The Hyde IQ5000 offers an impressive range of flavors, catering to various tastes. If you prefer fruity and refreshing flavors, options like Watermelon Fizz or Raspberry Watermelon might be ideal. For fans of a cooling sensation, Blue Razz Ice and Sour Apple Ice are excellent choices. If you enjoy the classic taste of tobacco, the Tobacco flavor will not disappoint. Ultimately, the choice of flavor is a personal preference, and you can explore different options until you find your favorite.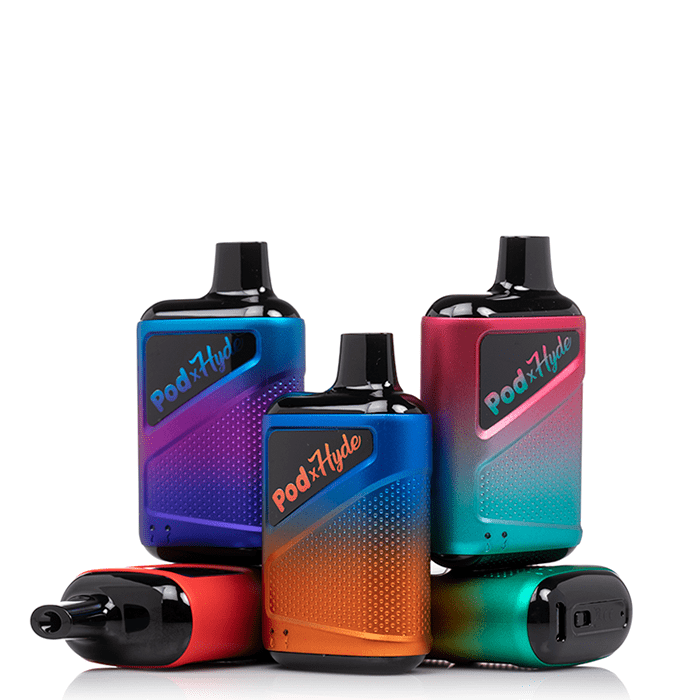 Conclusion
The Hyde IQ5000 disposable vape is an exceptional choice for vapers seeking a portable and versatile device with an extensive selection of flavors. With its affordable price, impressive features, and positive customer reviews, it stands as a compelling option in the world of disposable vapes. Whether you're a seasoned vaper or a newcomer to the vaping community, the Hyde IQ5000 offers a delightful and hassle-free vaping experience.
With its user-friendly design, long-lasting battery, and clear vapor production, the Hyde IQ5000 is undoubtedly a must-try for any vaping enthusiast. Embrace the flavor diversity, enjoy the convenience, and embark on a fulfilling vaping journey with the Hyde IQ5000.