In the world of vaping, convenience and flavor are two essential aspects that vapers seek. The Hyde Vape Curve is a testament to these requirements, offering an even shorter size, more battery life, and an impressive selection of flavors. In this comprehensive review, we will explore the Hyde Vape Curve disposable pen pod device, focusing on its flavors, price, features, customer reviews, and frequently asked questions (FAQs). Designed for easy portability and use, the Hyde Vape Curve is perfect for on-the-go vapers who want a hassle-free vaping experience.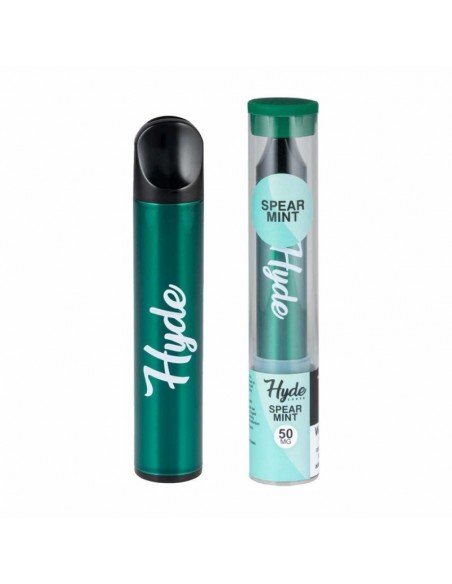 Flavors: A Plethora of Choices
One of the standout features of the Hyde Vape Curve is its extensive range of flavors. From fruity delights to refreshing menthols, the Hyde Vape Curve caters to a wide spectrum of taste preferences. Let's dive into some of the exciting flavor options available:
Krazy Kustard: A delightful blend of creamy custard and sweet vanilla, creating a smooth and satisfying vaping experience.
Pink Lemonade: A tangy and refreshing pink lemonade flavor with a hint of sweetness, perfect for hot summer days.
Blue Razz: A burst of blueberry and raspberry fusion, delivering a sweet and tart vaping sensation.
Cherry Lemonade: A combination of ripe cherries and zesty lemonade, offering a balanced and fruity vape.
StrawMelon Apple: The perfect fusion of ripe strawberries, juicy watermelon, and crisp apples, providing a mouthwatering blend of flavors.
Honeydew Punch: A tropical mix of succulent honeydew melon with a punch of exotic fruits, transporting vapers to a tropical paradise.
Spearmint: For fans of minty freshness, the Spearmint flavor delivers a cool and invigorating vape.
Peach Mango: A luscious combination of sweet peaches and juicy mangoes, offering a delightful tropical experience.
Lush Ice: A tantalizing blend of watermelon and cooling menthol, delivering a refreshing and icy vaping sensation.
Strawberries and Cream: A classic pairing of ripe strawberries and creamy goodness, creating a delectable and smooth vape.
With such a diverse selection of flavors, the Hyde Vape Curve ensures that vapers can indulge in a variety of tastes to suit their mood and cravings.
Price: Affordable Convenience
The Hyde Vape Curve offers an impressive combination of convenience and affordability. Priced competitively, this disposable pen pod device allows vapers to enjoy a fulfilling vaping experience without the burden of maintenance. With the Hyde Vape Curve, there's no need to worry about refilling or charging, making it an excellent option for vapers seeking a hassle-free and cost-effective solution.
Features: Compact and User-Friendly
The Hyde Vape Curve is designed with user convenience in mind. Its compact and lightweight design makes it easy to carry in pockets or bags, ensuring vapers can enjoy their favorite flavors anytime, anywhere. The absence of buttons adds to the simplicity of its design, as the device is automatically activated when you inhale. This classic automatic style pays homage to old-school vaping while incorporating a modern twist.
Specifications: Performance at Its Best
The Hyde Vape Curve boasts impressive specifications that make it a reliable and high-performing disposable vape:
Dimensions: The Hyde Vape Curve measures a compact 2-7/8″ x 1/2″, ensuring portability and discreet usage.
Built-in Battery Capacity: With a 310mAh built-in battery, the Hyde Vape Curve offers extended usage for a satisfying vaping experience.
E-Liquid Capacity: The device comes pre-filled with 1.5ml of e-liquid, ensuring an ample supply of flavor for prolonged vaping sessions.
Resistance: The Hyde Vape Curve features a 1.6ohm resistance, contributing to smooth and consistent vapor production.
Disposable Design: The disposable nature of the device eliminates the need for maintenance, providing a hassle-free vaping experience.
No Maintenance Required: Unlike traditional vaping devices, the Hyde Vape Curve requires no refilling or charging, simplifying the vaping process.
New "Curve" Pen Design: The unique "Curve" pen design adds a touch of modernity to the device, making it an attractive option for vapers.
Non-Refillable Design: The Hyde Vape Curve is designed for single use, ensuring vapers can enjoy a fresh and clean vaping experience with each new device.
Nicotine Salt-Based E-Liquid: The device utilizes nicotine salt-based e-liquid, offering a smoother and more satisfying nicotine hit.
Customer Reviews: Positive Feedback from Vapers
The Hyde Vape Curve has garnered positive feedback from vapers who appreciate its simplicity, portability, and flavorful options. Many users have expressed satisfaction with the extensive range of flavors available, allowing them to explore different tastes and find their favorites easily. The automatic activation feature has also received praise for its convenience, eliminating the need for buttons and making vaping effortless.
Vapers have commended the Hyde Vape Curve's compact and lightweight design, which enables discreet vaping and easy carrying. The disposable nature of the device has also been well-received, as it eliminates the hassle of cleaning and maintenance, making it ideal for vapers on the move.
FAQs: Addressing Common Concerns
How long does the Hyde Vape Curve last?
The lifespan of the Hyde Vape Curve depends on individual usage habits. However, with a built-in battery capacity of 310mAh and 1.5ml of pre-filled e-liquid, the device offers ample vaping sessions before disposal.
Is the Hyde Vape Curve suitable for beginners?
Absolutely! The Hyde Vape Curve's user-friendly design and automatic activation make it an excellent choice for beginners. There's no need for complicated setup or maintenance, allowing newcomers to start their vaping journey with ease.
Can I refill the Hyde Vape Curve with my own e-liquid?
The Hyde Vape Curve features a non-refillable design, and attempting to refill it may damage the device. It is recommended to enjoy the pre-filled flavors provided for the best vaping experience.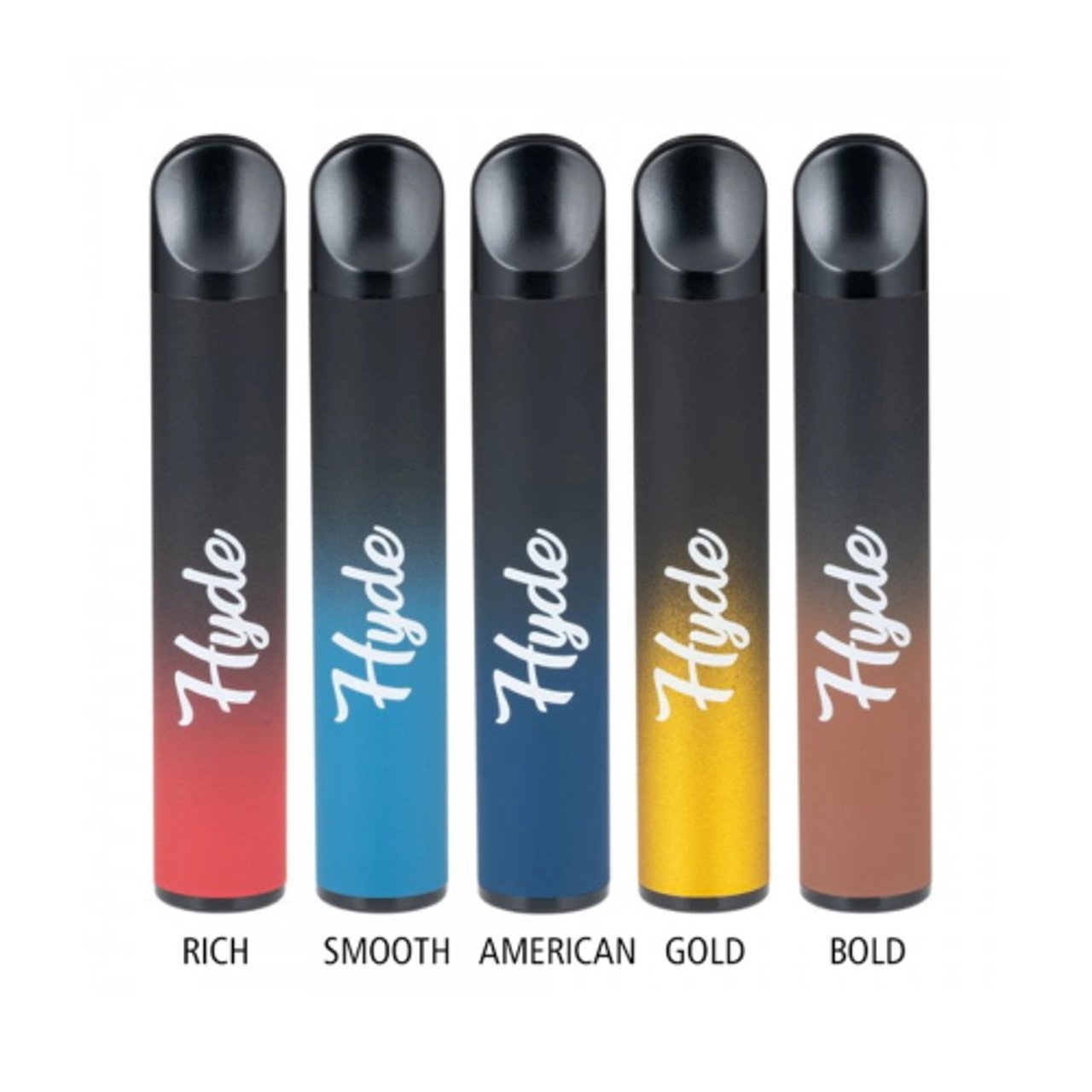 Conclusion
The Hyde Vape Curve disposable pen pod device offers vapers an exciting and convenient way to indulge in an array of flavorful options. With its compact design, automatic activation, and disposable nature, the Hyde Vape Curve ensures a hassle-free and satisfying vaping experience. Whether you're a seasoned vaper or a beginner, the Hyde Vape Curve is a reliable companion for on-the-go vaping. Embrace the diverse flavors, appreciate the simplicity, and embark on a delightful vaping journey with the Hyde Vape Curve.