When it comes to disposable vapes, the Hyde Vape Retro stands out with its extensive flavor options, rechargeable feature, and impressive performance. In this comprehensive review, we will explore the Hyde Vape Retro, focusing on its flavors, price, features, customer reviews, and frequently asked questions (FAQs). With an abundant selection of flavors and the convenience of rechargeability, the Hyde Vape Retro is a top contender in the disposable vape market, catering to vapers who seek simplicity, portability, and an enjoyable vaping experience.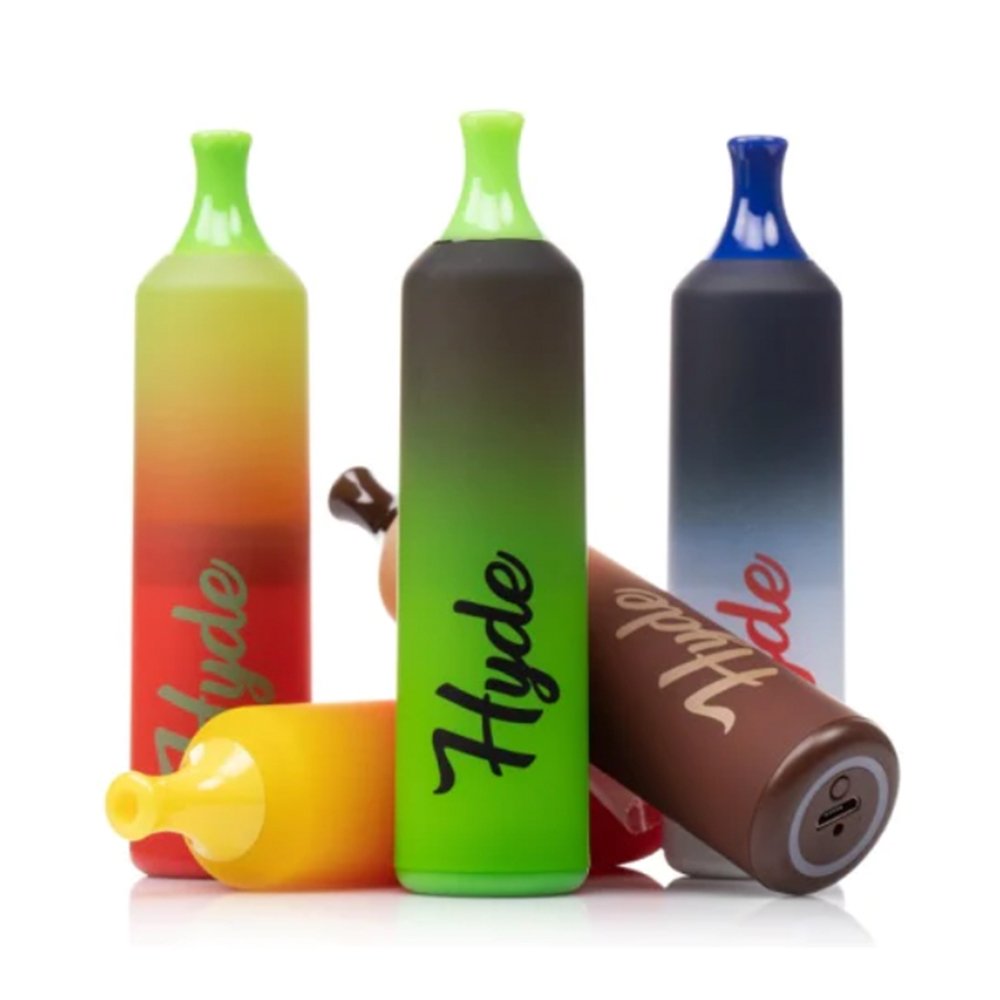 Flavors: A Plethora of Delights
One of the standout features of the Hyde Vape Retro is its vast array of flavors, catering to a wide spectrum of taste preferences. From fruity blends to cooling menthols, the Hyde Vape Retro offers an exciting variety of options. Let's delve into some of the flavorful choices available:
Sour Apple Ice: A tangy and refreshing fusion of sour green apples with a cool menthol twist, delivering a delightful vaping experience.
Pina Colada: Transport yourself to a tropical paradise with the luscious combination of pineapple and creamy coconut in this classic flavor.
Raspberry Watermelon: A delectable blend of juicy watermelon and tart raspberries, creating a balanced and flavorful vaping sensation.
Blue Razz Ice: Experience the sweet and tangy taste of blueberries with an icy kick of menthol for a refreshing vape.
Peach Mango Watermelon: A tropical fusion of ripe peaches, juicy mangoes, and refreshing watermelon, providing a burst of summery flavors.
Aloe Grape: A unique flavor pairing of soothing aloe vera with sweet and juicy grapes, offering a refreshing and aromatic vape.
Strawberries & Cream: The classic combination of ripe strawberries and rich cream, delivering a smooth and creamy vaping experience.
Pineapple Ice: A tropical delight of juicy pineapple with a cooling menthol finish, perfect for a refreshing vaping session.
Lush Ice: A popular choice among menthol enthusiasts, Lush Ice combines juicy watermelon with a chilling menthol kick.
Banana Ice: Indulge in the creamy sweetness of ripe bananas, complemented by the invigorating sensation of menthol.
With such an extensive range of flavors, the Hyde Vape Retro ensures that vapers can explore various tastes and find their ideal vaping companion.
Price: Affordable and Cost-Effective
The Hyde Vape Retro offers an attractive price range of $10 to $19.9, making it an affordable option for vapers seeking quality and value. Considering its rechargeable feature and impressive performance, the Hyde Vape Retro stands as a cost-effective choice compared to traditional disposable vapes.
Features: Rechargeable Convenience
The Hyde Vape Retro sets itself apart from typical disposable vapes with its rechargeable feature. While disposables are known for their simplicity and convenience, the Hyde Vape Retro takes it a step further by allowing vapers to recharge the device. With a single device capable of delivering around 4000 puffs, vapers can enjoy a satisfying nicotine buzz for at least four days without the need for constant replacements.
Specifications: Performance at Its Best
The Hyde Vape Retro boasts impressive specifications that contribute to its reliable and high-performing nature:
Puffs: With an approximate puff count of 4000, the Hyde Vape Retro offers a long-lasting vaping experience.
E-liquid Capacity: The device comes with a generous 1.8ml e-liquid capacity, ensuring an ample supply of flavor for extended usage.
Battery: Equipped with a 600mAh battery, the Hyde Vape Retro provides sufficient power to support extended vaping sessions.
Nicotine: The device utilizes 5% nicotine, which translates to 50mg/ml of nicotine salt-based e-liquid, offering a satisfying nicotine hit.
Coil: The Hyde Vape Retro utilizes mesh coils, contributing to smooth and consistent vapor production.
Customer Reviews: Praise for Quality and Performance
Recent reviews of the Hyde Vape Retro have highlighted its quality and performance, positioning it as a worthy competitor to other disposable vapes in the American market. The brand's reputation for offering a wide range of flavors and excellent e-juice capacity has resonated with vapers who appreciate variety and value.
The rechargeable feature of the Hyde Vape Retro has garnered positive feedback, as it extends the device's usability and provides vapers with a convenient and cost-effective vaping solution. Users have praised the device's simplicity, compact size, and portability, making it an ideal choice for vaping on the go.
FAQs: Addressing Common Concerns
Is the Hyde Vape Retro suitable for all vapers?
The Hyde Vape Retro is a popular choice among vapers who seek simplicity and convenience. However, personal preferences vary, and some vapers may prefer more advanced vaping devices. It is essential to consider individual vaping preferences when choosing a device.
How long does the Hyde Vape Retro battery last on a single charge?
With a 600mAh battery, the Hyde Vape Retro offers sufficient power for extended vaping sessions. The actual battery life depends on individual usage patterns, but it is designed to deliver a satisfying nicotine buzz for at least four days.
Can I refill the Hyde Vape Retro with my own e-liquid?
The Hyde Vape Retro is designed as a disposable vape with a non-refillable design. Attempting to refill the device may damage it and compromise its performance. It is recommended to enjoy the pre-filled flavors provided for the best vaping experience.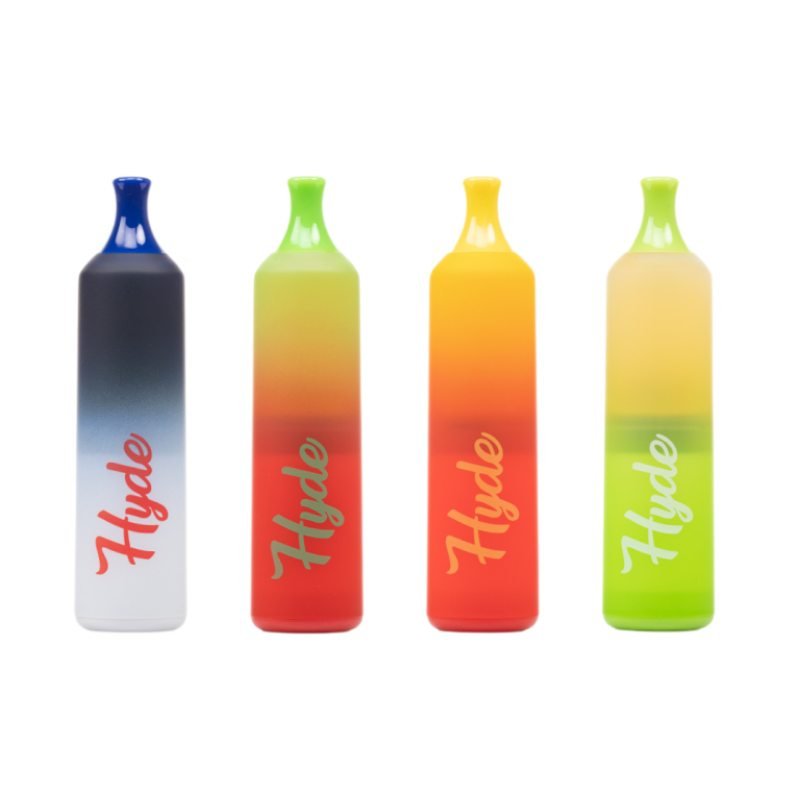 Conclusion
The Hyde Vape Retro is a standout in the world of disposable vapes, offering an extensive selection of flavors, rechargeability, and impressive performance. With its affordable price range, rechargeable feature, and mesh coils, the Hyde Vape Retro delivers a delightful and cost-effective vaping experience. Whether you're a fan of fruity blends, cooling menthols, or classic favorites, the Hyde Vape Retro has something to suit every taste preference. Embrace the convenience, savor the flavors, and enjoy the satisfying vaping journey with the Hyde Vape Retro.