In the ever-evolving world of vaping, the Kangvape Onee Stick 5500 disposable vape pen stands out as a versatile and convenient option for enthusiasts and beginners alike. This cylindrical marvel boasts a plethora of features that make it a must-try product. From its diverse flavor offerings to its impressive battery life and user-friendly design, the Kangvape 5500 is a vape pen that demands attention.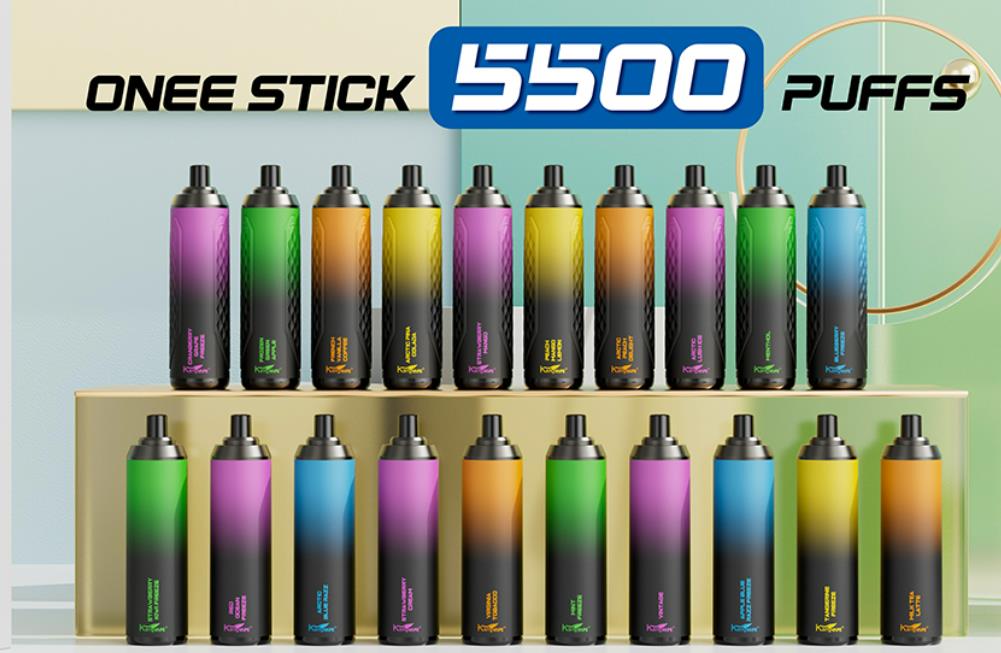 Flavors That Delight the Senses
One of the most compelling aspects of the Kangvape Onee Stick 5500 is its extensive range of flavors, catering to a wide variety of preferences. Whether you're craving something fruity, icy, or dessert-like, the Kangvape 5500 has got you covered. Here's a glimpse into the tantalizing flavor options:
Red Apple Ocean Freeze: A fusion of sweet red apples with a refreshing oceanic twist, perfect for those who crave a balance of fruitiness and coolness.
Arctic Pina Colada: Transport yourself to a tropical paradise with the soothing blend of ripe pineapples and creamy coconut, finished with an icy touch.
Strawberry Kiwi Freeze: Experience the harmonious marriage of juicy strawberries and tangy kiwis, enhanced by a cool menthol breeze.
Milk Tea Latte: For beverage enthusiasts, this flavor captures the essence of a rich and creamy milk tea latte, providing a unique and satisfying vape experience.
Menthol: The classic menthol flavor delivers a brisk and invigorating sensation, making it a staple for those who enjoy a crisp exhale.
Retail Price and Features
While the Kangvape 5500 is an extraordinary vaping device, it also comes at an accessible retail price, making it an attractive option for both newcomers and seasoned vapers. The device itself boasts several noteworthy features that contribute to its popularity:
18.5mL Prefilled E-Liquid Capacity: With an impressively capacious vape tank, the Kangvape 5500 can hold a substantial amount of e-liquid, ensuring prolonged vaping sessions without frequent refills.
Integrated 2000mAh Battery: The robust battery capacity of the Kangvape 5500 ensures longevity, allowing users to enjoy around 5500 puffs on a single charge.
5% Nicotine Concentration: The Kangvape 5500 caters to nicotine enthusiasts with its 5% nicotine concentration, delivering a satisfying hit that mimics the sensation of traditional cigarettes.
Mesh Heating Element: The utilization of a mesh heating element enhances flavor and vapor production, resulting in a more satisfying vaping experience.
Type-C USB Port: Keeping up with modern technology, the Kangvape 5500 features a convenient Type-C USB port for efficient charging, reducing downtime between sessions.
Customer Reviews Speak Louder Than Words
One of the truest measures of a product's worth is the feedback it receives from its users. The Kangvape Onee Stick 5500 has garnered acclaim from vapers across the globe. Here's a snapshot of what users are saying:
Trent R. from the United States shared his enthusiasm on July 19, 2023: "Great!!! Love these can't keep them on the shelf." This succinct yet powerful review echoes the sentiment that the Kangvape 5500 is not just another disposable vape pen; it's a product that generates demand due to its exceptional performance and flavorful experience.
Frequently Asked Questions (FAQs)
Can I refill the Kangvape 5500 with my e-liquid?
No, the Kangvape 5500 is designed as a disposable vape pen and cannot be refilled with e-liquid.
How long does the battery last on the Kangvape 5500?
The integrated 2000mAh battery offers an impressive lifespan, providing around 5500 puffs before needing a recharge.
Are there options for nicotine concentration other than 5%?
The Kangvape 5500 is available with a 5% nicotine concentration, catering to users who prefer a stronger nicotine hit.
Are the flavors true to their descriptions?
Yes, Kangvape takes pride in crafting flavors that accurately capture the essence described on the packaging.
Can I charge the Kangvape 5500 with any USB cable?
Yes, the Kangvape 5500 features a Type-C USB port, allowing for universal charging compatibility.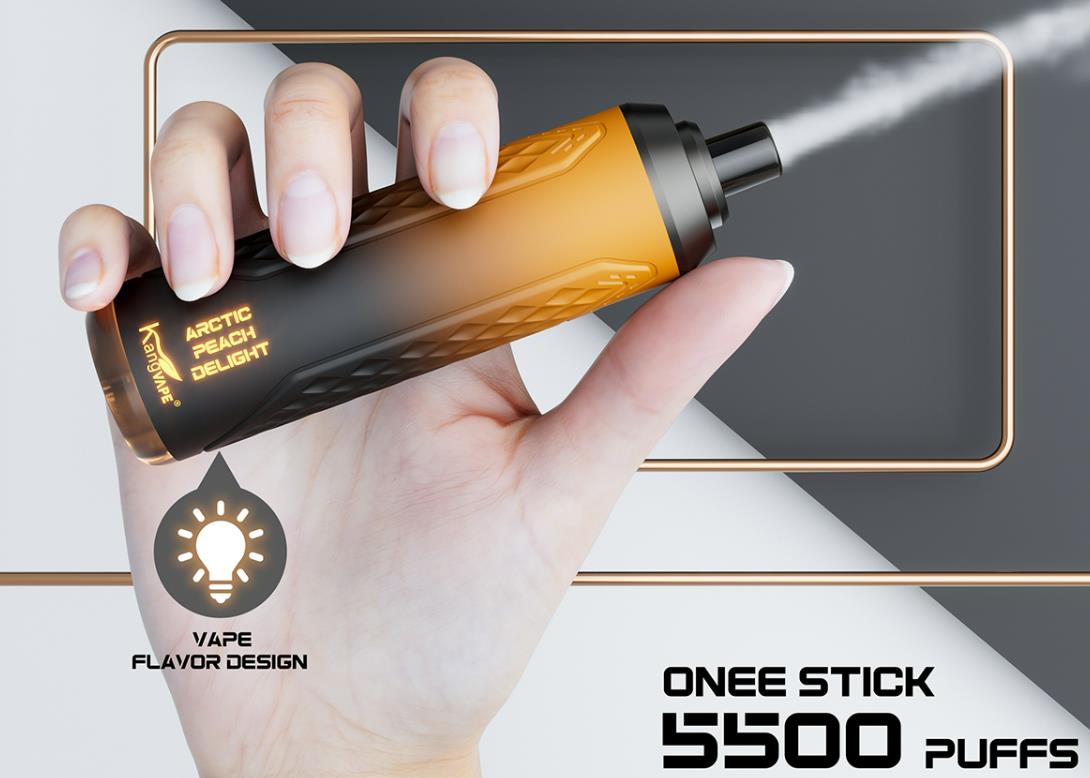 In conclusion, the Kangvape Onee Stick 5500 disposable vape pen is a remarkable vaping device that encompasses a harmonious blend of flavors, user-friendly features, and positive customer feedback. Its diverse flavor offerings, extensive battery life, and convenient design make it a top choice for those seeking a satisfying and hassle-free vaping experience. With the Kangvape 5500, vaping enthusiasts can indulge in their preferences while enjoying a device that seamlessly marries innovation with convenience.