The Kangvape Onee Pro 5000 Disposable is a revolutionary vaping device that promises an unmatched experience through its impressive array of flavors and advanced features. With its convenient design and exceptional performance, this disposable vape pen is set to redefine your vaping journey. In this comprehensive article, we will delve into the enticing flavors offered by the Kangvape Onee Pro 5000, explore its remarkable features, discuss its affordable retail price, showcase authentic customer reviews, and address frequently asked questions.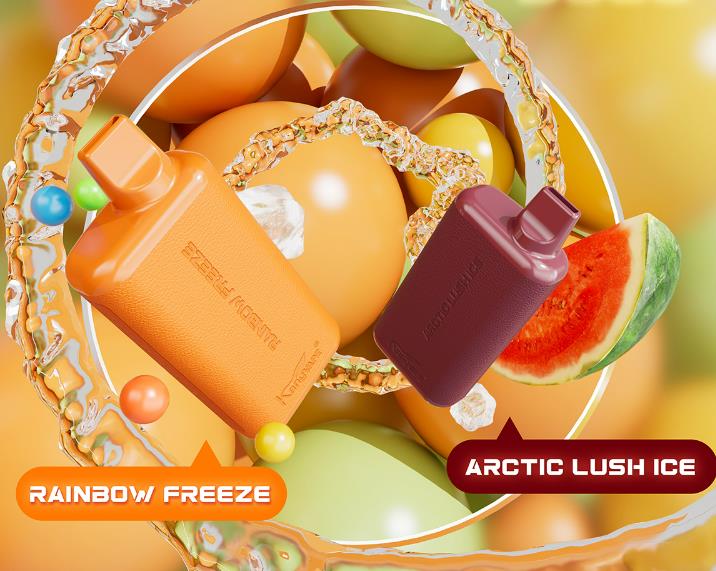 A Flavorful Journey:
Apple Blue Razz Freeze: Experience a harmonious blend of tart blue raspberries and crisp apples, beautifully enhanced by an icy finish that invigorates your senses.
Arctic Blue Razz: This flavor delivers the bold taste of blue raspberry with an arctic twist. The chilly menthol undertones provide a refreshing and exhilarating vaping experience.
Arctic Blueberry: Indulge in the essence of freshly picked blueberries, paired with a hint of menthol that adds a cool and satisfying kick to every puff.
Arctic Lush Ice: Lush Ice enthusiasts will appreciate this flavor's icy rendition of juicy watermelon, creating a delectable combination of sweetness and chilling sensation.
Arctic Mixed Fruity: Dive into a fruit medley that combines various juicy fruits with a refreshing arctic breeze, creating an explosion of flavors with every inhale.
Arctic Peach Delight: Savor the succulent taste of ripe peaches, accentuated by a cooling touch that transforms this fruit delight into an extraordinary vaping experience.
Cherry Lemonade: Enjoy the tangy goodness of zesty lemonade infused with the sweetness of ripe cherries, producing a balanced and invigorating flavor profile.
Classic Tobacco: For those seeking a traditional vaping experience, the Classic Tobacco flavor delivers the rich and familiar taste of tobacco leaves.
Cranberry Grape Freeze: The combination of tangy cranberries and luscious grapes, paired with an icy note, creates a refreshing and uniquely delightful vape.
Freeze Blueberry Jam: Satisfy your sweet cravings with the rich and smooth flavor of blueberry jam, accentuated by a chilly menthol undertone.
Freeze Tropical Mixed Fruit: Experience a tropical paradise with this blend of exotic fruits, enhanced by a freezing touch that amplifies the taste and sensation.
Frozen Pear Cotton: Delight in the juicy and refreshing essence of frozen pears, paired with a soft cotton candy sweetness for a unique twist.
Frozen Pina Colada: Transport yourself to a beachside getaway with the Frozen Pina Colada flavor, featuring the fusion of tropical pineapple and creamy coconut, finished off with a hint of menthol.
Frozen Pink Lemonade: Experience the zing of pink lemonade, chilled to perfection for a revitalizing and lip-smacking vape.
Honeydew Punch Freeze: Enjoy the soothing taste of honeydew melon combined with a medley of other fruits, all elevated by a frosty sensation.
Menthol: For those who crave the simplicity of pure menthol, this flavor offers a brisk and invigorating cooling effect.
Rainbow Freeze: Embark on a flavor journey with Rainbow Freeze, a blend of various fruit flavors united by a refreshing menthol breeze.
Raspberry Lemonade: The sweet-tart flavor of raspberries meets the zesty twist of lemonade, creating a mouthwatering and invigorating vape.
Straw Melon Freeze: Savor the sweetness of strawberries and the juiciness of melon, intertwined with a chilling menthol finish for a balanced and refreshing experience.
Strawberry Kiwi: Experience the classic combination of strawberries and kiwi, enhanced by a cooling sensation that makes this flavor truly stand out.
An Unbeatable Combination of Features:
Max Puffs: The Kangvape Onee Pro 5000 offers an impressive 5000+ puffs, ensuring an extended vaping experience before needing a replacement.
Nicotine Strength: With a nicotine strength of 5% (50mg), this disposable vape pen delivers a satisfying throat hit, making it ideal for users looking to transition away from traditional cigarettes.
Prefilled Capacity: Featuring a generous 17mL prefilled capacity, the Kangvape Onee Pro 5000 eliminates the hassle of constant refilling, allowing you to enjoy your favorite flavors for an extended period.
Battery Capacity: Equipped with a 650mAh rechargeable battery, this disposable vape pen offers a long-lasting vaping experience and minimizes the need for frequent recharging.
Charging Port: The Type-C charging port ensures swift and efficient recharging, so you can spend more time vaping and less time waiting for your device to power up.
Operation: The draw-activated operation simplifies the vaping process, making the Kangvape Onee Pro 5000 accessible to both beginners and experienced vapers.
Affordable Retail Price:
The Kangvape Onee Pro 5000 comes with a remarkably affordable retail price of $12.99. This price point offers exceptional value considering the device's extensive puff count, robust battery capacity, and variety of enticing flavors. Whether you're a seasoned vaper or new to the world of vaping, this disposable device presents an accessible and economical way to enjoy premium vaping experiences.
Customer Reviews Speak Volumes:
Daniela R.'s 5.0 Star Review: Daniela R. testifies to the excellence of the Kangvape Onee Pro 5000's tobacco flavor, emphasizing that it helped her quit cigarettes. Her positive experience underscores the device's effectiveness and satisfaction.
Betsy M.'s 3.0 Star Review: Betsy M. provides a candid review of the Colada flavor, stating that the flavor was mild and not the best she's had. This review highlights the importance of personal preferences when it comes to flavor selection.
Frequently Asked Questions (FAQs):
How long does the Kangvape Onee Pro 5000 battery last?
With a battery capacity of 650mAh, the Kangvape Onee Pro 5000 offers extended vaping sessions. The duration between charges depends on individual usage patterns and frequency.
Can I recharge the Kangvape Onee Pro 5000?
Yes, the Kangvape Onee Pro 5000 features a rechargeable battery with a Type-C charging port, making recharging quick and convenient.
Are there any additional flavors available beyond the ones mentioned?
Yes, Kangvape offers an extensive range of flavors to suit various preferences. Visit the official website or authorized retailers to explore the complete flavor lineup.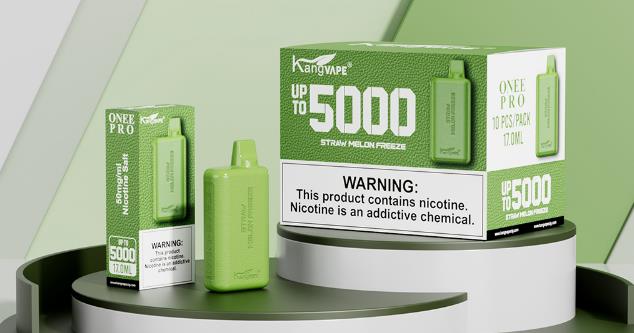 Conclusion:
The Kangvape Onee Pro 5000 Disposable is a game-changer in the vaping industry, offering an assortment of flavors that cater to a wide range of tastes. With its impressive battery life, prefilled capacity, and draw-activated operation, this device ensures that you experience vaping at its finest.
The competitive retail price of $12.99 further adds to the allure, making the Kangvape Onee Pro 5000 a cost-effective choice for both novice and experienced vapers. As evident from customer reviews, this disposable vape pen has the potential to help users quit traditional cigarettes and discover a more satisfying and flavorful alternative. Embark on a vaping journey like no other with the Kangvape Onee Pro 5000 – a device that combines innovation, variety, and affordability in one irresistible package.