In the ever-evolving world of vaping, the Kangvape Onee Max 5000 Puffs disposable vape pen takes center stage as a convenient and compact vaping solution. Boasting an impressive 5000-puff capacity and a robust 1000mAh battery, this pre-filled salt nic vaping system offers both power and portability.
With its 20mL reservoir of 50MG (5%) salt nic juice and an array of tantalizing flavors, the Kangvape Onee Max 5000 is a must-try for both enthusiasts and newcomers. In this comprehensive guide, we'll explore the delectable flavors, innovative features, and purchasing options, and address some frequently asked questions about this exceptional disposable vape.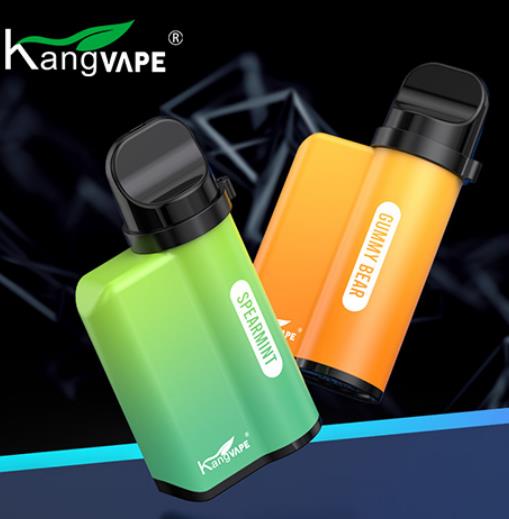 Delving into a Symphony of Flavors
The Kangvape Onee Max 5000 Puffs disposable vape pen captivates the senses with its diverse range of flavors, each meticulously crafted to deliver a satisfying and indulgent vaping experience. Let's take a closer look at the mouthwatering options that await:
Aloe Grape: A harmonious blend of succulent aloe vera and luscious grape that dances on the taste buds.
Cherry Lemonade: The sweet and tangy notes of ripe cherries are balanced with a refreshing burst of zesty lemonade.
Guava Ice: Tropical guava meets an invigorating menthol chill, creating a delightful contrast of flavors.
Gummy Bear: Indulge in the nostalgia of childhood with the delectable taste of chewy gummy bears.
Melon Ice: A symphony of juicy melon varieties, enhanced by a cool menthol breeze for a refreshing vape.
Rainbow Candy (Skittles): Embark on a journey of fruity delight with the vibrant and colorful medley of rainbow candy.
Powerful Features That Impress
The Kangvape Onee Max 5000 disposable vape pen is more than just its flavors; it's a testament to innovation and convenience. Let's explore the features that set this device apart:
Approximately 5000 Puffs: With an extraordinary capacity, the Onee Max 5000 promises a long-lasting vaping experience before needing a replacement.
1000mAh Non-Rechargeable Battery: The robust battery capacity ensures ample power to support the impressive puff count, eliminating the need for frequent charging.
20mL of 50MG (5%) Salt Nic Juice: The generous reservoir of salt nic juice ensures extended sessions with a satisfying nicotine hit.
Where to Buy the Kangvape Onee Max 5000
The Kangvape Onee Max 5000 Puffs disposable vape pen is available for purchase through various channels. It can be found in select retail stores, online vape shops, and authorized distributors. As demand for this exceptional vaping device grows, more retailers are likely to carry it, making it increasingly accessible to vapers seeking a premium disposable experience.
Frequently Asked Questions (FAQs)
Why did my device stop working after a few hits?
While instances of malfunction are rare, they can occur. If your Onee Max 5000 stops working prematurely, contact the retailer or manufacturer for assistance.
How do I maximize the lifespan of my Onee Max 5000?
To ensure optimal performance, store your device in a cool and dry place, away from direct sunlight or extreme temperatures.
Is the 1000mAh battery rechargeable?
No, the battery in the Onee Max 5000 is non-rechargeable. It is designed for one-time use until the puff capacity is exhausted.
Can I find replacement pods for the Onee Max 5000?
The Onee Max 5000 is a disposable vape pen, meaning it doesn't have replaceable pods. Once the e-liquid is depleted, the entire device is disposed of.
User Insights: Real Experiences with the Kangvape Onee Max 5000
Real user experiences provide invaluable insights into a product's performance. Ikeybro's review highlights an unfortunate experience with the device's functionality. It's worth noting that individual experiences can vary, and contacting customer support for a resolution is recommended.
Kevin's review offers a balanced perspective, noting both positive and negative aspects of the device. While Kevin appreciates the flavor and build quality, he mentions a potential limitation in airflow and vapor thickness, providing potential buyers with a comprehensive view of the product's performance.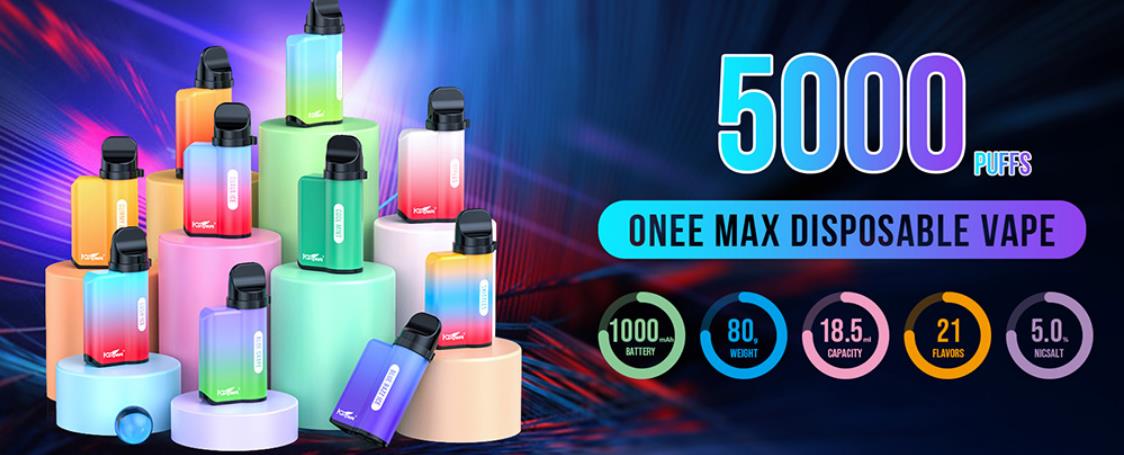 In Conclusion
The Kangvape Onee Max 5000 Puffs disposable vape pen represents a marriage of convenience, performance, and flavor diversity. With its extensive flavor offerings, robust battery capacity, and impressive puff count, it caters to vapers seeking a convenient and enjoyable vaping experience. Whether you're drawn to the allure of fruity delights or the invigorating coolness of menthol, the Kangvape Onee Max 5000 promises to tantalize your taste buds while delivering a satisfying nicotine hit. As vaping technology continues to evolve, the Kangvape Onee Max 5000 stands as a testament to innovation and quality in the realm of disposable vape pens.