In the rapidly evolving world of vaping, innovation knows no bounds. With each passing day, manufacturers strive to create devices that not only satiate our cravings but also elevate the entire vaping experience. Enter Kangvape, a name synonymous with excellence in the vaping industry. With their latest offering, the Kangvape Onee Max 6500, they have taken the vaping world by storm. In this comprehensive review, we will delve deep into the realms of flavors, retail price, features, customer reviews, and frequently asked questions to unveil the true essence of this remarkable device.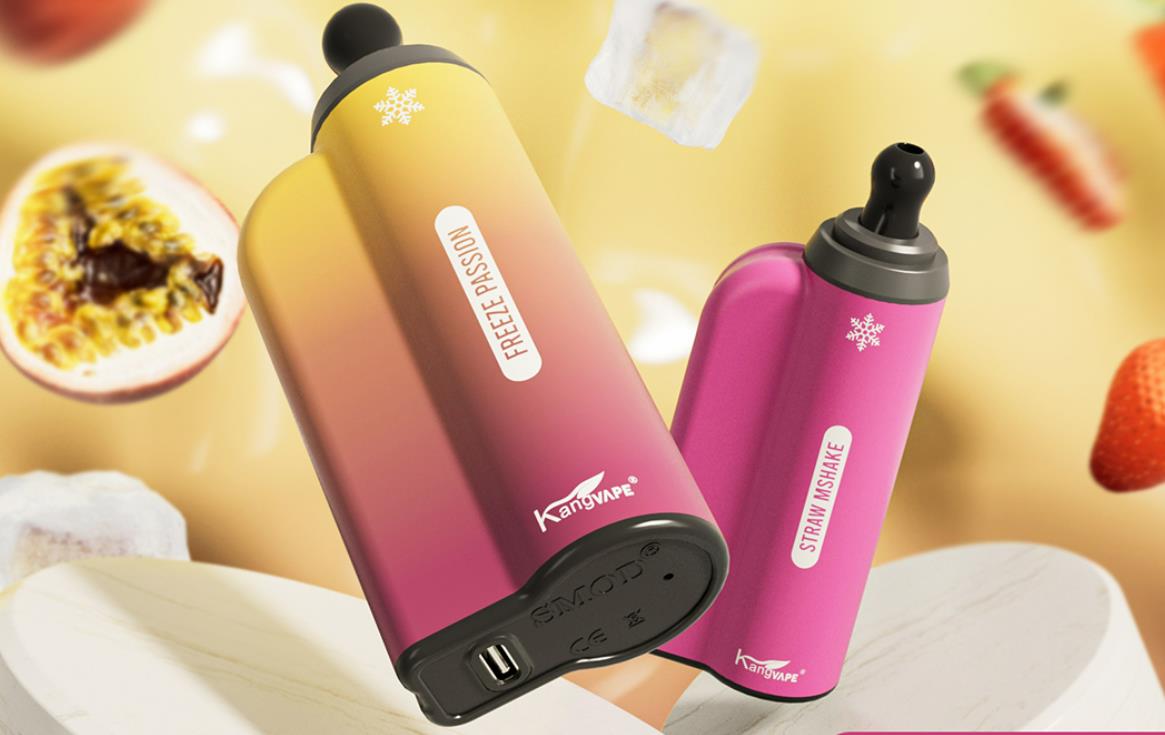 Flavors that Dance on Your Palate:
The journey of vaping begins with flavors that tantalize the senses and create an immersive experience. e Onee Max 6500 doesn't disappoint in this department. With an extensive range of flavors, this pre-filled disposable device is a flavor enthusiast's dream come true. From the invigorating Artic Blue Razz to the delightful Strawberry Delight, each flavor is carefully crafted to provide a unique and unforgettable vaping encounter. Other captivating options such as Arctic Devine, Bubble Tea, and Chewy Gum Freeze ensure that there's a flavor to suit every palate.
Retail Price that Defies Conventions:
When it comes to vaping devices, affordability often plays a pivotal role in the decision-making process. Kangvape understands this concern and has positioned the Onee Max 6500 as an accessible luxury. Priced at just $15.99, this device offers exceptional value for money considering its impressive features and the sheer number of puffs it delivers. With 6500 puffs per device, Kangvape has ensured that your investment goes a long way, keeping you satisfied for an extended period.
Features that Set Kangvape Onee Max 6500 Apart:
It's the features that truly define the character of a vaping device. The Onee Max 6500 boasts a set of remarkable features that elevate it to a league of its own.
Puff Powerhouse: With a staggering 6500 puffs, the Onee Max 6500 stands tall as a vaping powerhouse. This extended capacity ensures that you can enjoy uninterrupted vaping pleasure without the need for frequent replacements.
Unmatched Battery Performance: Equipped with a 1050mAh internal battery, the Onee Max 6500 promises a vaping experience that lasts as long as its flavor. The inclusion of a USB-C rechargeable battery ensures rapid charging, so you can get back to vaping in no time.
Mesh Coil Mastery: The secret behind the impeccable flavor delivery of the Kangvape Onee Max 6500 lies in its mesh coil. This advanced heating element ensures even heat distribution, resulting in rich, consistent, and unparalleled flavor with each puff.
Sleek and Convenient Design: The draw-activated firing mechanism of the Onee Max 6500 adds a touch of elegance to its ergonomic design. It's a device that's not just functional but also visually appealing, making a statement wherever you go.
Resonating with the Vaping Community: Customer Reviews:
The true testament of a vaping device's performance lies in the experiences of its users. The Onee Max 6500 has garnered a loyal fan base that swears by its exceptional attributes. Enthusiastic vapers have applauded its impressive battery life, acknowledging its ability to keep up with their vaping needs. The Flavor enthusiasts have celebrated the precise flavor profiles delivered by the mesh coil, asserting that it stands a cut above the rest in terms of taste.
Answers to Your Queries: Frequently Asked Questions:
How long does the Onee Max 6500 battery last?
The 1050mAh battery ensures a prolonged vaping experience. The actual duration varies based on individual usage patterns.
Is the Kangvape Onee Max 6500 suitable for beginners?
Absolutely! Its draw-activated firing mechanism makes it user-friendly, and the pre-filled e-liquid eliminates the need for complex refills.
Can I recharge the Kangvape Onee Max 6500 battery?
Yes, the device comes with a USB-C rechargeable battery and a charging cable for your convenience.
What sets the mesh coil apart from traditional coils?
The mesh coil ensures uniform heating, resulting in a smoother, richer, and more consistent flavor profile.
How many puffs can I expect from a Kangvape Onee Max 6500 device?
You can enjoy up to an astounding 6500 puffs from a single device, ensuring a long-lasting vaping experience.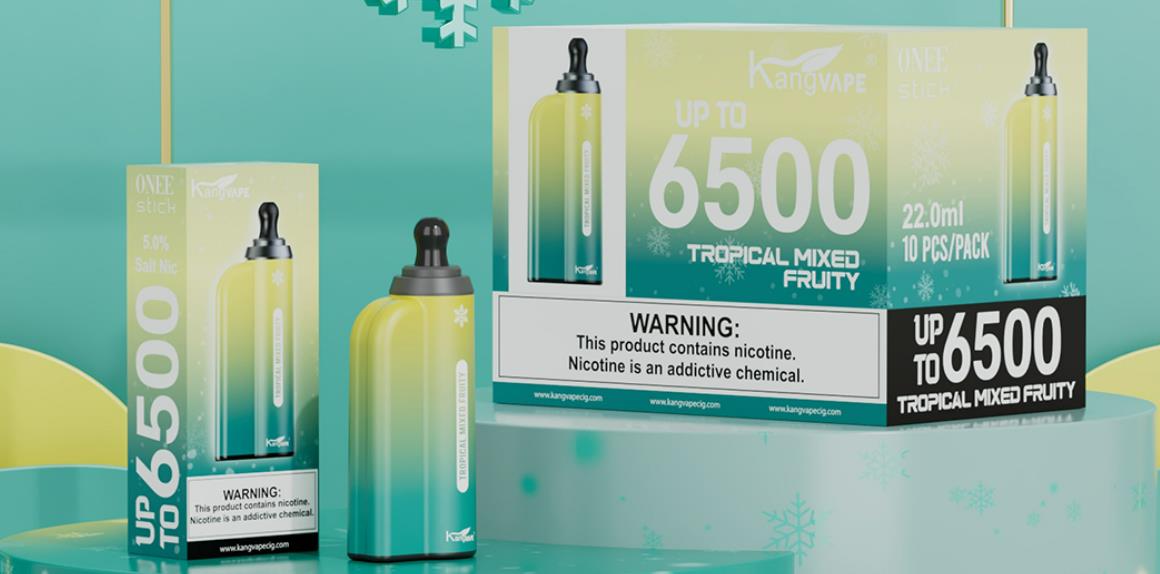 In conclusion, the Kangvape Onee Max 6500 is a true game-changer in the world of vaping. Its delectable flavors, extended puff capacity, advanced mesh coil technology, and affordable price point make it an irresistible choice for both seasoned vapers and newcomers alike. With the Kangvape Onee Max 6500 in your hand, you're not just vaping; you're embarking on a journey of unparalleled flavor, power, and style.