In recent years, the vaping industry has witnessed remarkable growth, and Elf Bar's Lost Mary is one of the leading players in this arena. Designed as a line of disposable vape products, Lost Mary has quickly become a favorite among vaping enthusiasts due to its convenience, portability, and array of delightful flavors. In this article, we will delve into the world of Lost Mary disposable vapes, examining their unique features, the company behind their creation, and the most popular flavors that have captivated vapers worldwide.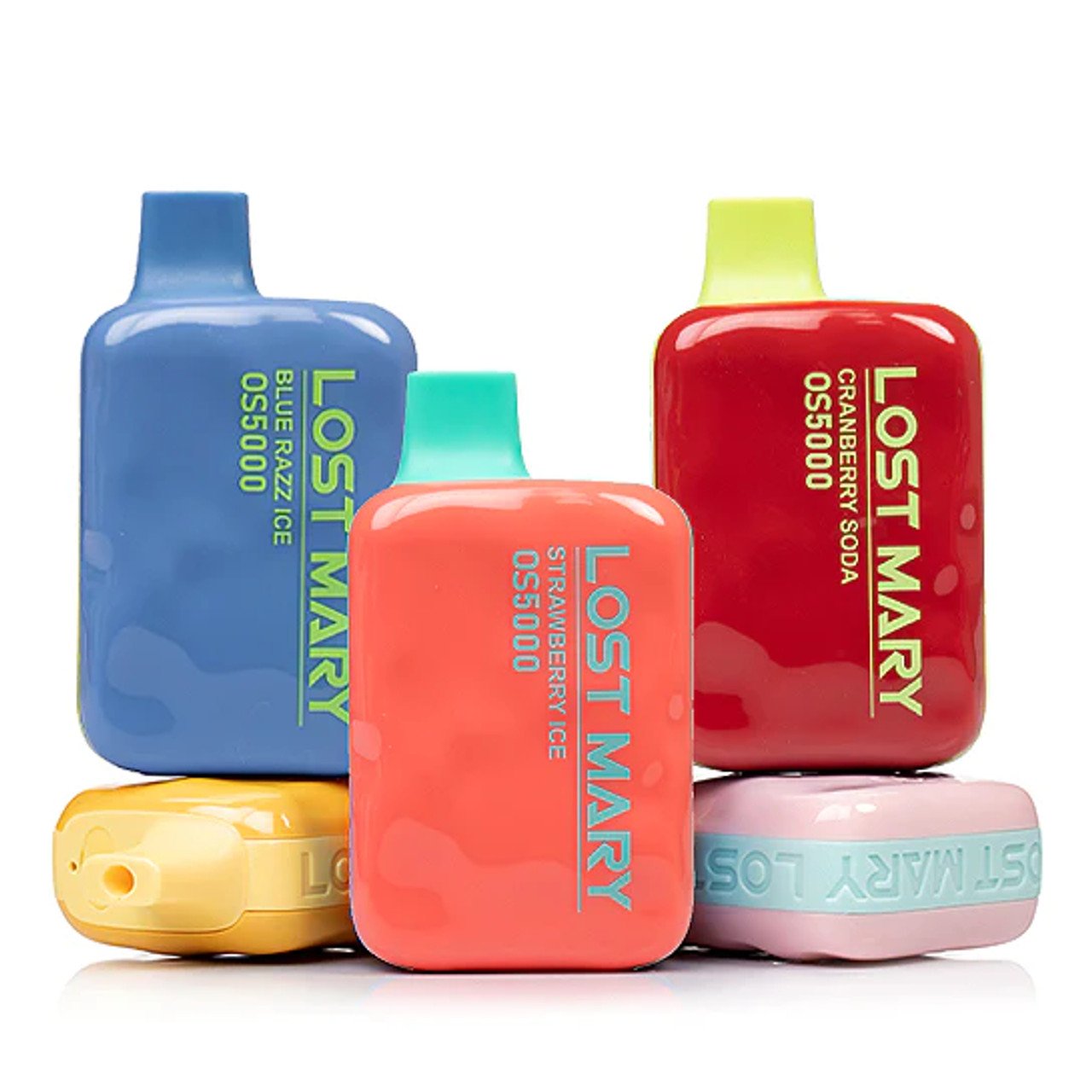 What Is A Lost Mary?
Lost Mary is a brand of disposable e-cigarettes manufactured by Elf Bar, a prominent name in the vaping community. These pocket-sized devices are the epitome of simplicity and practicality, making them ideal for users on the go or attending events. The Lost Mary BM600, released in April 2022, sports a distinctive bottle-shaped design measuring 66 x 35 x 16mm and comes pre-filled with 2 ml of 20mg nic salt (2%). In comparison, the Lost Mary AM600, introduced in September 2022, features a tall, rectangular, and thin design measuring 20 x 12.5 x 11.5mm with the same 20mg nicotine salt formulation at a balanced 50VG/50PG ratio.
The Lost Mary BM600 – A Compact Marvel
The Lost Mary BM600 boasts an all-in-one design that incorporates the mouthpiece into the body, enhancing its streamlined aesthetics. Its compact size makes it one of the smallest disposable devices on the market, allowing it to easily fit into trouser pockets or handbags without any hassle. The device is powered by a non-rechargeable 550mAh internal battery, designed to keep you vaping all day long. When you're done, simply dispose of the device responsibly and grab a new one for continued satisfaction.
The Enticing Flavor Selection
One of the significant reasons for Lost Mary's soaring popularity is its diverse range of delectable flavors. Let's explore some of the most beloved flavors that have captured the hearts and taste buds of vapers:
a) Triple Mango:
The journey begins with Triple Mango, a tantalizing and tropical blend of three different types of ripe and juicy mangoes. Each inhales envelopes you in the sun-ripened goodness of mango, while the exhale delivers a satisfyingly sweet finish. This well-balanced and fruit-forward flavor is perfect for those seeking a refreshing vaping experience that will transport their taste buds to a lush paradise.
b) Watermelon Lemon:
Indulge in the refreshing taste of Watermelon Lemon, where the sweetness of juicy watermelon perfectly blends with tangy lemon notes. Ideal for an all-day vape, this fruity and slightly tart flavor offers a burst of refreshing taste with every puff. With the convenience of Lost Mary disposable vapes, you can savor the perfect blend of watermelon and lemon until the very last puff.
c) Cherry Ice:
For those who crave a cool kick, Cherry Ice is the go-to flavor. It features the sweet and tangy flavor of ripe cherries, beautifully balanced with a hint of menthol on the exhale. This revitalizing combination of cherries and icy freshness is a match made in vaping heaven, leaving you feeling satisfied and rejuvenated.
d) Red Apple Ice:
Embrace the crisp and juicy taste of Red Apple Ice, offering a delightful blend of sweet red apples and a refreshing menthol finish. With every puff, you'll enjoy the familiar flavor of freshly picked apples and a cool sensation that enhances the overall vaping experience.
e) Pink Lemonade:
Quench your thirst with the delightful taste of Pink Lemonade, a flavor that combines the zesty tartness of lemons with a touch of sweetness. This crowd-pleasing flavor is reminiscent of the classic summer beverage, making it a perfect choice for vapers who appreciate a tangy and fruity vape.
f) Blue Razz Ice:
Enter the world of Blue Razz Ice, where the vibrant and sweet flavor of blue raspberries meets the icy coolness of menthol. This exciting fusion creates a unique and refreshing vaping experience that keeps you coming back for more.
g) Kiwi Passion Fruit Guava:
Dive into a tropical paradise with Kiwi Passion Fruit Guava, a flavor that blends the exotic sweetness of Kiwi, passion fruit, and guava. The result is a burst of tropical goodness with each inhale, making it an excellent choice for vapers seeking a taste of paradise.
h) Double Apple:
Experience the timeless allure of Double Apple, combining the sweetness of red and green apples in one flavorful vape. The well-balanced taste profile and the convenience of Lost Mary disposable vapes make this flavor a hit among those who love classic fruit combinations.
i) Pineapple Ice:
Indulge in the mouthwatering Pineapple Ice flavor, featuring the juicy and tangy taste of pineapple with a refreshing menthol twist. This flavor provides an invigorating and tropical vaping experience that satisfies vapers with a penchant for fruity delights.
j) Triple Melon:
For melon enthusiasts, Triple Melon offers a harmonious blend of three succulent melon varieties. The combination of watermelon, cantaloupe, and honeydew creates a symphony of flavors that is sure to please the taste buds.
Frequently Asked Questions (FAQs)
Are Lost Mary Vapes better than cigarettes?
Yes, Lost Mary vapes offer a safer alternative to traditional cigarettes. Unlike traditional cigarettes, which contain hundreds of harmful chemicals, Lost Mary vapes significantly reduce the number of chemicals present, making them a much safer choice for vaping enthusiasts.
What flavor is Mad Blue Lost Mary?
The Mad Blue Lost Mary BM600 Disposable Vape is filled with a delightful mixture of sweet mixed berry e-liquid, combining blueberry, blackberry, and raspberry for an enjoyable and sweet vaping experience.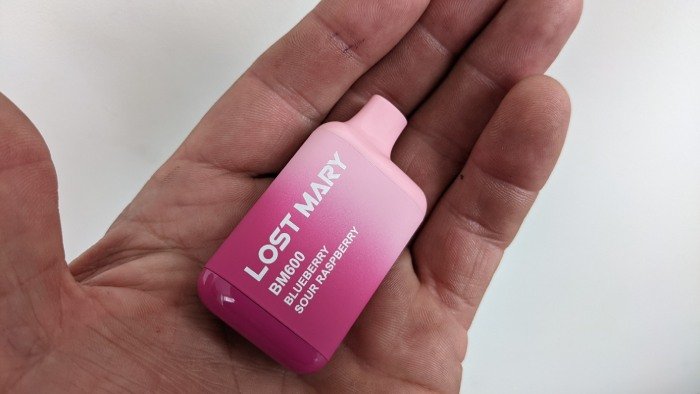 Conclusion
Lost Mary disposable vapes by Elf Bar have carved a niche for themselves in the vaping market by offering a portable, user-friendly, and diverse vaping experience. With an array of mouthwatering flavors to choose from, Lost Mary caters to a broad spectrum of taste preferences, ensuring that vapers find their perfect match. As vaping continues to evolve, Lost Mary remains at the forefront, captivating users with its innovative designs and delightful flavors. So, if you're seeking a satisfying and convenient vaping experience, Lost Mary disposable vapes are undoubtedly worth exploring.