Lost Mary is back with two fantastic options for vapers seeking a delightful and versatile vaping experience – the Lost Mary 3000 & 3000pro. With an impressive lineup of flavors and convenient features, these disposable pod devices promise to cater to all types of vapers.
In this comprehensive review, we will explore the key aspects of the Lost Mary 3000 & 3000pro, including their flavors, features, customer reviews, and frequently asked questions, to help you choose the perfect vaping companion.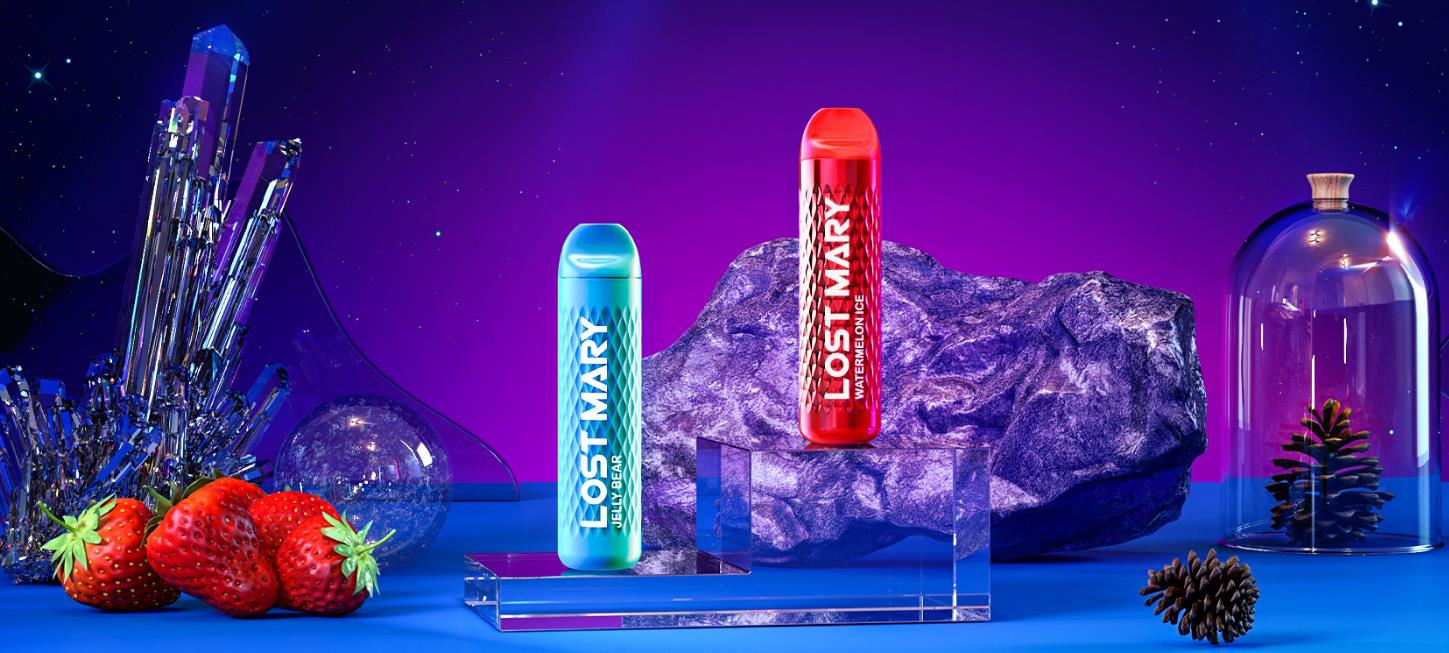 Flavors: A World of Tempting Options
Lost Mary understands the importance of diverse flavor options, and both the 3000 and 3000pro deliver a delightful assortment of flavors. Let's explore the tempting flavors available:
Blueberry Cheesecake: Savor the sweetness of ripe blueberries combined with the indulgent creaminess of cheesecake, offering a heavenly dessert-inspired vape.
Cool Mint: For mint enthusiasts, this flavor provides a refreshing and cooling sensation, perfect for an invigorating vape.
Jelly Bear: Relive your childhood memories with this nostalgic flavor, reminiscent of fruity and chewy jelly candies.
Lemon Mint: Experience the zesty and tangy notes of lemon, blended with a refreshing minty twist, delivering a well-balanced flavor profile.
Mango Peach: Enjoy the tropical sweetness of mangoes combined with the lusciousness of ripe peaches, offering a fruity paradise in every puff.
Neon Rain: This unique flavor brings together a medley of fruits, creating a rainbow of vibrant and juicy taste sensations.
Pineapple Coconut Ice: Transport yourself to a tropical island with the tropical fusion of juicy pineapple and creamy coconut, perfectly complemented by a refreshing icy touch.
Sakura Grape: Delight in the charming flavor of green and purple grapes, offering a burst of sweetness and a touch of floral essence.
Sour Apple: For those who enjoy a tangy twist, this flavor delivers the perfect balance of tartness and sweetness, reminiscent of crisp green apples.
Strawberry Icecream: Satisfy your sweet tooth with the rich and creamy taste of strawberry ice cream, a delectable dessert-inspired vape.
Strawberry Kiwi: Experience the delightful blend of juicy strawberries and tangy kiwi, creating a harmonious fruit fusion.
Watermelon Ice: Stay refreshed with the juicy and sweet flavor of watermelon, complemented by a cooling icy sensation.
Parameters: Compact and Efficient
Both the Lost Mary 3000 and 3000 Pro come in a compact and efficient design, ensuring a seamless vaping experience. Here are the key parameters of these disposable pod devices:
Size: The Lost Mary 3000 and 3000pro feature a compact size of φ24×98.65mm, making them easy to carry and use on the go.
E-liquid Capacity: With a generous e-liquid capacity of 7ml, you can enjoy extended vaping sessions without worrying about frequent refills.
Nicotine Strength: Both devices offer a nicotine strength of 5%, catering to vapers with different nicotine preferences.
Battery Capacity: The Lost Mary 3000 and 3000pro are powered by a reliable 1250mAh battery, ensuring long-lasting performance throughout the day.
Puffs: With an impressive capacity of 3000 puffs, vapers can enjoy an extensive vaping experience before the need for a replacement.
Features: Convenience and Style Combined
Lost Mary understands the importance of user-friendly features and stylish designs. Here are the notable features of the Lost Mary 3000 and 3000pro:
Food-Grade Plastic and Ergonomic Design: Both devices are crafted with food-grade plastic, ensuring safety and hygiene. The ergonomic design offers excellent hand texture and a bright, shiny appearance.
Extensive Puff Options: With up to 3000 puffs, vapers have the freedom to choose the device that best suits their vaping habits, ensuring a customized experience.
Support for Deep and Light Vaping: The Lost Mary 3000 and 3000pro cater to vapers with various vaping preferences, providing support for both deep and light vape habits.
Customer Reviews: Insights from Real Vapers
To provide a better understanding of the Lost Mary 3000 and 3000pro's real-world performance, let's take a look at what vapers have to say:
Customer A: "The Lost Mary 3000pro is my go-to disposable pod device. The flavor options are fantastic, and the ergonomic design feels comfortable in my hand. Plus, the battery life is impressive!"
Customer B: "I love the convenience of the Lost Mary 3000. It's so easy to use and provides a satisfying vaping experience. The 3000 puffs option is perfect for my light vape habit."
Customer C: "The Blueberry Cheesecake flavor is divine! It tastes just like the real thing. I've tried other disposable pods, but the Lost Mary 3000pro is hands down the best."
FAQs: Addressing Common Inquiries
How many puffs can I get from the Lost Mary 3000 and 3000pro?

Both devices offer an impressive capacity of 3000 puffs, ensuring extended vaping sessions without the need for frequent replacements.

Are the Lost Mary 3000 and 3000pro easy to use?

Yes, both devices are designed for ease of use. Simply inhale to activate, and you're ready to enjoy a flavorful vape.

What nicotine strength do the Lost Mary 3000 and 3000pro offer?

The Lost Mary 3000 and 3000pro come with a nicotine strength of 5%, catering to vapers with varying nicotine preferences.

Can I use the Lost Mary 3000 and 3000pro on the go?

Absolutely! The compact and portable design of both devices makes them ideal for vaping on the go.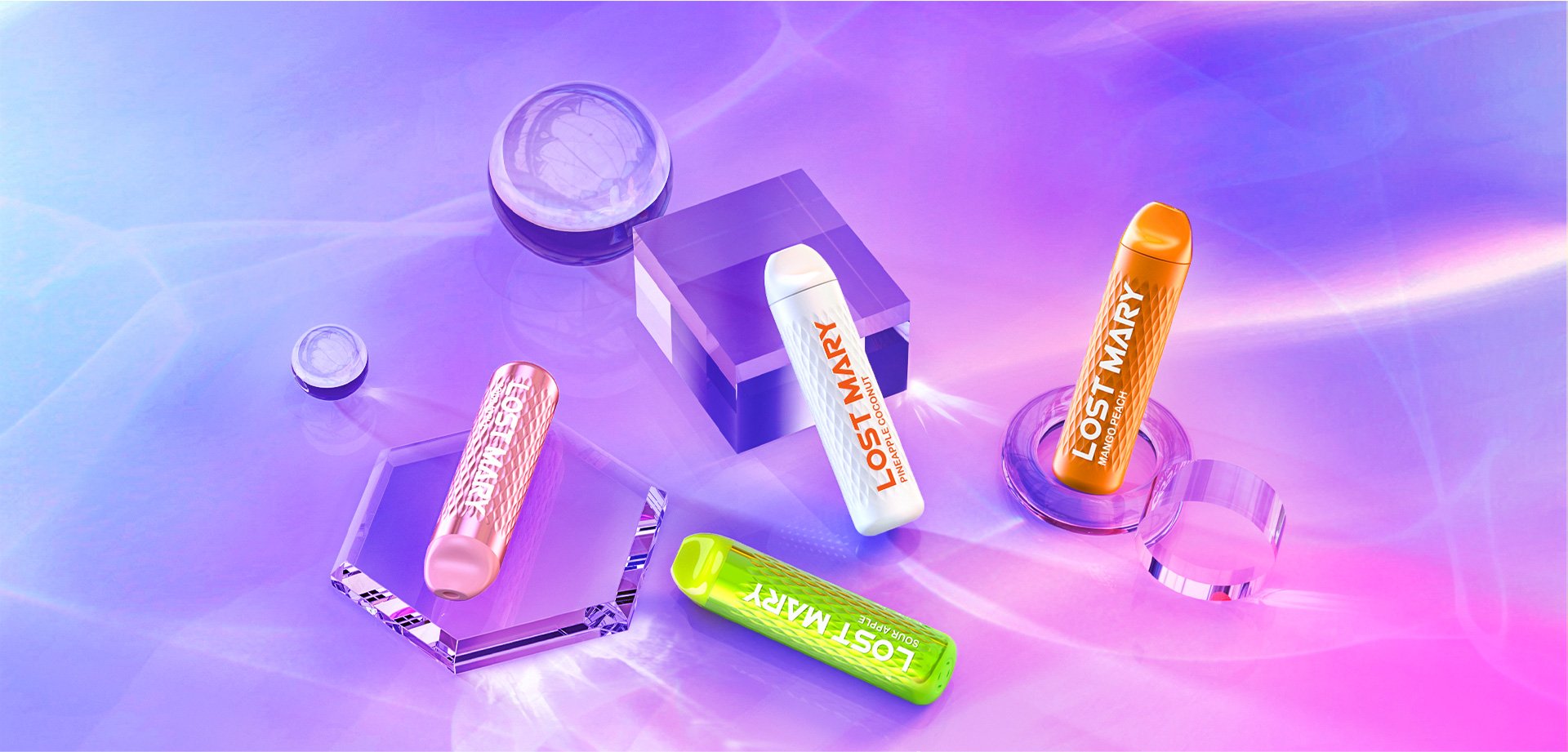 Conclusion
The Lost Mary 3000 and 3000pro are excellent additions to the vaping market, offering a diverse range of flavors, user-friendly features, and impressive puff options. Their compact and efficient design ensures a seamless vaping experience, while the stylish appearance adds a touch of flair. Whether you prefer fruity, dessert-inspired, or minty flavors, Lost Mary has you covered.
With glowing customer reviews and convenient features, the Lost Mary 3000 & 3000pro are certainly worth considering for any vaper. As individual experiences may vary, it's advisable to explore these disposable pod devices to find the one that best suits your vaping preferences. Happy vaping!