The Vanguard of Cannabis Vaping Innovation BLOOM BRANDS has emerged as a trailblazer in the cannabis vaping landscape since its establishment in 2014. With roots firmly planted in the vibrant cannabis culture of Los Angeles, California, this brand has transcended the norms of cannabis consumption to introduce products that are stylish, reliable, and above all, authentically pleasing. Their team, a multidisciplinary ensemble of professionals ranging from manufacturers and budgeters to representatives and extraction engineers, has collaboratively strived to bring you closer to the authentic cannabis experience in the purest form possible.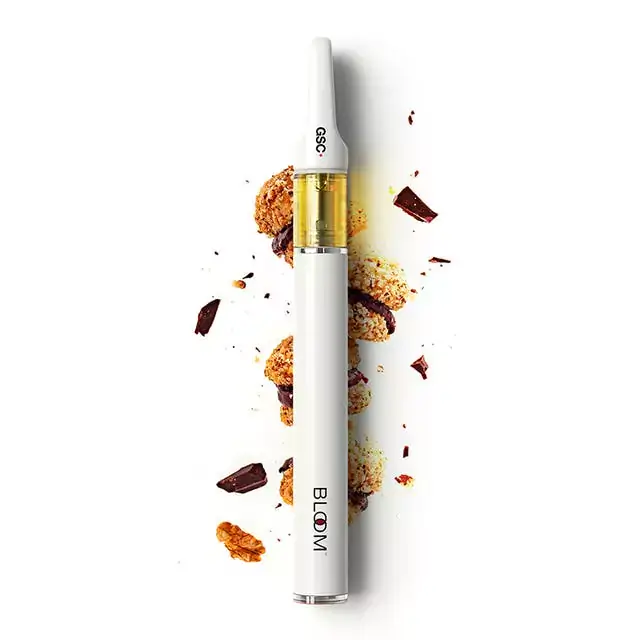 Design and Build Quality
In a market where aesthetics often take a back seat to functionality, BLOOM flips the script. Their inkless pen technology embodies sleek design without compromising on performance. The result is a stylish yet highly functional device that makes you look good while you vape.
One of the banes of vaping is dealing with leaky cartridges or tanks. BLOOM addresses this issue head-on with their leak-proof designs, making messy spills a thing of the past. This feature enhances the overall user experience, making each vaping session hassle-free.
The medical-grade absorption pads are a revelation in design. Not only do they provide heat resistance, but they also ensure superior e-liquid absorption. This leads to consistent vapor production and an enriched vaping experience, highlighting BLOOM's commitment to quality.
When it comes to vape pens, battery life can make or break your experience. BLOOM's 280mAh heavy-duty battery ensures that your sessions are long-lasting and uninterrupted. You can vape with peace of mind, knowing that your device won't die out on you prematurely.
Last but not least, the materials used in BLOOM's vape pens attest to their commitment to user safety and quality. By utilizing medical-grade components, they provide a level of safety and efficiency that sets them apart in the vaping industry.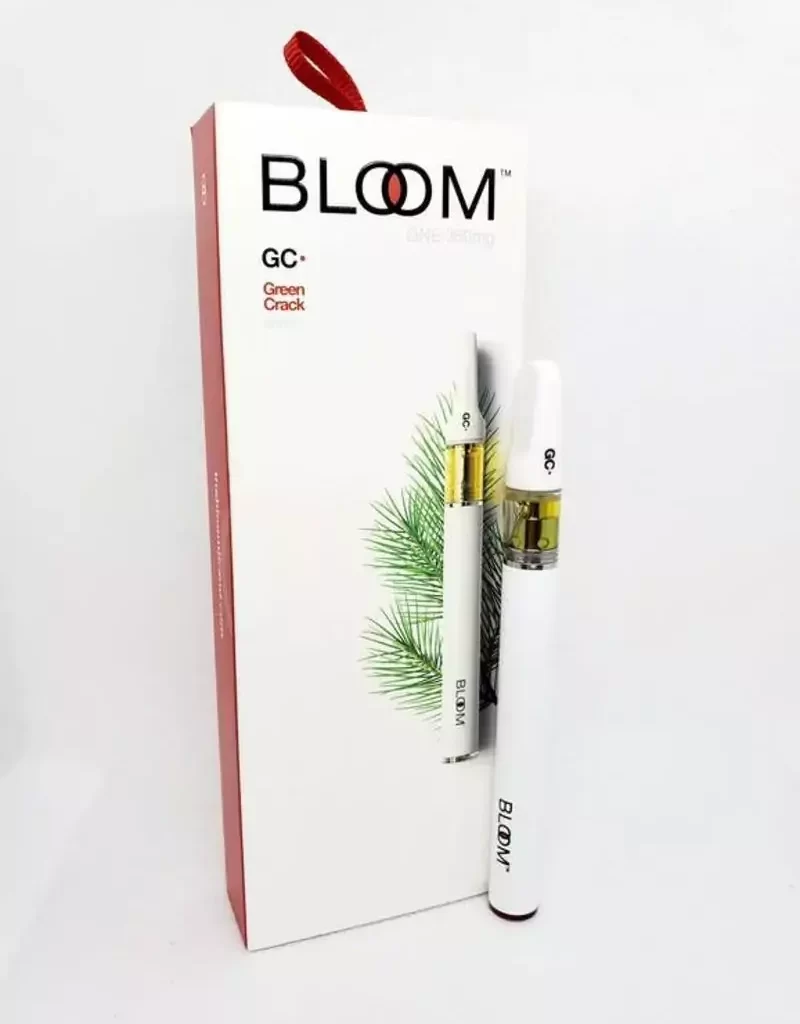 Performance
BLOOM's product range is as versatile as it is exquisite. The brand offers carts in full-gram and half-gram sizes, and in a spectrum of Indica, Sativa, and Hybrid strains. Additionally, high CBD products are available for those who wish to reap the medicinal benefits of cannabis without the psychoactive kick. In terms of design, Bloom's Disposable Vape Pen stands out with unique features like an inkless pen technology, an LED light temperature indicator, and a leak-proof design. The device also comes fitted with a medical-grade absorption pad for optimal heat resistance and absorption, along with a heavy-duty, 280mAh long-lasting battery. Performance-wise, the device's sensitivity control system ensures a consistent 6% nicotine hit with every draw, and closed pre-filled systems are meticulously designed to assure product integrity and deter tampering.
Charging
Charging your vape pen should be as straightforward as using it, and BLOOM BRANDS ensures that it is. With versatile options like screw-in and plug-in USB connectors, they've made the charging process accessible for everyone. But it's not just about convenience—safety is a big deal here too.
The brand's focus on user-friendly experiences extends to their charging options. Whether you're dealing with a screw-in or a plug-in USB port, BLOOM has got you covered. These options make it universally adaptable, so you don't have to worry about finding the right charger.
No one likes to play the guessing game when it comes to battery life, and BLOOM ensures you won't have to. The LED light indicators remove all ambiguity from the charging process. A red light means your device is still charging, while a green light indicates you're ready to go. It's as simple as that.
When it comes to vaping, safety is paramount, and BLOOM takes this seriously. The auto-shut-off feature is a safety measure that turns off the device to prevent overheating. Similarly, the time-limiting mechanism for pulls as the cartridge nears empty is not just an annoyance—it's a calculated move to prevent overuse and potential accidents.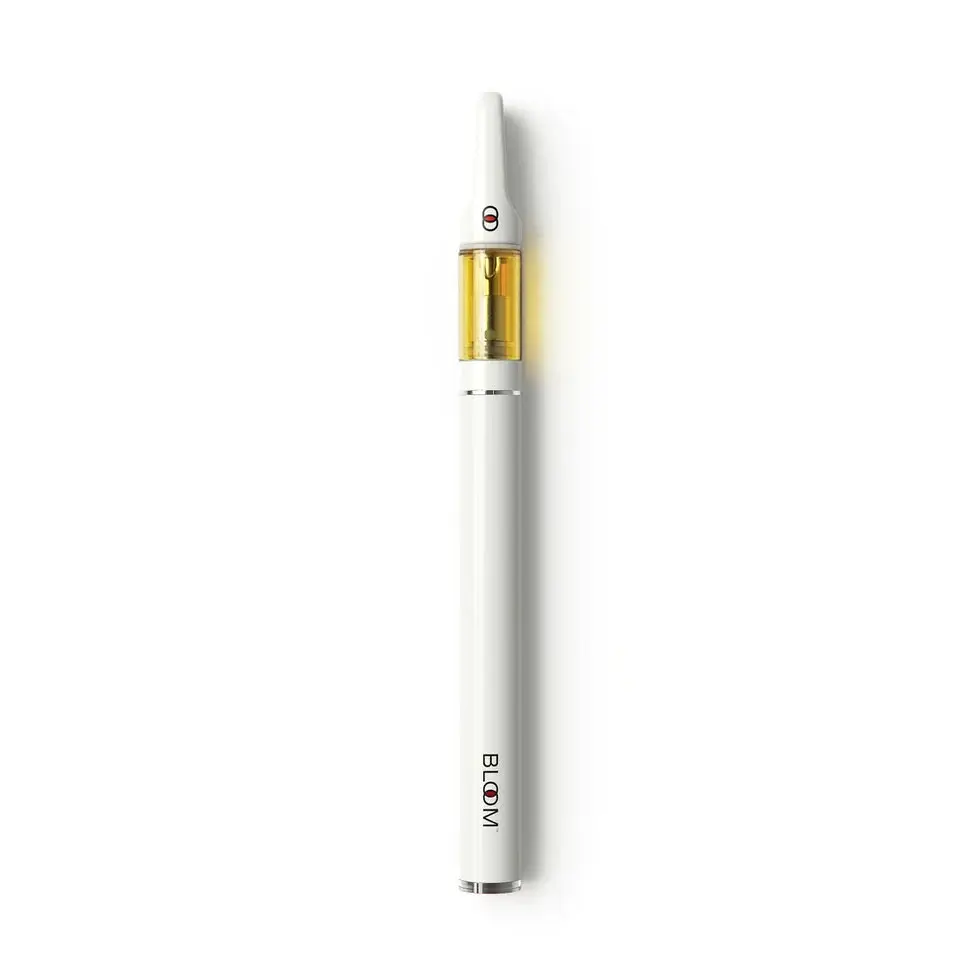 FAQs
1. How many hits are there in Bloom Surf Disposable Vape?
Bloom Surf Disposable Vape is prefilled with an e-liquid of your choice. One Bloom Surf Disposable Vape kit allows you to enjoy up to 600 puffs before you can replace it with another piece. However, this puff count may vary from one vaper to the other depending on the vaping criteria and your frequency of vaping.
2. Is the Classic Bloom disposable worth it?
We tried the live resin, rosin, and classic vapes from Bloom. Not one of each, but at least 6 of each type. We found the classic to be the overall best disposable vape offered by Bloom. Why? Consistency. Every vape pen, had immediate effects, nice flavor, and did not leak. Even with a $40 price point, we think this vape pen is reliable enough to justify the price.
3. Can you charge the classic Bloom vape?
No, you cannot charge the Bloom classic. The plastic product is one solid piece that cannot be opened and does not have a port for a charger. 25 deep draws and this Bloom vape is headed to the recycling bin.
4. How do I spot a fake bloom cart?
The first step is to verify the label on the back of the box. Check for MFG # or Manufacturing number, MFG by, Date of Packaging, make sure the product is not older than 12 months, and UID. All of this information should be clearly stated on the back of the label. We at BestDosage have not experienced a dispensary willing to open a product and show you what's inside, with the exception of flowers in jars and randomly selected products that are on opened for display. It's important to read every inch of the external packaging to verify if the internal bloom cart, which you cannot see, is real or fake. Not having the external box to show at a dispensary is a big red flag, as Bloom loves packaging. Lots of it.