Pop Hit Vape Bar 4000. A masterful blend of innovation and functionality, this vape pen doesn't just meet your expectations; it shatters them. Designed for the modern vaper, this device comes with an extraordinary 12.0ml e-liquid capacity and promises a jaw-dropping 4000 puffs. But it's not just the numbers that dazzle; it's the experience. Wrapped in vibrant colors and sporting a comfortable grip, this disposable vape brings convenience to the next level. Forget about the hassles of maintenance; its classic automatic style is perfect for both vaping newcomers and seasoned pros. Boasting a lightweight, compact design and using premium nicotine salt-based e-liquid crafted by Pop Vapors.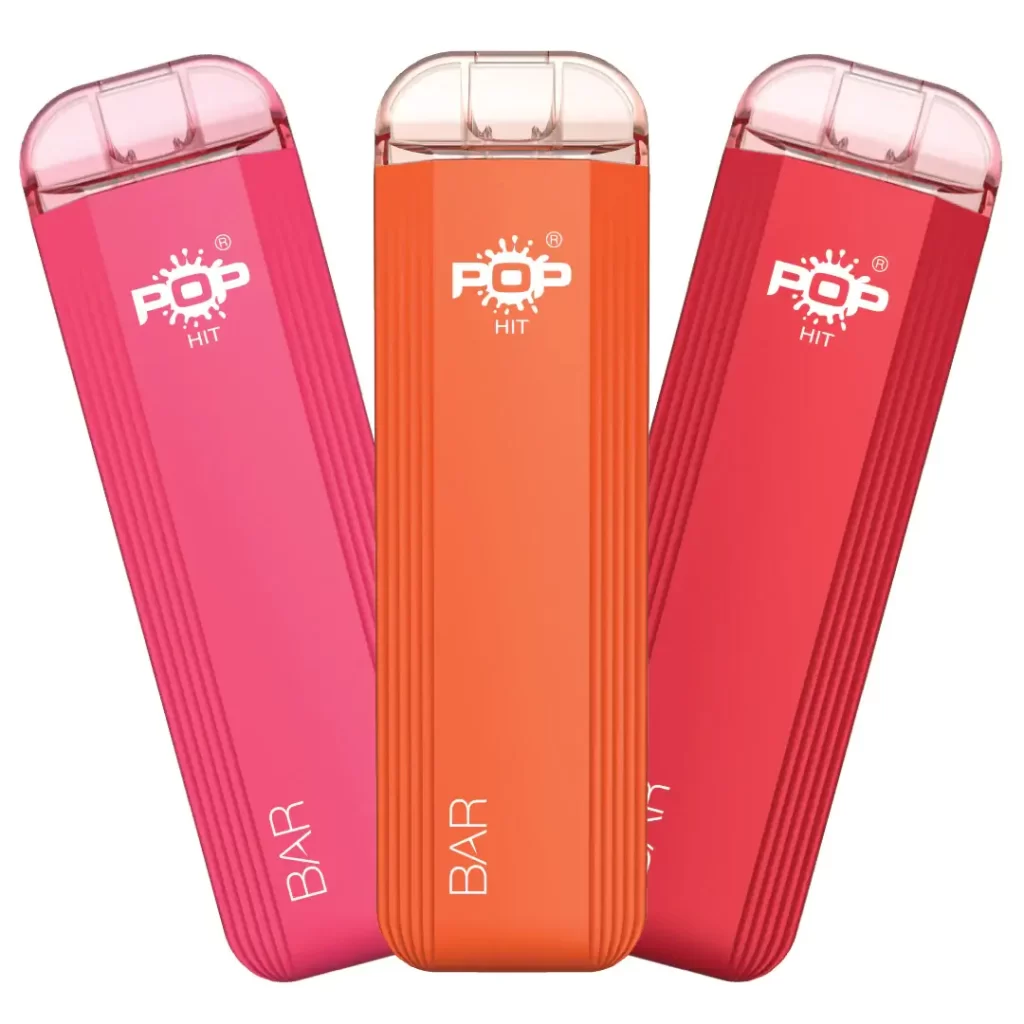 Specifications
E-Liquid Capacity: 12.0ml
Approximately 4000 Puffs
Disposable Design
No Maintenance Required
Vibrant Colors
Comfortable Grip Design
Classic Automatic Style
Vape Pen Design
Ultra Lightweight and Compact Design
Non-Refillable Design
Nicotine Salt Based E-Liquid
Flavors by Pop Vapors
Flavors
Banana Ice
Dewberry
Lush Ice
Strawberry Watermelon
Blue Razz Slushy
Cool Mint
Peach Gelato
Green Apple
Red Bang
Bubblegum
Design and Build Quality
In a saturated market of disposable vapes, the Pop HIT Vape Bar 4000 emerges as a frontrunner, setting new standards in both design and build quality. With its minimalist, ultra-modern aesthetic, it serves as a fashionable accessory as much as a functional device. Free from unnecessary buttons or complex features, its streamlined look is complemented by the ease of use, inviting both novice and veteran vapers.
Where the device truly excels is its robust build quality. Crafted to withstand the rigors of daily use, its durable construction guarantees longevity, ensuring that it doesn't just look good—it lasts. The unique duck-bill shaped mouthpiece is the cherry on top, providing a comfortable and ergonomic interface for each draw.
And if you're in the mood to switch things up, the brand offers other standout models like the POP Solo and the POP Lite. The POP Solo intrigues with its unconventional squarish form, designed to house a beefier battery and larger e-liquid tank. In contrast, the POP Lite boasts a flat, notebook-like profile, offering a different tactile experience. These variations in design add a layer of versatility and choice, making it easier than ever to find a disposable vape that suits your lifestyle and aesthetic preferences to a T.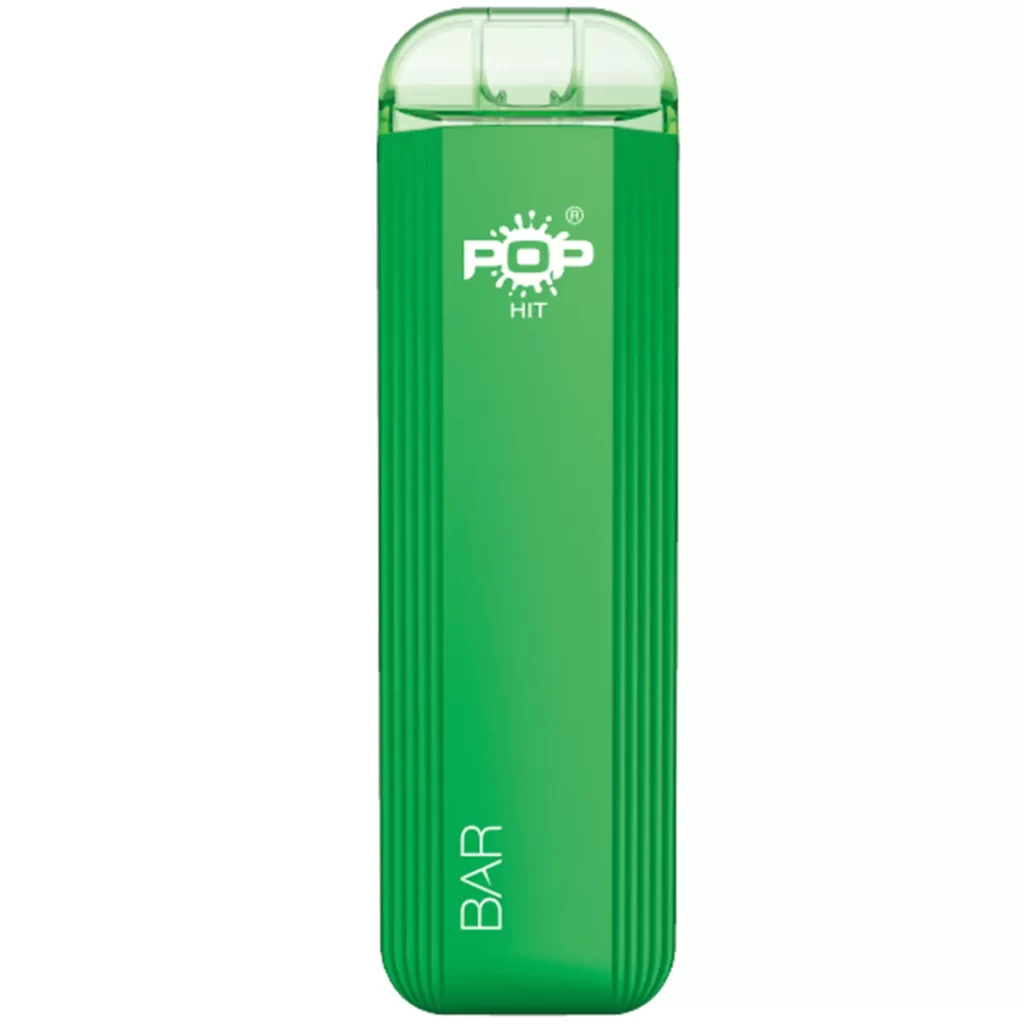 Battery Life
Battery life is often a sticking point when choosing a disposable vape, but with the Pop HIT Vape Bar 4000, this concern is effectively eliminated. The device is powered by a high-capacity battery that's engineered to deliver up to 4000 puffs. This is an absolute game-changer in the world of disposable vapes, setting a new standard for battery longevity. No more midday battery anxiety or carrying around charging cables 'just in case.'
But it's not just about the duration; it's also about consistent performance. The device maintains a steady output throughout its life, ensuring that each puff is as satisfying as the first. Furthermore, the vape comes with an integrated battery life indicator, offering real-time updates on your battery status so that you're never caught unawares.
What this superior battery life means for you is uninterrupted vaping pleasure, all day long. Whether you're out for a night on the town or in a long meeting, this device has you covered. Its longevity also translates to more cost-effectiveness, making the Pop HIT Vape Bar 4000 not just an advanced vaping device but also an economically sound choice. With a battery this dependable, your focus stays where it should be—on enjoying a superior vaping experience.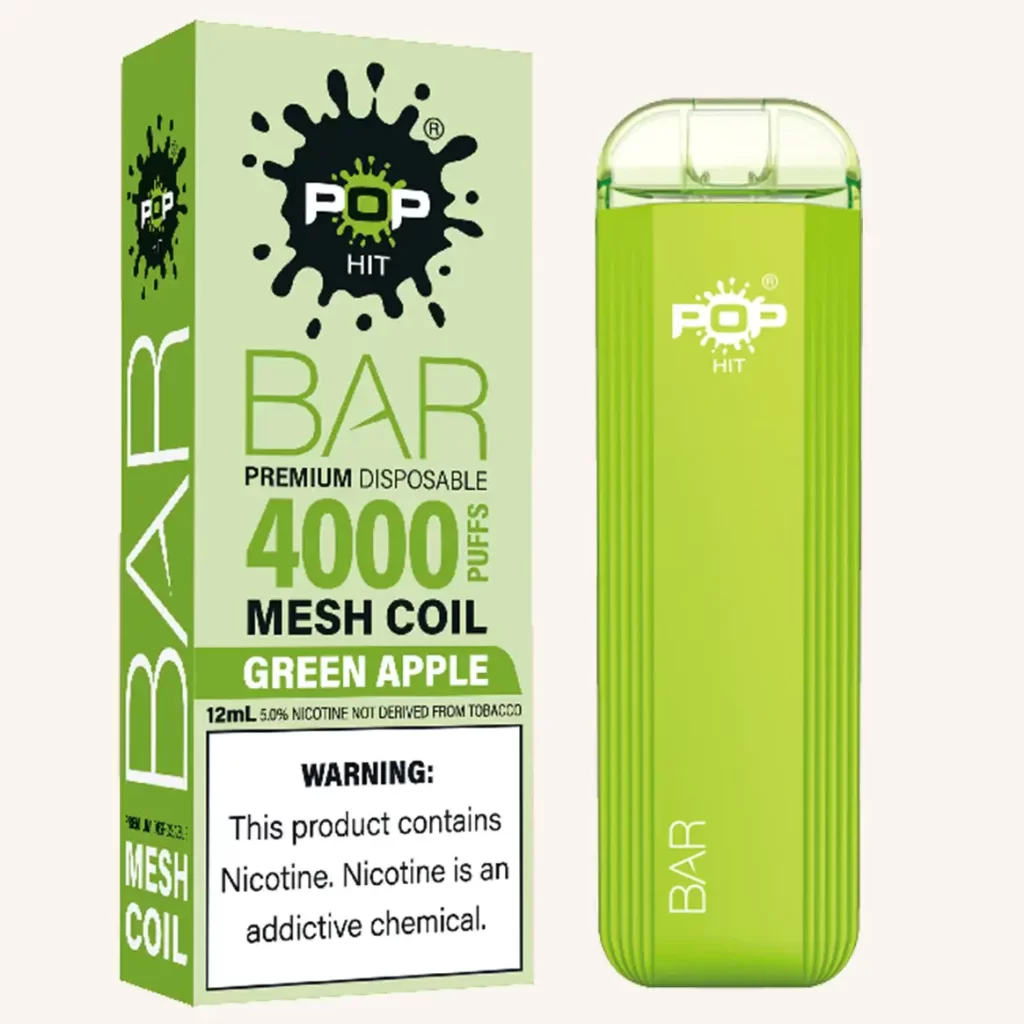 Performance
The Pop HIT Vape Bar 4000 is royalty in this regard. Equipped with state-of-the-art mesh coil technology, this device delivers a vaping experience that is second to none. The mesh coil ensures a smoother, more consistent vapor output, leading to richer clouds and more intense flavors. A seamless draw-activated firing mechanism only adds to this superior experience, removing any learning curve and letting you dive straight into vaping bliss.
The device comes pre-filled with a generous 12ml of premium e-liquid, promising you a consistent and extraordinary vaping experience from start to finish. Say goodbye to the days of inconsistent flavors or dying batteries affecting your experience. With this device, each puff is as good as the first, right down to the very last one.
But what's performance without options? The Pop HIT Vape Bar 4000 provides a wide variety of flavor choices to suit every palate. From the refreshing Banana Ice to the complex Dewberry, the flavor profiles are not only diverse but also incredibly well-crafted. Each one offers a unique vaping experience that's rich in taste and satisfying to the core.
Pricing is another area where the Pop HIT Vape Bar 4000 excels. With a cost that falls comfortably under $20, it provides an extraordinary vaping experience that's also incredibly budget-friendly. The packaging itself is a delight, reflecting the flavor within, and adding a splash of color to your vaping routine.
FAQs
1.Do Pop Vapes have nicotine?
Yes, all Pop Vapes, including the original Pop Disposable Device, use e-liquid that has nicotine. All US store disposable vape models have a 5% nicotine concentration, while UK and CA models only have a 2% nicotine concentration.
In the past, Pop Vapor used to offer 0% nicotine concentration on their original Pop Disposable Devices, although it was discontinued and was not revived again.
2.Can you refill a Pop Vape?
All models of Pop Vapor devices, even their rechargeable Pod Devices, are non-refillable. Several models are rechargeable, such as the Pop Glow and Pop Box, so that you can reliably finish their high-capacity tanks.
The POP HIT Original is not refillable; it is a closed pod system, which means that you need to replace the pod once it is empty.
3.How long do pop hit vapes last?
The Pop Hit Bar Pod Device features an incredible 12.0ml e-Liquid capacity which can last up to approximately 4000 puffs! The Pop Hit Bar is a throwback to the old school style automatic batteries with a new modern design.