Introducing Sports Vape: Where Quality Meets Variety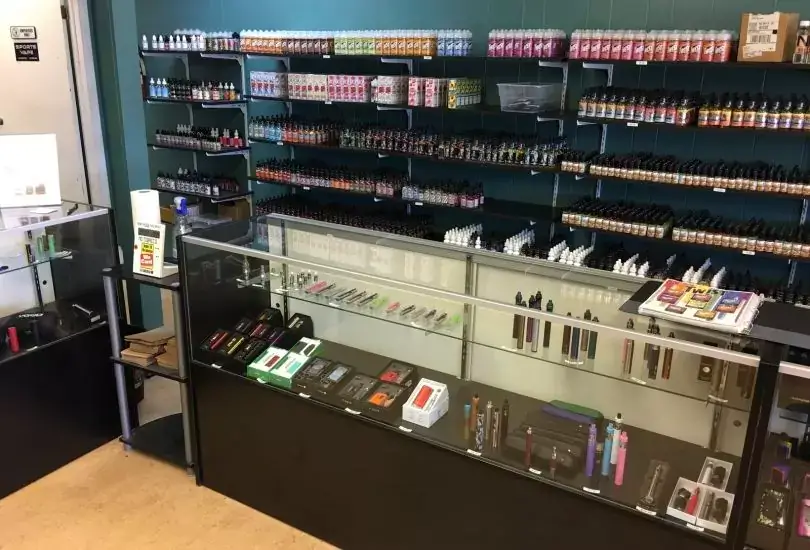 This store is one of the best selling vape stores located in the United States,they deal in really awesome vape products in various brands and kinds. The company deal in the sales of diverse brands of e-cigs and in addition to this, they deal in varieties of sports apparels and accessories, and they also have a very exceptional oxygen bar! Sports vape is greatly known for the fact that they have a large selection of product, you would rarely not find the exact thing you are looking for with them when it comes to vape products, this makes them the best option for a good vaping experience. It also makes them the first go-to store for people who are looking to quit smoking and switch to vaping. Though their products come in prices that are quite higher than those of some other vape stores, you are going to get the value for your money. Talk about their customer care service too, it is quite superb! They have well-trained attendants who are very honest and are always on standby to put you through, especially when you are new to vaping. The store is a very awesome and amazing one. The products available at Sports vape include Weeds, Vapes, Weed Vaporizers, Wick, Smoking Cessation Devices, amongst others.
Store Information
Website: http://www.sportsvapefargo.com/
Location: South Plaza Shopping Center, 1621 S University Dr #3, Fargo, ND 58103, United States
Phone: +1 701-566-8762
Operating Hours
Mon 10:00 AM – 10:00 PM
Tue 10:00 AM – 10:00 PM
Wed 10:00 AM – 10:00 PM
Thu 10:00 AM – 10:00 PM
Fri 10:00 AM – 10:00 PM
Sat 10:00 AM – 10:00 PM
Sun 12:00 PM – 6:00 PM
Sports Vape:Pros and Cons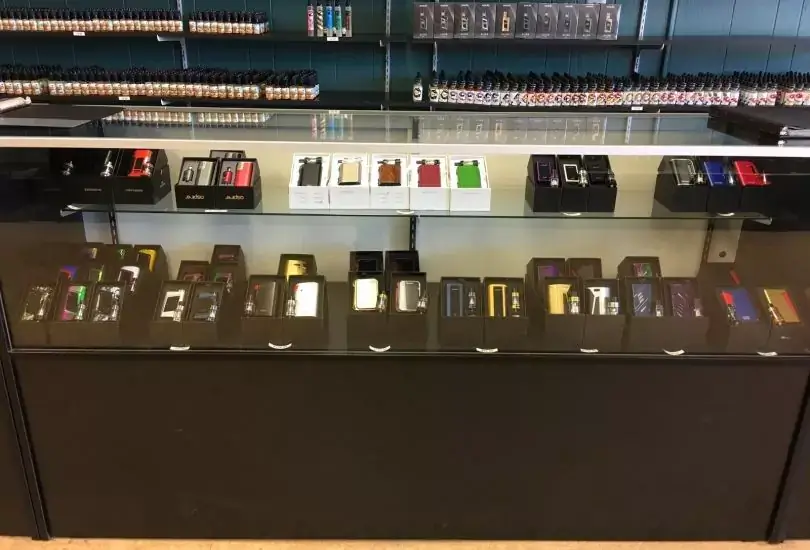 Pros
A Trusted Destination: Sports Vape is a trusted name in the vape community, consistently delivering products from reputable and original brands. Located in the United States, it's a sought-after destination for vaping enthusiasts seeking top-quality products.
Impressive Collection: The sheer variety of products available at Sports Vape is truly remarkable. Their extensive collection covers a wide range of vaping needs, ensuring you'll likely find exactly what you're looking for without needing to search elsewhere.
Quality Assurance: Quality is paramount at Sports Vape. They meticulously curate their inventory, dealing exclusively with trusted brands and products that undergo rigorous laboratory testing. This commitment to quality ensures that you're only getting safe and reliable vaping products.
Top-Notch Customer Care: Exceptional customer service is a hallmark of Sports Vape. Their well-trained attendants are readily available to guide you through their products and provide assistance whenever needed. This feature is especially beneficial for newcomers to the vaping scene.
One-Stop Shop: Tired of hopping between different stores in search of various vaping essentials? Sports Vape offers a comprehensive solution with their wide-ranging collection. From e-cigs to accessories, finding all you need in one place has never been easier.
Cons
Every rose has its thorns, and Sports Vape is no exception. While its strengths are undeniable, the store's primary drawback is its relatively higher pricing compared to some competitors. If budget-friendly options are your priority, you might find it challenging to accommodate the costs. However, it's important to note that the quality and value you receive often justifies the investment.
Customer Reviews
"Amazing vape shop. I was only in Fargo for a few days and needed salt nic and these guys had an amazing selection of liquid and hardware and they were super friendly. They even care about vaping advocacy which for me is a HUGE deal. This is the kind of vape shop that deserves anyone's business."
"Greats selection of liquids, gear and excellent customer service."
"Excellent service, knowledgeable staff and a great atmosphere."
"Great prices, lots of selection, and the staff is super helpful!"
"My boyfriend and I went there the other day. Walked in and really liked what I saw. The guy we spoke to was very knowledgeable about all of his products. They even have a guy in there that will do coils for you, for free. We walked out with some wire and two bottles of juice. We're insanely happy with our experience and product. We will be back!"
"Great concept! Can't wait for you to be open!"
Final Thoughts
Sports Vape undoubtedly warrants your attention. Despite slightly higher prices, their dedication to quality, broad product range, and outstanding customer service make them a standout choice for discerning vapers seeking a premium journey. With an impressive inventory encompassing Weeds, Vapes, Weed Vaporizers, Wicks, and Smoking Cessation Devices, whatever you seek is likely nestled in their diverse selection. When selecting a vape store, prioritize trusted brands and a quality commitment – both of which Sports Vape embodies. For authenticity, variety, and exceptional service, it's an ideal option. Embrace a new realm of vaping excellence by exploring Sports Vape today.