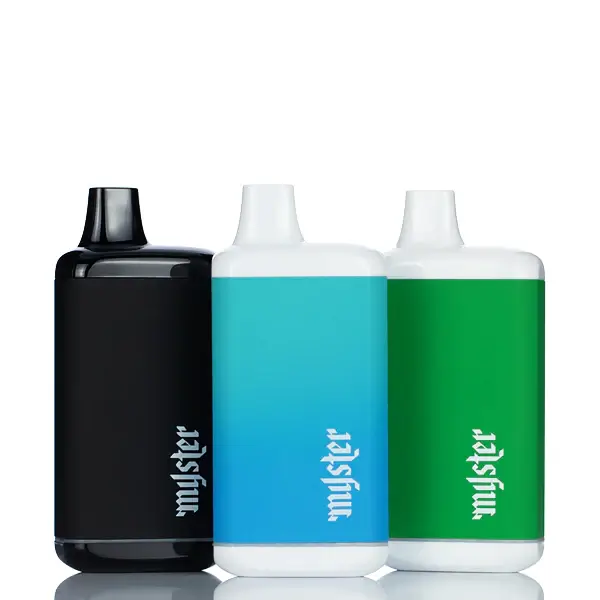 The Pinnacle of Discretion: SlickBox's Masterstroke In today's vaping landscape, the SlickBox by Myster is not just another device.Its unique design feature—that of looking like a disposable vape—makes it a standout in the realm of discreet vaping. If you're someone who values privacy and discretion, this device has got you covered. And while its outer shell may look simple, the inner workings are anything but.
Design and Build Quality
Secrecy and Safety: The Magnetic Lock Your cartridge isn't just attached; it's sealed in by a powerful magnetic lock. This ensures that your cartridge stays concealed and secure, allowing you the freedom to vape without any worries. The magnetic closure adds an extra layer of safety, giving you peace of mind during your discreet vaping sessions.
Your Stealth Companion: Elevate Your Vaping in Secret Let's get this straight: the SlickBox is the James Bond of vaporizers. With a design reminiscent of the Davinci Artic, it's engineered for secrecy and sophistication. Once your cart is screwed into the base, the body of the SlickBox fits over it, enveloping your cartridge in a cloak of discretion. It's no longer just a vaping device; it's your personal stealth companion, designed to give you the freedom to enjoy your sessions, wherever and whenever, without drawing attention.
Performance
Magnetic Bottom Cap and 510 Threading One of the device's hidden treasures is its magnetic bottom cap that seamlessly attaches to the base, concealing the 510 threading. This enables it to accept a variety of cart sizes, from 0.5g to a full 1g, granting you the flexibility to choose your poison. You're no longer restricted by device compatibility; the world of 510 threaded cartridges is your oyster.
Your Puff is Your Command It's not just about the look and the compatibility; it's also about user-friendliness. The SlickBox eliminates the need for any buttons by incorporating a draw-activated firing mechanism. Want to change the voltage? Three quick puffs. Need a preheat function? Two quick puffs. You control the device entirely through your breathing, making it one of the most intuitive devices out there.
The Powerhouse: The Technicalities Let's break down the features that make this product a stellar option for any vaper:
A potent 650mAh battery that ensures you can vape for extended periods without frequent recharges.
A robust magnetic base to ensure your cart stays in place, eliminating the risk of it becoming unthreaded.
510 thread compatibility, opening up a world of choices when it comes to selecting your preferred cartridges.
Variable voltage settings, allowing you to tailor your vaping experience to your personal preference.
A handy pre-heat mode, perfect for those colder days or thicker oils.
USB-C fast charging capability, so you're never out of action for long.
Outshining the Predecessor: SlickStick vs. SlickBox If you're familiar with Myster's earlier offering, the SlickStick, you'll find the SlickBox to be a substantial upgrade. Not only is it larger, but it also packs a more robust 650mAh battery, making it far more enduring. Plus, its capacity to fit up to 2g carts adds another layer of versatility to an already versatile device.
Customer Reviews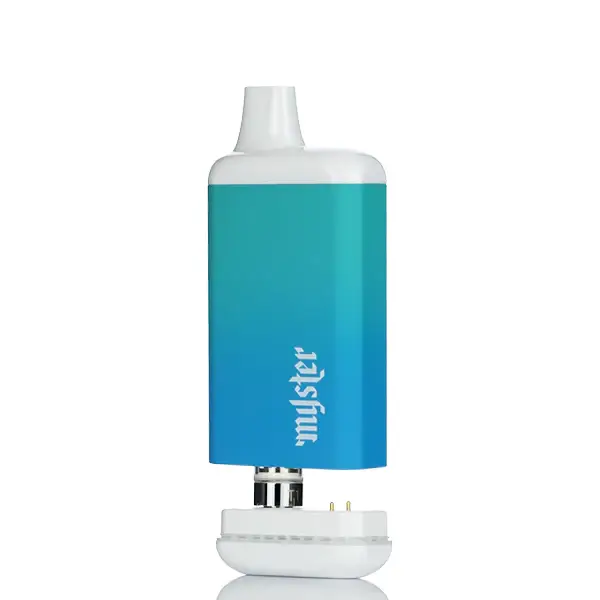 "I have owned this thing for a little over two months now and it's been doing great. I've dropped it on hard concrete probably 10 times over and I haven't noticed any damage besides a scratch or two. As for it's performance, it hits smooth and is intuitive to use. A quality battery."
"I LOVE this! I bought one for me and my husband off the recommendation from a coworker. It's cute, discreet, looks like a tobacco mod which makes it easier to hit in more open areas. Highly recommend to everyone! I may even order a couple more for Christmas gifts this year."
"Oh my god this is literally so fucking cool I have never gotten so much seratonin from a battery in my life it's feels so smooth and the magnets work awesomely and switching voltage , turning on and off is super easey I love it"
"This is a fire ass battery!! I already pre ordered the Pype but I may want to buy another slick box because of how good this item is!!!"

"Love the box, battery is great and the fit and feel is great. I bought the white which is starting to yellow a bit (oh well)."
"I put these up against pulsar's and 3g's competitors. Love this device and this brand!"
In Conclusion
The penjamin vape SlickBox offers an unparalleled experience for those who value discretion without sacrificing power or versatility. It's not just a device; it's a lifestyle choice, a sophisticated companion for your vaping journey. With its ingenious design, potent battery, and user-friendly features, the SlickBox effortlessly stands out in an overcrowded market. If you're on the hunt for a device that ticks all the right boxes, the penjamin vape SlickBox could very well be the game-changer you've been waiting for. Don't just vape; vape smart, vape discreetly, vape SlickBox.