Vaping has become a popular alternative to traditional smoking, but for many, it's not just about the experience; it's also about discretion. Enter discreet vape devices, meticulously designed to provide an inconspicuous and user-friendly way to enjoy your favorite e-liquids or concentrates. These devices are compact, lightweight, and engineered to produce minimal vapor and odor, making them ideal for those who want to vape without drawing unnecessary attention.
In this article, we'll introduce you to the top 8 discreet vape devices that combine style and performance seamlessly. From cutting-edge innovations to timeless classics with a modern twist, these devices cater to a wide range of preferences and vaping styles. Whether you're an experienced vaper looking for an upgrade or a beginner exploring the world of vaping, these discreet vape devices promise an elevated and discreet vaping journey like never before.
Top 8 Discreet Vape
1. Pax Era Pro: Leading the Way in Discreet Innovation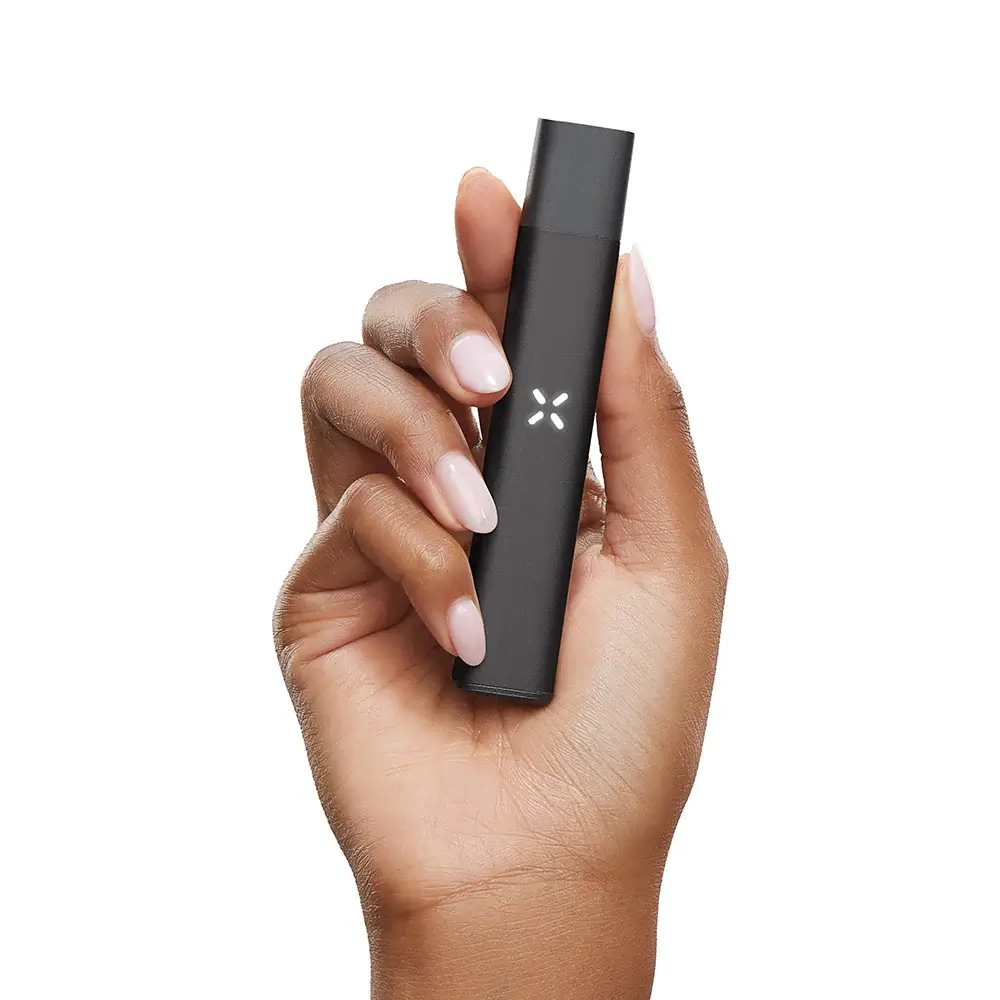 Cutting-Edge Pod System Design with Premium Feel
Precise Temperature Control Enhancing Flavor
Seamless Customization via Intuitive App Integration
Specs
Compatible With: Pax Era Pods (Extract)
Dimensions: Height: 3.1" (4" with Pod)
Width: 0.73"
Depth: 0.4"
Weight: 0.63 oz
Haptic Feedback: Yes
Pod Memory: Yes
Battery: Approx. 4 hours
Battery Life: Up to 90 minutes
Charging Time: 45 minutes
Temperature Range: 520°F to 790°F
Temperature Display: Color-changing LED
The Pax Era Pro, a true game-changer in the realm of cannabis oil vaporizers, has emerged. As the pinnacle of intelligent vaping technology from the renowned portable vape innovator, it offers unparalleled control, stability, and potency. Building upon the revolutionary Pax Era, this device takes the experience to new heights. Loaded with an array of features, using the Pax Era Pro is an absolute delight, promising an elevated vaping journey like never before.
2. Suorin Edge: The Epitome of Sleek Elegance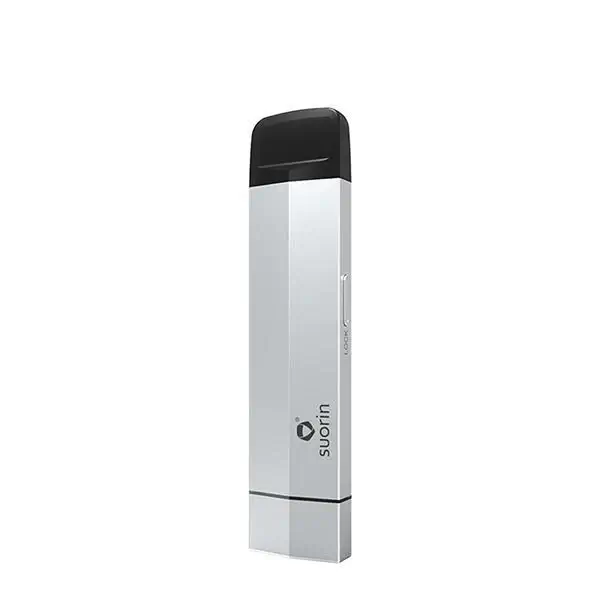 Ultra-Portable, Sleek, and Ergonomic Design
Convenience of Replaceable Battery for Prolonged Use
Versatility Offered by Refillable Cartridges
Specs
All-in-One Design
1.5mL Juice Capacity – Refillable Pod (Not Included)
230mAh Rechargeable Battery – Removable Design
Maximum Wattage Output: 10W
Voltage Output Range: 3.3-4.2V
Direct Voltage-Based Output
Draw-Activated Firing Mechanism
Futuristic & Sleek Design
Ergonomic Holster Clip
Suorin EDGE Refillable Cartridge System
1.4ohm Coil Resistance
LED Battery Light Indicator
Type-C Charging Port – 450mA Current – 30 Minutes For Full Charge
Available in Black, Silver, Gold, Living Coral, Red, Blue
The Suorin Edge epitomizes sleek elegance, combining stunning design with unbeatable functionality. Its ultra-portable, ergonomic build fits effortlessly into your lifestyle. With a replaceable battery for extended use, you'll enjoy uninterrupted vaping sessions. The added perk of refillable cartridges adds versatility, allowing you to explore a variety of flavors with ease. Suorin Edge isn't just a vape; it's a statement of style and convenience, elevating your vaping experience to new heights.
3. JUUL C1: Iconic Style Meets Advanced Discreet Functionality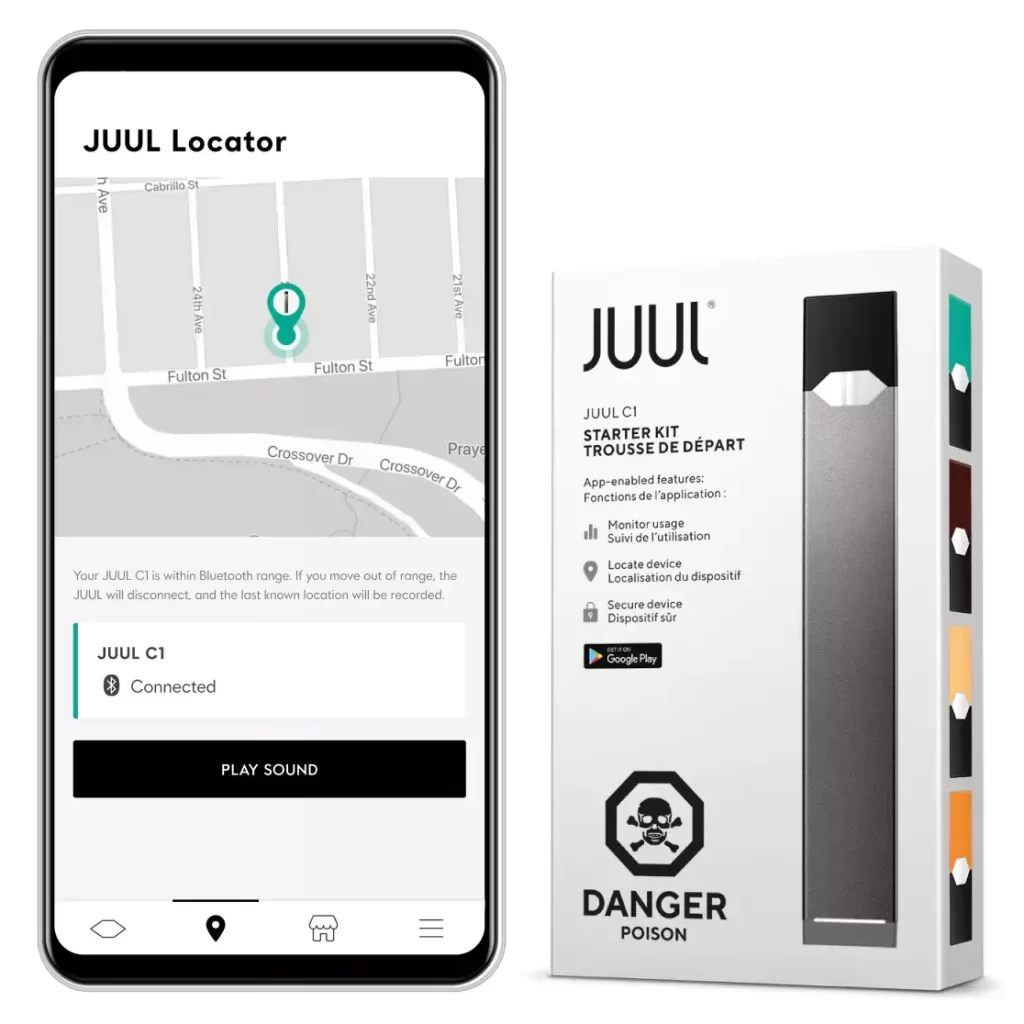 Minimalist Aesthetic with Iconic JUUL Design
Smart Bluetooth Connectivity for User Insights
Effortless Magnetic Charging for On-the-Go Vaping
Specs
Closed pod system
280mAh Built In Battery
Colour: Slate
Made in the USA
Inhale Activation
Utilises Nic Salt Pods
Connects to Android Juul app
Meet the JUUL C1, where iconic style seamlessly integrates with advanced discreet functionality. Its minimalist aesthetic boasts the classic JUUL design, embodying simplicity and elegance. But that's not all – the smart Bluetooth connectivity adds a modern twist, providing insightful usage data for your convenience. With effortless magnetic charging, your on-the-go vaping experience is effortlessly powered up. JUUL C1 is more than a device; it's a statement of sophisticated vaping that merges timeless design with cutting-edge features.
4. SMOK Novo X: Compact Powerhouse for Discerning Vapers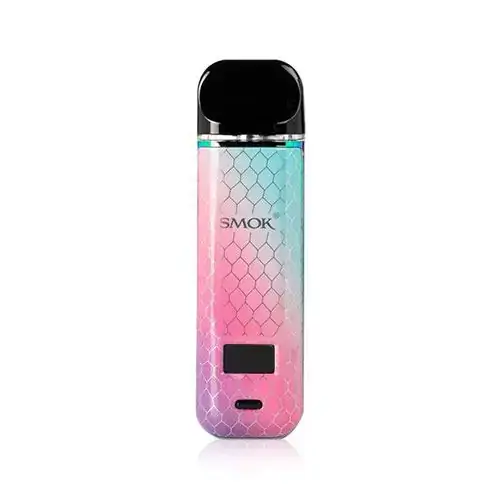 Classic Novo Series Compactness with Added Features
Extended Battery Life for Longer Sessions
Draw-Activated Mechanism for Instant Gratification
Specs
92 x 26.5 x 16.5mm Dimensions
2ml Liquid Capacity
50.2g Weight
800mAh Integrated Battery
1-25W Power Output
0.4 – 3.0 Ohm Resistance Range
Pod Type:

Novo X DC 0.8 Ohm MTL Pod
Novo X Meshed 0.8 Ohm Pod

Side Fill System
Introducing the SMOK Novo X: a compact powerhouse designed for discerning vapers. Building upon the classic Novo Series compactness, this device comes with a range of added features to elevate your vaping experience. The extended battery life ensures longer and more satisfying sessions, while the draw-activated mechanism offers instant gratification with every inhale. The Novo X isn't just a vape; it's a compact marvel that brings convenience, performance, and style together in one exceptional package.
5. Innokin EQ FLTR: Nostalgic Design Meets Modern Vaping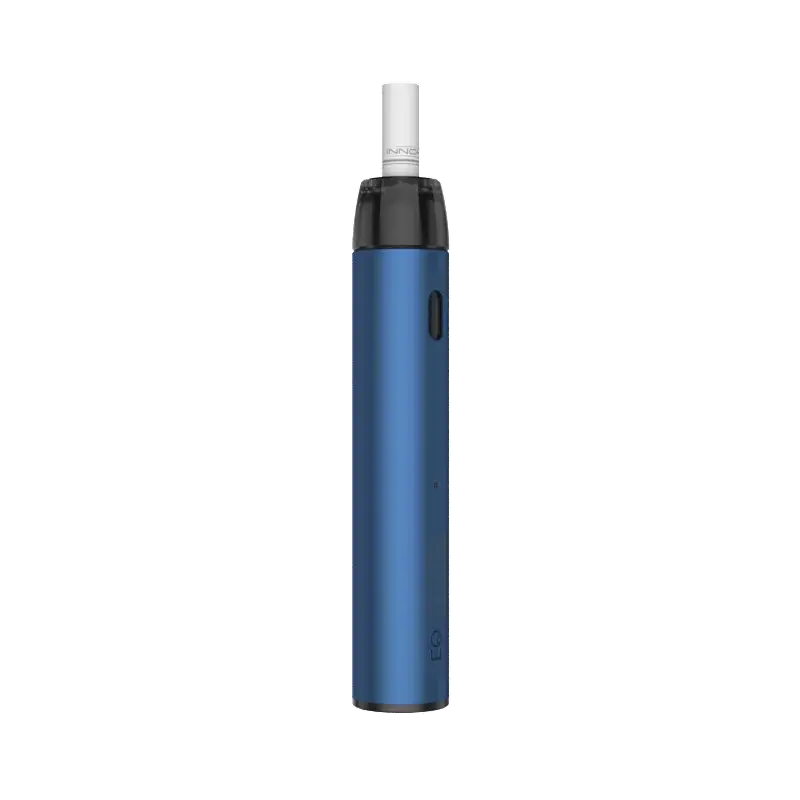 Resonates with Traditional Filter Cigarette Aesthetics
Soft Tip Provides Familiar Comfort while Vaping
MTL Excellence in Flavor and Vapor Production
Specs
Device Dimensions: 78.1*φ16.8
2ml Pod Capacity
KAL Coil Material
Compatible Sceptre Coils
400mAh Internal Battery
Minimum / Maximum Wattage: 7W-9.5W(1.2ohm S coil)
Minimum / Maximum Voltage: 3V-3.5V
Cut-off Time: 10S
Resistance range: 0.8ohm ~ 3.0ohm
Aluminum Alloy Body Material
Micro USB Charging
The Innokin EQ FLTR bridges nostalgia and innovation effortlessly. Embracing the aesthetics of traditional filter cigarettes, its soft tip offers a comforting touch during vaping. The MTL experience is top-notch, delivering remarkable flavor and vapor. For those seeking a modern twist on familiar sensations, the EQ FLTR is a testament to the best of both worlds.
6. Uwell Caliburn G: Time-Tested Design Enhanced for Vaping Enthusiasts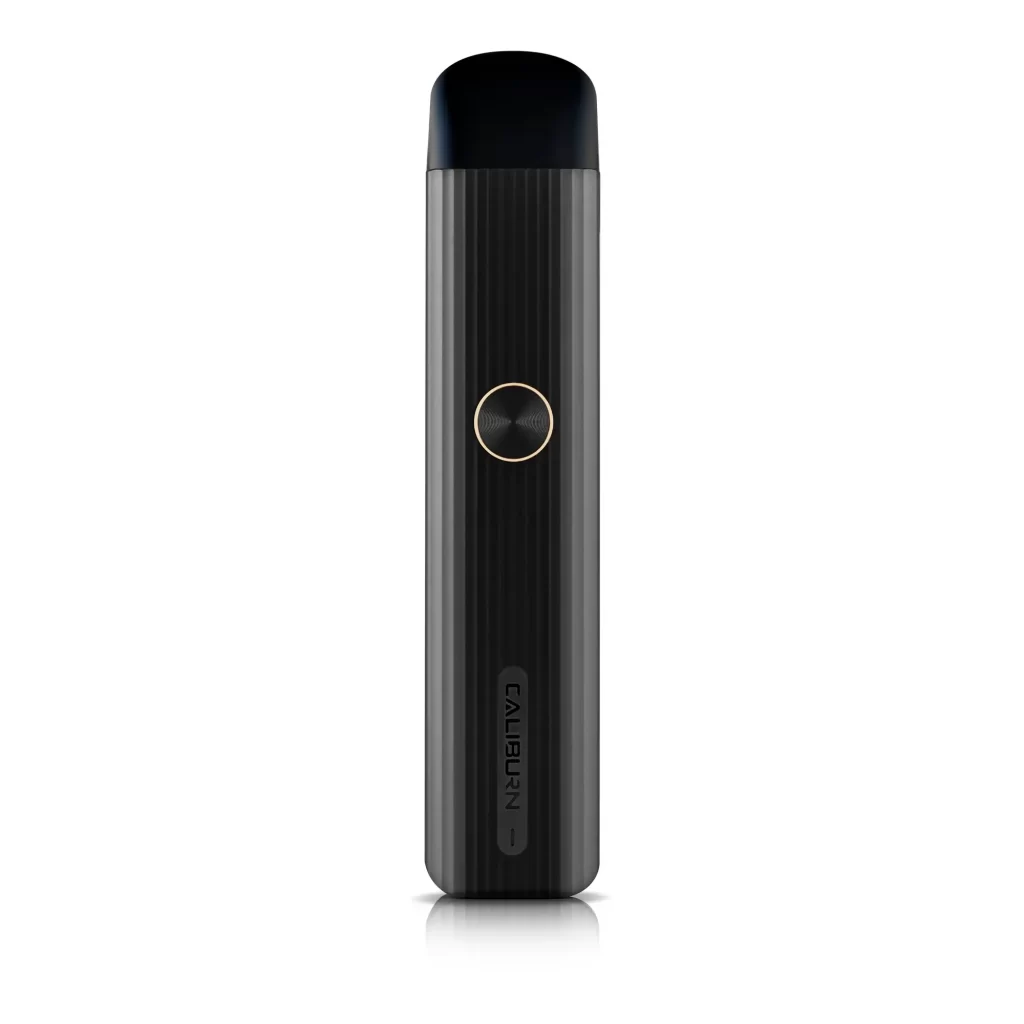 Enhanced Version of the Much-Loved Classic
Interchangeable Coils for Versatile Vaping Styles
Dual Firing Mechanism Ensuring Convenience
Specs
Size: 108.3 x 22.5 x 12.6mm
Pods Capacity: 2ml
Battery Capacity: 690mAh
Pod Coil Resistance: 1.0 ohm
Power Output: 15W
Charging Type: USB Type-C Fast Charging
Charging Current: 1.5 A
Refillable Pods
Ideal for MTL Vaping
The Uwell Caliburn G takes a time-tested design and elevates it for vaping enthusiasts. This enhanced version of the beloved classic brings versatility to the forefront with interchangeable coils that cater to various vaping styles. The dual firing mechanism adds a layer of convenience, making every vaping session a breeze. Uwell has managed to capture the essence of the original and enhance it, creating a Caliburn G that's a must-have for those who appreciate innovation and functionality in their vaping experience.
7. Aspire AVP Pro: Merging Aesthetics and Performance Gracefully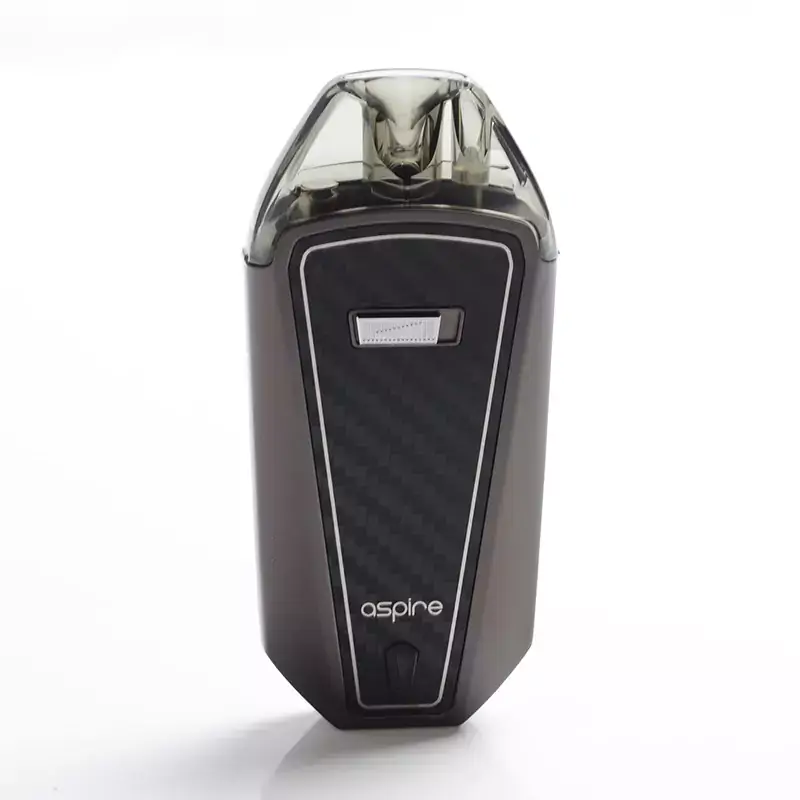 Aesthetically Pleasing Metallic Design for Elegance
Adjustable Wattage Providing Tailored Vaping Experience
Precise Airflow Control Resulting in Smooth Draws
Specs
Liquid capacity 2ml
Coil material: Kanthal AF
Bypass output mode
Height: 96mm
Width: 44mm
Thickness: 17mm
Built in battery capacity 1200mAh
The Aspire AVP Pro flawlessly blends aesthetics and performance. Its metallic design exudes elegance, elevating your vaping experience. With adjustable wattage, you can personalize each puff to perfection. The precise airflow control ensures every draw is smooth and satisfying. For those who appreciate both style and substance, the AVP Pro is a remarkable choice that beautifully marries form and function.
8. GeekVape Wenax K1: Streamlined Aesthetics Meets User-Friendly Features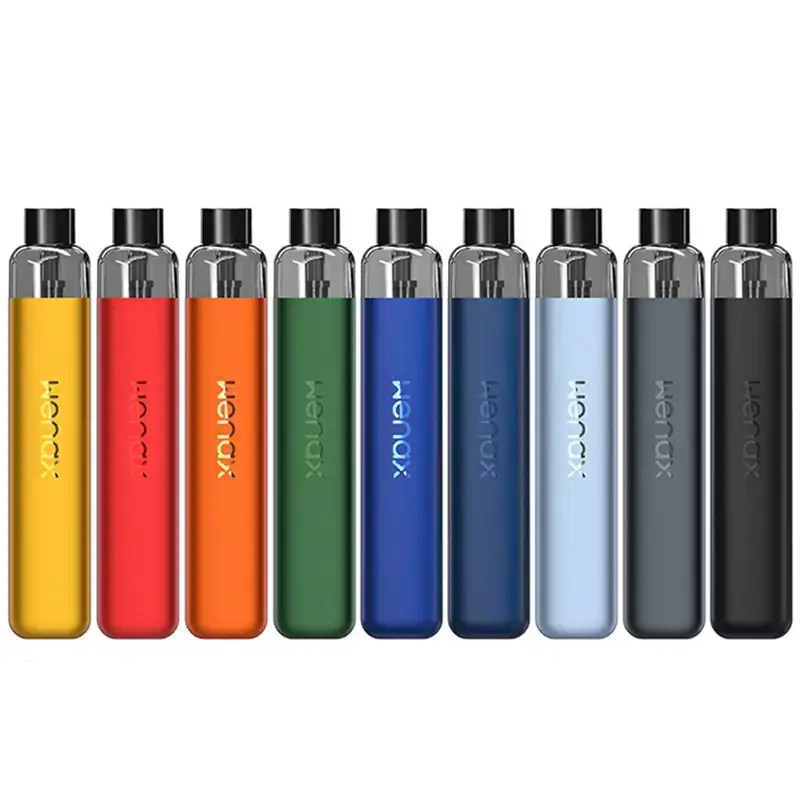 Sleek Tube Design with Modern Touches
Effortless Auto-Draw Mechanism for Easy Vaping
Compatibility with Both Regular and Nic Salt E-liquids
Specs
Dimensions: 114.6*21.6*11.5mm
Power output: 9-16W
Battery capacity: 600mAh
Pod capacity: 2ml
Charging specification: USB-C charging port
Weight (excluding e-liquid): 32g
Auto draw
MTL inhale
The GeekVape Wenax K1 seamlessly blends streamlined aesthetics with user-friendly features. Its sleek tube design, accented with modern touches, is a sight to behold. Vaping has never been easier with the effortless auto-draw mechanism, allowing for a hassle-free experience. Noteworthy is its compatibility with both regular and nic salt e-liquids, catering to various preferences. The Wenax K1 is more than just a vape; it's a harmonious fusion of style and functionality that ensures an enjoyable and versatile vaping journey.
In Conclusion
The world of vaping has evolved to offer a range of discreet vape devices that combine style with exceptional performance. These top 8 discreet vape devices are a testament to innovation, catering to the needs and preferences of discerning vapers.
Whether you're a seasoned vaper or just starting your journey, these discreet vape devices provide a discreet and stylish way to enjoy your vaping experience. Elevate your vaping journey with these devices, and discover the perfect blend of style and performance in every puff. With the right discreet vape device in hand, you can enjoy your vaping sessions without drawing unnecessary attention, making it a choice that resonates with both seasoned enthusiasts and newcomers alike.