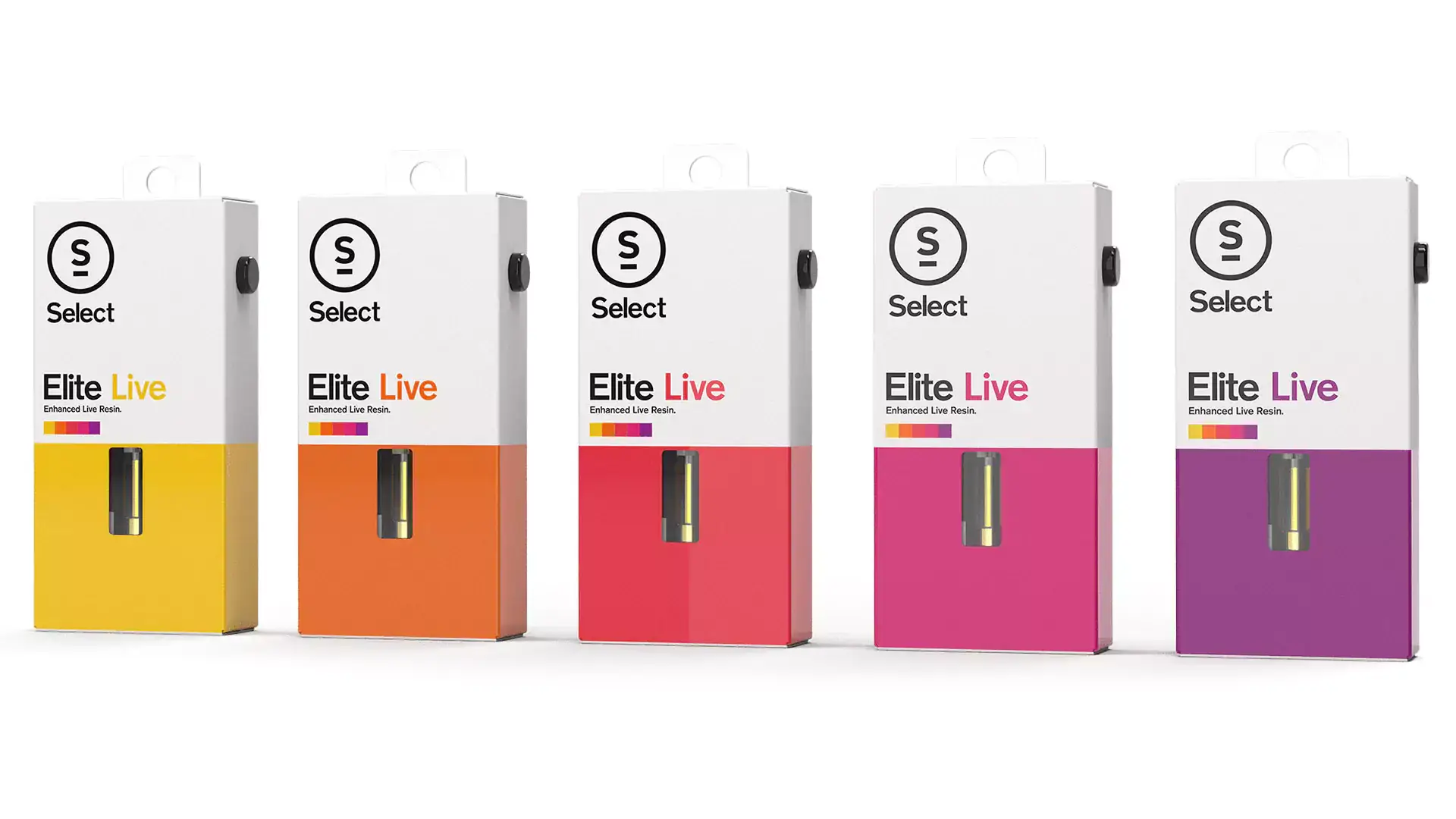 When it comes to navigating the ever-expanding vaping market within the cannabis realm, finding reliable and high-quality options can be a daunting task. That's where the Elite Live line from Select comes in, shining as a beacon of excellence in a sea of choices. The vaping landscape has seen its fair share of ups and downs, with subpar experiences tarnishing the reputation of some products. However, Select has not only recognized these concerns but has taken them head-on to deliver a vaping experience that truly stands out.
Why is Select Vape so Popular?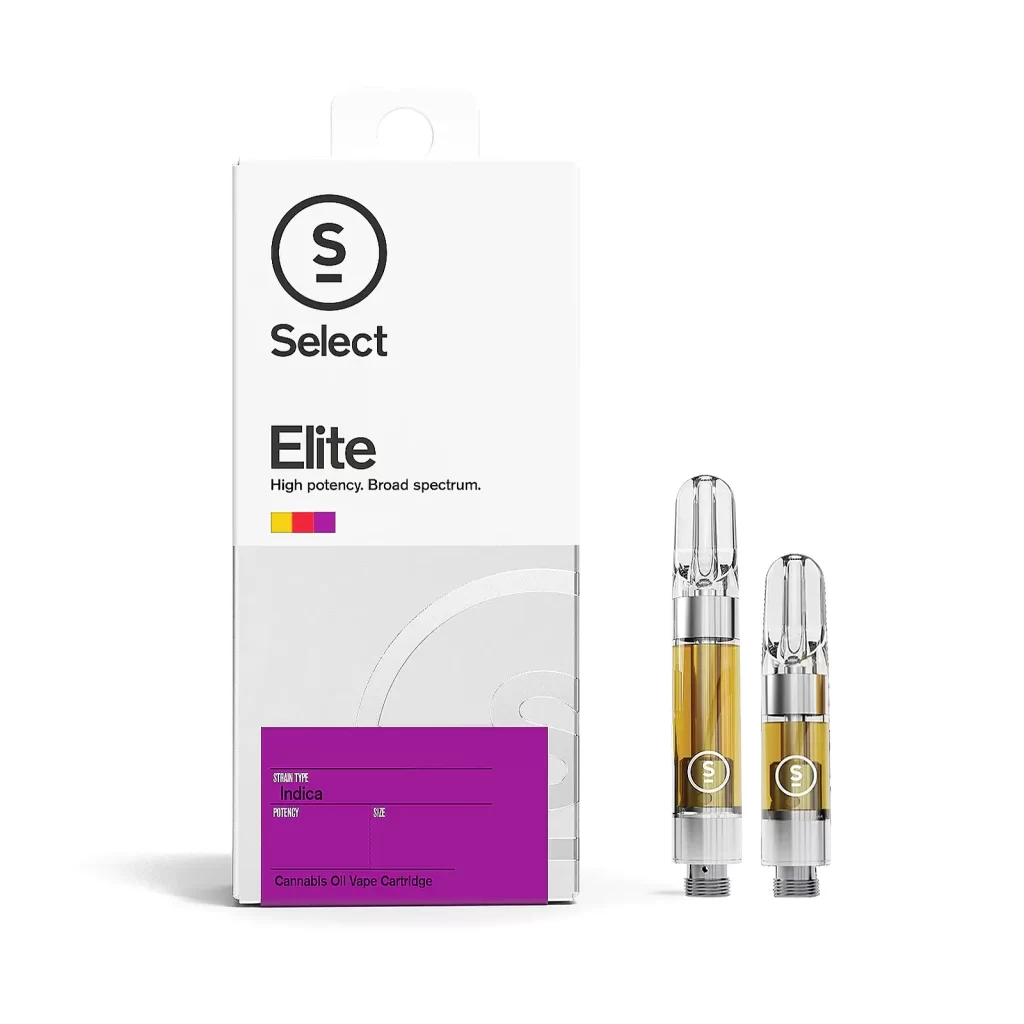 What sets Select apart is their dedication to not just meeting, but exceeding expectations. By utilizing live resin enriched with freshly harvested terpenes, their Elite Live line offers a level of flavor and concentration that redefines premium quality. Each puff is a testament to their commitment to craftsmanship and excellence. The choice of using live resin adds an authentic touch, creating a vaping experience that is reminiscent of the actual flower's sensory delight.
Select's reputation is well-deserved, with their Elite line making waves in the cannabis vape oil industry. Owned by Cura Cannabis Solutions, a prominent player in the cannabis market, Select has established itself as a West Coast leader. They've not only mastered cannabis vape products, but also offer a diverse range, from CBD/THC tinctures to edibles. Their Select Elite cannabis oil vape cartridges are a highlight, delivering potent and true-to-strain high effects alongside captivating natural flavors.
In an industry where quality and consistency can be elusive, Select's commitment to crafting exceptional vaping experiences is a breath of fresh air. With their impressive range of products and dedication to excellence, it's no surprise that Select has garnered a loyal following and industry recognition.
Highlights
Produced by one of America's biggest cannabis brands
The Elite line includes Select's highest-potency vape cartridges
Available in 0.5g and 1g options
Compatible with standard vape cartridges
Average prices are $30 for 0.5g and $60 for 1g
Instantaneous effects are one of the highlights of Select Elite cartridges. Upon inhalation, users can expect to feel the effects almost immediately. However, it's worth noting that the primary effects wear off after around an hour. Despite the relatively short duration, the potency of the effects during this time is undeniable. The Platinum Kush strain's indica properties shine through, making it an effective choice for those seeking relaxation and sleep aid.
Price
Select Carts come in various sizes, and their 1g cartridges are priced at around $60. While the 0.5g carts fall in the range of $30 to $40. Keep an eye out for discounts on platforms like WeedMaps to make the most of your purchase. The availability of Select vape carts in legal states, along with the possibility of discounts, adds to the appeal of these products.
What Can We Expect From Select Vape ?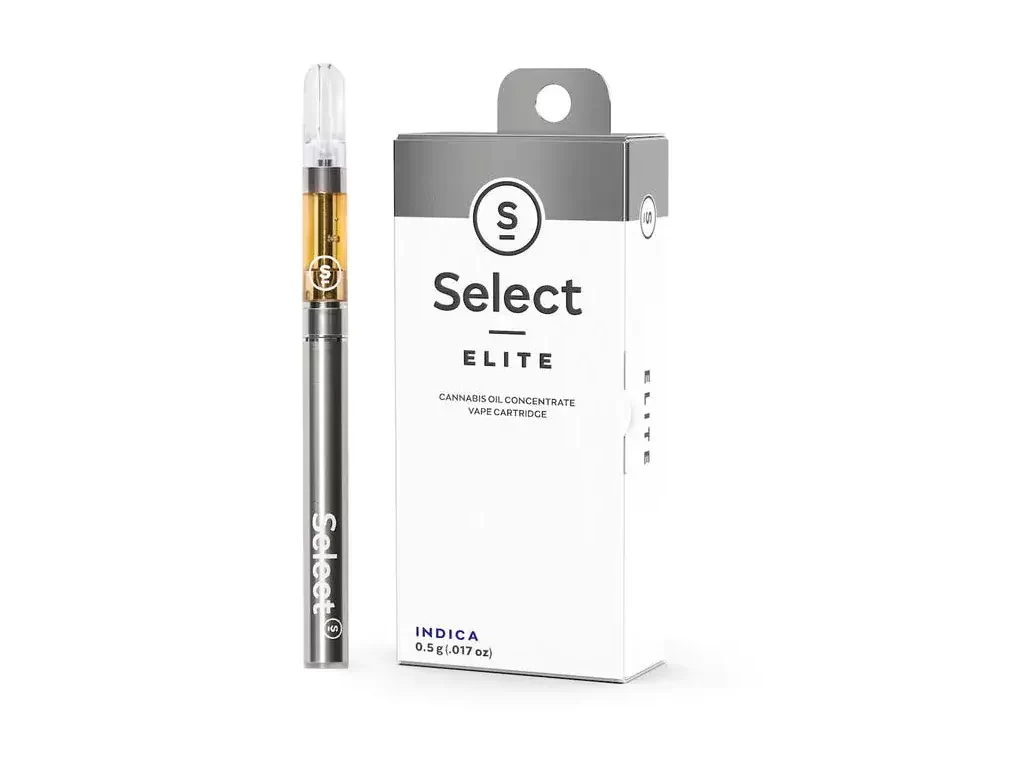 Effects and Strength: The effects of the Select Elite Platinum Kush vape cartridge showcase the strain's indica dominance. Users can anticipate a soothing body high and a calming mental state that eases the mind. This strain's ability to induce relaxation and relieve stress is commendable, making it an excellent choice for those seeking relief after a long day. The balanced head and body high, rated at 8.5/10 for both, highlight the well-rounded nature of this vape cartridge.
Flavor Profile and Activation Time: The Select Elite Platinum Kush vape cartridge captures the strain's signature sweet and earthy flavor reasonably well. While the terpenes could have been more pronounced, the vape still offers an enjoyable taste. The vapor itself is light and smooth, without causing discomfort upon inhalation. With a high THC concentration, the fact that the vapor wasn't harsh is impressive.
Convenience: Select Vape places a strong emphasis on convenience. The Select battery's longevity on a single charge is impressive, lasting for days. Priced at around $10, it's a cost-effective accessory that complements the vape cartridges perfectly. The instant activation of the vape, coupled with the long-lasting effects, offers an excellent vaping experience for all types of consumers. Discretion is also a key factor, as the vape's design is standard yet discreet, making it ideal for on-the-go use.
FAQs About Select Vape
1.What Are Select Elite Carts?
Select elite carts offer a potency of typically 80%-95% THC. Available in 0.5g or 1g. Select elite carts are made with broad-spectrum oil and are standard 510-thread vape carts.

2.What Are Platinum Carts?
The platinum flowers used for the Select Platinum Cart are lime green and plump, with prominent orange hairs and a platinum coating thanks to the abundance of THC crystals.

3.How Do I Hit A Select Dab Pen?
To hit a Select dab pen all you have to do is put it to your mouth and inhale. You should see the indicator light up blue, yellow, or green (depending on your setting) for up to five seconds of the continuous draw. After five seconds, the light will blink several times telling you to stop inhaling.

4.Select Elite vs Select Elite Live
Select Elite Live is infused with freshly harvested live resin terpenes, Select Elite offers broad-spectrum vape oil with no live resin.
In Conclusion
Select Vape's Elite Platinum Kush vape cartridge is a testament to the brand's commitment to quality and excellence. While the terpene profile could be more pronounced, the cartridge delivers a satisfying and potent vaping experience. The convenience of the Select battery, along with the swift activation and enduring effects, adds to the allure of these products. With a focus on offering both variety and potency, Select Vape remains a frontrunner in the cannabis vaping market. Whether you're a daily or occasional consumer, the Select Elite Platinum Kush cartridge offers a taste of relaxation and soothing effects that can be enjoyed at your own pace.