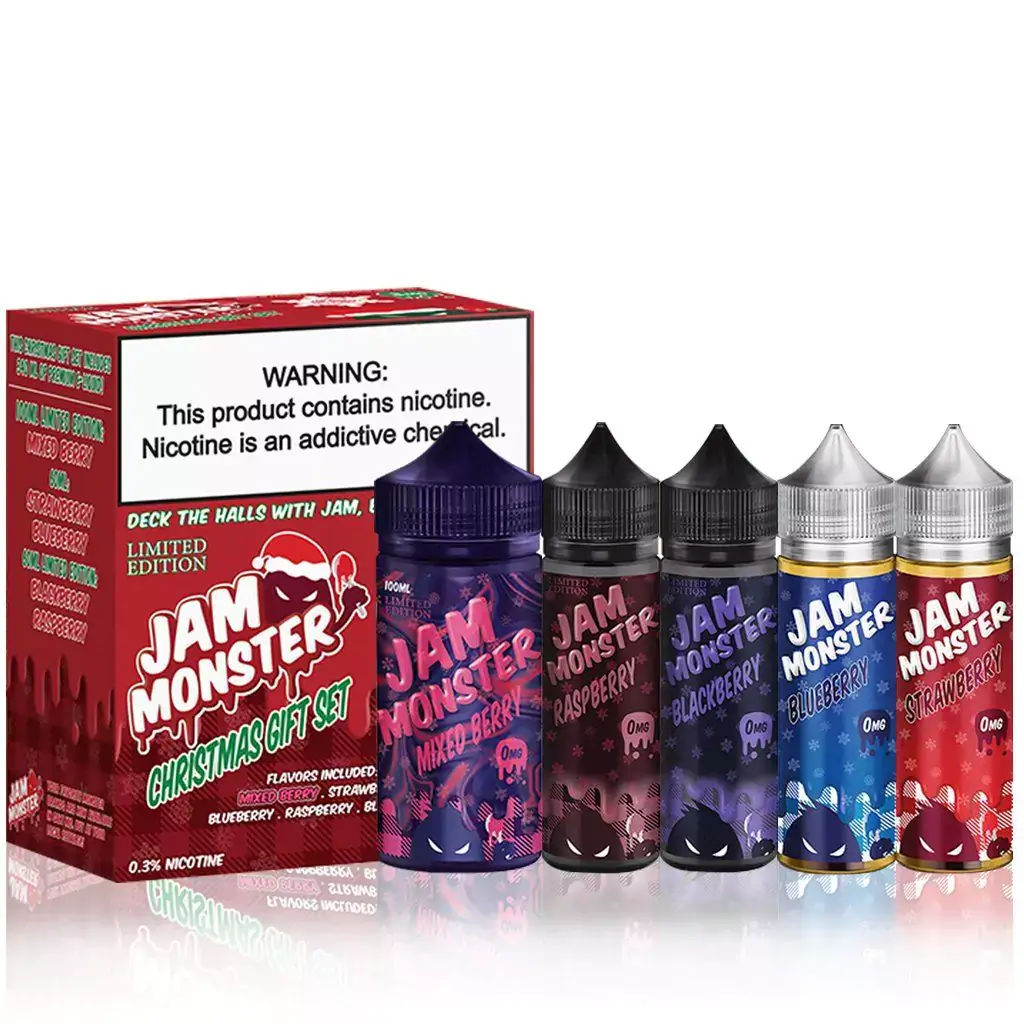 Jam Monster is a name that resonates with vapers who appreciate the art of blending flavors to create an exceptional vaping experience. With a range of e-liquids that capture the essence of fruity jams spread over warm buttered toast, Jam Monster has carved a niche for itself in the world of vaping. In this review, we'll delve into the pros and cons of Jam Monster vape juice, explore their packaging and design, discuss their PG/VG ratio and nicotine options, and take a closer look at their top 5 e-liquid flavors.
Pros of Jam Monster Vape Juice
Three Delicious Fruity Jam-and-Toast Flavors: Jam Monster offers a trio of delectable e-liquid flavors, each inspired by a classic fruity jam. Whether you prefer the sweetness of strawberry, the richness of blueberry, or the boldness of grape, there's a flavor to satisfy your taste buds.
High-VG E-Liquids Offer Great Vapor Production: Jam Monster e-liquids have a high VG (Vegetable Glycerin) content, with a PG/VG ratio of 25/75. This composition makes them ideal for cloud-chasing vapers who enjoy thick, voluminous vapor clouds.
Available in 0, 3, and 6 mg/ml of Nicotine: Jam Monster caters to a range of nicotine preferences. Whether you prefer nicotine-free vaping or require a mild or moderate nicotine hit, their e-liquids come in 0, 3, and 6 mg/ml nicotine strengths.
Every Bottle Comes with Cotton Bacon Wick: With every bottle of Jam Monster vape juice, you'll find a bonus – a small pack of Cotton Bacon "Bits." This inclusion ensures you have quality wicking material for your coils, enhancing your overall vaping experience.
Strawberry Flavor is a Delicious E-Juice: Among their flavors, the strawberry jam-inspired e-liquid stands out as a delightful choice. It captures the essence of ripe strawberries and buttered toast, delivering a sweet and comforting vaping experience.
Ideal for Longer-Term Vapers with a Sweet Tooth: Jam Monster's e-liquids are tailored for vapers who appreciate long-term enjoyment and have a penchant for sweet, fruity flavors.
Cons of Jam Monster Vape Juice
No Smaller Bottles Available: While Jam Monster offers generous 100 ml bottles, some vapers might prefer smaller containers for convenience, portability, or the option to sample different flavors.
Higher Nicotine Levels Would Have Been Good for Newer Vapers: Jam Monster's e-liquids are available in 0, 3, and 6 mg/ml nicotine strengths. While these options cater to many vapers, some newer users may have appreciated higher nicotine levels for a stronger throat hit.
Not Much Variety When It Comes to Flavors: Although Jam Monster excels in crafting jam-inspired e-liquids, their flavor lineup could benefit from more variety to cater to diverse palates.
Packaging and Design
Jam Monster excels not only in crafting flavorful e-liquids but also in their packaging and design. Each bottle is housed in a box adorned with a design that mirrors the flavor of the jam inside. The vibrant colors, such as red for strawberry, blue for blueberry, and green for apple, create an eye-catching and visually appealing presentation. The design cleverly features jam dripping down the bottle, reminiscent of a jam jar with a checkered pattern at the bottom.
One distinctive element of Jam Monster's packaging is the mischievous silhouette of a jam monster holding up a spoon of jam, adding character and charm to the overall aesthetic. Furthermore, each label provides essential information, including the flavor name, nicotine strength, PG/VG ratio, and standard warnings. Additionally, every bottle includes a "born on" date and a batch number, instilling confidence in the product's quality and freshness.
Mixing Options and PG/VG Ratio
Jam Monster e-liquids are formulated with a fixed PG/VG ratio of 25/75, with 75% VG content. This composition firmly places Jam Monster in the realm of e-liquids suitable for longer-term vapers. However, thanks to the dominance of VG, these e-liquids are also compatible with sub-ohm tanks and modern atomizers, offering substantial vapor production.
With a focus on catering to a broad spectrum of vapers, Jam Monster's e-liquids are available in nicotine strengths of 0, 3, and 6 mg/ml. While some may have desired a 12 mg/ml option for newer vapers transitioning from smoking, these e-liquids primarily target vapers who have advanced beyond beginner stages. For those with efficient tanks or atomizers suitable for 75% VG e-juice, 6 mg/ml nicotine strength provides a satisfying vaping experience.
Although Jam Monster's mixing options could offer more variety, the available choices serve their intended audience effectively, ensuring a pleasant and customizable vaping experience.
Top 5 Jam Monster Vape E-Liquid Flavors
Jam Monster – Strawberry Jam: Imagine a delightful blend of ripe, luscious strawberries combined with the comforting richness of buttery toast. This e-liquid mirrors the classic experience of savoring strawberry jam on warm, toasted bread. For those who adore the sweetness of strawberries, this flavor is a delectable choice that evokes a sense of nostalgia and satisfaction.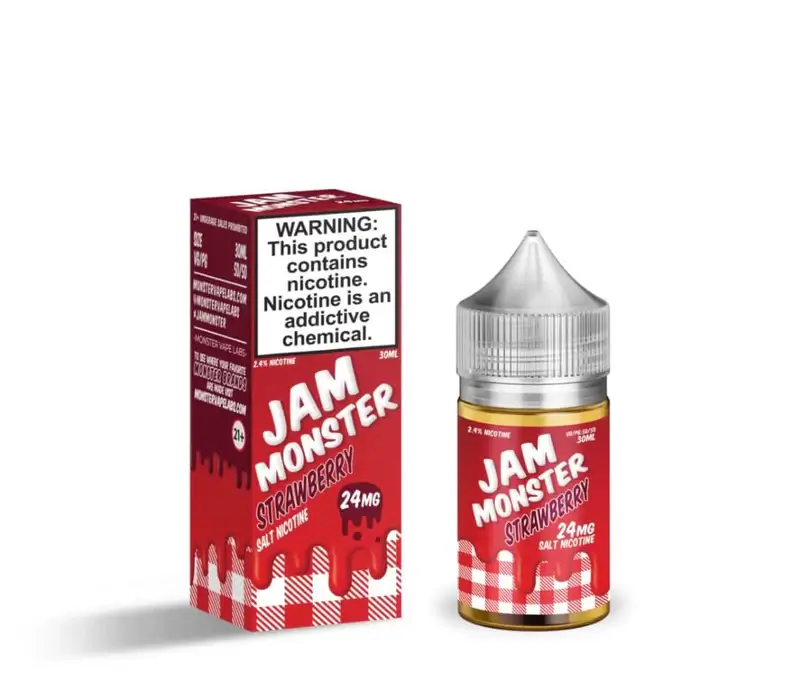 2. Jam Monster – Blueberry Jam: Blueberry enthusiasts rejoice! This e-liquid masterfully combines the natural sweetness of blueberries with the decadent richness of butter and toast. The result is a harmonious blend that delivers a balanced and flavorful vaping experience. If you appreciate the fruity allure of blueberries, this e-liquid is sure to delight your taste buds.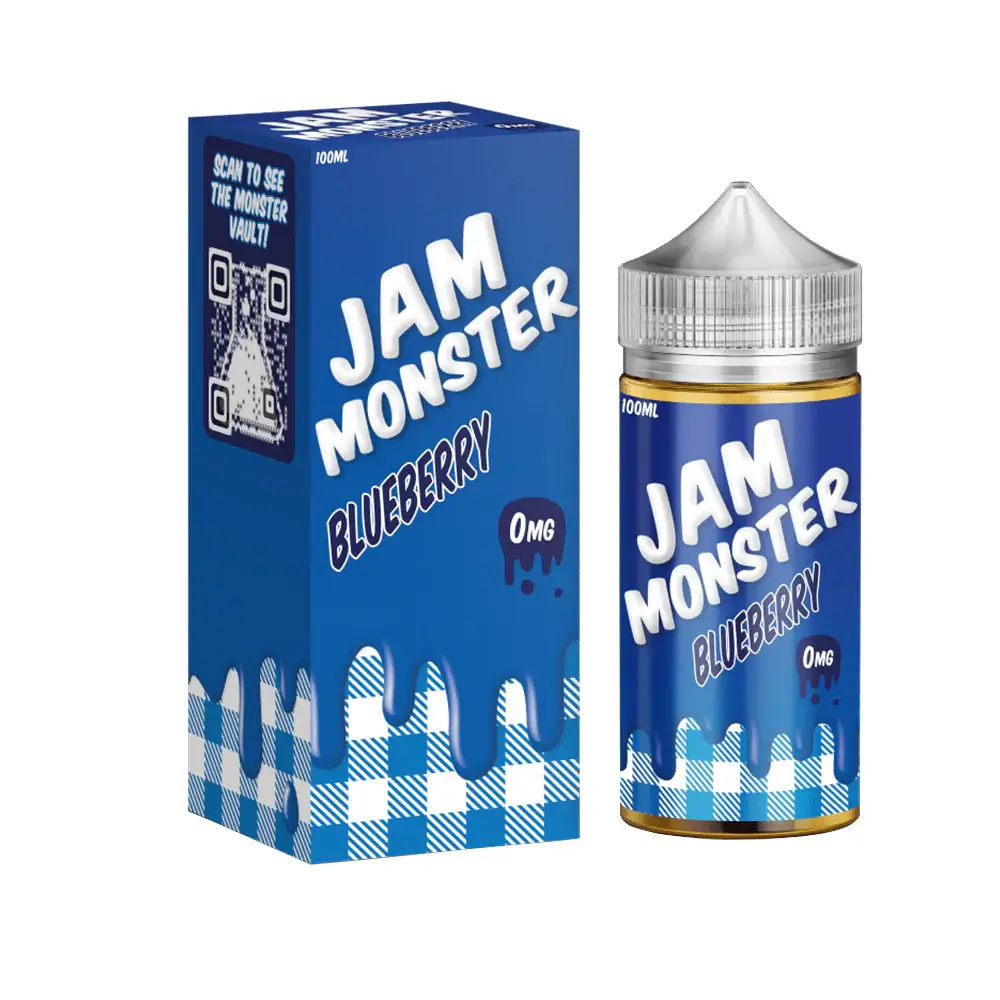 3. Jam Monster – Grape Jam: For vapers with a fondness for grape flavors, this e-liquid is a must-try. It encapsulates the essence of grape jam generously spread over freshly toasted bread. The grape flavor is both sweet and vibrant, creating a delightful choice for those who relish the fruity notes in their vape. Every puff is like indulging in a grape-infused delight.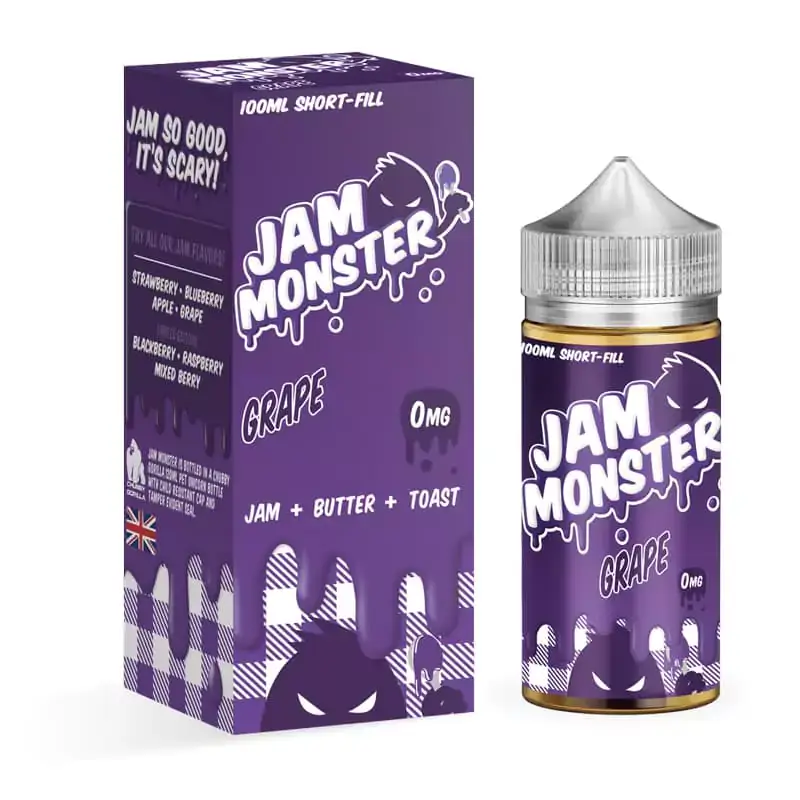 4. Jam Monster – Apple Jam: Indulge in the taste of orchard-fresh goodness with the Apple Jam flavor. It skillfully blends the crispness of ripe apples with the comforting embrace of buttery toast. This e-liquid offers a vaping experience that replicates the sensation of biting into a freshly baked apple pastry. It's a fruity and comforting choice for vapers seeking a touch of nostalgia and sweetness.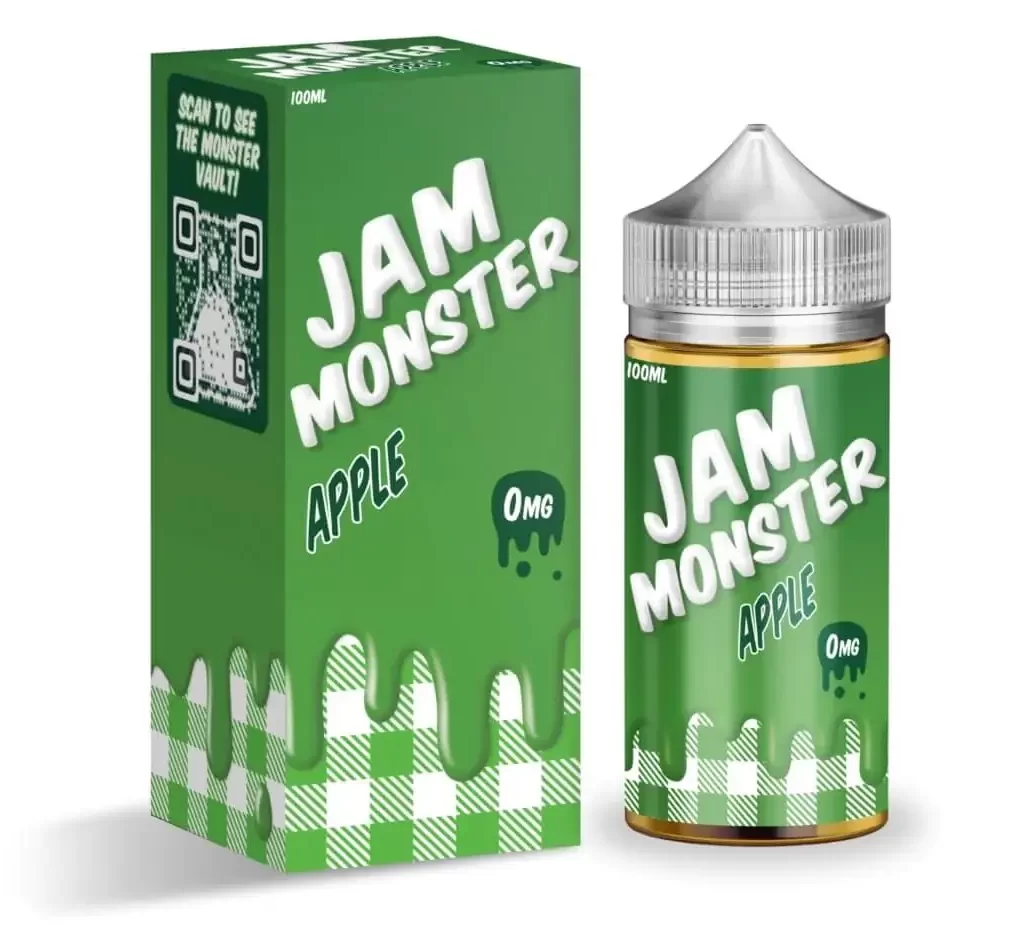 5. Jam Monster – Blackberry Jam: Blackberry Jam Monster presents a delectable fusion of sweet and tart blackberries harmoniously paired with buttered toast. The bold and juicy blackberry flavor takes center stage, making this e-liquid a favorite among those who crave the unique taste of blackberries. With every puff, you'll embark on a journey of blackberry-infused bliss.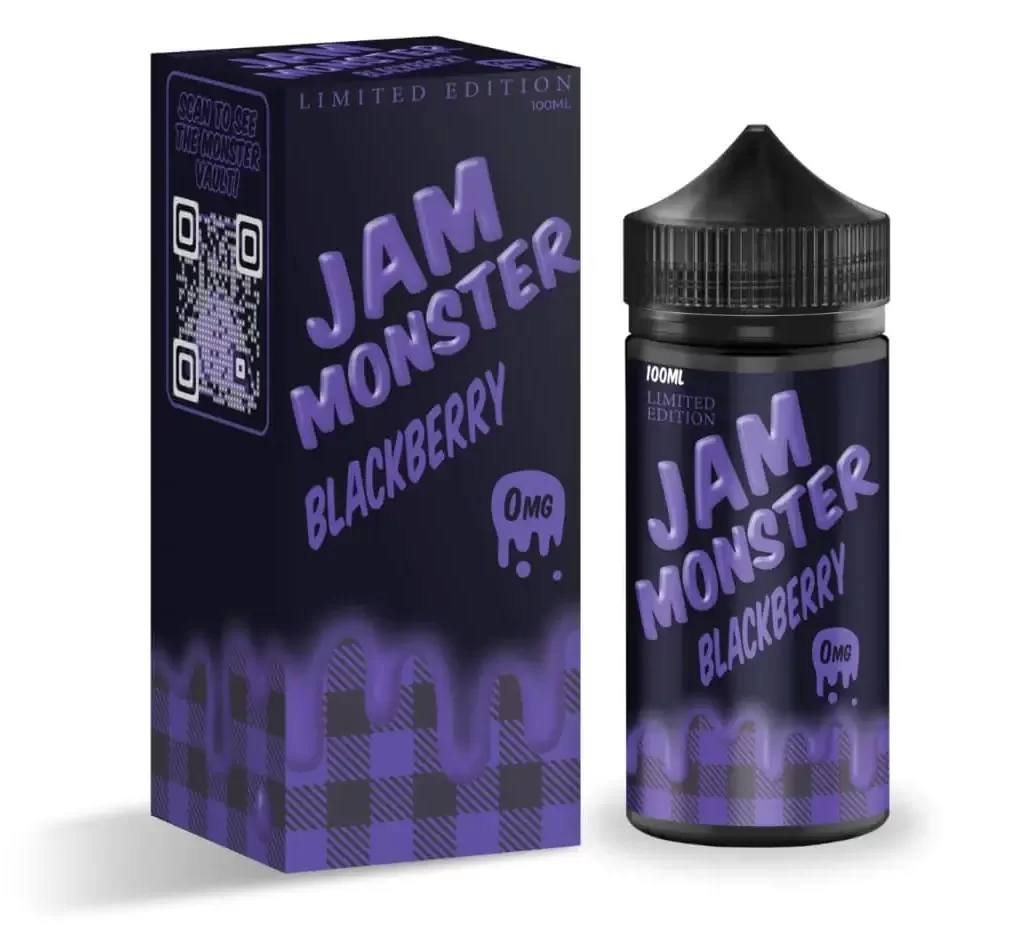 In Conclusion
Jam Monster vape juice offers a flavorful journey into the world of fruity delights. With its pros and cons, distinctive packaging, balanced PG/VG ratio, and a selection of top-notch e-liquid flavors, Jam Monster caters to vapers who appreciate quality, character, and a touch of sweetness in their vaping experience. Whether you're a fan of strawberry, blueberry, grape, apple, or blackberry, Jam Monster has an e-liquid flavor waiting to tantalize your taste buds.