Discover the ultimate fusion of tradition and innovation with the revolutionary disposable vape pipe. Designed in the timeless shape of a tobacco pipe, this remarkable device combines the elegance and sophistication of a classic pipe with a truly extraordinary vaping experience. In this article, we will explore the features and benefits of this innovative vape pipe, from its compact design and smooth hits to its recharging function and unique light-up belt. Get ready to embark on a vaping journey like no other as we delve into the world of the disposable vape pipe.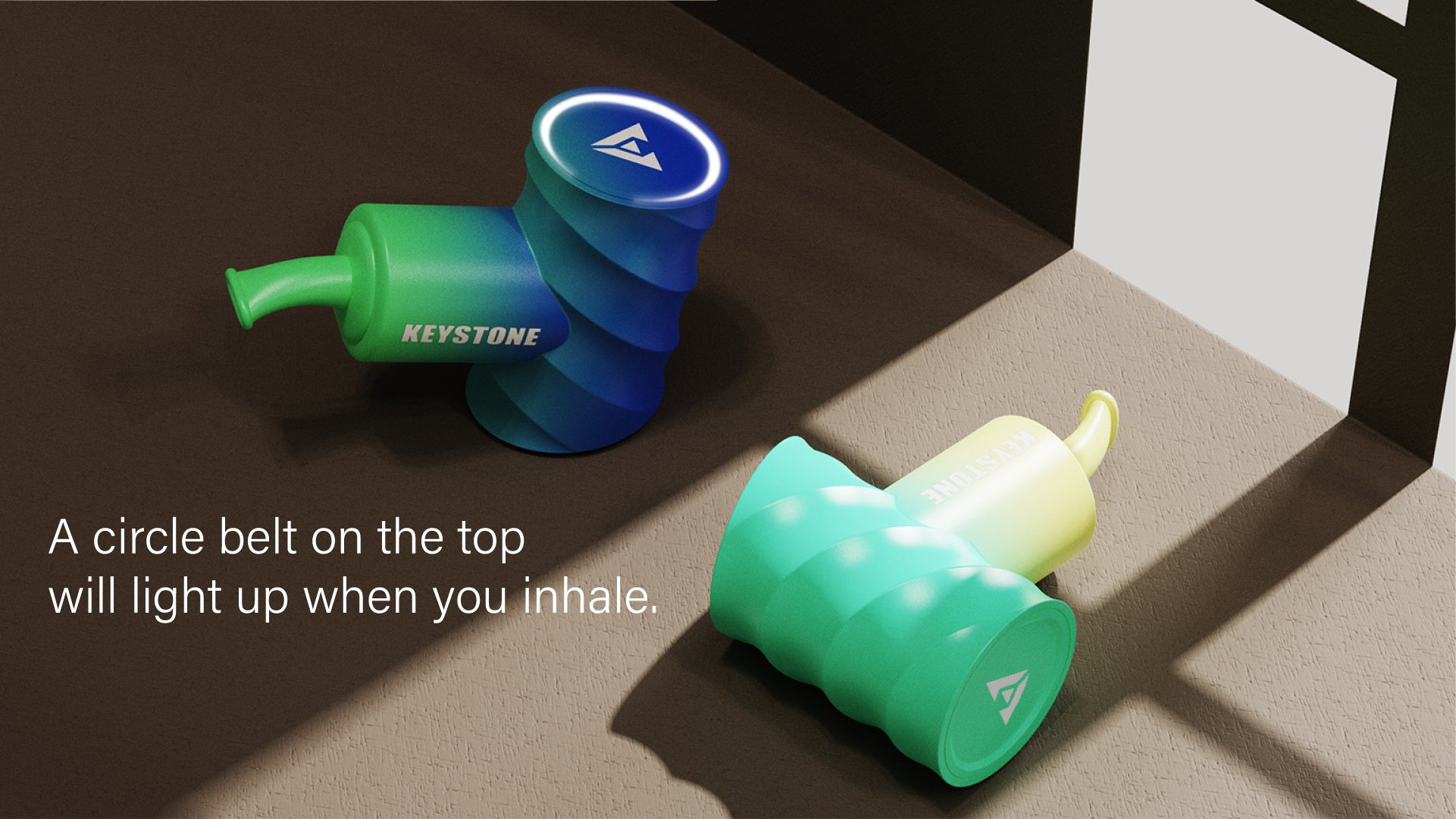 Timeless Shape, Unparalleled Experience: The disposable vape pipe is a true marvel, bringing together the charm of a traditional tobacco pipe and the cutting-edge technology of vaping. Its iconic shape pays homage to the rich history of pipe smoking while offering an entirely new and exhilarating experience for vapers. This fusion of tradition and innovation set the vape pipe apart, making it a must-have for those seeking sophistication and a touch of nostalgia.
Elegant Design, Perfectly Compact: With its compact dimensions (82.63mm×56.94mm×33.99mm), the disposable vape pipe fits perfectly in your hand, ensuring a comfortable and ergonomic grip. Its sleek and elegant design enhances both the aesthetic appeal and the overall vaping experience. Whether you're at home or on the go, this compact vape pipe guarantees convenience and enjoyment at your fingertips.
Smooth Hits with Mesh Coil Technology: Experience smooth and satisfying hits with the disposable vape pipe's advanced mesh coil technology. The mesh coil ensures a consistent and even distribution of heat, allowing you to enjoy the full flavor of your e-liquid from the first puff to the last. Say goodbye to dry hits or burnt tastes and embrace the smoothness and richness that the mesh coil brings to your vaping sessions.
Efficient E-Liquid Usage with Recharging Function: No need to worry about wasting a single drop of your favorite e-liquid. The disposable vape pipe features a recharging function that allows you to cherish every last drop without any waste. This innovative feature ensures that you can enjoy a longer vaping experience and maximize the value of your e-liquid investment. Say goodbye to unnecessary waste and savor every moment of your vaping journey.
Illuminating Belt for Enhanced Experience: An eye-catching feature of the disposable vape pipe is the circle belt on the top that lights up when you inhale. This unique and visually appealing element adds an extra touch of excitement to your vaping sessions, creating an immersive experience. Watch as the circle belt illuminates with each inhales, providing a captivating visual representation of your enjoyment.
Impressive Specifications for Uninterrupted Vaping: The disposable vape pipe is packed with impressive specifications to ensure uninterrupted vaping pleasure. With a whopping 6000 puffs, a 500mAh battery, and a 12mL e-liquid capacity, this device is designed to keep up with your vaping demands. The 1.2Ω resistance and constant voltage of 3.6V guarantee consistent performance, delivering satisfying hits every time. Charging is made convenient with the Type-C charging port, allowing for quick and efficient recharging whenever needed.
Conclusion: The disposable vape pipe is a game-changer in the world of vaping, offering a seamless fusion of tradition and innovation. With its timeless shape, compact design, and unparalleled vaping experience, this device appeals to both traditional pipe enthusiasts and modern vapers seeking sophistication and convenience. From its smooth hits and efficient e-liquid usage to its unique light-up belt and impressive specifications, the disposable vape pipe is a true embodiment of excellence. Elevate your vaping journey with this revolutionary device and experience the perfect fusion of tradition and innovation.