In the ever-evolving world of vaping, innovation is the driving force behind the latest trends. The Rick and Morty Tornado 7000 Puffs Disposable Vape is a true testament to this innovation, introducing a fresh concept that's capturing the attention of vapers far and wide. This groundbreaking disposable device is redefining convenience, style, and performance, all while paying homage to the beloved animated series, Rick and Morty. In this comprehensive review, we will explore every facet of the Rick and Morty Tornado 7000 Puffs Disposable Vape, from its captivating array of flavors to its cutting-edge features, its value-driven price point, and the firsthand experiences shared by satisfied customers.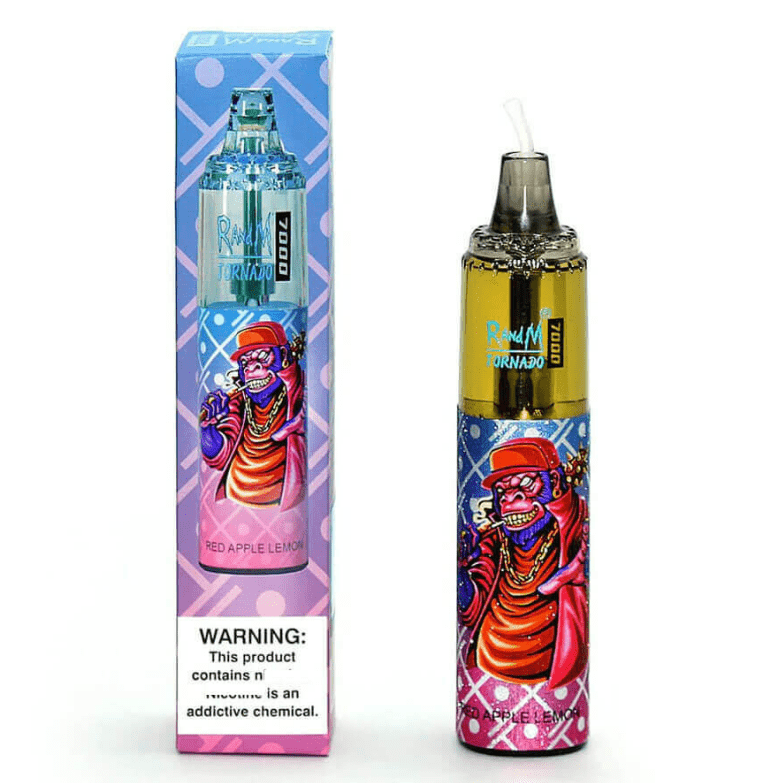 Flavors: A Flavorful Journey into Vaping
The Rick and Morty Tornado 7000 Puffs Disposable Vape offers an array of flavors that cater to diverse taste preferences. These flavors aren't just a collection; they are an experience in themselves. Let's delve into the tantalizing flavors that this device brings to the table:
Tangerine Ice: A citrusy burst with a cool menthol touch.
Pink Lemonade: The perfect blend of tangy lemon and sweet raspberry.
Pineapple Ice: Juicy pineapple with an invigorating menthol exhale.
Strawberry Ice: Sweet strawberries combined with a refreshing menthol breeze.
Banana Ice: The creamy sweetness of ripe bananas infused with a menthol twist.
Red Apple Lemon: The crispness of red apples paired with zesty lemon.
Blueberry Ice: The rich taste of blueberries with a cooling menthol finish.
Strawberry Banana: A classic combination of strawberries and bananas.
Grape Ice: Bold grape flavor complemented by a menthol chill.
Strawberry Watermelon: A summery blend of strawberries and watermelon.
Strawberry Donut: The indulgent taste of strawberry-filled donuts.
Pinacolada Rum: A tropical mix of pineapple, coconut, and a hint of rum.
Gummy Bear: A playful homage to the popular gummy candy.
Banana Milkshake: Creamy banana combined with the richness of a milkshake.
Cotton Candy: The nostalgic sweetness of carnival cotton candy.
Mango Ice: Exotic mango flavor infused with icy menthol.
Peach Ice: Juicy peaches with a refreshing menthol kick.
Mixed Berries: A medley of various berries for a fruity explosion.
Cool Mint: Crisp and invigorating mint for a clean vaping experience.
VIMTO (Strawberry-Blueberry-Blackberry): A trifecta of berries that create a harmonious blend.
Features: Elevating the Vaping Experience
The Rick and Morty Tornado 7000 Puffs Disposable Vape is more than just a disposable device; it's a game-changer in the vaping industry. Let's take a closer look at its standout features:
Pre-Filled with 14mL of E-Liquid: With a generous 14mL of e-liquid, the device promises extended vaping pleasure.
5% Nicotine Concentration: Catering to a variety of preferences, the device is available with a 5% nicotine concentration.
Air Flow Control: A customizable airflow feature empowers users to fine-tune their vaping experience.
1000mAh Rechargeable Battery Capacity: The rechargeable battery ensures long-lasting power for extended use.
7000 Puffs per Disposable Device: With an impressive 7000 puffs per device, users get excellent value for their investment.
Charging: Micro USB Charger: The device's charging convenience adds to its user-friendly nature.
Mesh Coil Technology: The inclusion of mesh coil technology guarantees a smoother and more flavorful vape.
Price: High Value, Budget-Friendly
For vapers seeking both quality and affordability, the Rick and Morty Tornado 7000 Puffs Disposable Vape strikes the perfect balance. Its feature-rich design and long-lasting performance come at a competitive price point, making it an attractive option for both experienced vapers and newcomers to the vaping scene.
Customer Reviews: Real Voices, Real Experiences
Nothing speaks louder than real customer experiences. Here are a few snippets from satisfied Rick and Morty Tornado 7000 Puffs Disposable Vape users:
"Absolutely the best vape bar around – I've tried so many others, but I always come back to these."
"9 months without cigarettes! The Rick and Morty Tornado 7000 helped me quit smoking for good!"
"Ziipstock is the BEST! My order came very quickly. I was impressed."
"The best vape I've ever had. The flavors are so rich, and since the liquid is visible, you know when you're about to run out. My favorite by far."
FAQs: Clearing Up Common Queries
Can I recharge the device?
Yes, the Rick and Morty Tornado 7000 Puffs Disposable Vape is equipped with a rechargeable battery, enhancing its sustainability.
How many puffs can I expect from one device?
The device offers an impressive 7000 puffs per disposable, ensuring extended usage.
Are there options for nicotine concentration?
Yes, the device is available with a 5% nicotine concentration, catering to varying preferences.
Is the airflow adjustable?
Absolutely, the device features airflow control, allowing users to tailor their vaping experience.
Are the flavors true to their descriptions?
Customers have praised the authenticity of the flavors, highlighting their accurate representation.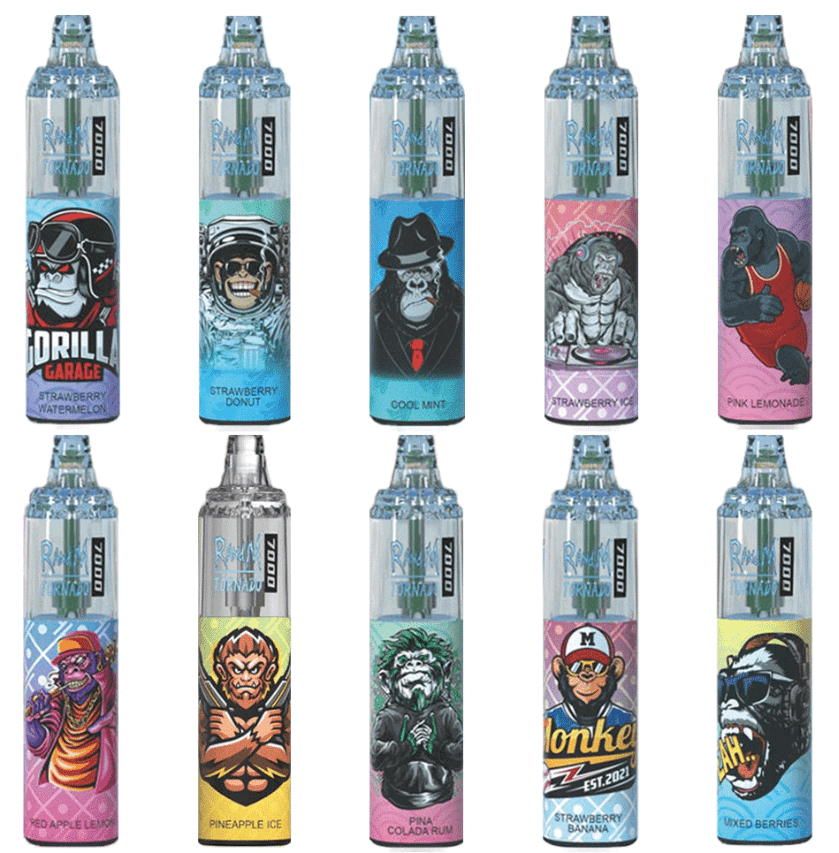 In Conclusion: A Revolution in Vaping
The Rick and Morty Tornado 7000 Puffs Disposable Vape embodies a fresh concept in the world of vaping, seamlessly merging style, performance, and convenience. With an impressive array of flavors, cutting-edge features, an affordable price, and a track record of satisfied customers, this disposable vape is poised to become a staple in the vaping community. The fusion of innovation and culture, inspired by the iconic Rick and Morty series, adds a unique layer of charm to an already exceptional product. If you're a cultured vaper seeking the pinnacle of disposable vaping, the Rick and Morty Tornado 7000 Puffs Disposable Vape promises an elevated experience that's nothing short of extraordinary.