The vaping landscape has witnessed a whirlwind of advancements, and among the most groundbreaking is the emergence of nicotine salts, often referred to as nic salts. These innovative e-liquids have ushered in a new era for both vapers and electronic cigarette enthusiasts, revolutionizing the very essence of vaping. Delving into the realm of salt nic vapes, one can't help but appreciate the game-changing benefits they bring to the table.
What are Nic Salts?
Nicotine salts are the answer to a conundrum that has long plagued vapers – the struggle to balance nicotine intensity with a smooth and enjoyable flavor experience. Traditionally, e-liquids with higher nicotine concentrations have often come with an unwanted harshness, a barrier that nic salts effectively dismantle. This ingenious innovation presents a less acidic formulation, significantly reducing the throat hit while still delivering a satisfying nicotine punch.
What sets nic salts apart is their ability to offer a more potent and rapid nicotine delivery. Especially appealing to recent ex-smokers seeking a strong nicotine hit, these salts offer a smoother inhale and a quicker satisfaction. Unlike the alkaline nature of freebase nicotine, which tends to compromise flavor as the nicotine content rises, nic salts maintain a robust flavor profile even at higher strengths.
The transformative aspect of nic salts lies in the incorporation of benzoic acid into freebase nicotine. This integration serves a dual purpose: it decreases the pH level, resulting in a remarkably gentler throat hit even at elevated nicotine levels, and it aligns the pH with the body's natural state, enhancing bioavailability. This translates to swift absorption and near-instant gratification, making nic salts an unparalleled choice for those making the switch from smoking to vaping.
Best Salt Nic Vapes
1.OXVA Xlim Pro Vape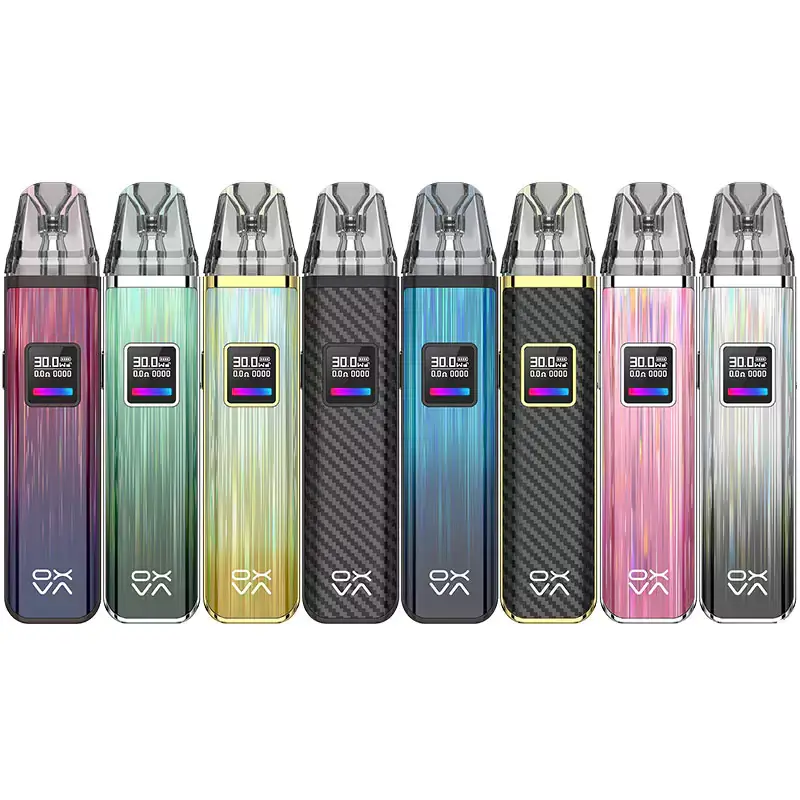 Features
Glittering RGB Light
Ergonomic AFC
30 Max output power
Auto-draw and Button activation
Anti-leak top-fill V3 cartridges
1000 mAh built-in battery
The OXVA Xlim Pro Vape is a cutting-edge pod device that caters to vapers of all levels. Boasting a powerful 1000mAh battery, it guarantees up to three days of moderate vaping. The enhanced top-filling cartridge technology ensures minimal leakage issues, setting it apart from its predecessor. The device's sleek design matches its impressive performance, making it a pleasure to hold and use. With a range of cartridge options and wattage adjustments up to 30W, it's versatile enough to accommodate both nicotine salts and freebase nicotine. The Xlim Pro combines innovation, aesthetics, and functionality, offering an exceptional vaping experience.
2.VAPORESSO XROS 3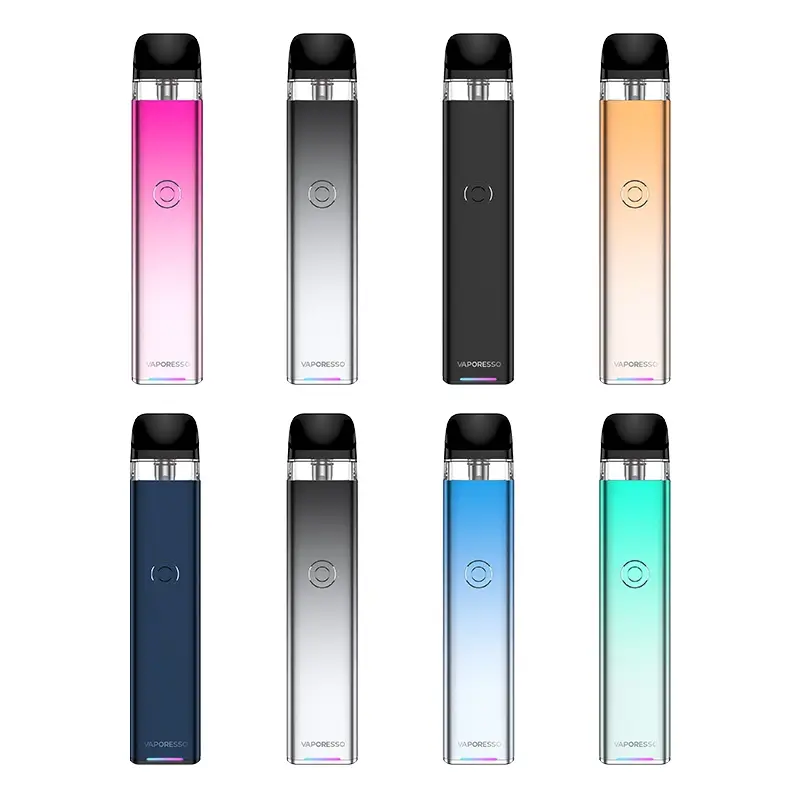 Features
RDTL & MTL Vaping
Built-In 1000mAh Battery
Inhale Activated
Pulse Mode
2ml Refillable Pods
Integrated Coils
The VAPORESSO XROS 3 takes the torch from its predecessor, the XROS 2, and shines even brighter. Simple yet effective, it offers both button-activated and draw-activated vaping options, accommodating various preferences. The airflow adjustment slider lets you fine-tune your vaping experience, from loose MTL to tight MTL draws. Designed for nic salts, the XROS 3 adjusts wattage automatically based on the pod, ensuring optimal performance. With a 1000mAh battery, it's a reliable companion for extended vaping sessions. The inclusion of leak-resistant pods, convenient top-filling, and a variety of designs make the XROS 3 a stylish and functional choice for vapers of all levels.
3.UWELL Caliburn A3S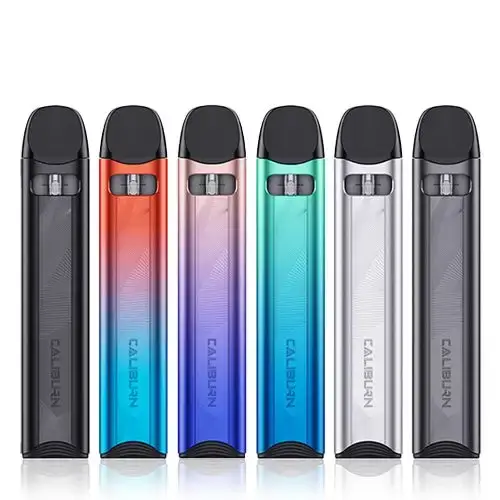 Features
16W Fixed Output
520mAh Built-In Battery
2ml Refillable Pods
Side Filling Design
Inhale Activation
Built-In Coils
USB-C 2A Fast Charging (Cable Sold Separately)
The UWELL Caliburn A3S is the epitome of simplicity and reliability. Known for its consistent flavor-packed draws, this lightweight device effortlessly delivers a satisfying experience. Its user-friendly design demands nothing more than filling the 2ml pod with your preferred nic salts to start vaping. The inhale activation feature ensures a seamless journey, while the 550mAh battery supports your sessions and charges rapidly via Type-C 2A. Backed by the renowned Pro-FOCS mesh coil technology, it offers a gratifying vaping encounter. Ideal for beginners and beyond, the Caliburn A3S brings ease and flavor together in an unbeatable combo.
4.VooPoo Argus P1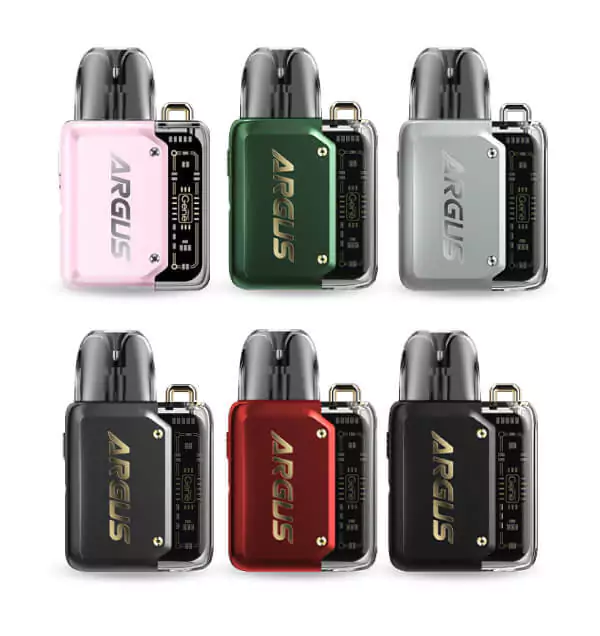 Features
20W Max Power Output
Built-In 800mAh Battery
Advanced Chipset
VooPoo 2ml Argus Refillable Pods
Bottom-Filling Pods
The VooPoo Argus P1 introduces a unique design that doesn't compromise its standing as a top contender for the best nic salt vape. Equipped with 1.2 ohm and 0.7 ohm pods, catering to both MTL and DTL preferences, it offers adjustable airflow for a personalized throat hit and draw. Battery life excels, charging in just 18 minutes with PD fast charging. While the wattage peaks at 20W, it's a sweet spot for nicotine salt e-liquids. The Argus P1's cutting-edge technology, from AI output adjustment to multi-layer leakage-proof pods, makes it an ideal choice for hassle-free nic salt vaping.
5.GeekVape Wenax Q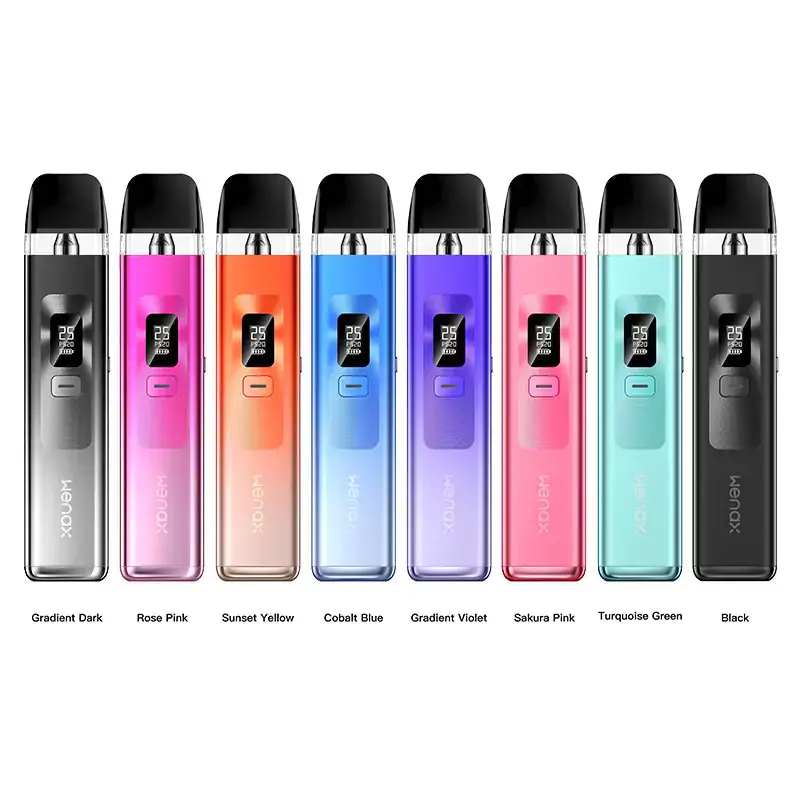 Features
5-25W Output Range
1000mAh Built-In Battery
Variable Power Levels
2ml E-Liquid Capacity
Top-Filling Pods
Adjustable Three-Level Airflow
Multiple Safety Features
The GeekVape Wenax Q Pod Kit stands out as a top-tier choice for salt nics with its impressive features. Its adjustable airflow control offers a range of vapor production, allowing for a tailored experience with either a mellow flavor or a satisfying throat hit. The Smart Mode's automatic resistance detection simplifies the nic salt vaping process. With user-friendly features and built-in coils, the Wenax Q offers ease of use without compromising on performance. The adjustable power levels and transparent pods provide flexibility and convenience. Whether you're a beginner or an experienced vaper, the Wenax Q's versatility and top-notch flavor make it a standout option.
FAQs
1.What's the difference between freebase nicotine and nic salts?
The main difference between freebase nicotine e-liquids and nic salts is the type of nicotine they use. Salt nic liquids are also easier on the throat. Freebase nicotine liquids, on the other hand, are harsher on the throat and take longer to be absorbed into the body.
2.Are nic salts safer than normal e-liquids?
Nice salts are neither more nor less safe than freebase nicotine. The only real difference is that nic salts use a different form of nicotine and contain benzoic acid, the neutralising ingredient that makes them smooth on the throat and quick to absorb into the body.
3.Is nic salt more harmful than cigarettes?
By itself, nicotine is relatively harmless in comparison to the thousands of harmful carcinogens present in cigarettes. So, no, Nic Salts are not more harmful than traditional nicotine E-Liquids.
In Conclusion
The realm of salt nic vapes has witnessed a revolutionary transformation with the advent of nicotine salts, reshaping the way vapers experience their favorite e-liquids. These salts provide a solution to the age-old struggle of balancing nicotine strength and smoothness, offering a gentler throat hit without compromising on flavor. With rapid and efficient nicotine delivery, they cater to ex-smokers seeking a satisfying punch. The incorporation of benzoic acid in nic salts further enhances their appeal, ensuring both a comfortable experience and enhanced bioavailability.