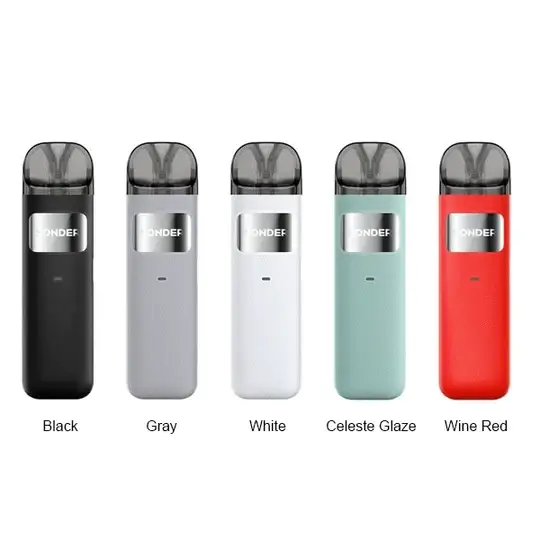 The Sonder U vape pod system has arrived with a clear mission – to redefine the MTL (mouth-to-lung) and restricted DTL (direct-to-lung) vaping experience. Designed to cater to both seasoned vapers and beginners, the Sonder U stands out as a beacon of user-friendliness and practicality.
One of the most striking features of the Sonder U is its buttonless design, making it incredibly easy to use. This innovation brings forth a flawless MTL and restricted DTL vaping experience that satisfies both flavor enthusiasts and cloud chasers. This user-friendly approach ensures that anyone can enjoy a top-notch vaping experience without any hassle.
Battery Life
Equipped with a robust 1000mAh battery, the Sonder U is a champion of longevity. This battery capacity guarantees up to two days of uninterrupted vaping on a single charge, while the consistent output of up to 20W ensures every puff is as satisfying as the last. The convenience of Type C charging further demonstrates Sonder U's commitment to modernity and efficiency.
Design and Build Quality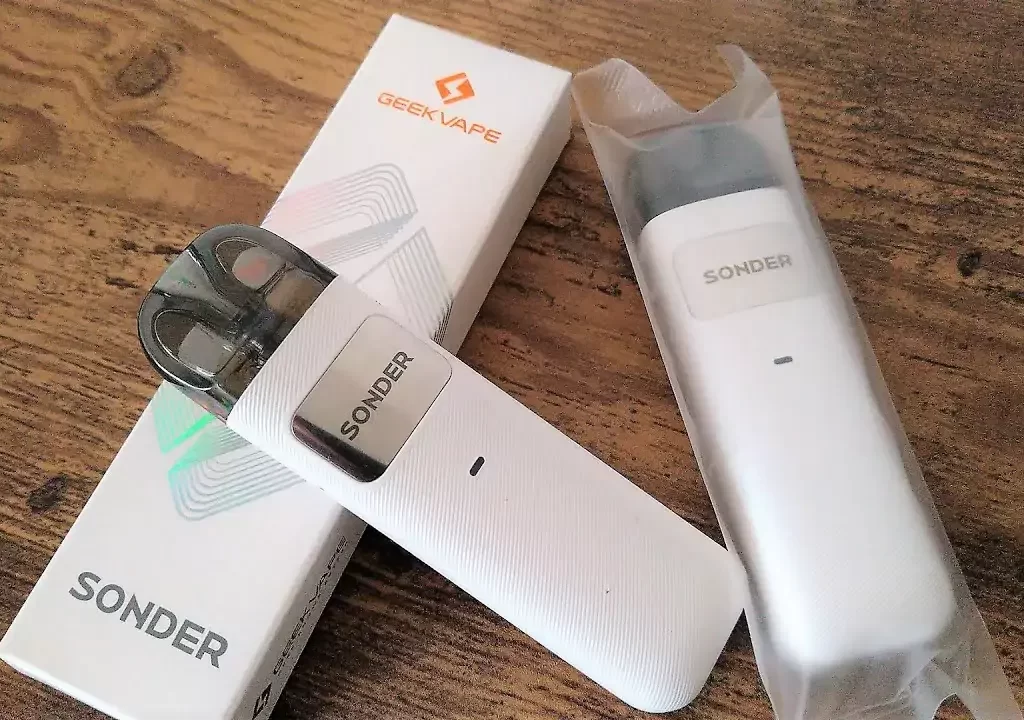 The slim and sleek design of the Sonder U is tailored for effortless portability. Its slim body easily fits into your pocket or bag, complementing your daily carry. Starting your vaping session is as simple as picking up the Sonder U – no additional steps required. This pod system seamlessly merges style with functionality.
The included Geekvape U Cartridge takes the experience to the next level. With a focus on tight and mellow MTL flavors, this cartridge offers an unmatched taste profile. The transparent design allows you to monitor your liquid levels, while the 2ml reservoir ensures you can enjoy your favorite e-liquid without frequent refills.
Features
1000mAh Integrated Battery
2ml Vape Juice Capacity
0.7ohm Internal Coil
MTL Vaping
Lightweight and Pocketable
Draw-activated
Clear-view E-liquid Window
Fit For Nic Salt E-juice
For The Beginners
Specification
Device Dimensions (H): 95.8mm
Device Dimensions (W): 26.6mm
Device Weight: 40g
Wattage (Max): 20W
Product Features: Inhale Activated
Liquid Capacity: 2ml
Coil Resistance: 0.7ohm
Battery Capacity: 1000mAh
Charging Type: USB Type-C
Package List
1 x Geek Vape Sonder U Device
1 x 0.7ohm Geek Vape U Cartridge
1 x User Manual
What Can We Expect From Sonder U vape ?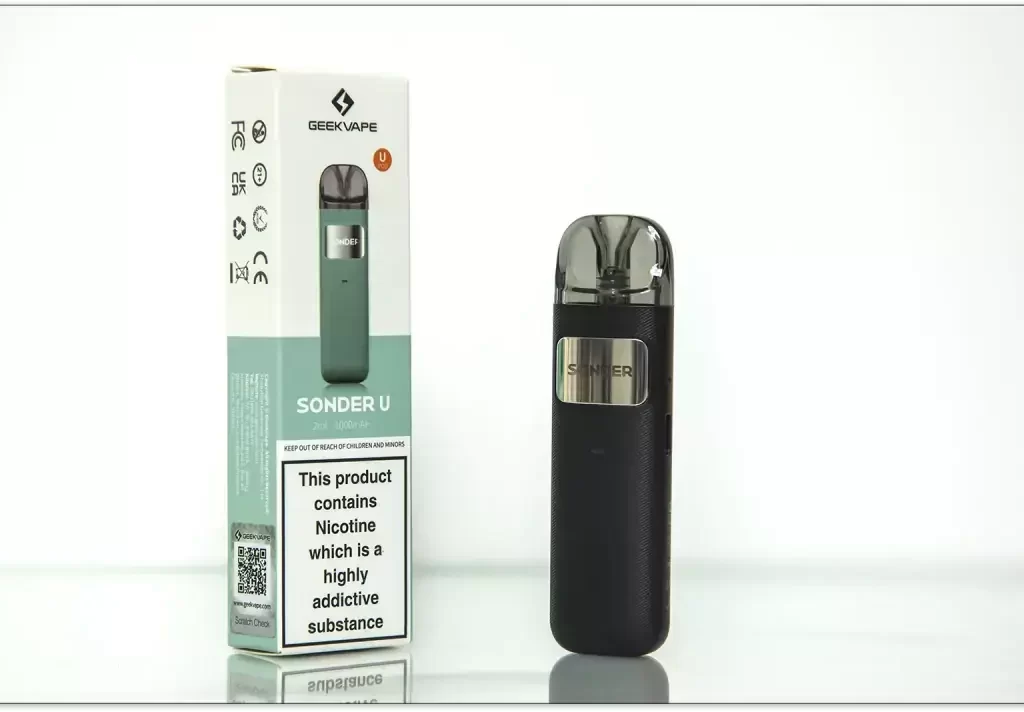 The SONDER U vape device emerges as an impressive alternative to disposable options for various compelling reasons. With its Smoore refillable and rechargeable system, this device offers a sustainable and cost-effective solution for both newcomers and experienced vapers alike.
One of the standout advantages of the SONDER U is its significantly longer battery life compared to disposables. This longer-lasting power source ensures extended vaping sessions without the need for constant recharging. Additionally, its reliability enhances the overall user experience, eliminating the uncertainty that can accompany disposable products.
The variety of e-liquids compatible with the SONDER U is another appealing feature. Vapers have the freedom to explore an extensive range of flavors, catering to their individual preferences. The affordability factor cannot be understated – the SONDER U proves to be significantly more cost-effective in the long run compared to disposable options, while still providing a satisfying vaping experience.
For experienced vapers accustomed to specific e-liquid profiles, the SONDER U's performance is noteworthy. It accommodates sweeter "coil killer" e-liquids that are commonly found in disposables, offering a level of versatility that's often lacking in other hardware options. This makes it a solid choice for those who have a taste for these flavors but want to avoid the constraints of certain hardware limitations.
Furthermore, the trend in the vaping industry to focus on basic pod kits, like the SONDER U, indicates a shift away from disposables while maintaining affordability for budget-conscious vapers. This move aligns with the industry's efforts to promote environmentally-friendly choices and reduce the impact on landfills.
Pros
The Sonder Vape stands out with its exceptional flavor delivery.
Boasts a powerful 1000mAh battery, providing extended vaping sessions.
Affordably priced at under ten pounds, offering value for money.
Long-lasting pods contribute to a hassle-free vaping experience.
MTL auto-draw functionality ensures a smooth and enjoyable vape.
Ergonomic design and lanyard-friendly feature enhance portability.
Well-suited for beginners due to its user-friendly design.
Compact and lightweight, making it convenient for on-the-go vaping.
The single color LED for battery indication is a minor drawback.
Despite the LED limitation, the Sonder Vape remains an impressive device.
Cons
While not a major drawback, the single-color LED indicator is a minor inconvenience in today's vaping landscape. Users are left to make educated guesses about the battery life.
In Conclusion
The Sonder vape U stands as a commendable option for vapers seeking an economical, reliable, and ecologically conscious vaping experience. Its compatibility with a range of e-liquids and the extended battery life make it a desirable choice for both newcomers and experienced vapers looking for a sustainable alternative to disposables.Its buttonless design, powerful battery, and ease of use make it an ideal choice for both new and experienced vapers. The compatibility with the Geekvape U Cartridge adds an extra layer of quality to the vaping experience. Whether you prefer MTL or restricted DTL, the Sonder U delivers flavorsome draws and satisfying vapor production. With the Sonder U, you're not just getting a vape – you're getting an elevated and hassle-free vaping journey.