In the world of vaping, nothing comes close to the irresistible allure of blue raspberry flavors. Combining the sweetness of ripe blueberries with the zesty punch of raspberries, blue raspberry vapes offer a dual experience that is both delightful and invigorating. Whether you're a seasoned vaper or new to the game, you've likely encountered a myriad of blue raspberry options, leaving you puzzled about which one to choose. Look no further; we've done the legwork for you. Introducing our meticulously curated Top 5 Blue Raspberry Vapes of 2023, a guide that promises to be the ultimate resource for anyone passionate about this distinct flavor profile. Prepare to find your next go-to vape!
Top 5 Blue Raspberry Vapes
1.Blueberry Sour Raspberry by Bar Juice 5000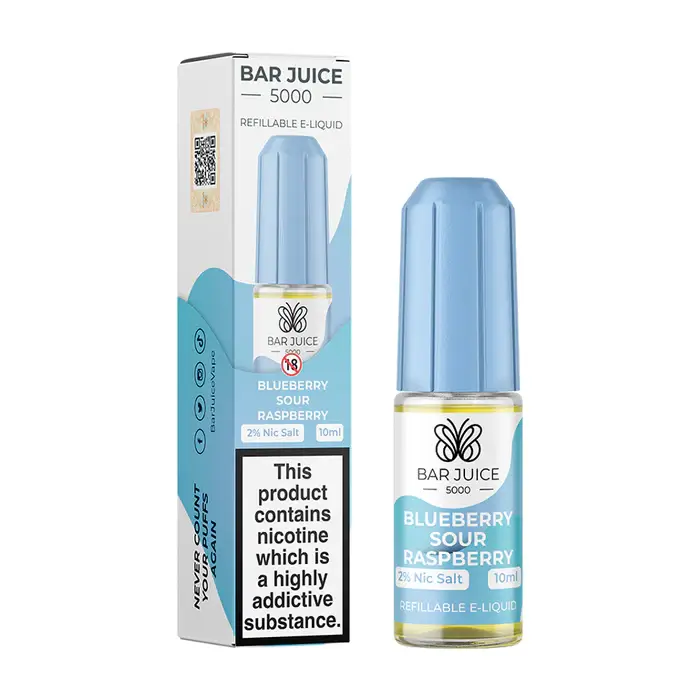 Features
10mg & 20mg Nicotine Strength
40% VG / 60% PG
Blended For MTL Vaping
TPD Compliant
If you're a fan of berry blends and are looking for a delicious and efficient vaping experience, Blueberry Sour Raspberry by Bar Juice 5000 is a must-try. This nic salt e-liquid offers the perfect fusion of sweet blueberry and tart raspberry flavors, striking an excellent balance between sugary and sour notes. Ideal for all-day vaping, this e-juice never gets too overwhelming on the palate.
The e-liquid features a 40% VG and 60% PG concentration, making it optimal for MTL (Mouth To Lung) vaping. The discreet level of vapor production means you can enjoy this vape juice without drawing too much attention to yourself.
With nicotine strengths of 10mg and 20mg available in 10ml bottles, the salt nicotine formulation ensures quick absorption and a satisfying, smooth throat hit. This is particularly useful for those who want to satisfy their nicotine cravings efficiently.
2.Blueberry Sour Raspberry Disposable Pod Kit by Elf Bar 600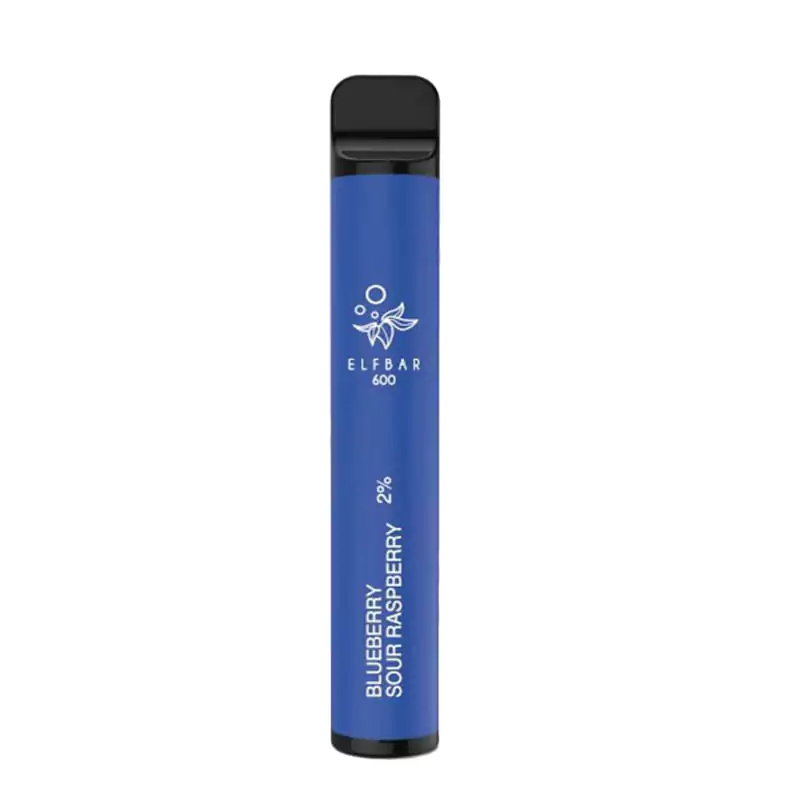 Features
MTL Disposable Vape
Beginner-Friendly
Inhale Activated
600 Puffs / Outlasts 20 Cigarettes
10mg Or 20mg Nic Salt
0mg (Nicotine-Free)
Range Of Flavours
Smooth Throat Hit
If you're new to vaping or simply looking for an on-the-go option that doesn't compromise on flavor or quality, then look no further. The Blueberry Sour Raspberry Disposable Pod Kit by Elf Bar 600 is your answer. Offering a heavenly blend of ripe blueberries and tangy sour raspberries, this disposable pod kit is a frontrunner in the category of blue raspberry-flavored disposables.
What makes this Elf Bar product truly special is its user-friendliness. Say goodbye to fumbling with buttons or navigating complex settings. Simply take a puff and you're instantly met with a rich and satisfying vapor, thanks to the inhale activation feature. The MTL (Mouth To Lung) style of vaping it offers is perfect for smokers transitioning to vaping or for vapers who prefer a smoking-like experience.
Nicotine strength options of 10mg and 20mg in nic salt form provide an exceptionally smooth throat hit. This quick-absorbing nicotine formulation helps keep those cravings at bay. And if you're trying to cut back on nicotine, there's even a 0mg option. Plus, with 600 puffs per device, you get longevity that outlasts 20 cigarettes, making it a cost-effective and less harmful alternative.
3.Blueberry Raspberry Disposable Vape by Lost Mary QM600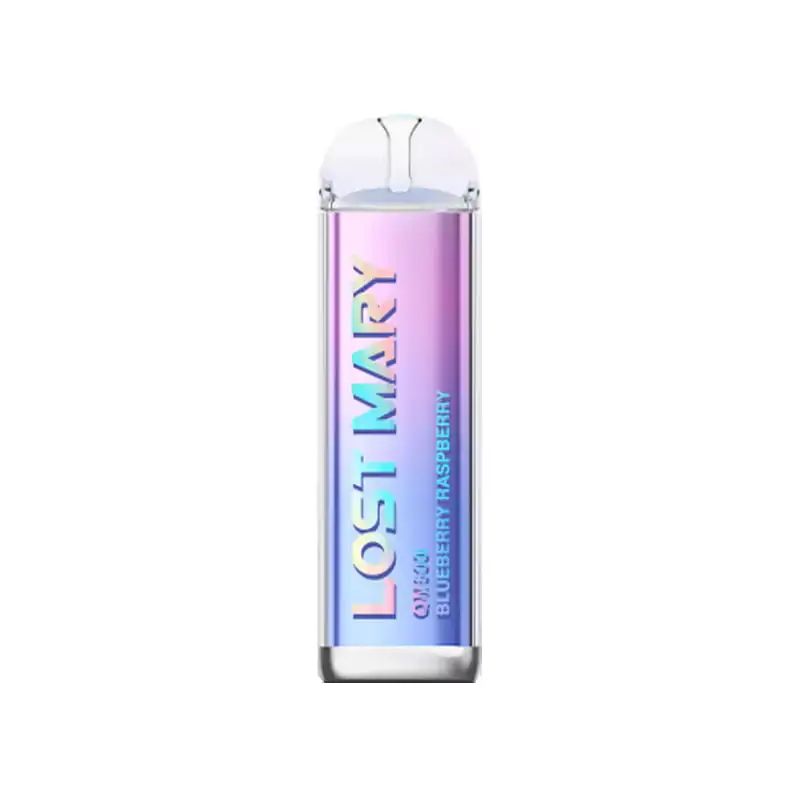 Features
Beginner-Friendly Disposable Vape
600 Puffs – Outlasts 20 Cigarettes
Inhale Activated
Range Of Flavours
20mg Nic Salt
2ml E-Liquid
Introducing Lost Mary QM600, a disposable vape that effortlessly marries the luscious sweetness of blueberries with the mouth-puckering tartness of raspberries. This device serves as an epitome of simplicity and indulgence, ensuring each puff you take is a unique blend of these two iconic flavors.
What sets Lost Mary QM600 apart isn't just its flavor profile but also its seamless user experience. No buttons, no fuss; just open the box and take a puff. The inhale activation feature ensures a satisfying vaping experience that mimics the feel of traditional cigarettes. Ideal for MTL (Mouth To Lung) vaping, this device gives a discreet amount of vapor, which can be perfect for public settings or stealthy sessions.
But it's not just about convenience. This device is engineered with built-in mesh coils designed to heat up e-liquid quickly and efficiently, thereby amplifying the flavor with each puff. With 2ml of 20mg nic salt e-liquid pre-filled in the device, you can expect a smooth, satisfying throat hit without the harshness of freebase nicotine.
4.Blueberry Raspberries Disposable Vape by SKE Crystal Bar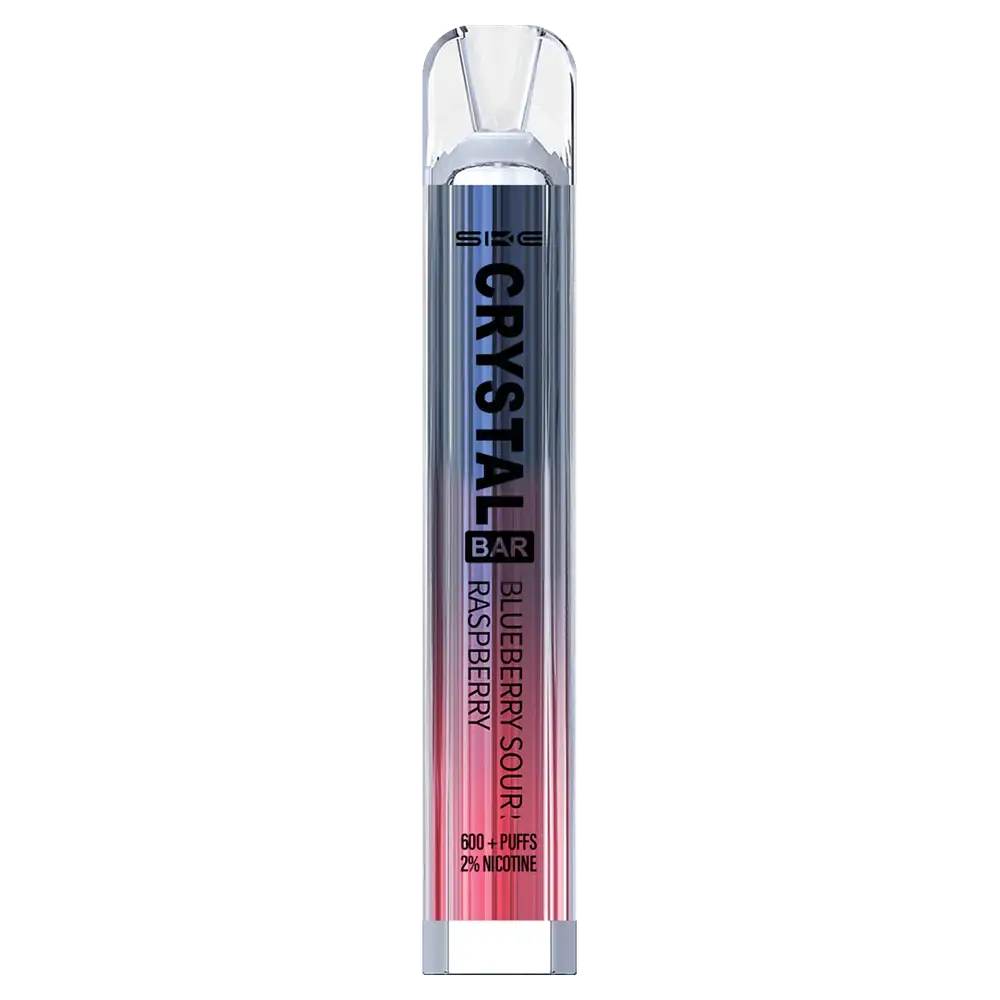 Features
Beginner-Friendly Disposable Vape
600 Puffs – Outlasts 20 Cigarettes
Inhale Activated
20mg Nic Salt
2ml E-Liquid
SKE Crystal Bar's Blueberry Raspberries Disposable Vape: The Pinnacle of Simplicity and Flavor
Step into the world of uncomplicated vaping with the SKE Crystal Bar's Blueberry Raspberries disposable vape. With its sleek design and user-friendly features, this device showcases an elegant balance between simplicity and quality. It's pocket-friendly, maintenance-free, and incredibly easy to use — a perfect companion for both newbies and experienced vapers alike.
Starting with the device's inhale activation technology, all it takes is a simple draw on the mouthpiece to unlock a delectable combination of sweet blueberries and zingy raspberries. This mouth-to-lung vaping experience offers a discreet level of vapor, comparable to a traditional cigarette but without the tar and toxins.
For those looking to ditch the nicotine altogether, a 0mg variant is also available. With SKE Crystal Bar, you get the choice of an array of flavors, not just limiting you to Blueberry Raspberries. However, this particular blend stands out for its perfect dance between sweet and tart flavor notes.
5.Bangin Blue Razz Puffin Rascal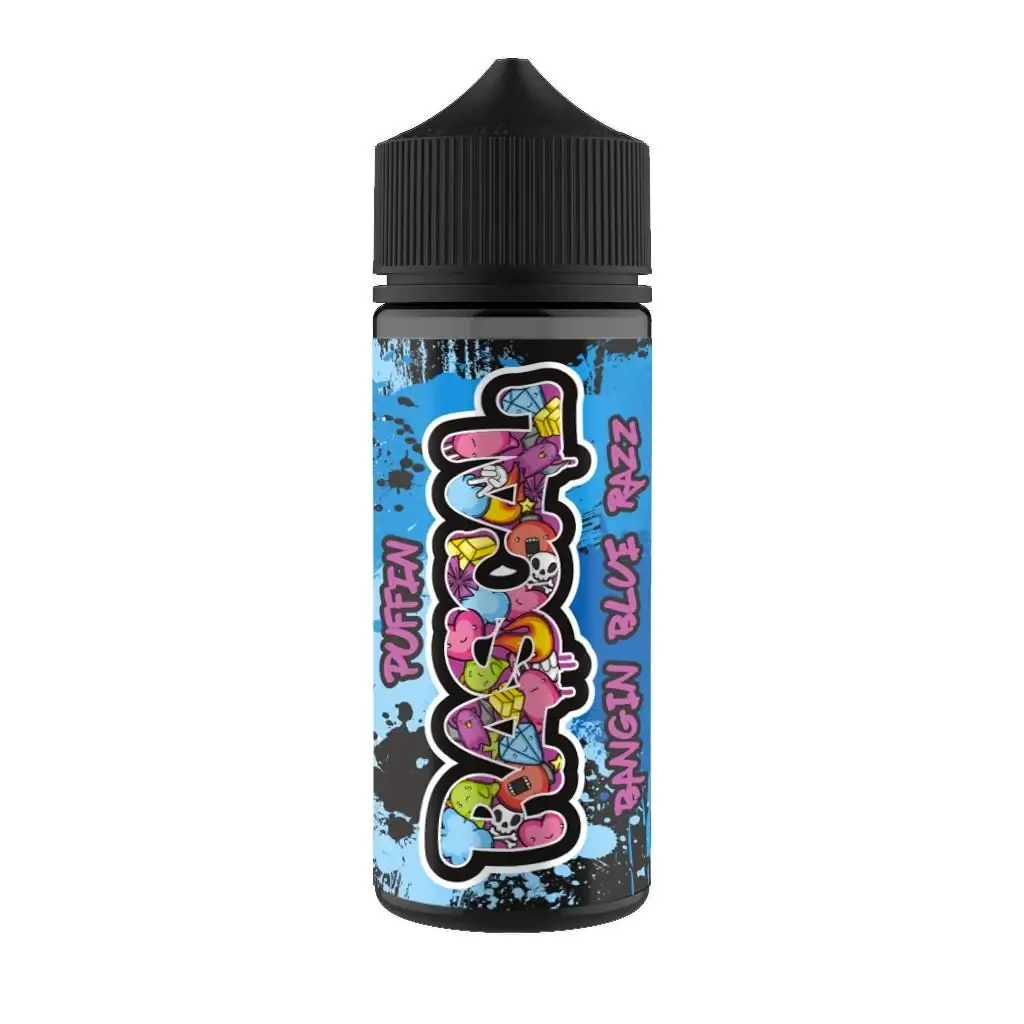 Features
Sweet blueberries
70VG/30PG e liquid
Add in your own nic shot
A Sweet and Tangy Symphony for Your Taste Buds.Puffin Rascal's Bangin Blue Razz e-liquid is a masterclass in how to marry contrasting flavors for a harmonious vaping experience. The shortfill e-liquid flawlessly brings together the saccharine taste of blueberries with the invigorating tartness of raspberries. Crafted with a 70/30 VG/PG ratio, this e-liquid delivers a velvety smooth vape that also produces generous clouds.
Puffin Rascal has carved a niche for itself in the vaping world by focusing on fruit-packed flavors, and this particular blend is an exemplary offering. From the first puff, you'll be transported to a summertime orchard, where sweet blueberries and zesty raspberries coexist. The blue element brings a delightful sweetness that is simply irresistible, while the raspberry note adds a tangy kick to ensure each puff is well-rounded and captivating.
For those who wish to personalize their nicotine strength, Bangin Blue Razz comes in a shortfill bottle, allowing you the flexibility to add your own nicotine shots. Whether you opt for 3mg nicotine shots or choose to go nicotine-free, you're in control of your vaping experience.