The Uwell Valyrian Vape III kit emerges as a powerful and visually captivating vaping solution that embodies the spirit of a fire-breathing dragon. The mod has a really nice appearance and seems to work very well. With a mod that boasts a unique dragon scale pattern and a new-generation printed circuit board assembly, this kit promises precision, stability, and lightning-fast firing speed, all while making a striking visual statement.
What Can We Expect From Valyrian Vape III kit?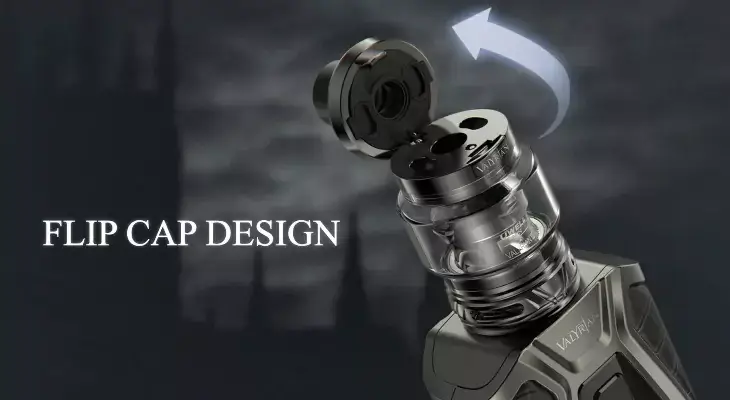 One of the most eye-catching features of the Valyrian 3 is its 5 LED indicator lights that light up in various colors to signify different modes, such as POW and TCR mode. Complementing this is the large 0.96-inch color display screen, which keeps you informed of crucial parameters. The mod's intelligence shines through with its ability to automatically detect atomizer resistance, optimizing performance for every draw.
Included in the kit is the Valyrian 3 Sub-Ohm Tank, which truly shines in delivering exceptional flavor and vapor. The introduction of the new 0.14ohm and 0.32ohm mesh coils enhances the vaping experience, and its compatibility with Valyrian 2 series coils offers additional options. The tank's capacity to hold up to 6ml of vape liquid is impressive, and its self-cleaning technology adds convenience by helping the tank maintain itself.
Powered by dual 18650 batteries (sold separately), the Valyrian 3 flexes its muscles with a remarkable 200W max output. Thanks to its New generation Circuit Board Assembly and UWELL'S PRO-FOCS Flavor Testing Technology, you're guaranteed to enjoy fantastic flavor and outstanding performance.
Design and Build Quality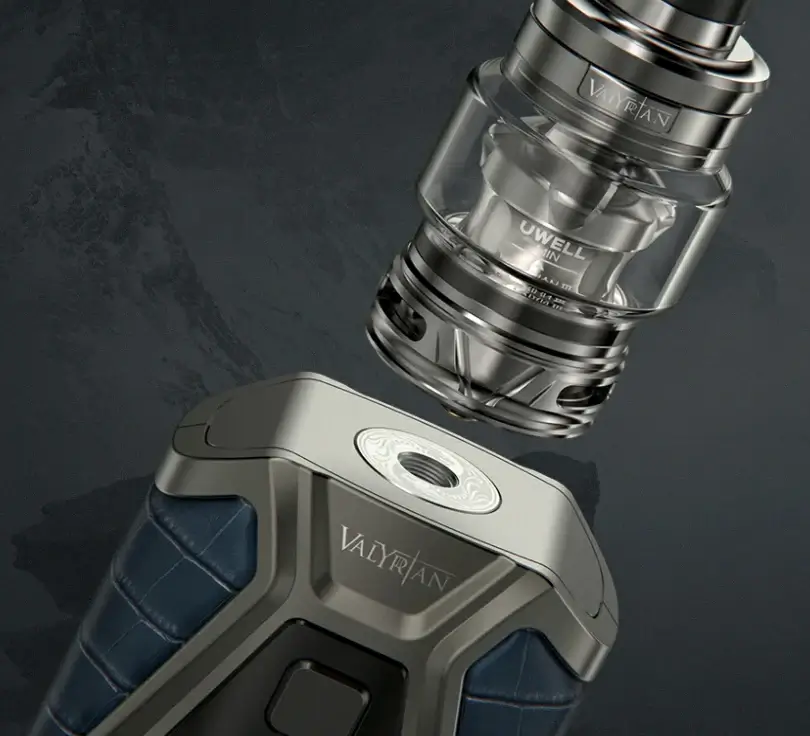 The Valyrian 3 vape kit is not just about power; it's about intelligent design and functionality. The chunky build and ergonomic grip ensure that despite its larger size, the kit is comfortable to hold. The full-color screen with clear display and user-friendly menu system adds to the seamless experience. With Variable Wattage mode, you can select your preferred power level ranging from 5W to 200W, or you can delve into the kit's Temperature Control suite to unlock enhanced flavor experiences.
The Valyrian 3 sub ohm tank isn't just a redesign; it's a revolution. Not only does it create substantial vapor, but it's also designed to elevate flavor delivery. The flip-top design simplifies refilling, while the dual adjustable airflow allows you to tailor the vapor flow to your preference. The mesh build of the Valyrian 3 coils ensures quicker heating, better taste, and longer coil lifespan compared to traditional wound coils.
Features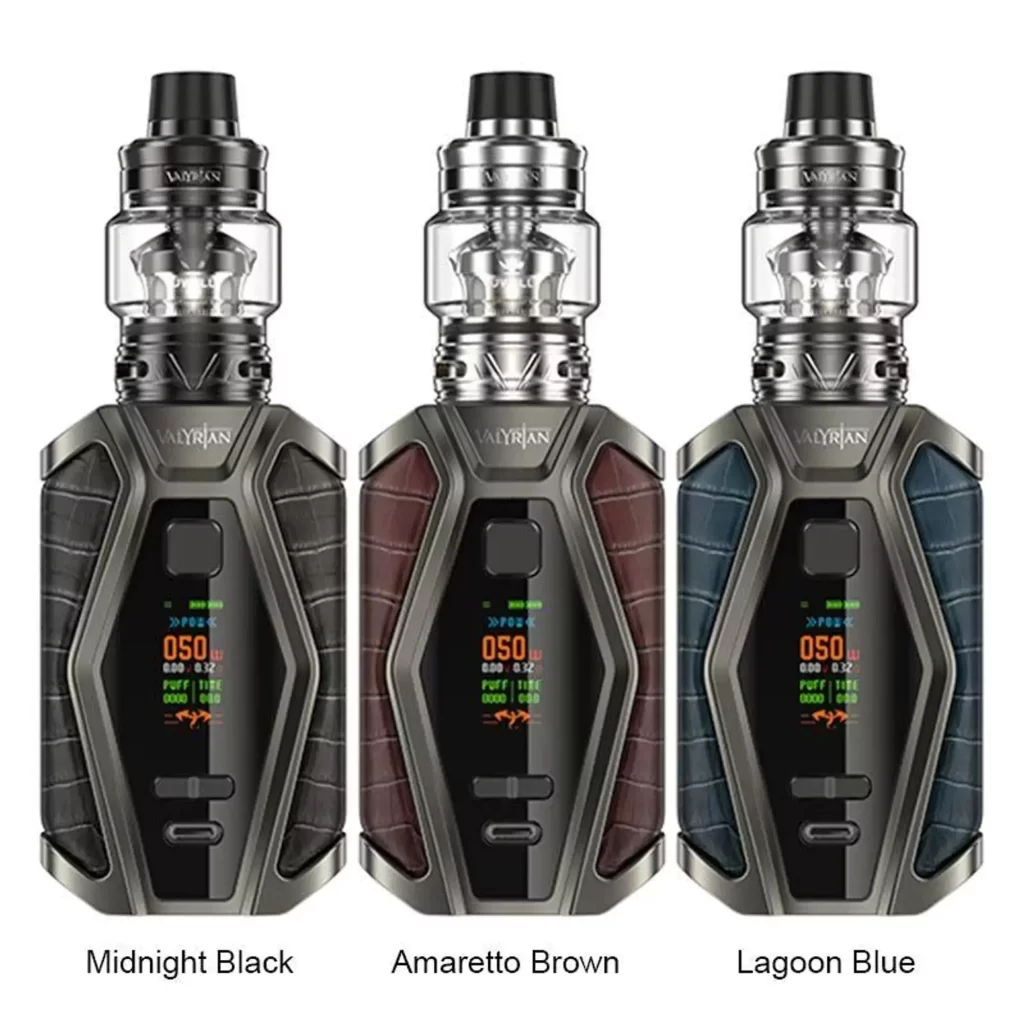 0.7–8.0 V range
TCR and Power Mode
Single firing button
Dual button adjustments
0.96 inch color LED display
Hinged bottom battery door cover
Flip top fill system (dual fill ports)
Threaded coil installation
Dual slotted bottom adjustable airflow control
0.32 ohm UN2 Single Mesh Coil: rated 80–85W
0.14 ohm UN2-2 Dual Mesh Coil: rated 80–90W
Inside The Box
1 x Uwell Valyrian 3 Mod
1 x Uwell Valyrian 3 Tank
1 x Uwell Valyrian 3 Stainless Steel 0.32 Ohm Mesh Coil (80 – 85W)
1 x Uwell Valyrian 3 Kanthal 0.14 Ohm Mesh Coil (80 – 90W)
Spare O-Rings Pack
1 x Micro USB Charger
1 x User Manual
Sub-Ohm Tank Features
30mm Diameter
6ml Tank Capacity
Flip Top Fill System
– Dual Fill Ports
Stainless Steel Tank Construction
Threaded Coil Installation
Dual Slotted Airflow Control Ring
Threaded 510 Connection
Coils
0.32ohm UN2 Coil
– rated for 80-85W
0.14ohm UN2-2 Coil
– rated for 80-90W
Customer Reviews
"I am loving this one, what a kit! It is super easy to refill, mess free and no leaks so far. A tad expensive but 100% worth it. I don't think ill switch to anything else again!"
"This rig is a beast, comfy in the hand, obscure firing key position surprisingly works very well, no screen customization but it has little dragons all over, leather feels great, battery compartment is simple yet strong, you really get what youre paying for."
"I've only been using this kit for a day, but having used many kits, this has to be the best I've come across! It vapes incredibly smoothly, it feels great to hold and its a solid piece of kit.
The tank is easy to fill and looks beautiful with the flip top lid with no leaks what so ever. The coils are amazing, producing great cloud and flavour. The trap door for the batteries is solid and secure making it easy to change the batteries in seconds. The overall design is beautiful with the 'dragon scale leather' comfortable and soft to touch.
Overall a highly recommended kit well worth the price as it definitly feels built to last a long time."
"Great piece of kit BUT ….. disregard the bit in the write up where it says it will not leak I've only used it a dozen times and I've had 3 leakages so leak proof my left nut , looking for a replacement for a great looking and set up tank but tut tut tut to the leaks."
In Conclusion
The Uwell Valyrian 3 Vape kit is a harmonious blend of power, design, and innovation. Its mod's dragon-inspired aesthetics and cutting-edge technology set it apart, while the Valyrian 3 Sub-Ohm Tank complements it with exceptional performance and convenience. With its impressive wattage output, intelligent chipset, and dynamic flavor delivery, the Valyrian 3 vape kit proves to be a versatile and compelling choice for vapers seeking a powerful and visually stunning vaping experience.