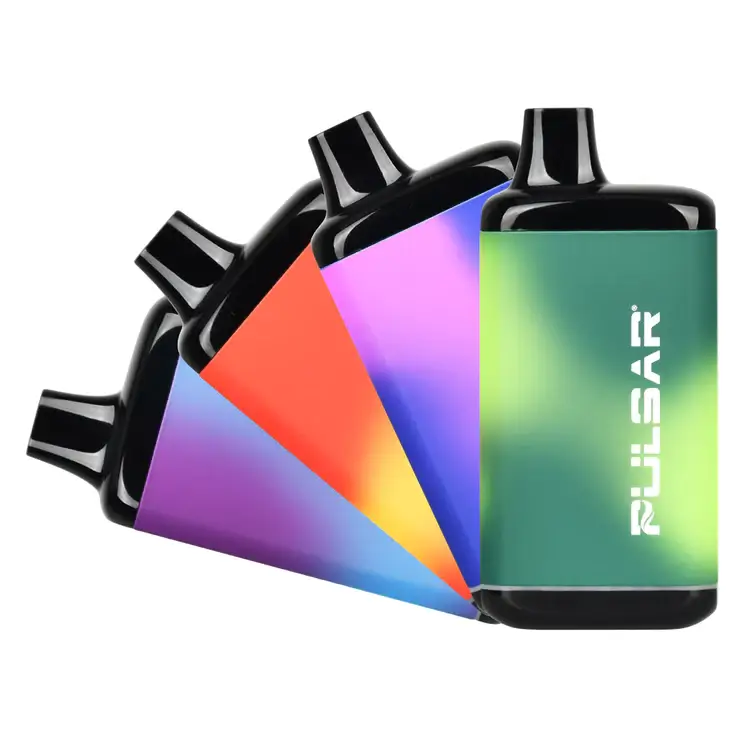 The Pulsar 510 DL 2.0 offers a sleek and discreet solution for those seeking a versatile variable voltage vape that perfectly complements their on-the-go lifestyle.Affordable, reliable, and discreet – the Pulsar 510 DL 2.0 offers all this and more. With its user-friendly operation, upgraded battery, and accommodating cartridge compatibility, it effortlessly earns its place as a must-have vape battery for those who value both style and functionality.
Features
Minimalist and discreet design – no one will know what it is!
High protection value for your valuable 510 thread oil cartridges
Auto-draw activation, or by button press (located at the bottom)
Three voltage settings (2.8V, 3.4V, 3.8V)
LED voltage indicator (Green, Blue, Red)
1.8V preheat function
Battery Capacity: 650mAh
Fits most 510 thread oil cartridges: max length 2.4″ (61mm), max diameter 0.55″ (14mm)
Dimensions: 3.22″ (H) x 1.53″ (W) x 0.7″ (D)
The Pulsar 510 DL 2.0 boasts a minimalist and discreet design, ensuring inconspicuous usage. It provides high-level protection for valuable 510 thread oil cartridges. Users can activate the device through auto-draw functionality or by using the button located at the bottom. The vape offers three voltage settings (2.8V, 3.4V, 3.8V), each indicated by a distinct LED color (Green, Blue, Red). The inclusion of a 1.8V preheat function enhances the vaping experience. With a battery capacity of 650mAh, extended usage is guaranteed. The device accommodates a variety of 510 thread oil cartridges, with dimensions up to 2.4″ in length and 0.55″ in diameter. The overall dimensions of the vape are 3.22″ (H) x 1.53″ (W) x 0.7″ (D), making it conveniently portable.
Special Feature: Thermochromic Colors
Color Designs
Candy Floss Funk – a mid century medley of chunky shapes and concentric curves, tied together with bright pops of electric blue, hot pink and lavender hues
Garden of Cosmic Delights – illustrates a trippy setting of flowery folks that have set up shelter in a mushroom meadow, with wild lollies and butterflies galore; created by featured artist Hannah Bunzey
Psychedelic Jaguar – pictures a snarling jaguar perched on a mountainside, scoping out the jungle below; created by featured artist Amberly Downs
Remembering How To Listen – depicts creatures of the forest above and below becoming all tangled into One, connected throughout the beautiful universe; created by featured artist Hannah Bunzey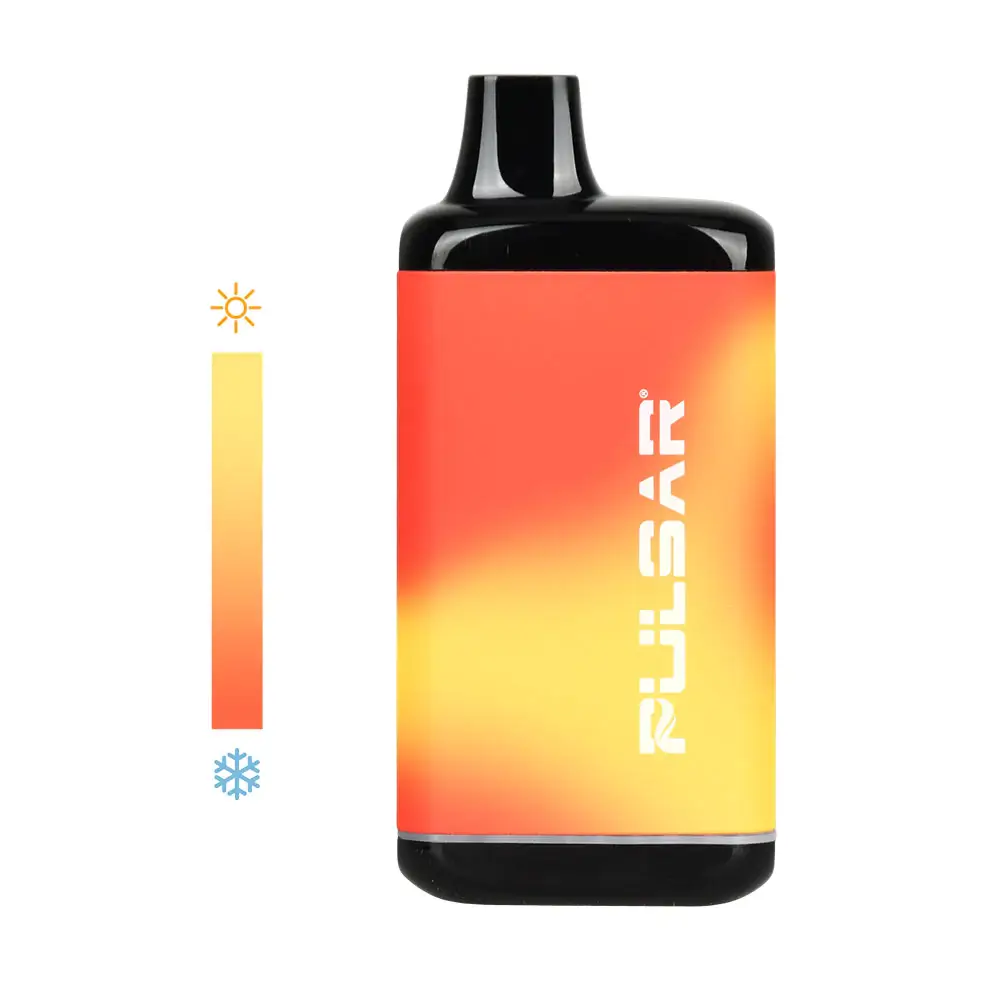 The introduction of Thermochromic Colors to the Pulsar DL 2.0 elevates its aesthetic appeal and user experience to an entirely new level. This innovative technology showcases a captivating temperature-sensitive effect that adds a touch of magic to your vaping sessions.
Pulsar's implementation of Thermochromic technology introduces four distinct color-changing options, each designed to intrigue and delight users. When held or touched, the vape's exterior transitions from a darker hue to a lighter shade, creating a dynamic visual effect that captivates the senses.
This interactive feature adds an element of engagement, as the user's touch brings about an immediate response in the form of shifting colors. Beyond the aesthetic allure, this color-changing effect also serves as a practical indicator, subtly communicating the device's recent usage to the user.
The transition back to the darker color when the device is no longer held completes the cycle, showcasing the technology's responsiveness to temperature changes. It's a small yet impactful detail that enhances the overall enjoyment and interaction with the Pulsar DL 2.0.
Incorporating Thermochromic Colors demonstrates Pulsar's commitment to both innovation and user engagement. Beyond the conventional vaping experience, the Pulsar DL 2.0 with Thermochromic Colors offers a visual journey that adds a layer of excitement and personalization to every puff.
Protecting Your Privacy
In the realm of safety features, the Pulsar 510 DL 2.0 emerges as a frontrunner, assuring an unparalleled sense of tranquility in your vaping endeavors. Its advanced design encompasses an automatic heat shut-off mechanism that springs into action after a mere 10 seconds of usage, surpassing the ordinary to prevent any possibility of overheating. This not only safeguards your experience but also significantly prolongs the longevity of the device itself.
However, the pièce de résistance of the Pulsar 510 DL 2.0 lies in its capacity to maintain a discreet vaping encounter, irrespective of your location. Whether navigating a bustling public space or simply cherishing the sanctity of your private moments, this vape stands as the quintessential solution. The LED light ring encircling the base operates as a silent sentinel, discreetly revealing the selected voltage setting and power level without the need for a conspicuous display that might inadvertently expose your pursuits.
In essence, the Pulsar 510 DL 2.0 not only embodies cutting-edge safety measures but also seamlessly encapsulates the essence of clandestine vaping. This amalgamation of innovation and discretion renders it a remarkable choice, transforming every vaping session into an exclusive and uninterrupted indulgence.
Final Thoughts
The Pulsar 510 DL 2.0 vape revolutionizes on-the-go vaping with discreet design, upgraded features, and safety measures. Its user-friendly interface, three voltage settings, and 650mAh battery enhance customization and convenience. The innovative Thermochromic Colors engage users with dynamic color shifts, while safety features like auto heat shut-off and discreet LED indicators ensure secure and private vaping experiences. A blend of style, functionality, and innovation, the Pulsar 510 DL 2.0 is the ultimate choice for discreet and enjoyable vaping sessions.