The VAAL Vape 1500 Disposable Pod has made quite the impact in the vaping market with its pen-style design, long-lasting battery, and impressive range of flavors. In this review, I'll delve into every aspect of this disposable vape device, from its pocket-friendly portability to its exceptional flavor satisfaction, to give you the full lowdown.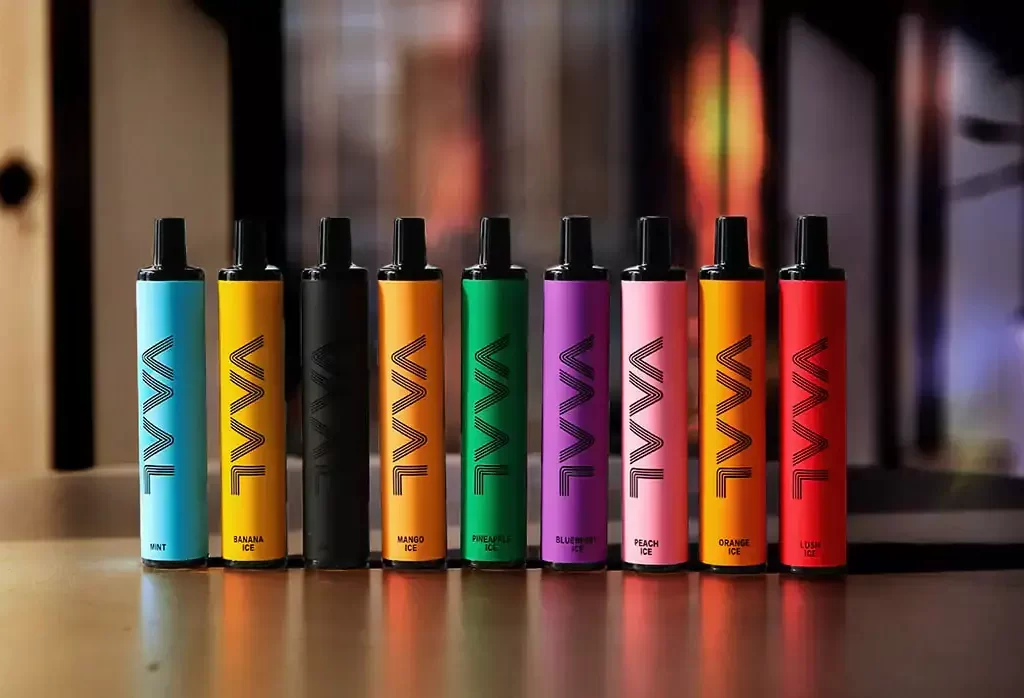 Specifications
Size: φ19.5mm*104.0mm
Weight: 47.6g/piece
Battery capacity: 1100mAh
E-liquid capacity: 5.0ml
Coil resistance: 1.2ohm
Nic. strength: 5%
Puffs: ≈1500 puffs
Features
1500 Vaping Puffs Disposable Pod
Integrated 1100mAh Battery
Pre-Charged – Simply Puff on the Device to Activate
Various Tasty Flavors
5.0ml Large E-liquid Capacity
Stealth and easy to use
Design and Build Quality
First off, the matte texture on the VAAL 1500 deserves mention. It gives the device a smooth, almost velvety feel, offering a tactile experience that's both comfortable and luxurious. This texture ensures that the vape pen sits comfortably in your hand, making for an altogether more enjoyable vaping experience.
Then there's the pen-style design—sleek, modern, and decidedly upscale. VAAL 1500 pulls off this look effortlessly, giving it an aesthetic appeal that belies its disposable nature. This design isn't just about looks; it serves a functional purpose by making the device incredibly portable. Its slender form factor means it can effortlessly slip into pockets, purses, and even the smallest of compartments. Whether you're heading out for a night on the town or embarking on a weekend getaway, the VAAL 1500 makes the perfect companion.
Another practical advantage of its design is the universal appeal. Whether you're new to vaping or have been at it for years, the VAAL 1500 manages to strike a balance between style and usability that caters to all. It's a design that says, "I'm accessible," but in a voice that oozes sophistication.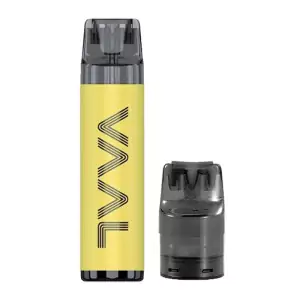 Battery Life
In the world of disposable vape pens, battery life is often the deciding factor between a good experience and a great one. The VAAL 1500 more than excels in this department, boasting a built-in 950 mAh battery that promises longevity and consistent performance.
Let's talk numbers for a moment. With up to 1-2 weeks of battery life, depending on your vaping habits, the VAAL 1500 certainly sets itself apart from many competitors. This sort of endurance ensures that you're not constantly on the lookout for a new device, giving you the freedom to vape at your own pace.
But what truly stands out is its puff count. Designed to deliver approximately 1500 puffs, the VAAL 1500 offers endurance that's nothing short of impressive, especially considering its compact size. This makes it a reliable option not just for everyday use but also as a travel companion or a backup when your primary device runs out of juice.
What this incredible battery life means in practical terms is less worry about device longevity and more focus on enjoying the flavors and the overall vaping experience. The VAAL 1500 assures that you can take it on the go—whether you're heading to work, traveling, or simply stepping out—without the nagging concern that it might die on you.
In a market where battery life can often be hit or miss, the VAAL 1500 makes no compromises. It offers a level of reliability that's rare to find in disposable vape pens. Given its small form factor, the VAAL 1500 proves that good things indeed come in small packages, especially when those packages are designed to last.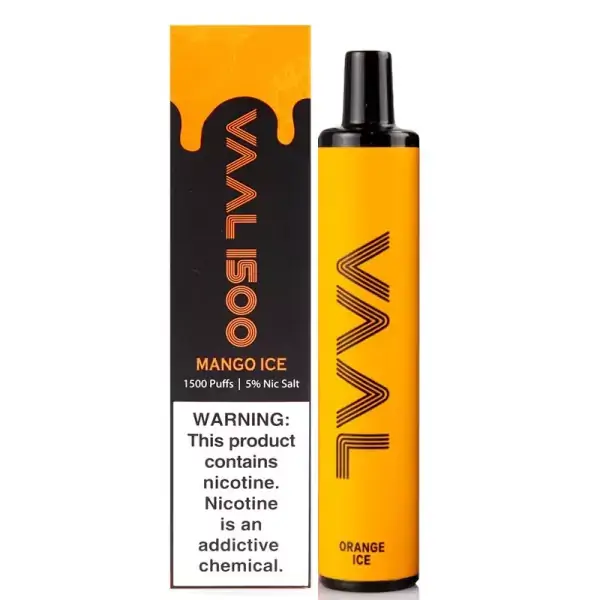 Performance
In the realm of disposable vape pens, the VAAL 1500 proves that performance isn't just about power or longevity—it's equally about the quality of the vaping experience. This is where the device truly excels, offering a symphony of flavors and features designed to please both the novice and the aficionado.
Firstly, the flavor range is nothing short of impressive. With 20 distinct options, the VAAL 1500 ensures that there's something for every palate. Whether you're a fan of traditional Tobacco and Mint or are looking to explore more exotic terrains like Milk Banana and Mixed Berry, each flavor promises an experience that is both authentic and intensely satisfying. The diversity in flavor options adds a sense of adventure to the vaping experience, allowing you to switch things up whenever you feel like it.
When it comes to nicotine strength, the VAAL 1500 offers flexibility by providing two options—5% and 3% salt-based nicotine. This enables you to control the intensity of your vaping experience according to your preference. Furthermore, the salt-based nicotine ensures a smoother throat hit, making it a favorable choice for both beginners and seasoned vapers.
The draw-activated mechanism is another feather in its cap. No buttons, no complications—just align the mouthpiece and draw. This feature simplifies the vaping process, removing any learning curve and making it accessible to users of all experience levels.
Additionally, the device comes pre-filled and is ready to use right out of the box. There's no fumbling around with pods or refills; it's a straightforward, hassle-free vaping experience from the moment you unpack it.

FAQs
1.Is Vaal a vape brand?
VAAL is a new but pioneering vaping brand, specialized in the manufacture and wholesale of disposable pod system.
2.Do vaal vapes have nicotine?
In particular, Vaal's Glaz series have a higher nicotine content than most other Vaal vapes – the Vaal Glaz 5000 and 6500 are both available in two variants – 50mg/ml nicotine or 5% and 20mg/ml or 2% nicotine – quite a bit more than the standard 1.7%.
3.Are Vaal's disposable vapes refillable?
Vaal specializes in disposable vapes rather than in refillable vape pens, and disposable vapes aren't typically meant to be refilled. Instead, their battery is supposed to be rechargeable so that you don't need to throw away a half-full vape but once the e-juice is gone, you're expected to just dispose of the vape.There is a big "But" here, however, because Vaal's disposable vapes are actually quite easy to refill. This isn't necessarily an intended feature and the brand doesn't market it but the Vaal Max model, in particular, is quite easy to refill if that's your preference.