In the ever-evolving landscape of the electronic cigarette market, the Loon Maxx 2000 puff disposable vape pen has emerged as a true champion. With a diverse array of 18 delightful flavors, this vaping marvel is enriched with 6% nicotine salt content, ensuring an impeccable nicotine experience. The Loon Maxx boasts a remarkable 1000 mAh battery capacity, allowing vapers to savor up to 2000 puffs. What's more, this ingenious device enables users to fine-tune their vaping experience by simply adjusting the airflow at the base. Let's delve into the intricate details of the Loon Maxx disposable vape pen, exploring its flavors, features, price point, and customer reviews.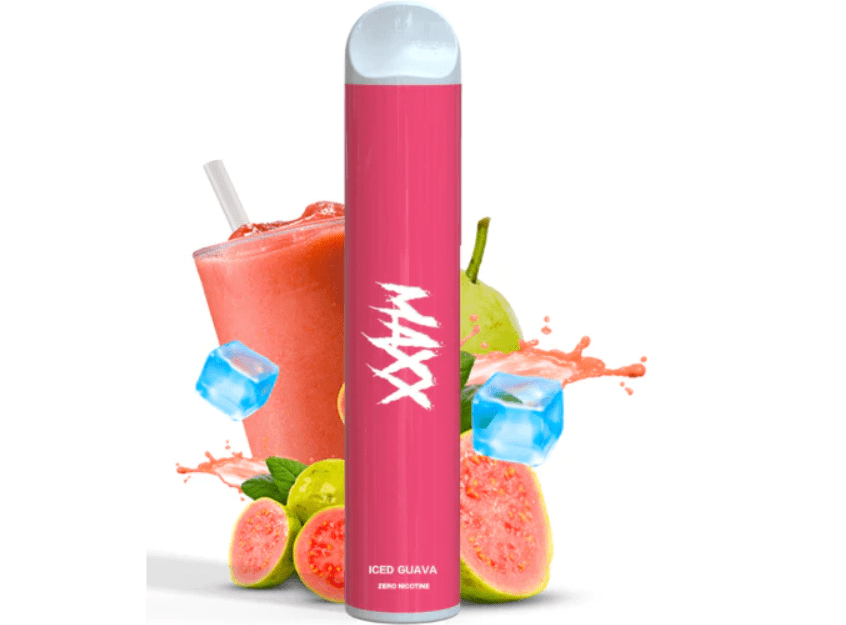 Flavors that Tantalize the Senses
One of the standout features of the Loon Maxx disposable vape pen is its remarkable collection of 18 delectable flavors. Each puff is an exploration of taste, offering a diverse range of options to cater to various palates. Some of the enticing flavors include:
MINT: A classic and refreshing minty flavor that cleanses the palate with every inhale.
MINT GUM: A fusion of invigorating mint and the nostalgic essence of chewing gum, creating a delightful blend.
BLUE LIGHTNING: A burst of electrifying blueberry that strikes the senses with a sweet and tangy zing.
BLUE RAZZ SLUSH: A nod to the beloved blue raspberry slushie, delivering a harmonious balance of sweetness and tartness.
LUSH ICE: A cooling watermelon flavor with a touch of menthol, perfect for a refreshing vaping experience.
FROZEN MANGO: The tropical essence of ripe mangoes, enhanced by a frosty menthol undertone.
FROZEN PEACH: A juicy and succulent peach flavor, infused with a chilling menthol breeze.
FROZEN MELON: A medley of luscious melons, coupled with an icy exhale for a well-rounded vaping adventure.
BERRY LEMON BUBBLEGUM: A playful blend of mixed berries and zesty lemon, reminiscent of your favorite childhood bubblegum.
CHERRY LIME SODA: Fizzing with effervescent charm, this flavor captures the effulgence of cherry lime soda.
STRAWBERRY BAD BULL: A strawberry delight with a touch of mystery, keeping your taste buds intrigued.
BANANA BAD BULL: The lusciousness of banana, accompanied by an enticing twist that sets it apart.
BAD BULL: A bold flavor that's hard to define, offering a unique and adventurous vaping experience.
GRAPE BAD BULL: A fusion of rich grapes with the enigmatic BAD BULL essence, creating a symphony of taste.
Features that Define Excellence
The Loon Maxx disposable vape pen isn't just about flavors; it boasts an impressive set of features that elevate the vaping experience to a whole new level:
Disposable Device: A hassle-free solution for vaping enthusiasts, providing the convenience of a disposable device without compromising on quality.
6% Nicotine: With a potent 6% nicotine content, the Loon Maxx caters to the nicotine cravings of seasoned vapers.
Generous E-Liquid Capacity: Each device contains 6.5mL of e-liquid, ensuring an extended vaping journey.
Puff Count: Delivering a whopping 2000 puffs per device, the Loon Maxx promises longevity and value.
Customizable Airflow: The device's adjustable airflow mechanism allows users to fine-tune their vaping experience, from tight draws to airy clouds.
A Price Point that Offers Value
The Loon Maxx disposable vape pen comes at a reasonable price of $14.49, offering a cost-effective solution for both beginners and experienced vapers alike. Considering the expansive range of flavors, the generous nicotine content, and the impressive puff count, this price point presents exceptional value for the vaping community.
Real Voices, Real Satisfaction
Don't just take our word for it – hear what actual customers have to say about the Loon Maxx disposable vape pen:
"Great taste and long-lasting. I have tried pretty much every flavor of Loon disposables, and Mint Gum is by far my favorite." – Anonymous, United States (08/24/2021)
"This is a very good vape. It has great taste. I will always buy Loon." – Beverly P., United States (12/07/2021)
"Love the Loon flavors!! Saves me so much money buying them on Ziipstock!! I'm telling all my friends :)" – Tay, United States (10/04/2021)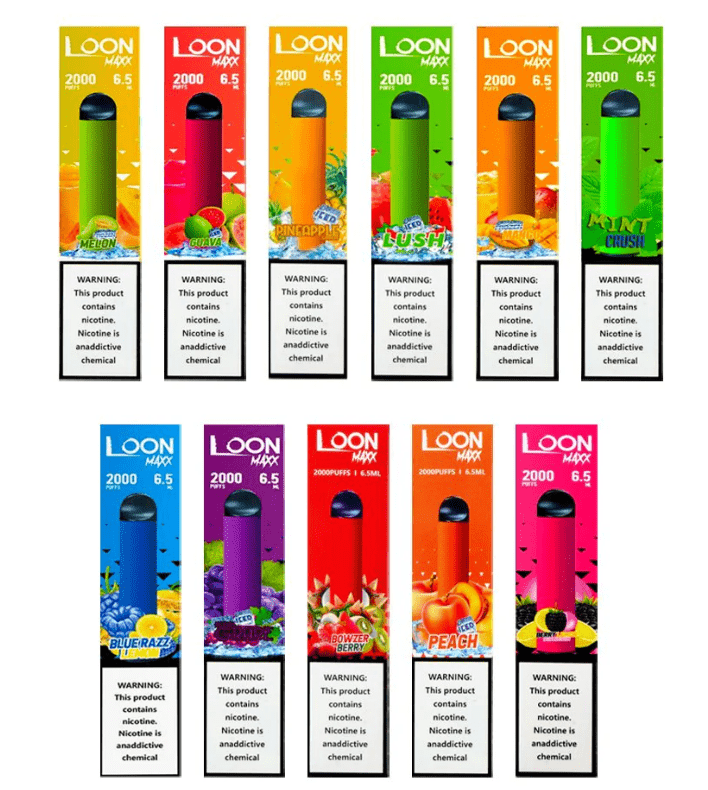 Conclusion: Unveiling a Flavorful Vaping Adventure
In a market saturated with options, the Loon Maxx disposable vape pen stands out as a true gem, promising a journey of flavors that titillate the senses and features that cater to diverse preferences. With its impressive battery capacity, customizable airflow, and an expansive range of flavors, the Loon Maxx offers an unparalleled vaping experience. The testament of satisfied customers further cements its position as a top-tier choice in the world of disposable vape pens. So, whether you're a mint enthusiast, a fruit fanatic, or an adventurer seeking unique blends, the Loon Maxx is ready to accompany you on a flavorful vaping adventure like no other.