In the world of vaping, variety and quality reign supreme. The Orion Bar disposable vape is a testament to this, offering an array of delectable flavors that cater to every palate. This comprehensive guide delves into the diverse flavors, impressive features, pricing, customer reviews, and frequently asked questions surrounding the Orion Bar vape, providing you with a well-rounded understanding of this exceptional vaping experience.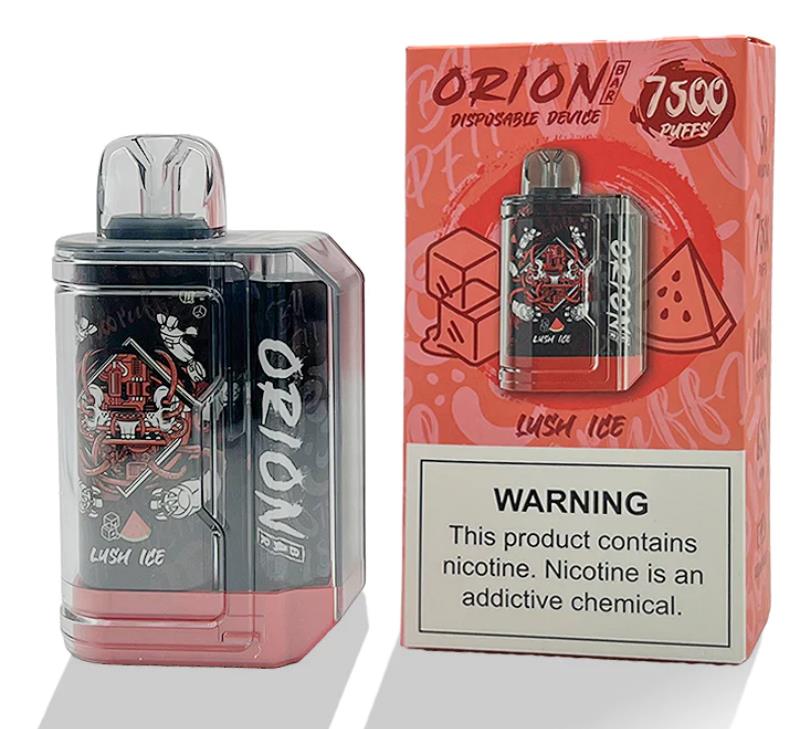 Exploring the Exquisite Flavors: A Flavor Journey Like No Other:
The Orion Bar vape boasts an impressive selection of flavors that span across different taste profiles. Whether you're a fan of fruity delights, cooling menthols, or indulgent desserts, the Orion Bar has something to satisfy your cravings. Here's a glimpse into the flavor spectrum:
Aloe Grape
Banana Cake
Blackcurrant Mixed Berry
Black Dragon Ice
Blue Mint
Blue Razz Honeydew
Blue Razz Ice
Blueberry Pie
Blueberry Raspberry
Blueberry Rose Mint
Cafe Mocha
Colombia Coffee Ice
Chicago Cocktail
Clear
Cool Mint
Dragon Fruit Berry
Double Apple Ice
Grape Energy
Ice Cap
Lush Ice
Mango Ice
Mexican Mango Ice
Miami Mint
Orange Ice
Passion Fruit Pineapple
Peach Colada
Peach Mango Watermelon
Pineapple Ice
Pineapple Lemonade
Pink Lemonade
Rainbow Drop
Sour Apple Ice
Strawberry Kiwi
Strawberry Pina Colada
Strawberry Raspberry Cherry Ice
Strawberry Watermelon
Summer Peach Ice
Tobacco
Triple Berry
Watermelon Ice
Unlocking the Features and Price Point: A Glimpse into Excellence:
The Orion Bar disposable vape stands out for its exceptional features and enticing price point:
18mL Prefilled E-Liquid Capacity: Ample e-liquid capacity to keep you vaping for an extended period.
Integrated 650mAh Battery: A robust battery that ensures extended use without frequent recharging.
5% Nicotine Concentration: Delivering a satisfying nicotine hit.
Approximately 7500 Puffs: A generous puff count that ensures long-lasting enjoyment.
Draw-Activated Firing Mechanism: Seamlessly inhale without the need for buttons or switches.
Adjustable Airflow Control Ring: Customize your vaping experience to suit your preferences.
Type-C Port: Quick and efficient charging via the modern Type-C port.
The Orion Bar offers remarkable value for its price, providing a versatile and enjoyable vaping experience that is accessible to a wide range of users.
Customer Reviews: Real-World Experiences Speak Volumes:
Customer reviews are a testament to the Orion Bar's exceptional quality and performance. Let's take a closer look at some of the feedback provided by satisfied users:
Michael L.: "This disposable lasts FOREVER. It's great. Flavor and drag last a long time. The taste is great. I recommend mango ice."
Samad E.: "The pineapple lemonade is way better than I could have imagined. New favorite. Feel like it lasts forever. Peach mango watermelon is another great choice. Will definitely be trying more flavors from them. The convenience of the disposables makes these ideal. Great puffs."
Eddie S.: "Good vape, last long, and good battery."
Robin D.: "These are our all-time favorites!! Blue Razz and gummy bear are our two all-time favorites. I just pray that this disposable company never discontinues the limited edition. Gummy bear forever."
Brad m.: "Great flavor and seem to last longer than advertised."
Susan S.: "Long-lasting my favorite peach ice."
Kenneth U.: "Taste, battery life, no leaking, all-around solid choice."
Michael W.: "Very flavorful. Smooth airflow. Extremely satisfying for a disposable. Impressive battery life and charges quickly. Great vapor production for a disposable."
Frequently Asked Questions (FAQs): Addressing Your Queries:
How many puffs can I expect from the Orion Bar vape?
The Orion Bar boasts an impressive approximate puff count of 7500, providing extended vaping pleasure.
Are the flavors true to their descriptions?
Yes, the Orion Bar flavors have received positive feedback for their accurate and delightful taste profiles.
Is the Orion Bar suitable for beginners?
Absolutely. The draw-activated firing mechanism and user-friendly design make it a great choice for both beginners and experienced vapers.
Can I charge the Orion Bar?
The Orion Bar is designed as a disposable vape and does not feature rechargeable capabilities.
Which flavor is the most popular among users?
Flavor preferences vary, but based on reviews, options like gummy bears, pineapple lemonade, and mango ice have garnered high praise.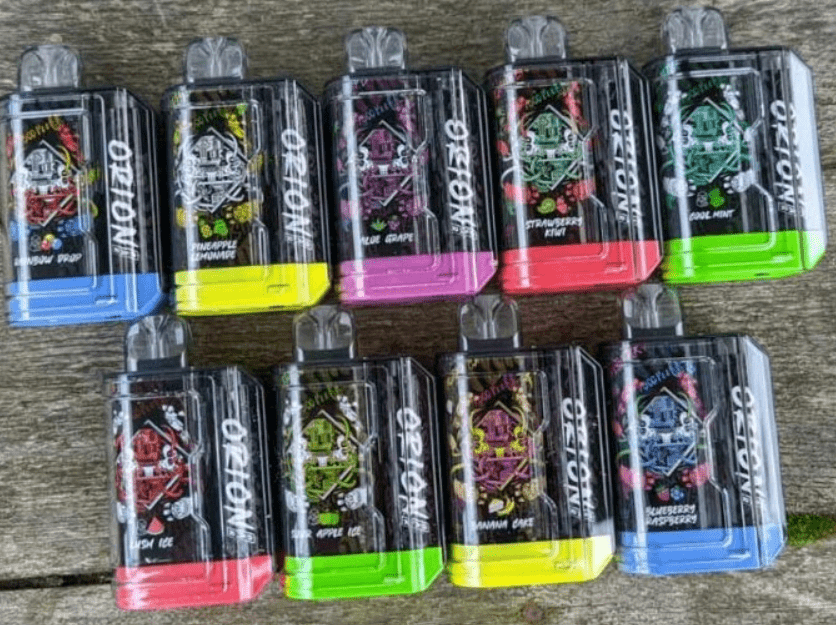 In conclusion, the Orion Bar disposable vape brings together a plethora of flavors, impressive features, favorable pricing, and positive customer experiences. Whether you're seeking an exciting flavor journey or a reliable vaping companion, the Orion Bar is poised to exceed your expectations and offer a memorable vaping adventure.