Vaping is a multi-faceted world, with products ranging widely in size, functionality, and, of course, nicotine content. For those who enjoy the act of vaping but want to steer clear of nicotine, the Zero Nicotine Elf Bar lineup offers some intriguing options. In this article, we'll take a detailed look at two standout devices from this series: the Elf Bar 600 and the Elf Bar BC 5000.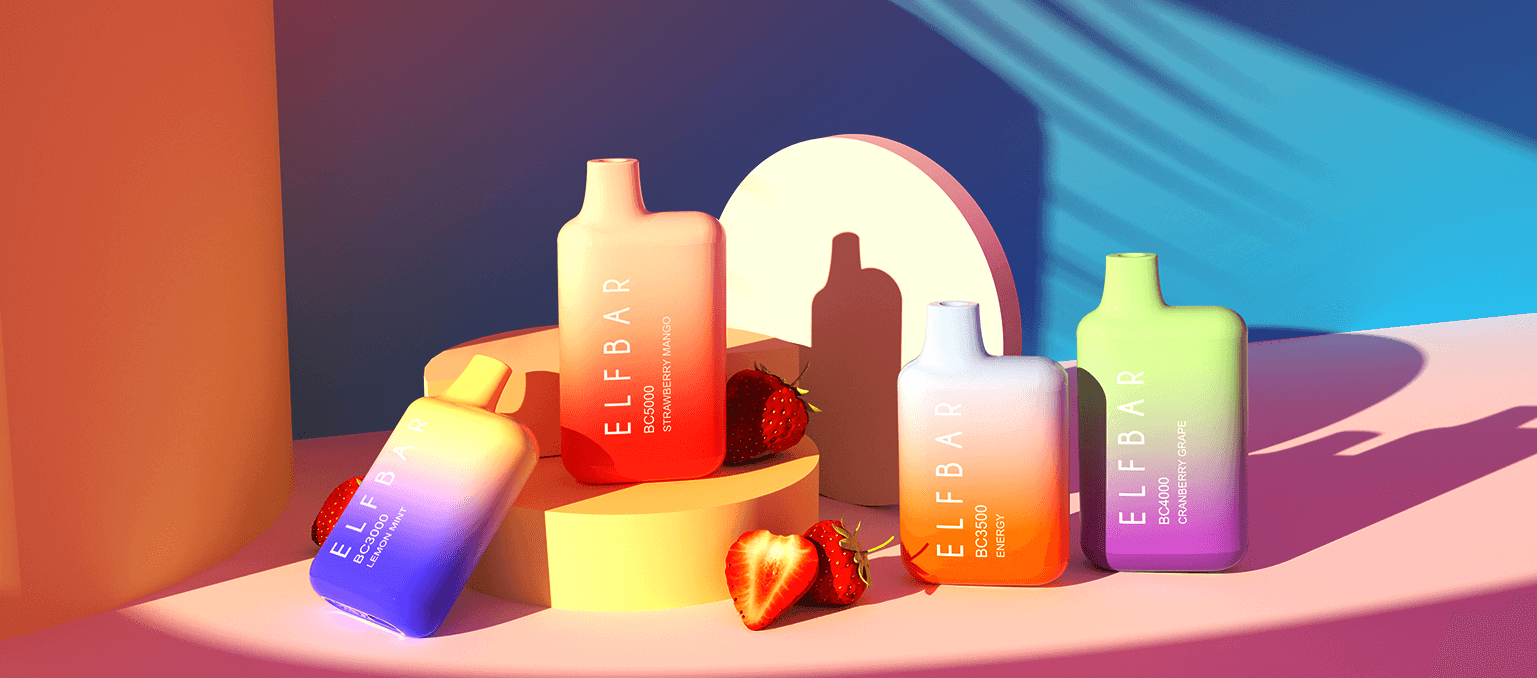 Elf Bar 600: Compact and Capable
At the affordable price point of around £4.99, the Elf Bar 600 is a budget-friendly entry into the world of nicotine-free vaping. Despite its small size and low cost, this device is packed with features that make it a joy to use.
The 600 is equipped with a 550mAh battery, which provides between 550 to 600 puffs per device. This gives most users more than enough power to last through a day of moderate vaping. The 2ml e-liquid capacity is plenty for a device of this size, and the wide range of flavors means that there's something to suit everyone's taste.
Speaking of flavors, the Elf Bar 600 comes pre-loaded with a variety of delicious options. You can choose from fruity options such as Apple Peach, Blue Razz Lemonade, Blueberry, Kiwi Passion Fruit Guava, and Watermelon, or opt for the refreshing Strawberry Ice.
One of the best features of the Elf Bar 600 is its draw activation. This means that there are no buttons to worry about – you simply take a puff to start vaping. This feature, coupled with its compact size and lightweight design, makes the Elf Bar 600 a user-friendly device perfect for vaping beginners and veterans alike.
Elf Bar BC 5000: A Long-lasting Vaping Powerhouse
If you're looking for a vape that can go the distance, the Elf Bar BC 5000 is a fantastic choice. Priced at around $14.99, this device offers remarkable value for money, given its impressive specs and features.
Firstly, the BC 5000 comes with a massive 13.0ml e-liquid capacity – more than six times that of the Elf Bar 600. This substantial amount of e-liquid, combined with a powerful 650mAh internal rechargeable battery, gives you an astounding 5000 puffs per device.
The BC 5000 is also more technologically advanced than its smaller counterpart. It features a dual coil, which can create larger clouds and provide a more satisfying vaping experience. Plus, it comes with a USB Type-C charge port, so you can easily recharge the device once the battery is drained.
Even with these advanced features, the Elf Bar BC 5000 retains the simplicity and user-friendliness of the 600. It's draw-activated, so you can start vaping with a simple puff.
The BC 5000 comes in an array of unique flavors. Along with favorites such as Blue Razz, Kiwi Passion Fruit Guava, and Watermelon Ice, you can enjoy exotic combinations like Peach Mango Watermelon, Strawberry Kiwi, and Strawberry Mango. For those who like a bit of a kick, the Miami Mint and Tropical Rainbow Blast flavors are sure to delight.
Conclusion: The Zero Nicotine Elf Bar Range is a Winner
Whether you're new to vaping or a seasoned enthusiast, the Zero Nicotine Elf Bar series has something for you. The Elf Bar 600 and Elf Bar BC 5000 offer a delightful blend of functionality, user-friendliness, and flavor variety, all while being completely nicotine-free. These devices provide an enjoyable vaping experience that can cater to any preference or lifestyle. Choose the Zero Nicotine Elf Bar for your next vape, and discover a world of flavor and convenience that's hard to beat.