Welcome to our comprehensive Flum Float Vape review, where we'll dive into the exciting world of Flum Float's flavors, pricing, and wholesale options. Flum Float has garnered attention in the vaping community for its wide range of delectable flavors, competitive pricing, and attractive wholesale opportunities. Join us as we explore the highlights of Flum Float Vape and discover why it has become a top choice for vapers seeking quality and affordability.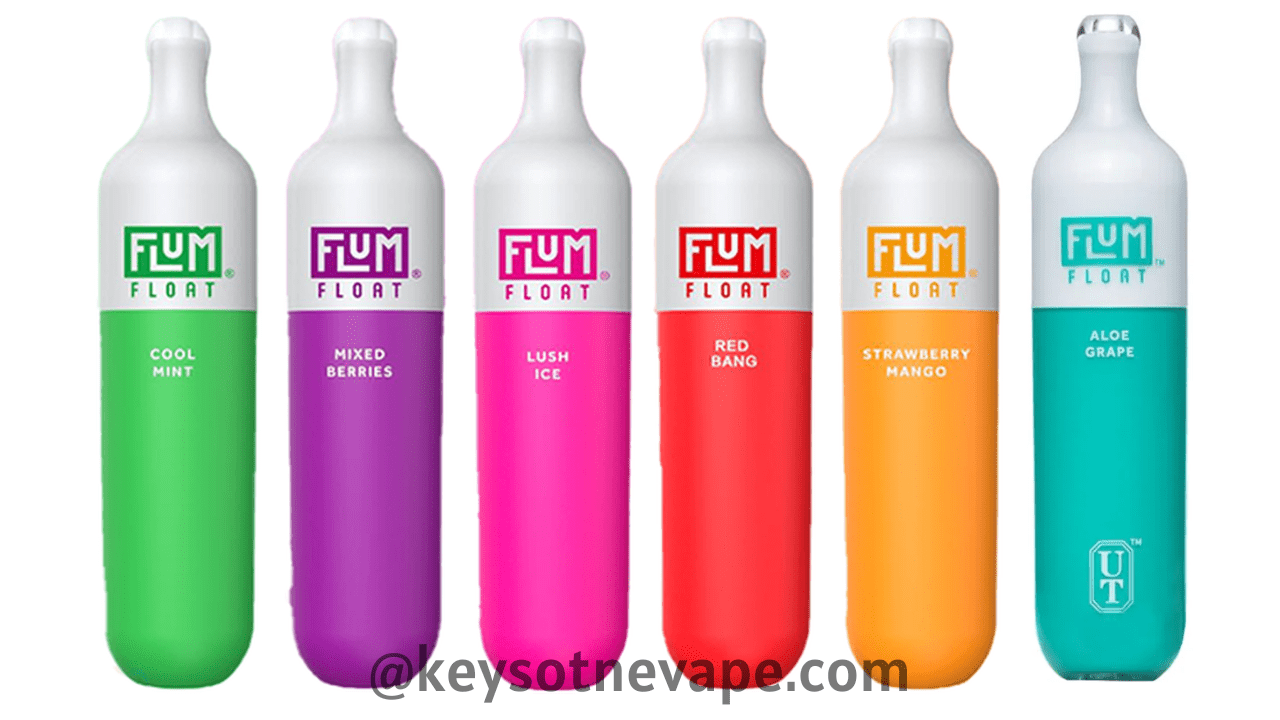 Flum Float Vape Flavors List
Prepare your taste buds for a vape experience like no other with Flum Float's incredible range of flavors. Whether you're into refreshing mint, fruity delights, or classic tobacco, Flum Float has something to satisfy every craving. Check out the delectable lineup of flavors below:
Arctic Chill: Fresh mint with an icy menthol twist.
Strawberry Dream: The perfect fusion of luscious strawberries and creamy goodness.
Grape Escape: Dive into the succulent world of juicy grapes.
Berry Blast: A delightful medley of ripe and tangy berries.
Tropical Breeze: Embark on an exotic journey with this tropical fruit blend.
Watermelon Frost: Juicy watermelon meets a chilling breeze of menthol.
Mango Tango: Let the sweet and juicy mango take center stage.
Electric Lemonade: A zesty lemonade with an electrifying twist.
Blueberry Bliss: Experience the sheer joy of plump and sweet blueberries.
Cherry On Top: The cherry flavor that tops them all!
Caramel Mocha: A heavenly concoction of rich caramel and velvety mocha.
Vanilla Custard: Indulge in the creamy and smooth embrace of vanilla.
Lemon-Lime Fizz: A bubbly fusion of zesty lemon and lime.
Raspberry Ripple: Swirls of raspberry goodness in every puff.
Coconut Cream: Escape to the tropics with this creamy coconut delight.
Honeydew Haze: Savor the fresh and juicy taste of honeydew melon.
Peppermint Swirl: Cool peppermint with a hint of sweet swirls.
Pineapple Paradise: Dive into the tropical paradise of pineapple bliss.
Butter Pecan: Enjoy the nutty richness of buttery pecans.
Frosted Cinnamon Roll: A decadent treat with a frosting of cinnamon.
Hazelnut Heaven: Discover the divine taste of roasted hazelnuts.
Passionfruit Punch: Get a taste of the tropics with this passionate punch.
Irish Cream Delight: A velvety smooth blend of Irish cream.
Black Cherry Burst: Bursting with the intense flavor of ripe black cherries.
Double Espresso: Wake up your senses with a double shot of espresso.
Experience vaping like never before with Flum Float's remarkable flavors. Whether you're an adventurer seeking new taste experiences or a connoisseur with discerning taste, there's a Flum Float flavor made just for you.
Flum Float Vape Features You Should Know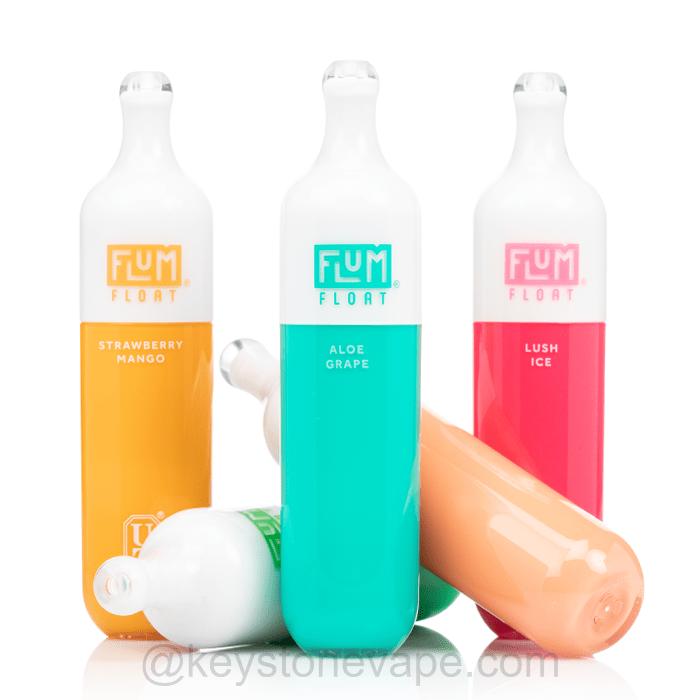 Flum Float is not your ordinary vape, and its exceptional features set it apart from the rest. Here are the key characteristics that make Flum Float an outstanding choice for vapers:
5% Nicotine by Weight: Flum Float delivers a satisfying nicotine experience with a 5% nicotine content by weight, catering to both new vapers and seasoned enthusiasts.
Made with Salt Nicotine: Experience smoother throat hits and faster nicotine absorption with Flum Float's use of salt nicotine, providing a more enjoyable vaping experience.
Pre-filled: No hassle, no mess – Flum Float comes pre-filled with your favorite flavors, so you can simply pick it up and enjoy it right away.
Pre-charged: Say goodbye to waiting for your vape to charge. Flum Float comes pre-charged, ready to use right out of the box.
Made in China: Rest assured of the product's quality, as Flum Float is manufactured in China, where rigorous standards are met to ensure safety and performance.
Draw-Activation Firing Mechanism: Say goodbye to buttons and complicated settings. Flum Float features a draw-activation firing mechanism, allowing you to vape by simply taking a puff.
With Flum Float, you get a hassle-free and satisfying vaping experience, backed by its carefully crafted features designed with your convenience in mind.
How to Wholesale High-quality and Affordable Vapes from China?
If you're searching for the best vape manufacturer in China, look no further than Keystone Vape. Keystone is a reputable vape manufacturer offering ODM (Original Design Manufacturer) and OEM (Original Equipment Manufacturer) services to top vape brands. With a team of experts who have over 10 years of experience in the vaping industry, Keystone is dedicated to delivering high-quality products to the market.
Here's how you can wholesale high-quality and affordable vape products from Keystone:
Research and Contact Keystone Vape: Start by researching Keystone Vape and familiarize yourself with its range of products and services. Once you're ready, reach out to their team to discuss your wholesale requirements.
Discuss Your Needs: Communicate your specific needs and preferences to Keystone's team. Whether you're interested in their existing products or want custom vape designs, they can cater to your requirements.
Check Product Quality: Request samples of the vape products you're interested in to assess their quality and performance. Keystone takes pride in delivering top-notch products, ensuring you receive the best vaping devices for your customers.
Negotiate Wholesale Prices: Discuss pricing with Keystone, keeping in mind your budget and the retail prices you intend to set for the products. Keystone aims to provide affordable vape options without compromising on quality.
Place Your Wholesale Order: Once you're satisfied with the product quality and pricing, place your wholesale order with Keystone. They will efficiently process your order and ensure timely delivery.
Stay Informed About Regulations: Before importing vape products, be aware of the regulations and requirements in your country. Keystone can provide guidance on compliance and ensure your products meet all necessary standards.
Keystone's story began in August 2022, with a mission to prioritize the health of vaping consumers. Their vision revolves around crafting vape brands and choices that offer optimal experiences in a sustainable manner. By partnering with Keystone, you can access top-notch vape products from a manufacturer that cares about the well-being of consumers and the environment.
FAQs
Are Flum Float vapes safe?
Yes, Flum Float vapes are considered a safer alternative to traditional cigarettes. Unlike regular cigarette smoke, Flum Vape does not produce harmful chemicals known to be present in tobacco smoke. Flum Float products are designed to deliver a satisfying vaping experience without the combustion and harmful toxins associated with smoking.
Is Flum Vape made in China?
Yes, the Flum Float brand is manufactured by Shenzhen PD Technology Co. Ltd., which is based in China. Shenzhen PD Technology Co. Ltd. is a reputable vape manufacturer known for its commitment to quality and innovation in the vaping industry.
Is Flum Float a good brand?
Flum Float is a well-regarded brand, backed by data from Keystone Vape Lab. Keystone Vape Lab, known for its expertise in the vaping industry, has recognized Flum Float as a reputable and reliable brand. With a team dedicated to research and development, Flum Float aims to provide high-quality vaping products that consumers can trust and enjoy.
Rest assured that when you choose Flum Float vape, you're opting for a brand that prioritizes the health and satisfaction of its customers. With Keystone Vape Lab's data and endorsement, Flum Float stands as a promising and trustworthy choice for your vaping needs.