The HQD Vape MVAR is a remarkable disposable vape device that offers an impressive 5000 puffs, making it a cost-effective and convenient alternative to traditional cigarettes. With its eye-catching design resembling a joy game and a transparent shell that allows you to monitor the e-liquid level, the MVAR provides a stylish and ergonomic vaping experience.
In this in-depth review, we will explore the flavors, price range, features, customer reviews, and frequently asked questions about the HQD Vape MVAR, giving you a comprehensive understanding of why this disposable vape has gained popularity among vapers.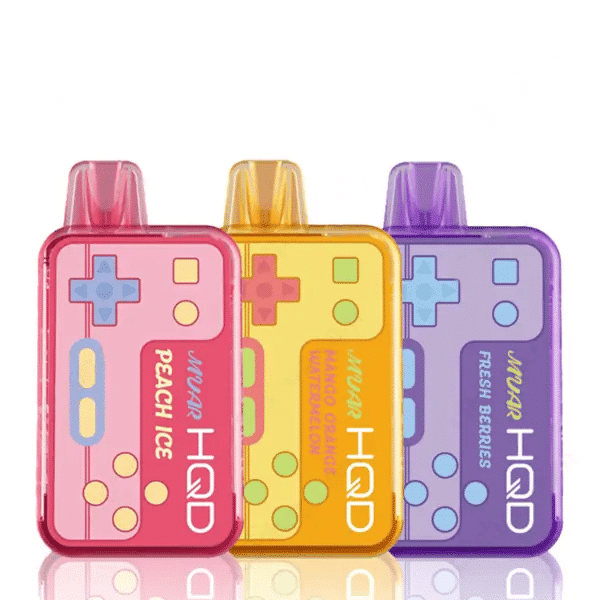 Flavors: A Spectrum of Delightful Options
The HQD Vape MVAR comes in a wide range of fruity flavors that cater to diverse taste preferences. Let's take a look at the delightful flavors available:
Peach Ice: A refreshing blend of sweet peach with a cool menthol twist.
Black Ice (Blackberry Ice): Juicy blackberries combined with icy menthol for a cooling sensation.
Mango Orange Watermelon: A tropical fusion of ripe mangoes, zesty oranges, and juicy watermelon.
Fresh Berries: A medley of fresh and succulent mixed berries for a burst of fruity goodness.
Grapey: The rich and sweet essence of plump grapes in every puff.
Lush Ice (Watermelon Ice): Mouthwatering watermelon flavor infused with icy menthol.
Apple Crush: Crisp and juicy apple flavor that satisfies your fruit cravings.
Strawberry Banana: The classic combination of sweet strawberries and creamy bananas.
Lemon Passionfruit: Tangy lemons blended with tropical passionfruit for a tropical delight.
Price Range: Affordable and Cost-Effective
The HQD Vape MVAR strikes the perfect balance between affordability and a premium vaping experience. With a price range of $27.95 to $35.00, this disposable vape offers incredible value for the number of puffs it provides.
Considering the cost of traditional cigarettes and the ability to use the MVAR whenever you desire, it becomes a cost-effective choice for vapers. Moreover, its longevity and 10ml e-liquid capacity reduce the need for frequent replacements, making it budget-friendly for vape enthusiasts.
Features: Power and Performance
The MVAR disposable vape boasts an array of impressive features that contribute to its popularity among vapers:
Size and Ergonomics: The device is compact, measuring 89.7x47x19mm, and designed for easy handling and portability. Its ergonomic shape ensures a comfortable grip during extended vaping sessions.
Power Range: Operating at 7W, the MVAR provides a consistent and smooth vaping experience, allowing vapers to enjoy their chosen flavors to the fullest.
Battery Capacity: The built-in 550mAh battery provides sufficient power to deliver 5000 puffs before needing replacement, making it ideal for on-the-go vaping without frequent recharging.
E-liquid Capacity: With a generous 10ml e-liquid capacity, the MVAR minimizes the need for frequent refills, ensuring uninterrupted vaping pleasure.
Resistance and Nicotine Salt: The MVAR disposable vape features a 1.2Ω resistance coil, optimized for the 5% nicotine salt formulation, delivering a satisfying nicotine hit with each puff.
Charging Port: The inclusion of a Type-C charging port enables rapid charging, ensuring minimal downtime between vaping sessions.
Transparent Shell with Internal Sticker Design: The unique transparent shell allows vapers to observe the e-liquid level, giving them better control over consumption and knowing when to replace the device.
Customer Reviews: Positive Feedback from Vaping Enthusiasts
The HQD Vape MVAR has garnered positive reviews from satisfied customers worldwide. Users praise the device for its long-lasting battery life, smooth draw, and flavorful vapor production. The convenience of the transparent shell and the variety of delicious flavors add to its appeal, making it a popular choice among vapers looking for a reliable and enjoyable disposable vape.
FAQs: Answering Common Inquiries
Is the HQD Vape MVAR suitable for beginners?
Yes, the MVAR is beginner-friendly, thanks to its easy-to-use design and a wide range of delightful flavors to choose from.
How many puffs can I get from the HQD Vape MVAR?
The MVAR offers an impressive 5000 puffs, ensuring an extended vaping experience before the device needs replacement.
Is the HQD Vape MVAR rechargeable?
No, the MVAR is a disposable vape and cannot be recharged. Once the battery is depleted or the e-liquid is finished, the device can be responsibly disposed of and replaced with a new one.
Can the MVAR help in quitting smoking?
While the MVAR offers a convenient and cost-effective alternative to traditional cigarettes, individual results may vary when it comes to quitting smoking. However, the MVAR's nicotine strength and flavorful options may assist some users in transitioning away from smoking.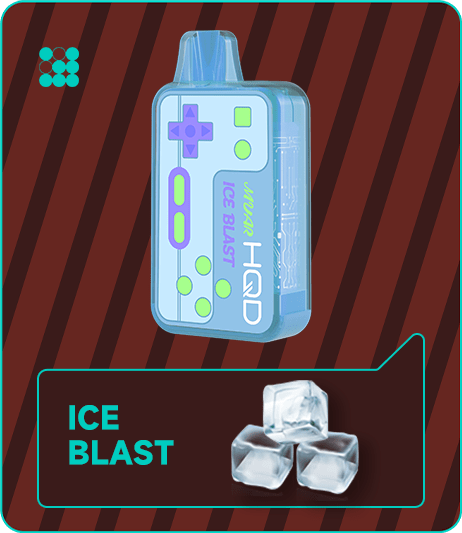 Conclusion
The HQD Vape MVAR stands out as an impressive disposable vape device with a range of flavorful options, a long-lasting battery, and an ergonomic design. The transparent shell and internal sticker design offer an innovative approach to monitoring e-liquid levels, ensuring a seamless vaping experience.
With positive customer reviews and a price range that delivers excellent value, the MVAR is a worthy choice for vapers seeking a premium and cost-effective solution. Whether you are a vaping enthusiast or someone looking to quit smoking, the HQD Vape MVAR is a stylish and reliable option that will surely satisfy your vaping needs.