Vaping has transformed the way we indulge in our favorite flavors. With an array of e-liquid options available, vapers are presented with an exciting opportunity to explore a diverse range of taste sensations. Whether you're a seasoned vaper or new to the scene, finding the best vape flavors to satisfy your cravings can be a delightful journey. In this article, we'll dive into the world of vape flavors, highlighting some of the top choices that are sure to tantalize your taste buds.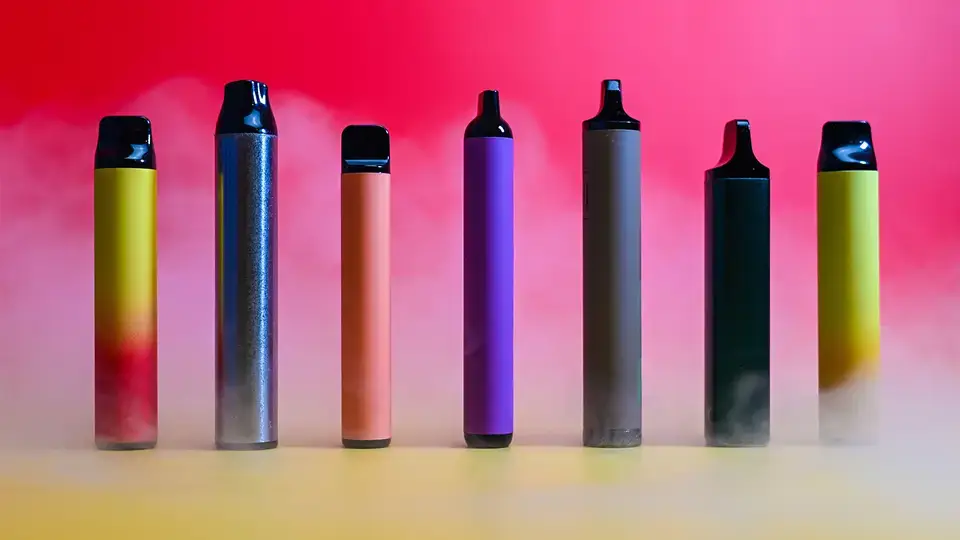 1. Fruity Bliss: Fruit-inspired vape flavors offer a burst of natural sweetness and a refreshing twist. From juicy watermelon and tangy strawberry to exotic blends like tropical fruit medleys, these options are perfect for those who crave a vibrant and revitalizing vaping experience.
2. Dessert Delights: Indulge in the nostalgia of your favorite desserts without the calories. Dessert-flavored vape juices encompass a wide range, including rich chocolate flavors, creamy custards, and delectable pastries. Experience the joy of savoring dessert flavors minus the guilt.
3. Minty Freshness: For vapers seeking a cooling sensation, minty vape flavors are a go-to choice. Spearmint, peppermint, and menthol variations offer a crisp and invigorating sensation with every inhale, making them a perfect choice for a refreshing break.
4. Classic Tobacco: For those transitioning from traditional cigarettes, classic tobacco flavors provide a familiar taste that replicates the experience of smoking. From smooth blends to robust options, these flavors cater to vapers who appreciate the timeless essence of tobacco.
5. Beverage-Inspired Elixirs: Capture the essence of your favorite drinks with beverage-inspired vape flavors. Coffee aficionados can enjoy rich espresso blends, while fans of cocktails can indulge in fruity concoctions like piña colada or mojito-inspired e-liquids.
6. Savory Surprises: Venture beyond the ordinary with savory vape flavors that mimic beloved snacks and dishes. From buttery popcorn and spicy cinnamon rolls to savory bacon and even pizza-inspired options, these unique flavors add an unexpected twist to your vaping experience.
7. Exotic Escapes: Embark on a global flavor journey with exotic vape options that take inspiration from around the world. From chai tea and Asian lychee to Mediterranean-inspired flavors, these choices allow you to explore new horizons without leaving your comfort zone.
8. Candy Cravings: Indulge your sweet tooth with candy-flavored e-liquids that replicate the taste of your favorite childhood treats. From gummy bears and sour candies to cotton candy and bubblegum, these flavors add a playful touch to your vaping routine.
Five Flavours Recommend Trying
1.EDGE Virginia Tobacco E-Liquid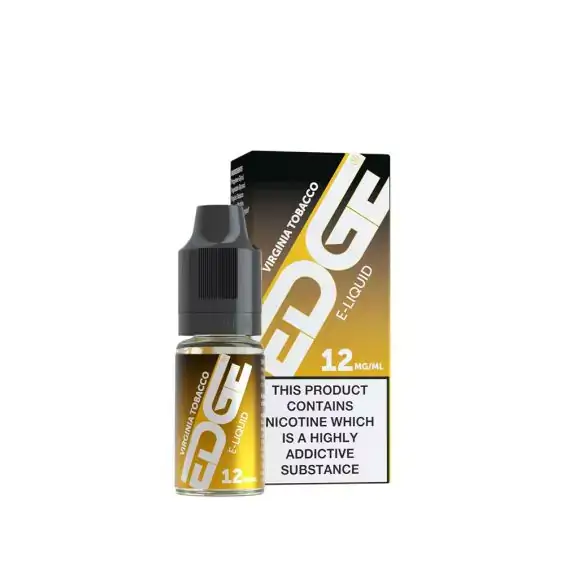 Features 
10ml E-Liquid Bottles
50% VG / 50% PG
Nicotine Strengths of 3mg, 6mg, 12mg and 18mg
Designed For Pod Devices & Starter Kit
Made In The UK
TPD Compliant
Childproof Cap
Tamper Evident Seal
Indulge in the nostalgic taste of rolling tobacco with EDGE Virginia Tobacco e-liquid. A symphony of lightly toasted tobacco with a smooth exhale, this blend captures the essence of traditional flavors. With nicotine strengths ranging from 3mg to 18mg, EDGE meticulously balances flavor, vapor production, and satisfaction. Crafted from premium ingredients including USP/EU Propylene Glycol (PG), Vegetable Glycerol (VG), high-grade nicotine, and premium flavorings, this e-liquid offers a true taste experience. Available in 10ml bottles, it caters to various preferences, while the 50% VG ratio ensures impeccable flavor, compatible with pod devices and starter kits.
2.Elf Bar BC5000 Watermelon Bubblegum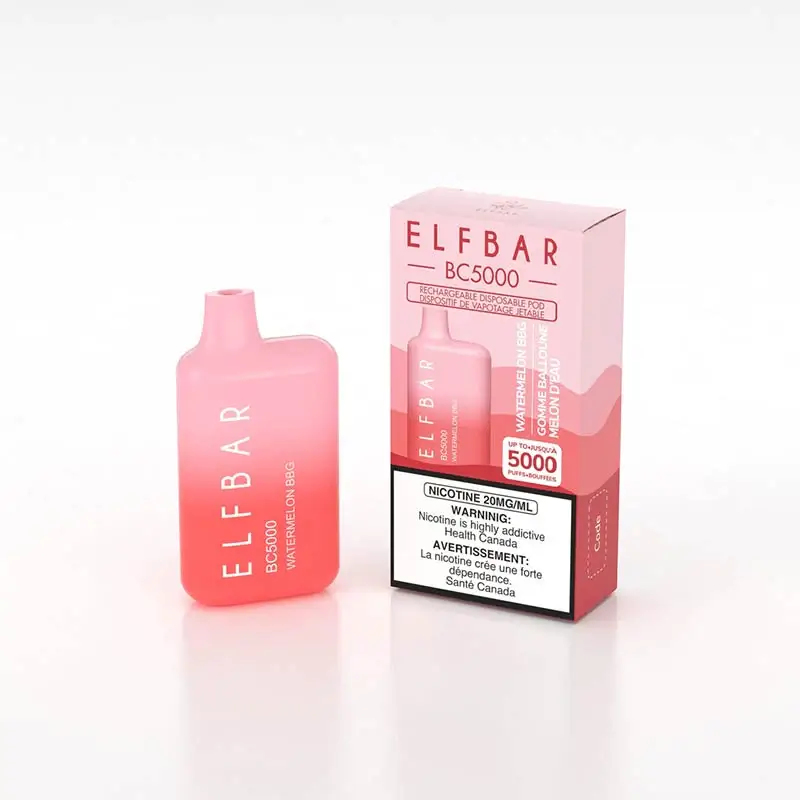 Features 
Long-lasting battery
Large e-liquid capacity
Variety of flavors
Easy to use
No maintenance required
Experience the best of disposable vapes with Elf Bar's BC5000 Watermelon Bubblegum. With a generous 13ml capacity, this rechargeable disposable option offers an impressive 5000 puffs filled with a satisfying 5% nicotine liquid. The blend of sweet watermelon and refreshing bubblegum creates a delightful and morish flavor combination. Perfect for both seasoned vapers and newcomers, the Elf Bar BC5000 delivers convenience, flavor, and longevity in one sleek package. Enjoy the ease of use and the burst of sweet and sour goodness with every puff.
3.Gummy Bears Air Bar Box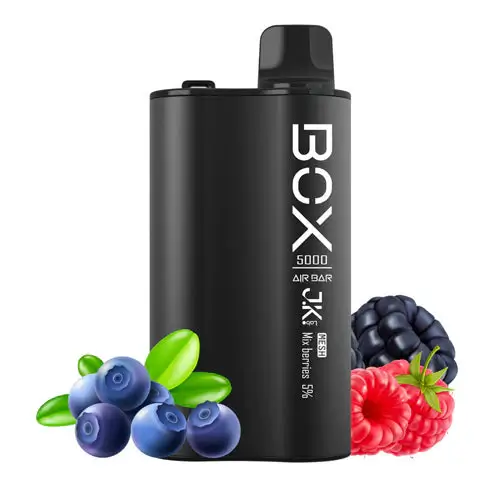 Features 
Flavor: The Gummy Bears Air Bar Box vape provides plumes of mixed fruit vapor in every puff. You'll notice a sweet and tart mixes of citrus, berry and other fruit flavors.
E-liquid contents: 14ml
Nicotine Level: 50mg
Coil: Mesh Coil
Puffs per Device: +5000
Battery: 650mAh, rechargeable via USB-C*Charger not Included
Indulge your taste buds with the delightful Gummy Bears Air Bar Box vape. Bursting with a medley of mixed fruit flavors including citrus, berries, and more, each puff envelops you in thick clouds of delectable vapor. The 14ml rechargeable option ensures over 5000 puffs of flavorful satisfaction. The mesh coil technology enhances the vaping experience, delivering a range of rich flavors from this Gummy Bear-inspired delight. The sweet and tart notes intertwine harmoniously, providing a smooth yet invigorating hit. With raving reviews, this vape stands as a testament to its exceptional quality and flavor. Features 
4.BarFill E-Liquid Blueberry Sour Raspberry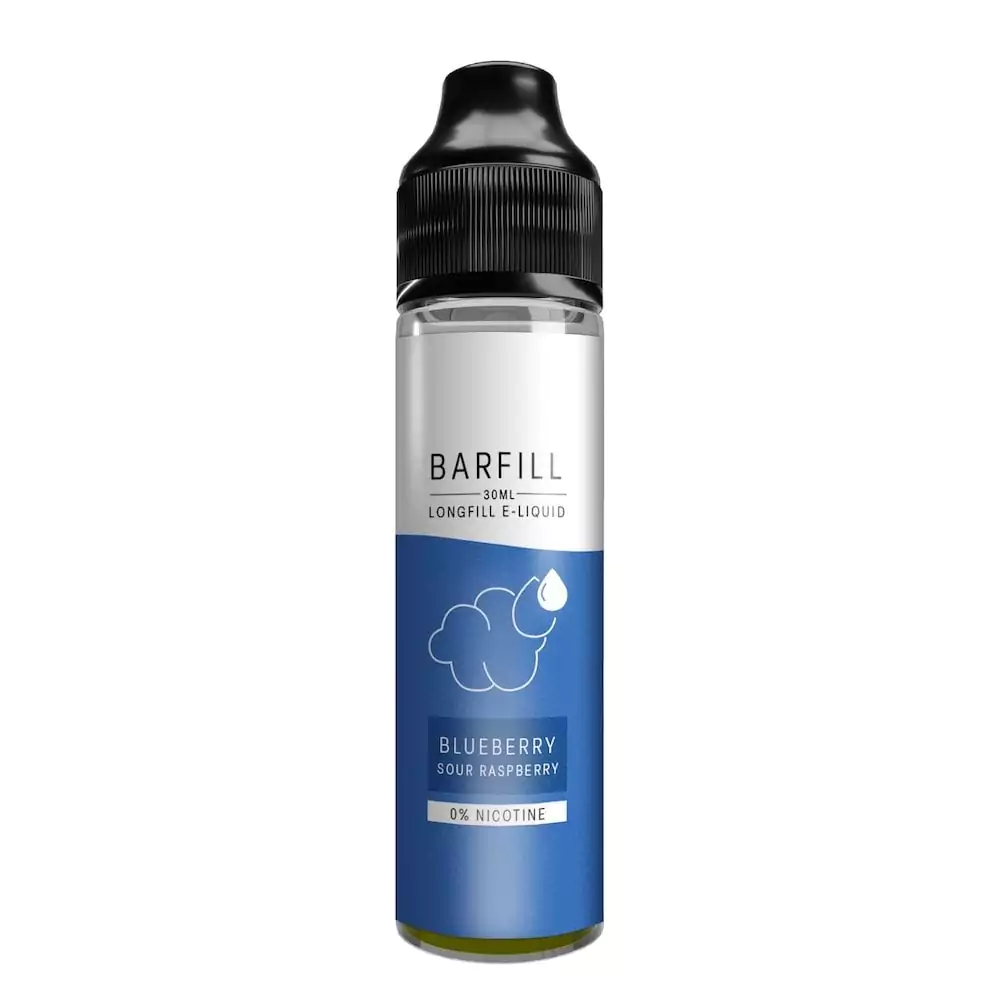 Features 
Blueberry Sour Raspberry Pixie Juice Longfill
Moderately Sweet
50vg/50pg when mixed
Does Not Contain WS-23
Drawing inspiration from the renowned disposable vape flavor, this e-liquid perfectly captures the essence of tangy raspberries and juicy blueberries, infused with a delightful sour kick. The harmonious blend of sweet and sour notes creates an unforgettable taste that lingers on the palate. With each inhale, experience the tantalizing fusion of blueberries and raspberries, followed by a satisfyingly fruity aftertaste. BarFill's creation brings a new level of enjoyment to your vaping sessions, making it a must-try for flavor enthusiasts.
5.Vaal – Mint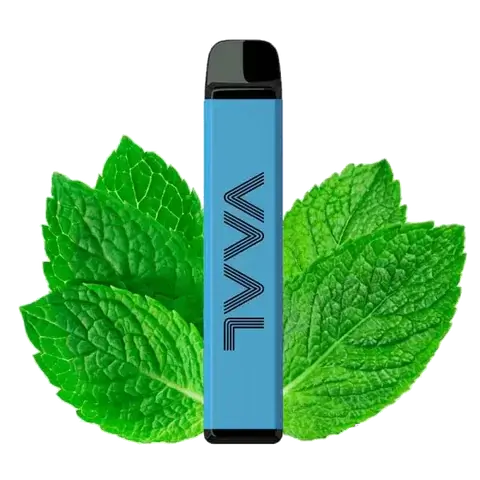 Features 
Size: 11.7 cm x 2.2 cm x 1.3cm
Number of puffs: Up to 1800 puffs (manufacturer's specification)
Nicotine content: 17mg/ml nicotine salt
Liquid Depot: 5ml
Battery capacity: 900 mAh
Battery power: 9 watt
Coil resistance: 1.02ohm
Intense taste of fresh mint
Experience the refreshing embrace of Vaal's Mint disposable vape. Its compact size, adorned with a stylish angular design, feels comfortable in hand. With an automatic draw mechanism, it's ready to deliver the minty goodness anytime you desire. Packing a 5ml e-liquid reservoir, it promises up to 1800 puffs of peppermint delight. The 17mg/ml nicotine content ensures a satisfying hit. Powered by a 900mAh battery, offering 9 watts of power, the Vaal 1800M ensures ample vapor enjoyment. Vaal's cool mint flavor, with its WideWick technology, provides an invigorating experience, and its rechargeable capability ensures uninterrupted vaping pleasure.
FAQs
1.What is the best flavor in vape?
Strawberry Vape Juice. Strawberry is a classic vape juice flavor that's always a hit.
Blue Raspberry E Liquid.
Watermelon Vape Juices.
Vanilla eJuice Flavor.
Cinnamon Vape Juices.
Menthol Vape Juice.
Lemon Vape Juices….
2.Which vape flavour hits the most?
For a stronger throat hit, you may want to try more traditional flavours like original tobacco, virginia rolling or havana cigar flavoured e-liquids. If you want a lighter throat hit, you may want to look for fruit or dessert flavours in your vape juice.
3.What is the most unhealthy vape flavor?
Cinnamon. Considered one of the 'most toxic' flavours, cinnamaldehyde is the chemical used for cinnamon flavouring – it can cause lung issues if inhaled, and is known to damage white blood cells and should not be used as an e cig juice ingredients.
Final Thoughts
In the vast world of vaping, the best vape flavors are those that resonate with your personal preferences and offer a satisfying escape from the everyday. With an ever-expanding range of options, vapers have the freedom to tailor their experience to match their unique tastes. Remember, experimentation is key to discovering your favorites, so don't be afraid to explore and embark on a flavorful journey that's all your own.