It's a breath of fresh air to find a vape distributor that genuinely prioritizes both quality and customer satisfaction. That's exactly what Empire Vape Distro brings to the table—or should I say, to your door, with its robust distribution network. Known as a leading distributor in the vape industry, Empire Vape Distro has carved out a significant niche for itself by focusing on quality, safety, and an extensive product range that caters to all levels of vapers.
While their current operations are impressive, what sets Empire Vape Distro apart is their proactive approach towards future market trends and challenges. They're not a company that rests on their laurels. By continuously monitoring the market, adapting to changing regulations, and innovating their product line, they're setting themselves up for sustainable growth and customer satisfaction for years to come.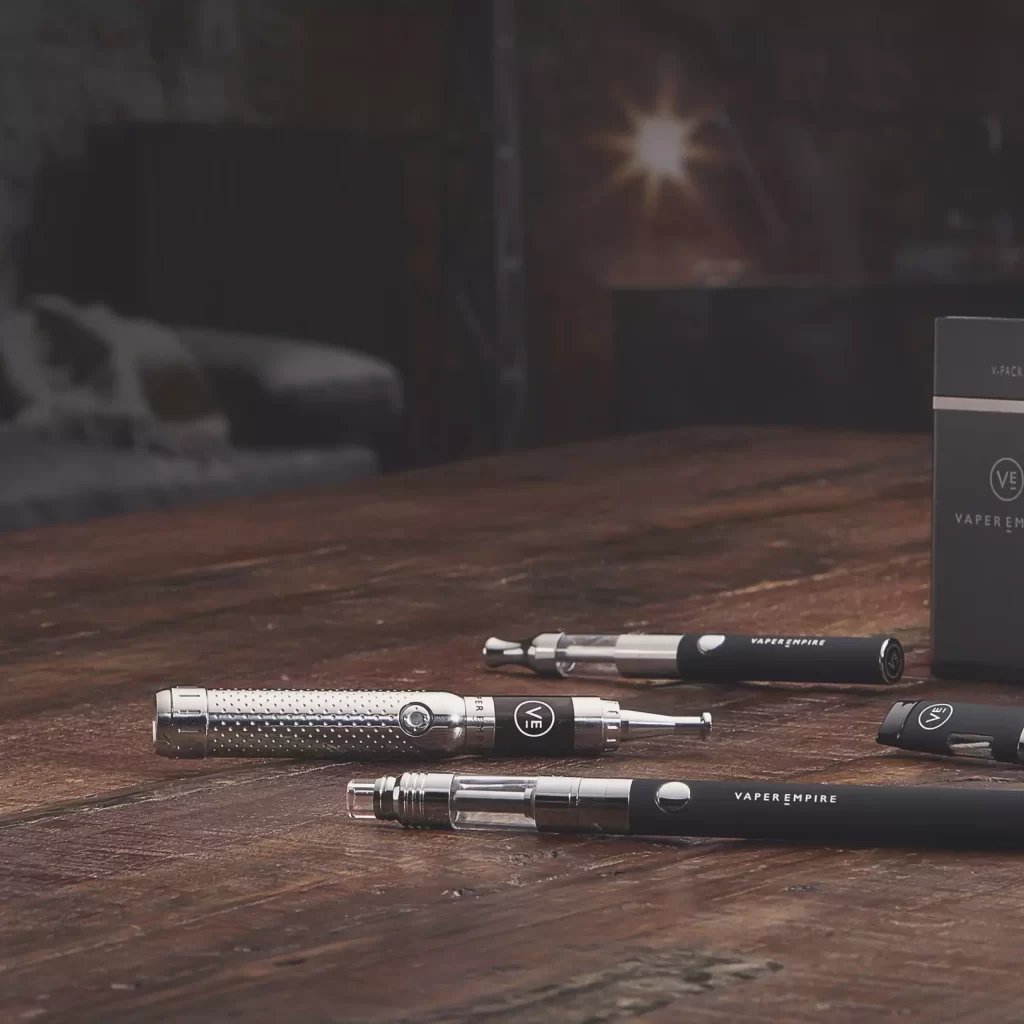 What Can We Expect From Empire Vape?
Commitment to Quality and Safety:One of the standout aspects of Empire Vape Distro is its steadfast commitment to delivering high-quality products. It's not just about the variety; it's about making sure every single product that goes out their door is safe and up to the highest standards. Every item in their inventory undergoes rigorous quality control checks. Their scrupulous attention to detail has not only earned them a significant customer base but also trust and loyalty among retailers.
Extensive Product Range for All Vapers:Whether you're a vaping novice looking for a simple starter kit or a seasoned pro in search of advanced mods, Empire Vape Distro has got you covered. Their extensive inventory includes vape mods that range from beginner-friendly to advanced customizable options. Add in their high-quality vape tanks, a range of pre-built and rebuildable coils, and a vast collection of e-liquids in various flavors and nicotine strengths, and you've got one comprehensive vaping resource.
Customer-Centric Approach:Customer service is often a make-or-break aspect for any business, and Empire Vape Distro shines in this department. Their focus on customer satisfaction is apparent from the exceptional support they provide. Whether you're a retailer looking to stock up on the latest products or a consumer with a query, you can expect prompt and professional assistance.
Products Overview
1.VIGGO Series Vape Pod Starter Kit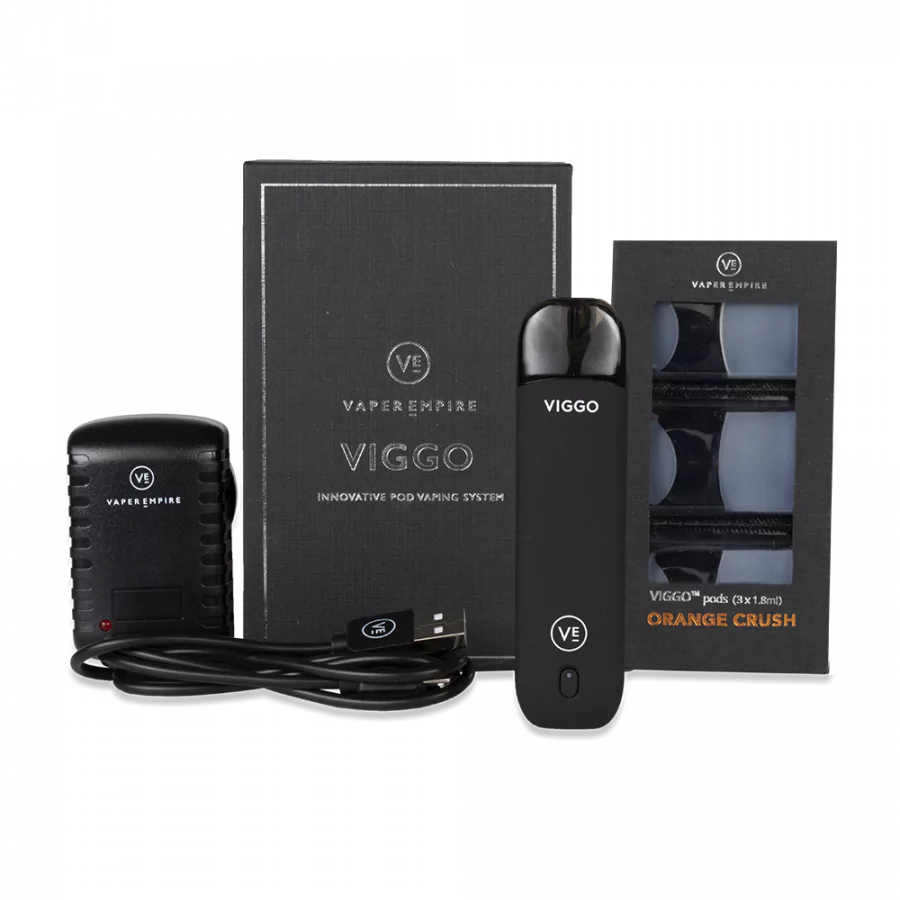 The Viggo Series by Vaper Empire doesn't just stop at delivering a powerful, satisfying vaping experience. It also addresses one of the most common issues vapers face: leaky pods. This is especially problematic for those who are constantly on the go and don't want to deal with a mess. Let me tell you, the Viggo's pods are designed with such precision that they are genuinely leak-free.
Unlike other vape pods where you might experience some seepage or leaking, Viggo's pods are engineered to eliminate this issue. They have an ergonomic design, meaning they not only function well but are comfortable to use. The pods easily click into place with a secure fit, requiring minimal effort on your part. Once they are in place, they stay put until you decide to remove them. It's a level of reliability that is sadly rare in the world of vaping.
But wait, there's more. These pods are not just about avoiding mess; they also offer generous capacity. Each pod can hold up to 1.8 ml of e-liquid, which is substantially more than your average e-cigarette and nearly twice as much as some competing pod systems. Given the leak-proof design and this significant capacity, it's clear that Viggo has put a lot of thought into creating pods that not only work well but also last.
Contents
1 x Rechargeable Viggo Device
3 x Viggo Pods (1 x 3-Pack) – Choice of 1 Flavour
1 x USB Power Cable
1 x USB Wall Adapter [0.5 Amp]
1 x User Manual (English language)
Includes 90-Day Limited Device Warranty
2.Vibe Series Deluxe Starter Kit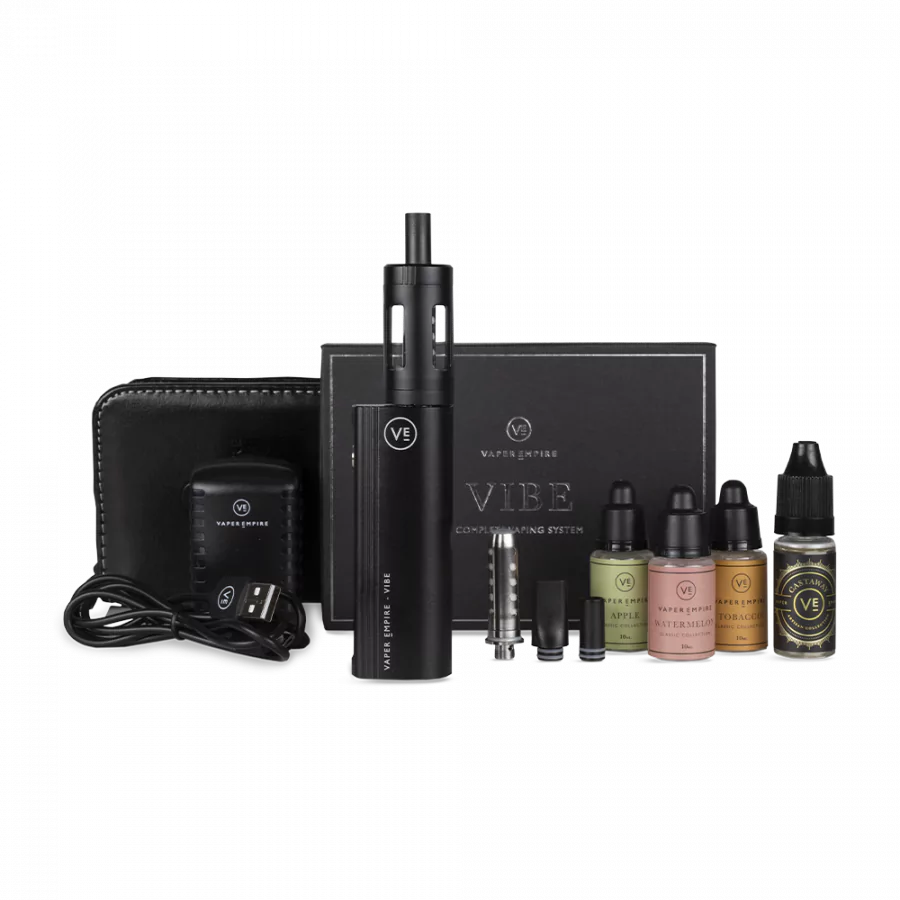 Starting with the elegant packaging—every element inside serves a purpose and elevates the vaping experience. The 2000mAh battery isn't just robust; it's a powerhouse that easily lasts a day, ensuring uninterrupted vaping sessions. The LED indicators are not merely decorative but highly functional, keeping you informed about your battery life.
What truly sets it apart, however, is the 4.5ml Vibe Series Tank. Not only does it come with a pre-installed coil, but the kit also includes extra o-rings and mouthpieces, allowing for customization that most kits don't offer. The tank's design makes refilling a breeze, minimizing any spillage. This isn't a device that you'll need to refill multiple times a day; it's a 'fill it and forget it' kind of system.
In terms of performance, the Vibe offers a gratifying mouth-to-lung experience, further enhanced by Vaper Empire's premium e-liquids. Whether you're a vaping novice or a seasoned user, this kit has something for everyone.If you're in Australia and looking for a vaping system that defines quality, look no further than the Vibe by Vaper Empire.
Contents
1 x Rechargeable Vibe Battery (2000 mAh)
1 x Refillable Vibe Tank [4.5 ml] with Advanced Dual Atomizer Coil
3 x Bottles of 10ml Classic Collection E-Liquid
1 x Bottle of 10ml Artisan Collection E-Liquid
1 x Vaper Empire Premium Carry Case
1 x Spare Dual Atomizer Coil
1 x USB Power Cable
1 x Spare 'O' Ring Pack
2 x Alternative Drip-Tip Mouthpieces
1 x USB Wall Adapter [2.0 Amp] (Type I – Australia / New Zealand)
1 x User Manual (English language)
Includes 90-Day Limited Device Warranty
FAQs
1.How many Different Flavours are available?
We are constantly inventing new flavours, offering over 40+ flavoured E-Liquids for use with our various products, which include the Vibe, V-Twist, Vantage, Viva and V-Pack II models. Our current e liquid range includes Classic Collection flavours such as Tobacco and Tobacco RY4 (Hints of Caramel and Vanilla), Menthol, Coffee, etc along with our more complex Artisan Collection flavours like Old Port Royal and Twice on Sundae.
2.Can I buy Nicotine E-cigarettes in New Zealand from Vaper Empire?
As a Vaper in New Zealand, you can purchase Vaper Empire products. The New Zealand government is at the forefront of embracing vaping as an alternative to smoking and continues to push leading legislation to allow vaping and stop smoking once and for all.
3.What is the percentage ratio of PG/VG in Vaper Empire E-Liquids?
Our Classic range is made up at a PG/VG ratio of 80% (PG) / 20% (VG). Our Artisan range is made up at a PG/VG ratio of 50% (PG) / 50% (VG).
4.How old do I need to be to buy from Vaper Empire?
Vaper Empire is completely against marketing our product to minors and we have a strict over 18-year-old policy.
5.How long will my Delivery take?
As an overseas company, without physical vape shop locations, all our products are supplied from our facilities in the United Kingdom using super-fast, 3 to 5-day, Premium Express delivery service on every order.