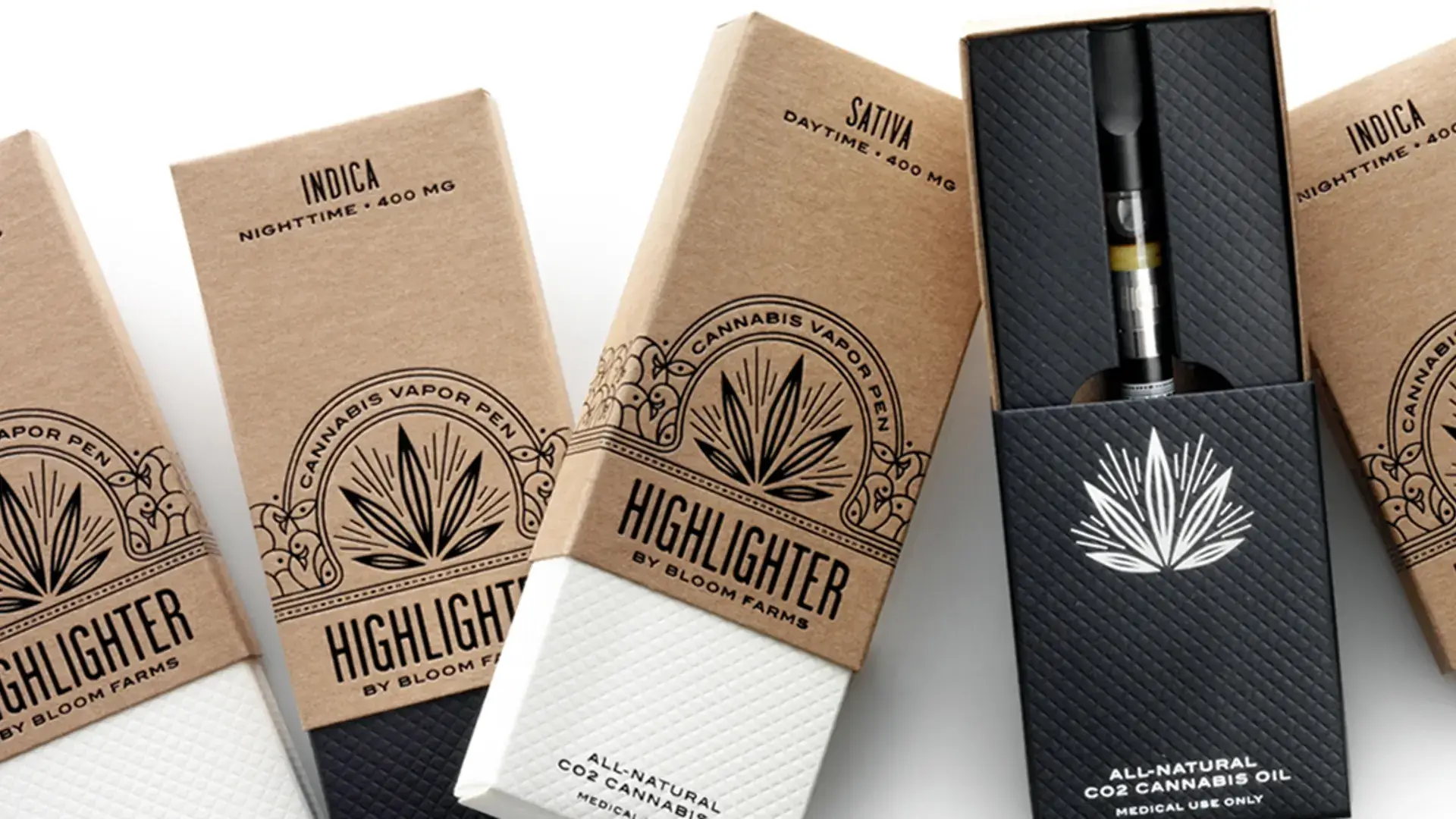 Experience true wellness with Bloom Farm Wellness CBD Vape Cartridge. These broad-spectrum vapes deliver quick, smokeless relief. Highlighter Vape is a stylish, portable vapor pen with clean CO2-extracted cannabis oil boasting 45-50% THC. The battery-powered heating element ensures consistent, potent vapor. This health-conscious option offers sophistication without lingering scents. 100% recyclable packaging shows Bloom Farms' commitment to excellence. Elevate your well-being today.
Features
Uplifting & stimulating
Sativa-dominant hybrid cross
All natural, co2 extracted cannabis oil
Perfect for daytime use
Helps with happiness & stress
Inside The Box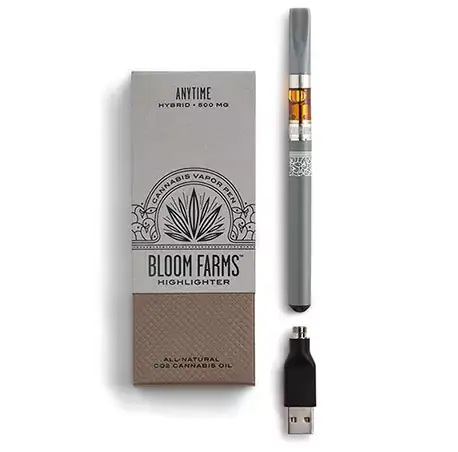 vape battery pen
500 mg cartridge pre-filled with cannabis oil
USB charger
lifetime guarantee
Performance and Design Quality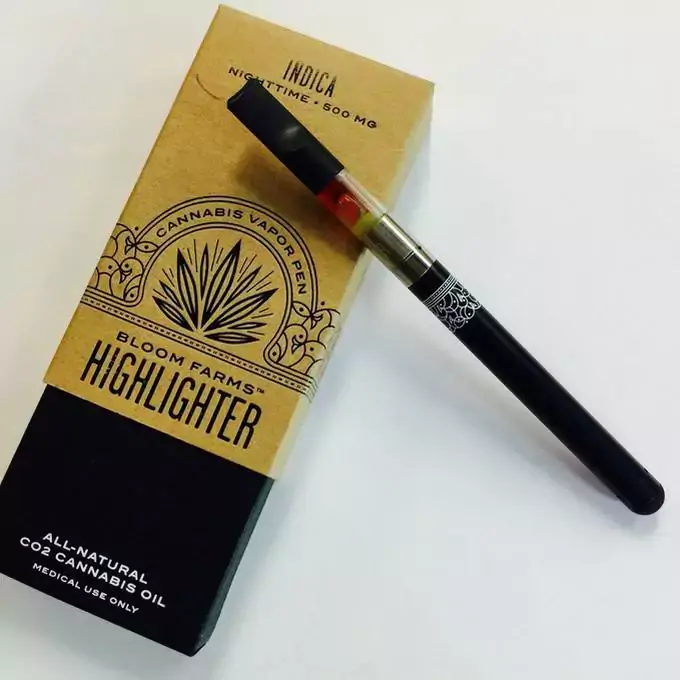 Bloom Farms has truly nailed the art of combining simplicity and sophistication in the design of their Highlighter Vape. The pen-style device boasts a sleek and minimalistic exterior, making it a pleasure to hold and easy to carry. The matte finish adds an air of elegance, while the metallic accents and LED light at the tip give it a touch of modernity. This vape pen isn't just a device; it's a fashion statement.
Moving beyond its aesthetics, the Highlighter Vape shines in the realm of performance. The battery-powered heating element guarantees a consistent vaporization of the cannabis oil, delivering potent and satisfying hits. As I took my first puff, I was greeted with a smooth and flavorful vapor that truly impressed me. The draw is comfortable, and the vapor production is both substantial and consistent.
Bloom Farms offers an array of cartridge options that cater to a variety of preferences. From fruity delights to classic strains, their cartridges are infused with high-quality cannabis oil that delivers authentic and delightful flavors. The integration of cannabis-derived terpenes ensures that the vapor captures the essence of the strains. The color-coded packaging for indica, sativa, and hybrid varieties makes choosing your desired effect a breeze.
What Can We Expect From Highlighter Vape?
Portability
One of the highlights of the Highlighter Vape is its user-friendly design. The draw-activated mechanism eliminates the need for complicated buttons – just inhale, and the device springs to life. The LED indicator not only adds a visual charm but also helps you keep track of your battery level. This device is perfectly sized for your pocket or bag, making it an ideal companion for vaping on the go.
The Highlighter Vape comes with everything you need to embark on your vaping journey. This starter kit includes a vape battery pen, a pre-filled 500mg cartridge of all-natural, CO2 extracted cannabis oil, a USB charger, and even a lifetime guarantee – talk about a complete package! Bloom Farms takes convenience seriously, and their inclusion of a battery with the device ensures that you're ready to vape right out of the box.
THC Content
The Highlighter Vape truly lives up to its name when it comes to potency. With THC levels ranging from 75% to 90%, just a few puffs are enough to induce a pleasant buzz. Whether you're seeking relaxation, energy, or a balanced effect, Bloom Farms has a cartridge option that suits your mood and preferences.
Flavors
DAYTIME (SATIVA): An uplifting and stimulating sativa-dominant blend of all-natural cannabis oil. It is perfect for mornings and afternoons, sativas provide an energetic and enhance state of well-being.
NIGHTTIME (INDICA): A calm and relaxing indica-dominant blend. In addition, it's perfect for evening hours, indicas provide relaxation and pain relief and are often utilize as sleep aids.
ANYTIME (HYBRID): The hybrid blend is carefully crafted for enjoyment around the clock, day or night. Mofreover, the perfect combination to inspire relaxation, creativity and focus. Consider hybrids as your "everyday" solution.
ROSE GOLD CBD (HYBRID): This latest model is style in a luxurious rose gold finish. From the pen's signature metal mouthpiece to its newly design battery, this high-gloss fashion accessory emphasizes both form and function.
FAQs
1.How Strong Is It?
All Highlighter vapor oil is formulated to contain between 40–45% THC.

2.How Long Will The Cartridge Last?
Our 400mg cartridges generally last between 100 and 200 puffs. An easy comparison would be about as long as 1/8 oz. of flowers.

3.How much does a bloom farms vape pen cost?
The price of the bloom farms varies depending on many factors. Still, initially, you can get the product from $65 with cartridges included.

4.Is The Cartridge Wicked Or Wickless?
The cartridge utilizes a fiberglass wick system and a standard 510-thread fitting.

5.What Is The Capacity Of The Battery?
The battery has a capacity of 280mAH and operates at a range of 3.3V-4.2V. It will usually last for an entire cartridge on a single charge and is rechargeable up to 300 times.
Conclusion
As I conclude this review, it's clear that the Bloom Farms Highlighter Vape is more than just a vaping device – it's an experience. With its elegant design, convenient features, and potent vapor production, it stands as a testament to Bloom Farms' commitment to excellence. Whether you're a seasoned vaper or a curious newcomer, the Highlighter Vape is a fantastic choice that combines style, performance, and a touch of sophistication. Say goodbye to smoking and embrace the world of vaping with Bloom Farms' Highlighter Vape – your senses will thank you.