When stepping into a Kure Vape store or visiting their online platform, one immediately realizes it's not just another vape retailer. Kure has succeeded in establishing a comprehensive ecosystem around vaping that caters to both novices and experienced vapers alike. This ecosystem is made up of several elements that blend seamlessly to provide a well-rounded experience.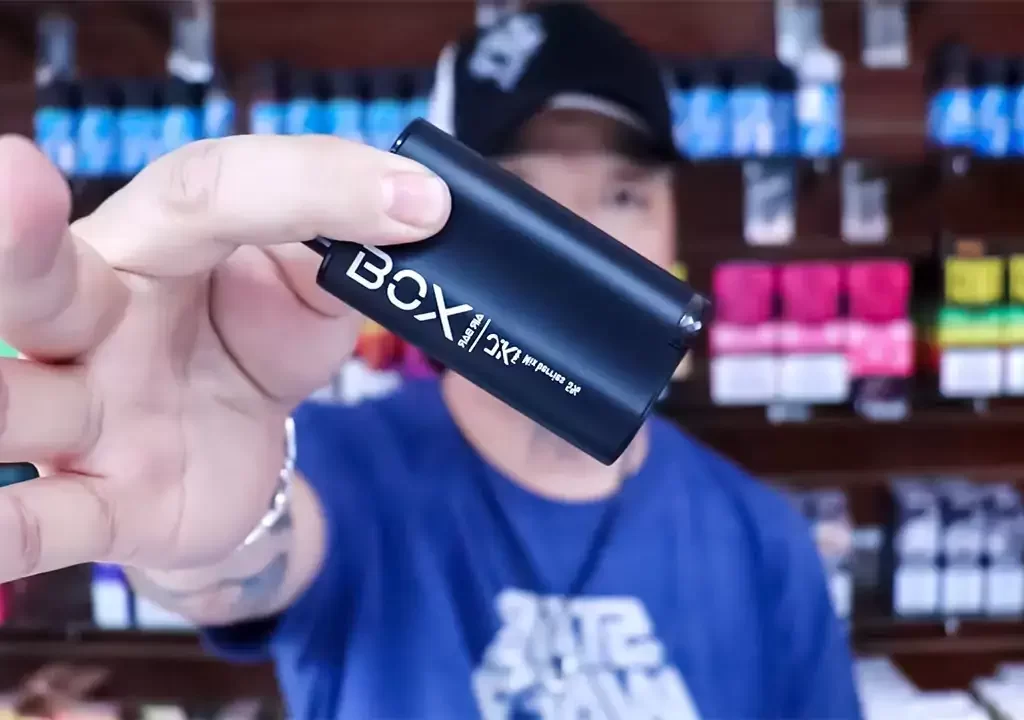 Why Choose Kure Vapes?
Educational Resources and Customer Service:Upon entering a Kure Vape store or browsing their website, the available educational materials are hard to overlook. They provide ample resources that guide you through the basics of vaping, the types of devices available, and even best practices for battery safety. Their well-informed staff, often referred to as "Kurators," offer personalized recommendations and guide you through the vast selection of e-juices to find the perfect flavor and nicotine strength tailored to you.
Kure's Unique 'Juice On Tap' Experience:An undeniable highlight is their KURE Juice On Tap™ bar, a unique feature that takes the vaping experience to the next level. With the guidance of the in-house Kurators, you can blend your e-juice from a selection that totals over 500,000 unique flavor combinations. The process itself becomes a personalized experience that's almost theatrical in nature, engaging the customer from start to finish.
An Oasis for Vapers: The Prime Bar and Lounge:But it's not all about buying products; Kure understands the social aspects of vaping. Many stores feature a Prime Bar and lounge area where you can relax, sample flavors, or catch up with other vaping enthusiasts. It's not merely a retail store; it's a hub for the vaping community, a place where you can exchange ideas, tips, and perhaps even make a few friends along the way.
Extensive Product Range: From E-liquids to Botanicals:Kure Vape's portfolio goes beyond traditional vape products to include a variety of botanical offerings like CBD, Delta-8, and kratom. They even stock hemp-derived products, adding another layer to their already comprehensive lineup. For vapers interested in exploring other alternative products, Kure serves as a one-stop-shop.
Digital Presence: Bridging the Online and Offline Worlds:Understanding the importance of a strong digital presence, Kure's online store is a mirror image of what you can find in their physical locations. With an easy-to-navigate website, comprehensive product descriptions, and customer reviews, the online platform makes remote shopping a breeze. And for those who prefer to "try before you buy," the website offers the option to pick up your selected products at your nearest physical location.
International Reach: From Local to Global:With over 90 locations across the United States and nine in Europe, Kure has successfully expanded its footprint globally. They've managed to carry the same quality of service and product range across continents, making them a recognizable and trusted brand worldwide.
Warranty and After-Sale Support:One of the often-overlooked aspects of retail is after-sale support, an area where Kure shines particularly bright. As an Authorized Warranty Center for both SMOK and Vaporesso, Kure demonstrates its commitment to customer satisfaction even after a purchase has been made.
Kure Vape Products Overview
1.Vaporesso Luxe PM40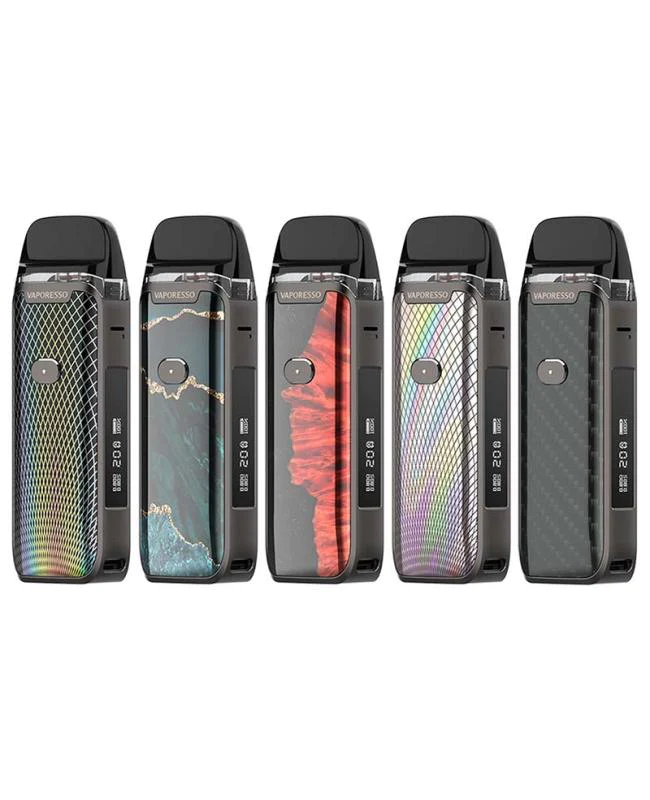 When it comes to pod devices, the Vaporesso Luxe PM40 doesn't skimp on functionality or performance. This premium pod device is tailored for vapers who crave versatility without sacrificing convenience. Right off the bat, the Luxe PM40 impresses with its substantial 1800mAh internal battery, powerful enough to output up to 40W. Such battery strength ensures you won't be scrambling for a charger halfway through your day.
The device stands out with its advanced AXION chipset, granting users a plethora of settings to tinker with. Whether you're a novice looking for simplicity or a seasoned vaper keen on customization, the various modes—FIT, Power, and ECO—have got you covered. The 0.69-inch OLED screen is not just for show; it makes navigating these features a breeze.
Equipped with a refillable 4ml pod, the Luxe PM40 offers options for both a 0.6ohm and 0.8ohm GTX mesh coil. This dual offering means you can effortlessly switch between different vaping experiences. However, be mindful of potential leaking issues, a downside that marginally dims its otherwise stellar performance. Overall, the Vaporesso Luxe PM40 encapsulates what a modern, high-functioning pod device should be—compact yet powerful, simple yet versatile.
2.Vaporesso XROS Pod Kit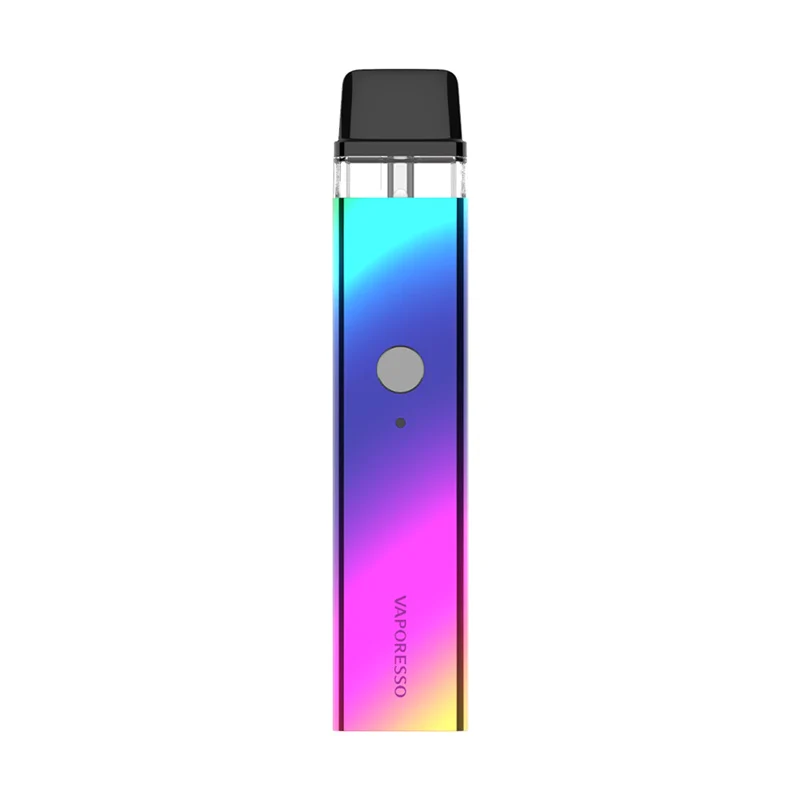 The Vaporesso XROS Pod Kit stands as a testament to what a user-centric vape device should be. Boasting the title of "Best Seller" on Kure Vape, this device is anything but ordinary. Designed with well-structured MESH pods and adjustable airflow control, it lets you tailor your vaping down to the finest details—making each puff a personalized experience.
It's not just about customization; it's also about long-lasting performance. Housed within its sleek, stainless-steel chassis is an 800mAh battery that promises durability. Charging it up is a breeze, too, with a Type-C quick charge that's ready in just 45 minutes.
Ease of use is another standout feature. The device's one-hand refill system and visible pod ensure you never miss a beat during your vaping sessions. A dual-firing system adds another layer of convenience, letting you choose between auto-draw and press-to-fire modes. With an array of eye-catching colors to choose from—like blue, matte grey, sky blue, silver, rose pink, and rainbow—you can find the perfect device to match your style. The Vaporesso XROS Pod Kit is not just a vape; it's an extension of you.
3.Airbox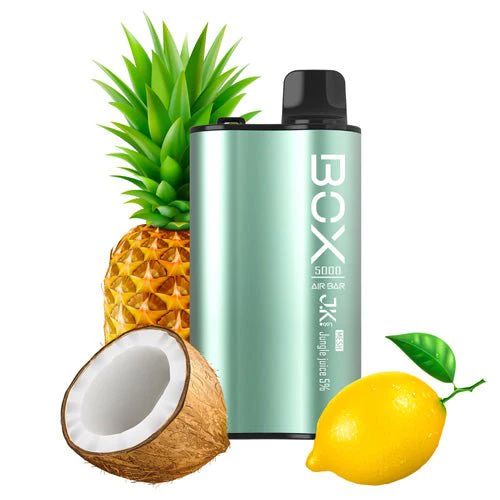 With a price range that falls between $18.99 for the Airbox 5k and $16.99 for the Airbox x Naked 100, this series is a wallet-friendly choice for any vaper—novice or veteran. But don't let the affordable price tag fool you; these devices pack a flavorful punch.
Boasting an impressive palette of flavors like blueberry mint, blueberry ice, and cool mint, the Airbox Series invites you on a sensory journey with each puff. If you're in the mood for something exotic, the series also offers unique combinations like super mint kiwi dragon berry, double apple, and strawberry mango. With such a variety of flavors, the Airbox Series ensures that your vaping experience is never monotonous, but rather a delightful exploration of taste.
In Conclusion
Kure Vape isn't just a store; it's an entire ecosystem designed to cater to the unique needs and wants of every vaper. From their unparalleled product variety to their educational resources, social spaces, and exceptional customer service, Kure Vape is genuinely the epitome of what a modern vape shop should aspire to be.