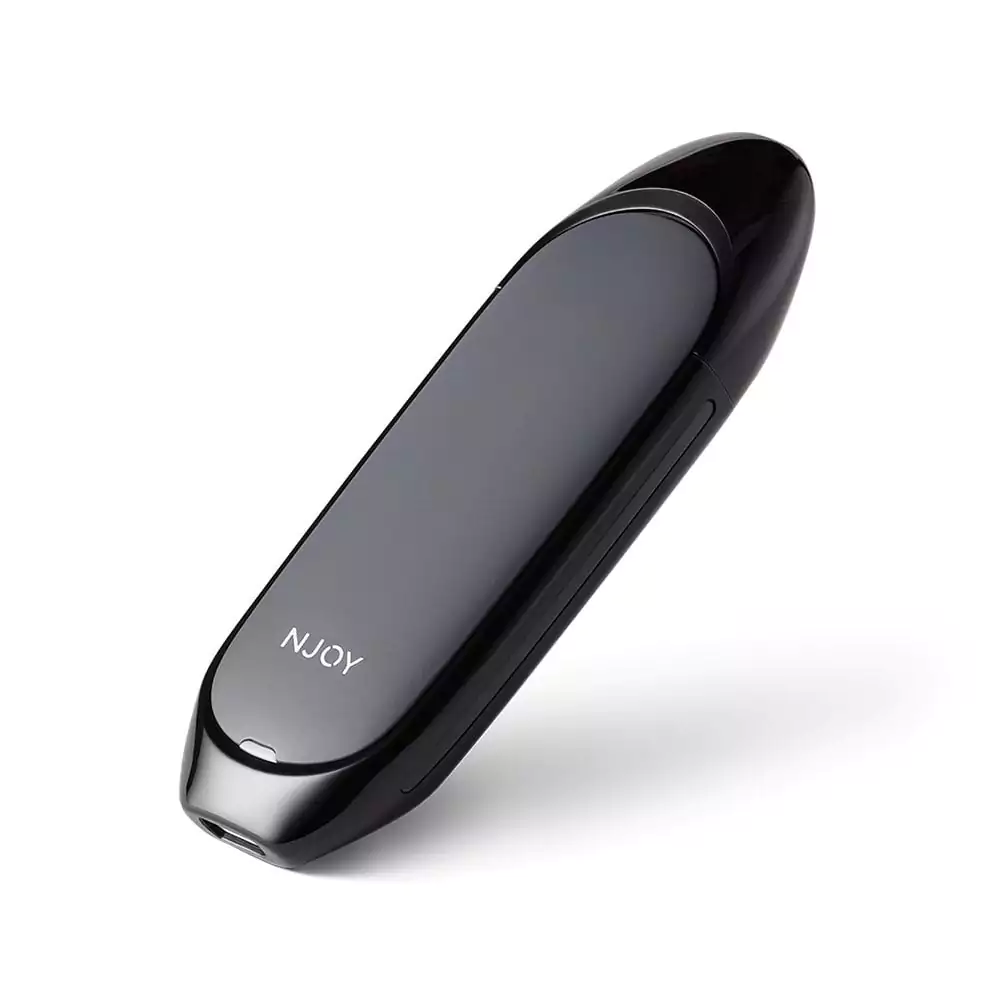 If you're a vaper looking for a reliable pod device that combines style with performance, the NJOY Ace might just be the answer to your needs. NJOY, an independent company not affiliated with Big Tobacco, has a rich history in the vaping industry. In fact, they played a pivotal role in shaping the vaping landscape back in 2010 when they won a lawsuit against the FDA, preventing the regulation of vape products as drugs or medical devices.
Design and Build Quality
The NJOY Ace is the embodiment of style and practicality, featuring a sleek and compact design that perfectly suits an on-the-go lifestyle. Its modern aesthetics are visually appealing and sure to turn heads. The device's small and discreet profile ensures it comfortably fits in your hand or pocket, making it an ideal companion for those who value both functionality and aesthetics in their vaping experience.
The NJOY Ace boasts a sleek and ergonomic design that's sure to catch your eye. With its black body, smooth sides, and a strategically placed silicone design in the middle, this device combines fashion and functionality seamlessly. The silicone element not only adds to the device's visual appeal but also enhances your grip, ensuring it rests comfortably in your hand. The simplicity of the design adds to its modern aesthetics, making it a stylish accessory for your vaping needs.
The pods for the NJOY Ace come pre-filled with 1.9ml of e-juice, which is quite generous for a pod system. These pods utilize 50mg of nicotine salt, providing a satisfying throat hit without being overly harsh. NJOY has a reputation for delivering excellent nicotine salt formulas in their products, and the Ace is no exception. Users can expect a smooth and satisfying vaping experience.
While the pods are not designed to be refillable, some users have managed to carefully pry off the metal bottom piece and add more e-juice. However, this requires caution to avoid damaging the pod's seal. Each pod is estimated to deliver around 325 puffs, offering a reasonable vaping duration before replacement is needed.
Flavor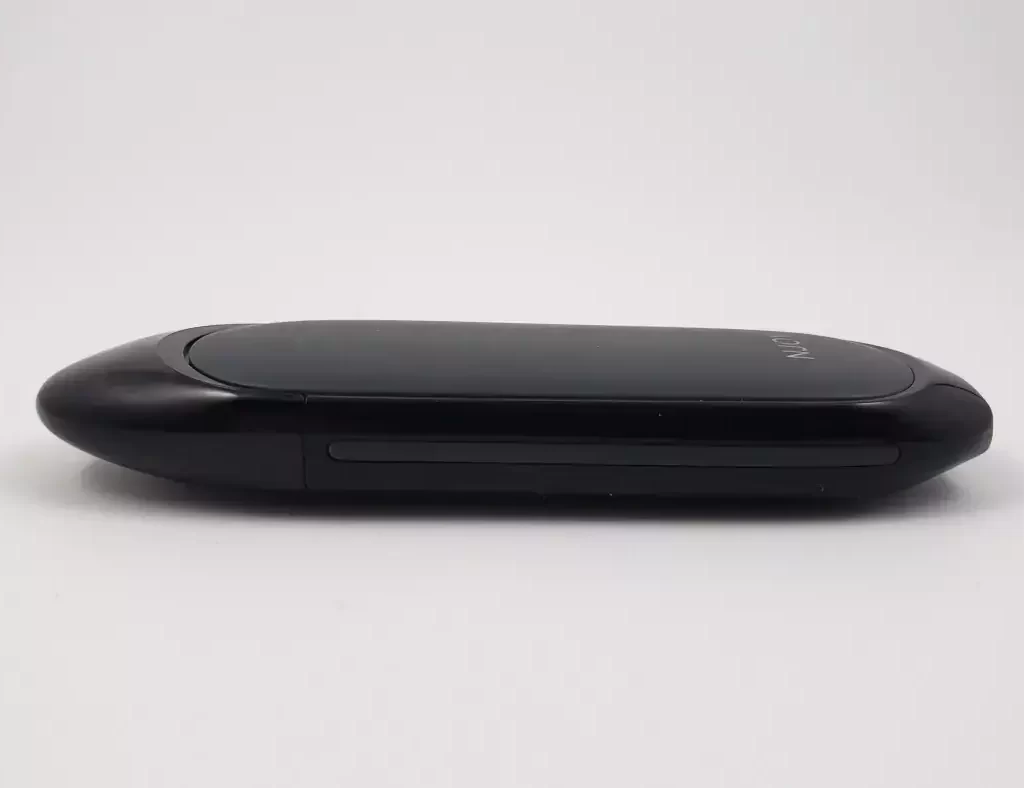 NJOY has curated a selection of four unique flavors for the Ace, ensuring there's something to suit different palate preferences. Whether you enjoy the classic taste of tobacco, the refreshing sensation of menthol, the sweetness of watermelon, or the fruity burst of blueberry, NJOY has you covered. This flavor variety allows users to explore different tastes and find their preferred e-liquid flavor.
However, it's worth noting that the watermelon flavor has received mixed feedback. Some users have reported that the flavor diminishes quickly after a few puffs. While the other flavors may offer a more consistent experience, it's essential to consider this aspect when making your flavor choice.
When it comes to pricing, the Ace pods are sold separately in packs of two, each containing 1.9ml of e-juice. While the cost of $10 per pack may appear slightly higher, it aligns with the pricing of pods from other companies. For those looking to save on their vaping expenses, NJOY offers a monthly subscription plan that provides a 10% discount on pod purchases, adding an element of affordability to the equation.
The non-transparency of the pods can be a minor inconvenience, as it makes it challenging to monitor the remaining e-liquid level. However, with the overall quality and convenience of the NJOY Ace, many users find this a minor trade-off for an enjoyable vaping experience.
Performance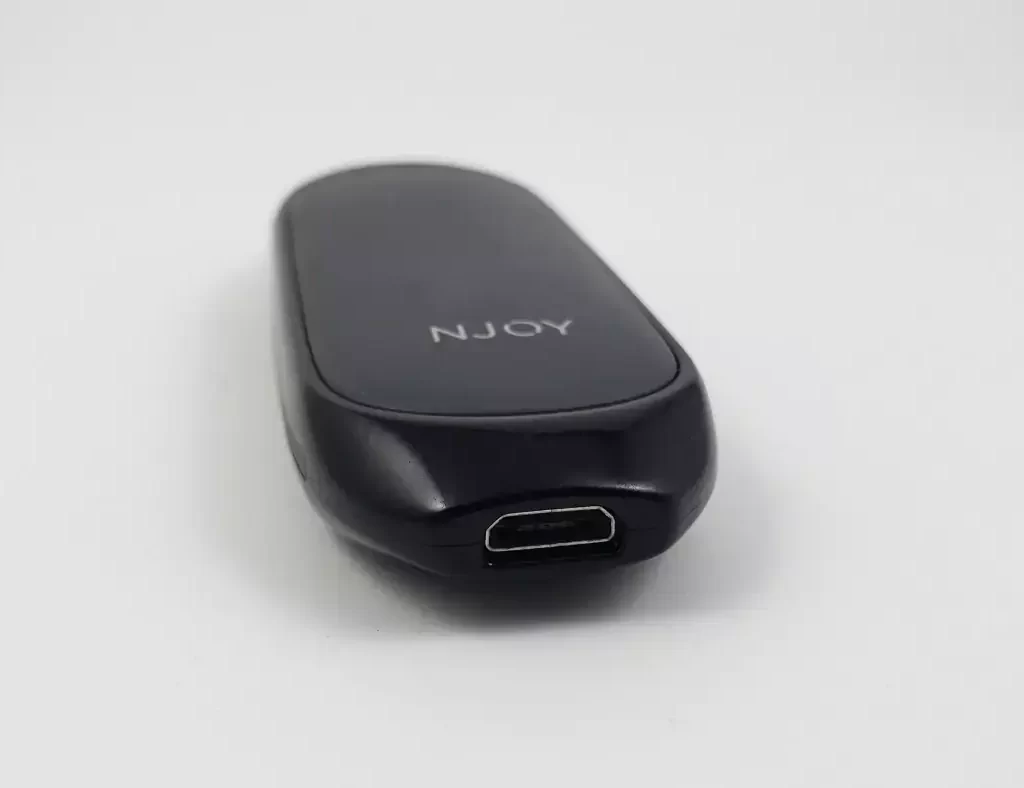 The NJOY Ace stands out for its user-friendly design, ensuring a hassle-free vaping experience for both beginners and seasoned vapers. With a button-less design, this device relies on draw activation, making it as simple as inhaling to produce flavorful vapor. Whether you're new to vaping or a long-time enthusiast, the NJOY Ace's intuitive operation makes it easy to enjoy your preferred e-liquids without the need for complex settings or adjustments.
Furthermore, the Ace includes a helpful LED light on the bottom, enhancing its user-friendliness. The white LED light remains illuminated during use or while the device is charging, providing clear feedback on its status. If the battery is running low, the LED light will flash 10 times, serving as a prompt to recharge. Once the Ace is fully charged, the LED light turns off, indicating that you're ready to resume your vaping journey. This combination of simplicity and informative feedback ensures that the NJOY Ace is a device that anyone can pick up and enjoy effortlessly.
The NJOY Ace excels in the battery department, setting itself apart with an impressive and reliable power source. A fully charged battery on the Ace offers an exceptional vaping experience, capable of lasting up to a remarkable 24 hours on a single charge. This prolonged battery life ensures that you won't have to worry about recharging constantly, making it an ideal choice for those long days when you need your vape by your side.
Moreover, the Ace's battery boasts a rapid charging time, needing just 1.2 hours to go from a depleted state to full power. This quick turnaround ensures that your vaping experience remains uninterrupted, allowing you to enjoy the flavors and satisfaction the NJOY Ace provides without extended downtime.
In Conclusion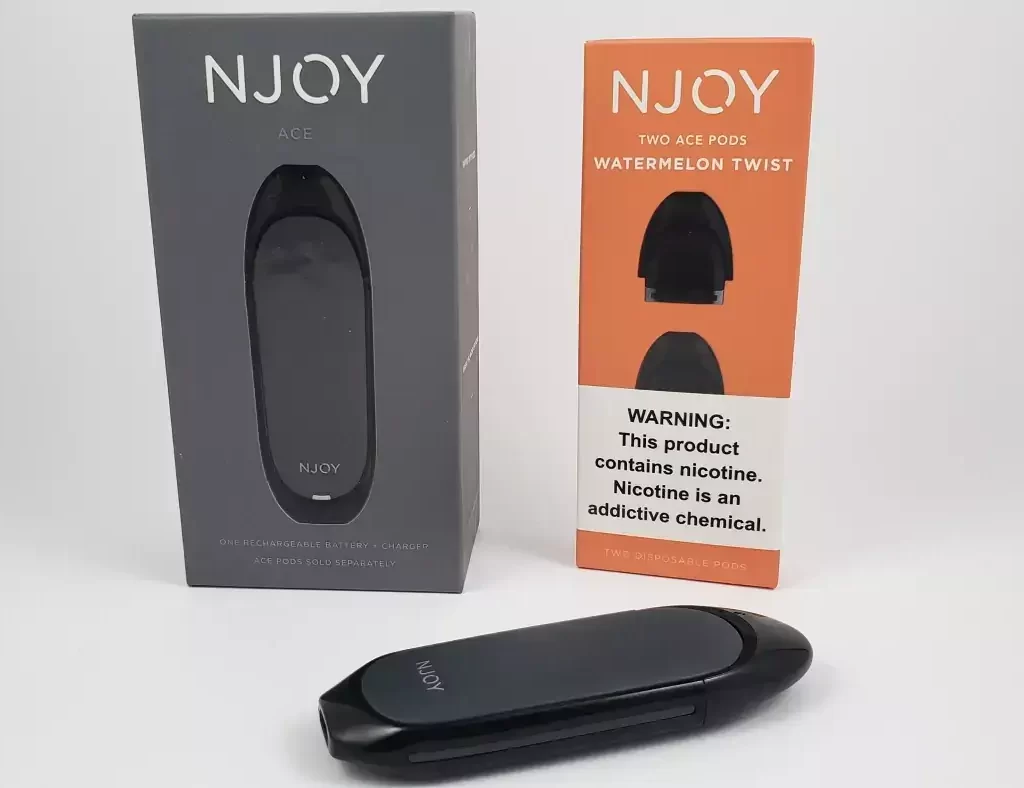 NJOY Ace stands out as a stylish and reliable pod vape that combines modern design with convenient operation. Its long-lasting battery and range of flavor options make it an attractive choice for vapers seeking a straightforward and satisfying vaping experience. Despite some minor drawbacks, the NJOY Ace remains a competitive player in the pod vape arena, offering both simplicity and performance in one sleek package.