When it comes to vape juices, Sad Boy E-Liquid makes a strong statement: that a vaping experience can be not just pleasurable, but positively uplifting. Manufactured by Philly Vape Society located in Southern Philadelphia, PA, Sad Boy E-Liquid defies its melancholic name by promising to put a smile on your face with each flavorful cloud.
What is Sad Boy Vape Juice?
Each bottle is a handcrafted masterpiece, designed to take your taste buds on a sensational journey. Unlike many other e-juices that promise much and deliver little, Sad Boy lives up to its claims with precision. Each draw offers a clean and remarkably tasty hit, whether you're into custard cookies or something else from their palate-pleasing range.
Convenience is another factor where Sad Boy excels. Each e-liquid comes in a 60mL unicorn bottle, designed for easy and mess-free refills. You'll have the freedom to choose from three different nicotine strengths—0mg, 3mg, and 6mg—allowing you to tailor your vaping experience according to your preferences.
In terms of formulation, the e-liquid boasts a VG/PG ratio of 70VG/30PG. This means you'll be able to enjoy thick, luscious clouds without compromising on flavor intensity. The balance ensures that each vaping session is smooth, satisfying, and nothing short of excellent in flavor delivery.
Best 5 SadBoy Flavors To Try Out
1.Unicorn Tears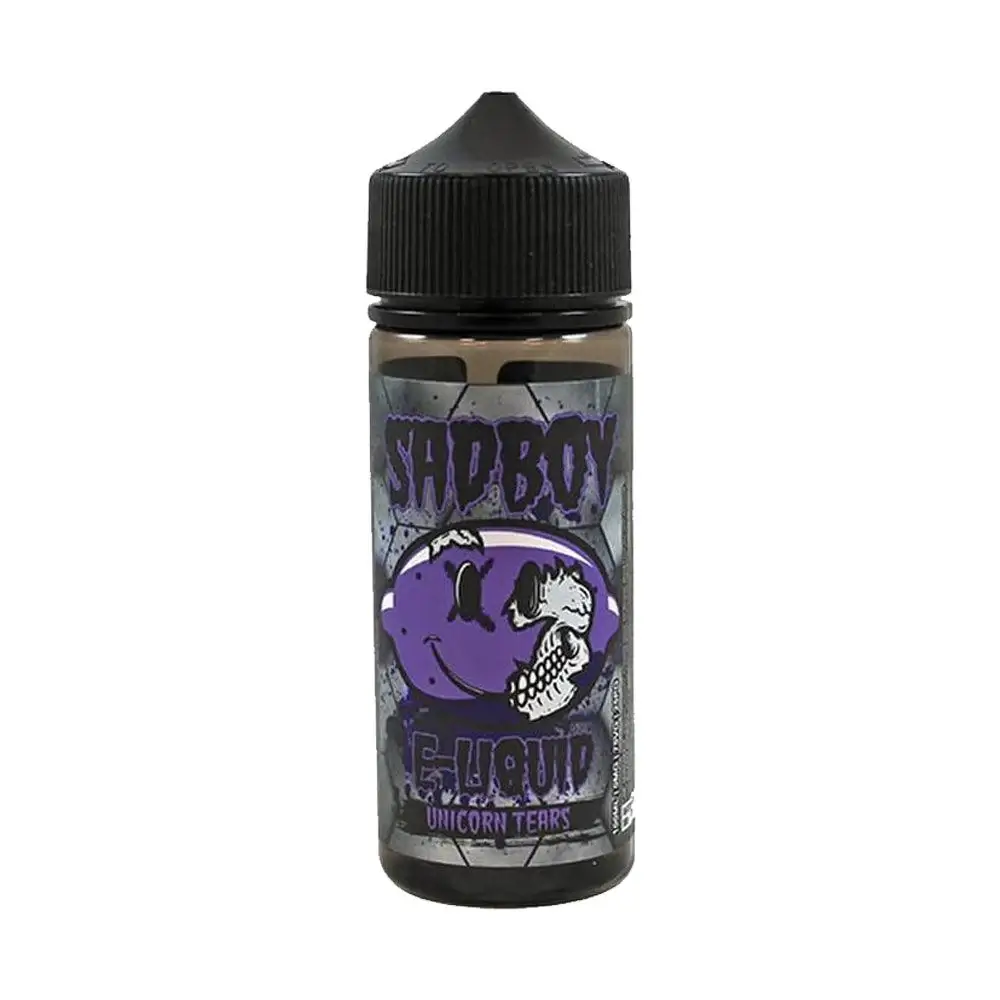 Unicorn Tears by Sad Boy Vape Juice is nothing short of a mysterious wonder. The minute you take that first inhale, you'll be swept into a world of complex flavors that manage to perfectly balance both sweet and savory notes. Starting off with Sad Boy's signature butter cookie base, this e-juice introduces a bewitching blend of fruity bakery aromas, with just the right touch of citrus to elevate the experience. It's a vibrant blend that keeps you guessing.
One of the standout features of Unicorn Tears is its availability in both nicotine salt and regular vape juice formats. You can get it in 30ml bottles with nicotine strengths of 28mg and 48mg, and rest assured, the flavor delivery is equally robust in both versions. And if you're the type who loves to take their time unraveling a mystery, this vape juice will give your taste buds a real workout. From the moment you inhale to the long-lasting, aromatic exhale, you'll be trying to pinpoint what exactly makes this blend so incredibly delicious.
Whether you're a fan of sweet flavors or lean more towards the savory side, Unicorn Tears manages to encapsulate the best of both worlds. You'll find it to be a delectably sweet and smooth vape that not only intrigues but also thoroughly satisfies. It's a vape juice that truly lives up to the mythical status its name suggests.
2.Butter Cookie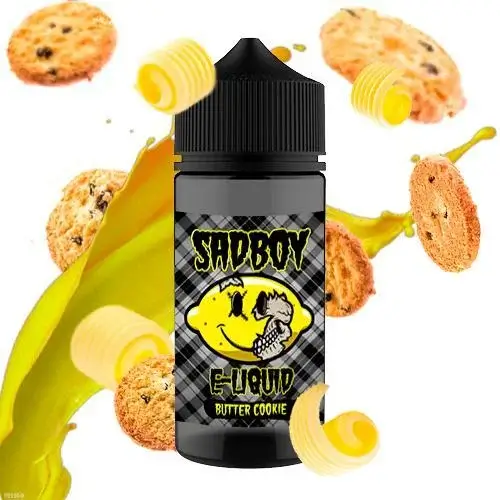 Imagine biting into a freshly baked cookie, still warm from the oven. Now, imagine getting that very same experience every time you take a puff. This is what Butter Cookie Salt brings to the table — a lifelike representation of a shortbread cookie, liquidized to sheer perfection.
From the moment you inhale, your taste buds are greeted by the lush, buttery goodness of a freshly baked cookie. The experience doesn't stop there. As you exhale, the buttery flavor leaves a lingering sweetness, perfectly finishing off your vaping session. For those who are detail-oriented, the slight touch of lemon on the exhale adds a whole new layer of complexity to this already exceptional vape juice.
If you're concerned about vape juice ratios, worry not. Butter Cookie Salt comes in a 30ml bottle with a balanced 50PG/50VG ratio, ensuring an equally balanced and high-quality vaping experience. This ratio guarantees that every puff is a harmonious blend of flavor and vapor, leaving you wanting more.
But why stop at just the inhale and exhale? Even after the vapor has cleared, you'll find the flavors clinging to your palate, giving you a long-lasting taste that makes you yearn for the next puff. You'll be so captivated by the authentic butter cookie flavor that you might just start looking for a glass of milk to pair it with.
3.Blueberry Jam Cookie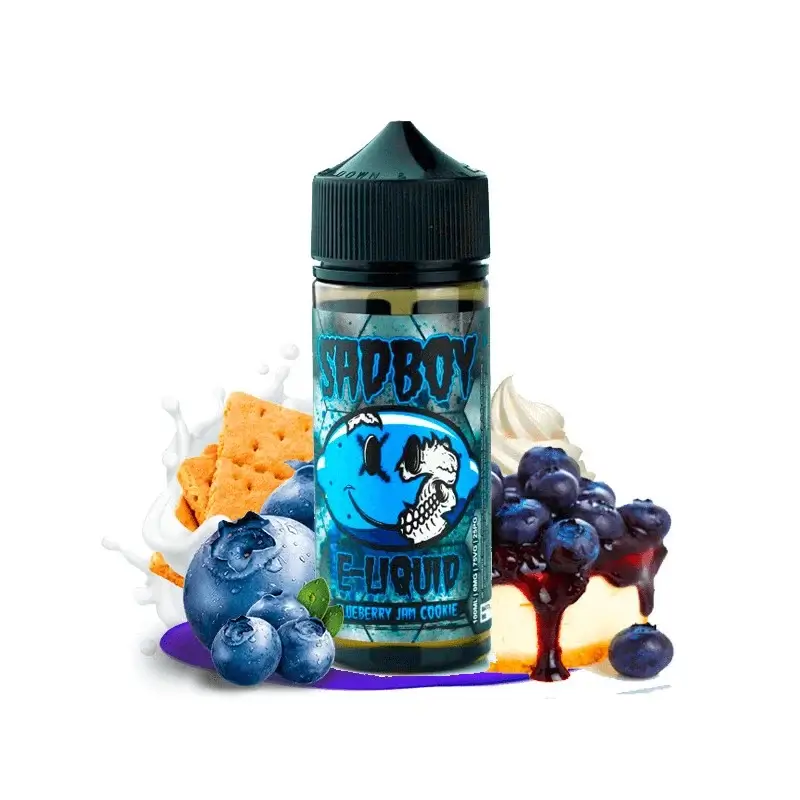 Blueberry Jam Cookie by Sadboy is the e-liquid you didn't know you were missing until you try it. Right from the first inhale, your taste buds are greeted with the rich, buttery flavor of a freshly baked cookie. This isn't just any cookie, though—it's one that's been lovingly topped with a dollop of sweet blueberry jam. The combination of these two flavors creates a symphony in your mouth, with notes of fruit and dessert harmonizing perfectly.
As you inhale, the cookie base makes its presence felt, coating your palate with a layer of buttery richness that's indistinguishable from a cookie straight out of the oven. As you savor this initial burst of flavor, you'll realize the authenticity of the experience. It's as if you're sitting in a cozy bakery, surrounded by the aroma of freshly baked goods.
But the experience doesn't end there. As you exhale, the blueberry jam comes into play. The jam melds effortlessly with the cookie base, adding a layer of fruity sweetness that balances out the rich, buttery notes. This juxtaposition of flavors leaves your taste buds in a state of bliss, tingling in anticipation of the next hit.
Beyond the flavors, this e-liquid has been crafted for a smooth vaping experience. Available in 100ml bottles, you can select your preferred nicotine level from 0mg, 3mg, or 6mg to match your needs. The flavor intensity and vapor production are in perfect balance, delivering dense, aromatic clouds with each puff.
4.Rainbow Blood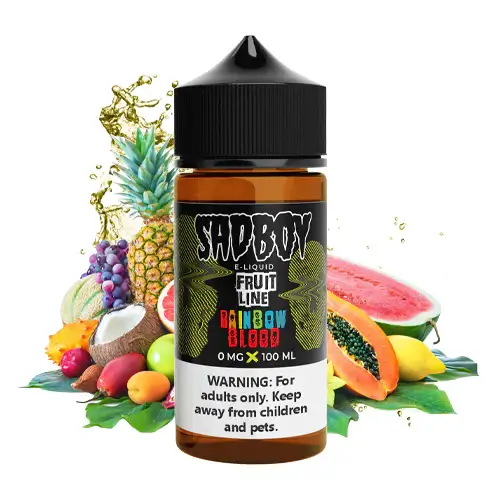 Right off the bat, your taste buds are flooded with an enigmatic blend of mixed berries and tropical fruits. Even though the exact fruits in this e-liquid are a well-guarded secret, each puff feels like an adventurous treasure hunt for your senses. You may not be able to pinpoint the individual flavors, but you'll surely enjoy the journey.
The inhale starts with a sweet burst of multiple fruit flavors. It's as if you've bitten into an exotic fruit salad, with layers of sweetness dancing on your tongue. As the flavors swirl around, you might catch hints of berries mingling with tropical fruits, creating a taste sensation that's nothing short of exhilarating.
Upon exhale, the liquid takes on a tangier persona, featuring those same fruits but with a twist. Now, they blend to form a tart, tangy taste that perfectly complements the initial sweetness. It's a contrast that adds complexity to this already intriguing e-liquid.
Rainbow Blood is available in a versatile range of nicotine levels, offering two nicotine salt strengths of 24mg and 48mg, along with a traditional freebase nicotine option. This lets you tailor your vaping experience to suit your preferences perfectly. And with its 100ml shortfill bottle, there's plenty to go around.
The vapor production and mouthfeel are just as impressive as the flavor. With every puff, you'll produce dense, aromatic clouds that fill the air with the sweet, mysterious aroma of tropical fruits.
5.Strawberry Iced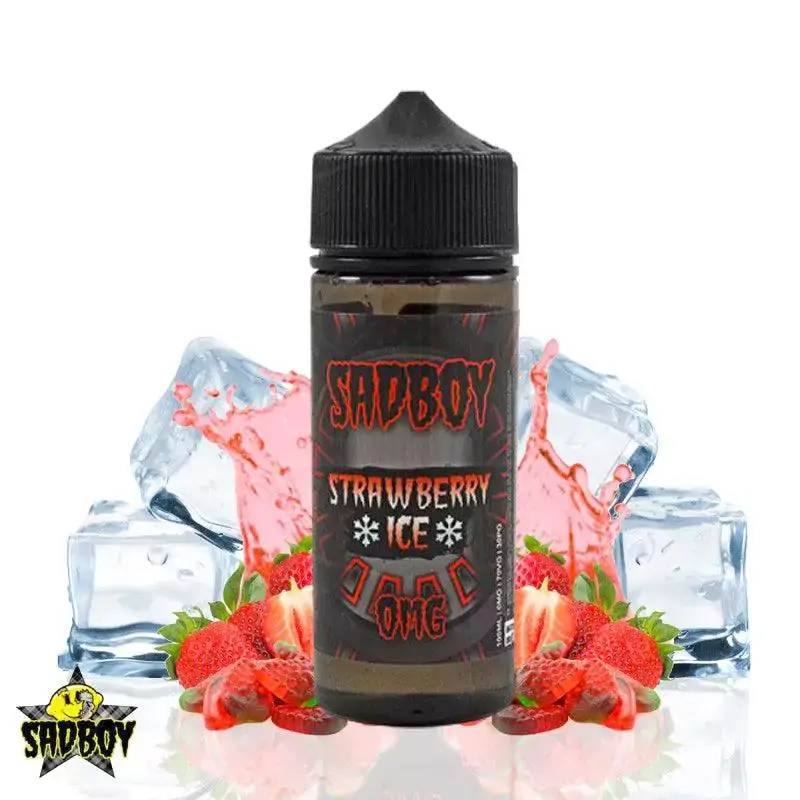 Strawberry Iced by SadBoy E-Liquid is a deliciously complex vape juice that masterfully combines a variety of flavors into one cohesive experience. Imagine diving into a bowl of ripe strawberries, then adding a splash of strawberry syrup and a drizzle of granola and cream. Now, top it off with a cool blast of menthol, and you've got Strawberry Iced. This unique blend makes it one of the standout flavors in SadBoy's Blood Line Series.
The initial inhale introduces your taste buds to a sweet and juicy burst of ripe strawberries. It's as if you've bitten into a fresh strawberry, hand-picked at the peak of its ripeness. The strawberry flavor is further intensified by a syrupy strawberry sauce that gives this e-liquid its succulent sweetness.
As you transition from inhale to exhale, you'll notice the subtle but impactful notes of granola and cream. These flavors not only add depth but also create a rich, dessert-like experience. It's as if you're eating a sumptuous strawberry parfait, where each layer reveals a new taste sensation.
And just when you think you've experienced all that this e-liquid has to offer, you're hit with an icy blast of menthol on the exhale. This cooling sensation ties all the flavors together, providing a refreshing finish to a complex flavor profile.
Strawberry Iced comes in a 100ml shortfill bottle with room for nicotine shots, allowing you to customize your nicotine strength. If you prefer a nicotine salt version, you'll be pleased to know it's also available in that form. Choose from three nicotine strengths—0mg, 3mg, or 6mg—to suit your vaping needs.
In Conclusion
So if you're in the hunt for vape juices that go beyond the norm to deliver a multi-faceted vaping experience, Sad Boy E-Liquid has got you covered. From the mysterious allure of Unicorn Tears to the homey comfort of Butter Cookie Salt; from the fruity decadence of Blueberry Jam Cookie to the tropical enigma of Rainbow Blood, and not forgetting the perfectly balanced chill of Strawberry Iced—Sad Boy offers something for every palate. Each bottle is like a roller coaster ride for your taste buds, filled with unexpected twists and turns that will leave you exhilarated and wanting more.